I'm always cold in the winter, especially my feet. So, I wear socks around the house 24/7 to keep warm. Sometimes they match, and other times they don't – I'm notorious for losing socks in the dryer. My favorite socks are those fuzzy ones that feel like heaven on my feet. Except – I wipe out in them constantly on my hardwood floors. My kids received some non-slip socks over the holidays so I decided it was time to try and DIY my own non-stick socks. It was a huge success and I now consider myself a pro after one attempt.
These DIY non-slip socks take less then 15 minutes, and you can make pairs for all the big, and little feet in your family. They even sell glow-in-the-dark puffy paint which your kids will get a kick out of. I used colorful socks so I stuck to basic black puffy paint. But if you use plain white socks, you can create your own fun grippy designs on the bottoms. Let your kids in on this DIY action, too.
Tired of sliding all over the place in your cozy socks? DIY your own non-slip grippy socks with these step-by-step instructions below:
DIY Non-Slip Socks
Materials:
Directions: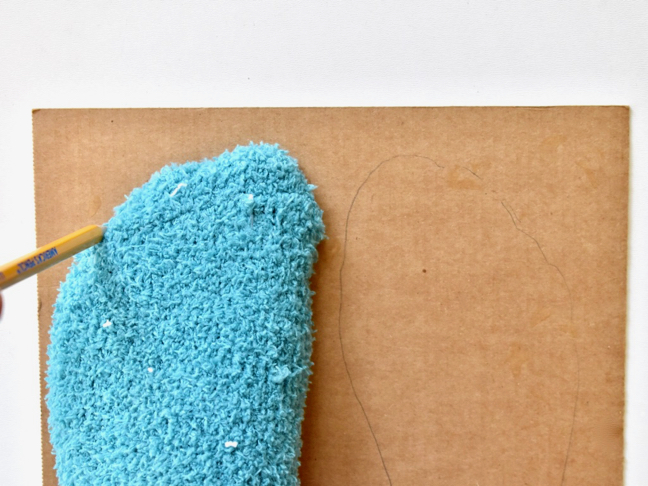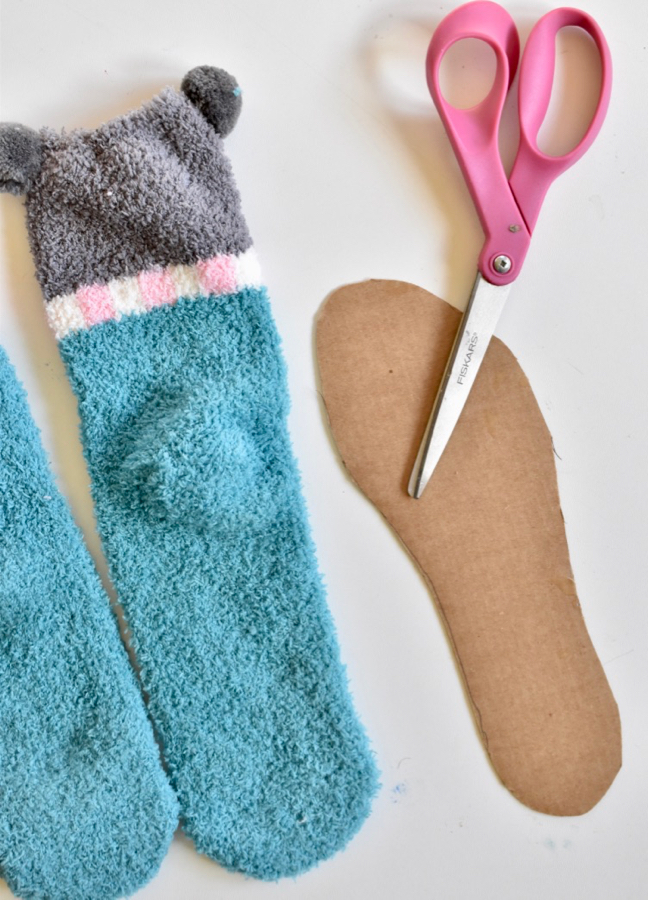 Step 1: Trace the bottom of the sock onto a piece of cardboard, and cut out the outline.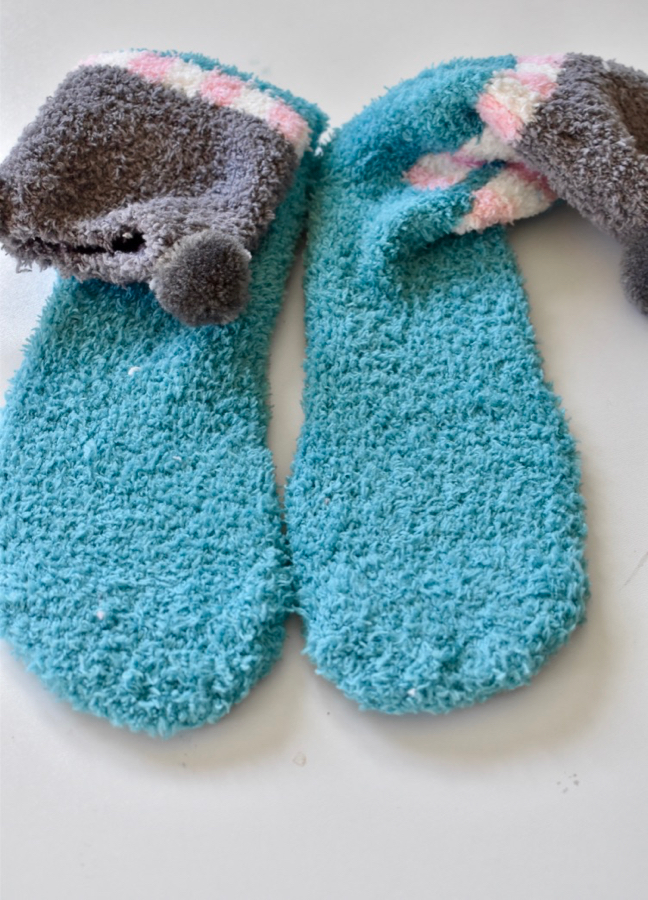 Step 2: Insert the cardboard outline into the bottom of the sock.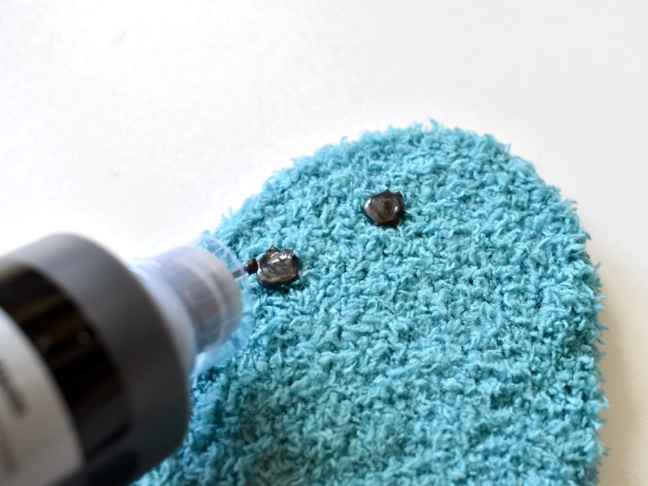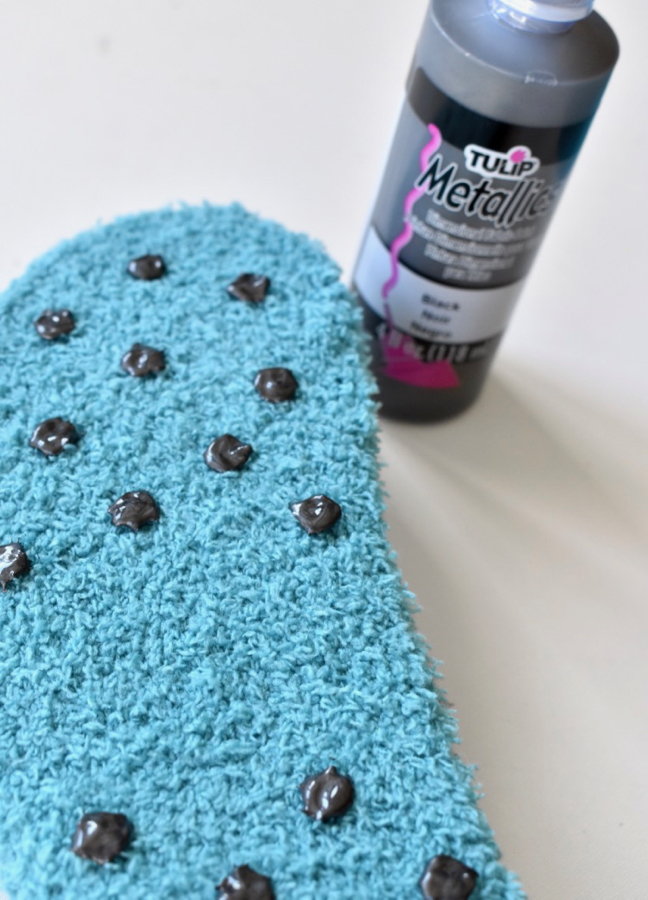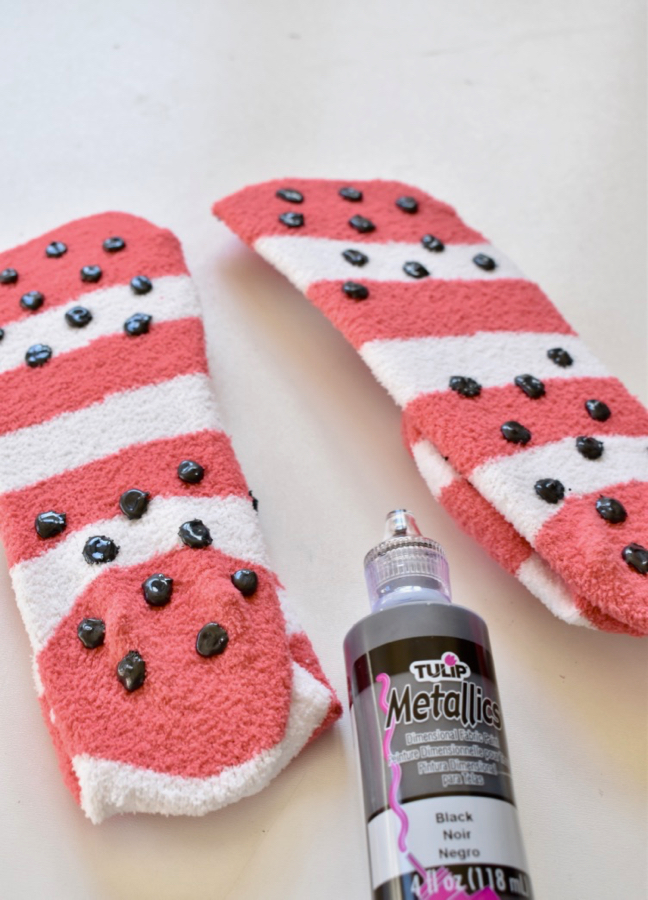 Step 3: Flip over and begin to add round dots of the puffy paint onto the bottom of the socks. Let dry for at least 72 hours. To wash, flip them inside out, and follow directions on the back of the fabric puffy paint.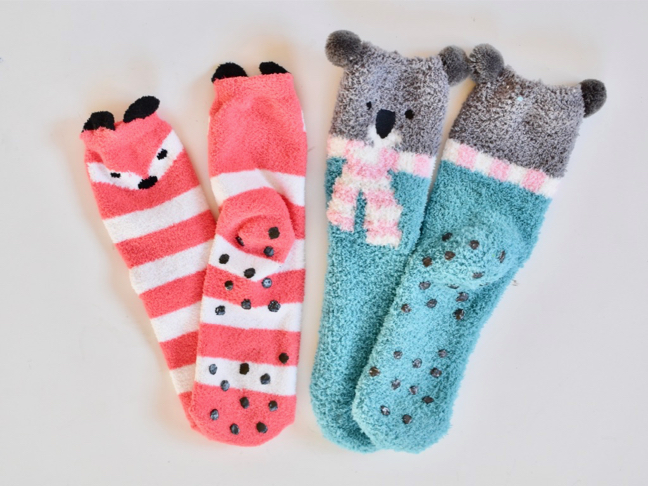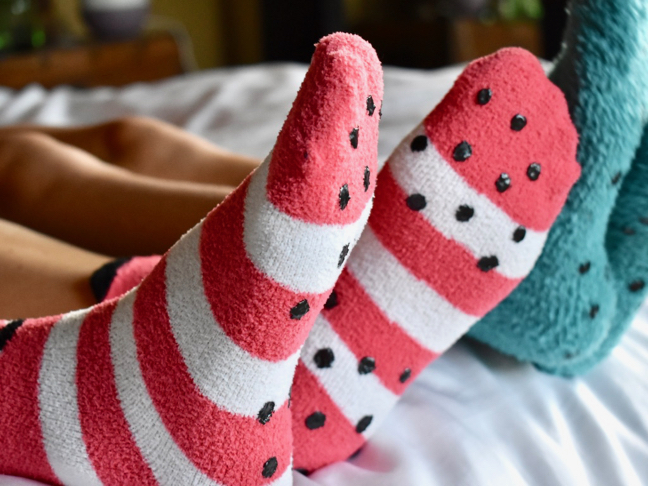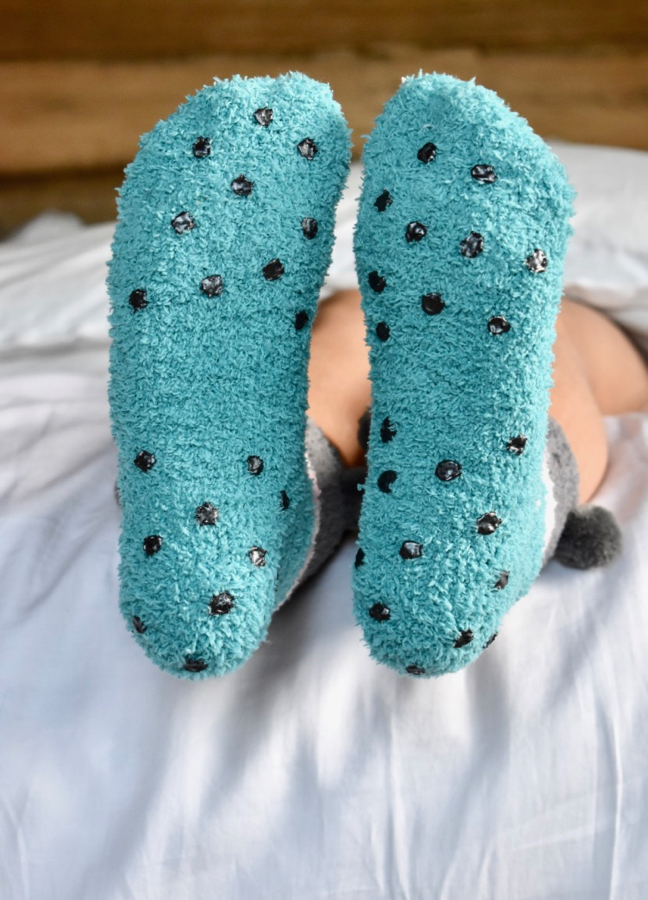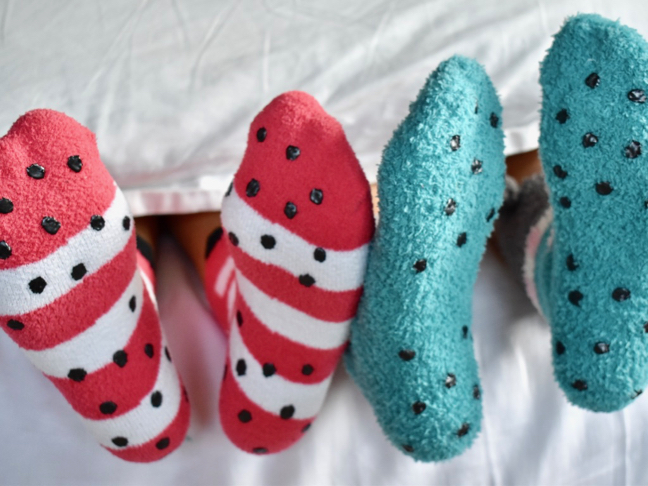 Step 4: Save the moonwalk for another day, because there will be no more slipping with these socks!
More Cozy DIY Ideas: