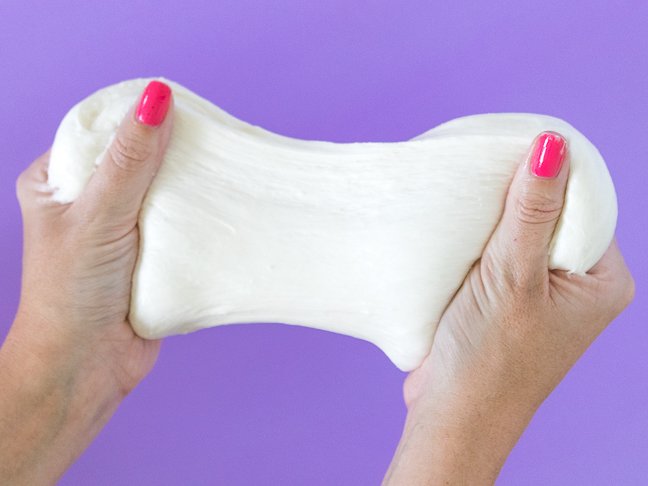 Most kids are obsessed with slime, and since they also love putting things in their mouths, why not give them slime that they can eat? It's a total win. This edible marshmallow slime is fluffy, gooey, and lots of fun to mold. Make it with simple household ingredients and let kids choose a color to dye the dough. The marshmallows make it thick and puffy, the powdered sugar makes it moldable, and the oil keeps it from sticking to everything as you go.
Ready to make your own edible slime with your kids? Follow my simple step-by-step instructions below: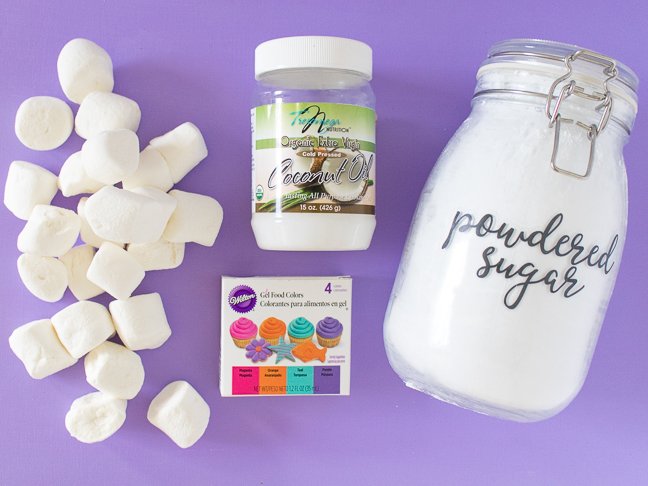 Supplies:
1 bag of marshmallows, approx. 10 oz.
1/2 cup powdered sugar
1/4 cup coconut oil, melted (can substitute other types of oil)
Food coloring, optional
Large heat-safe bowl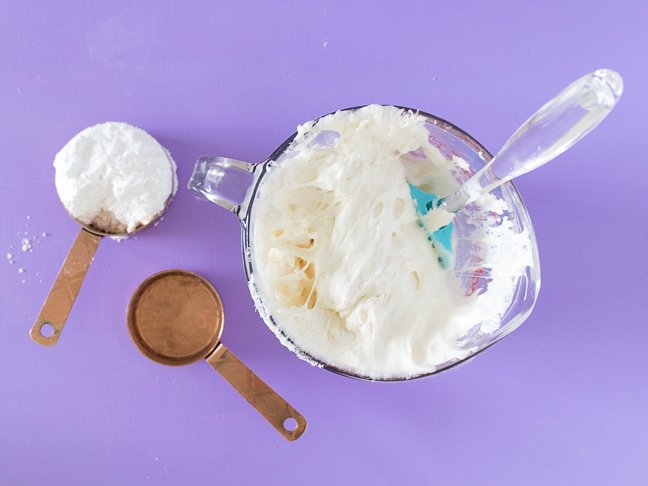 Instructions:
Step 1: Place all the marshmallows in a large microwave-safe bowl and microwave for 30 seconds. Check marshmallows and microwave for another 30 seconds until very puffy and melted. Set aside to cool for about 10 minutes.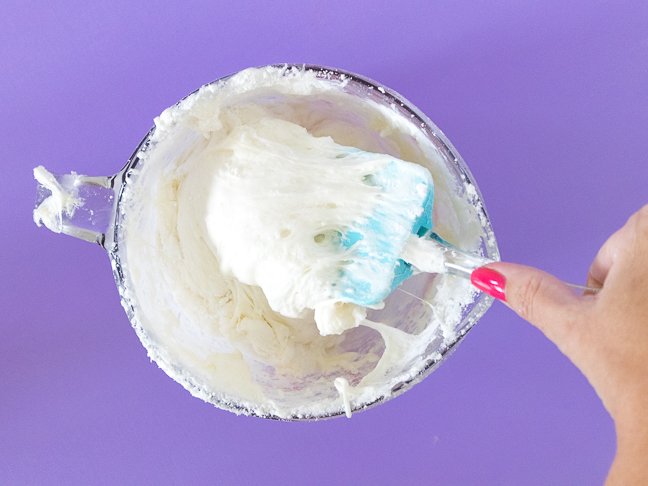 Step 2: Mix in the powdered sugar and coconut oil with a spatula. If it's difficult to incorporate, use your hands instead (just be careful since the mixture may still be very warm).
Step 3: Once mostly incorporated, add more oil as needed to reduce the stickiness of the slime. Knead with your hands as needed until easy to hold and mold.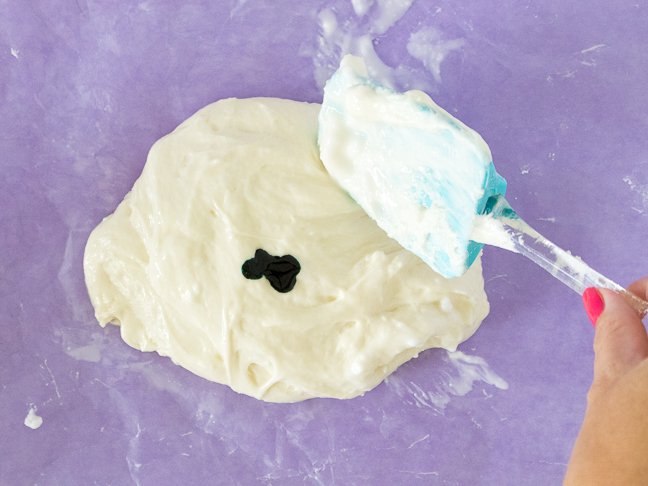 Step 4: If desired, add a small amount of food coloring and knead it into the dough either with a spatula on a covered surface or with your hands as long as they're gloved. You can also add sprinkles if desired.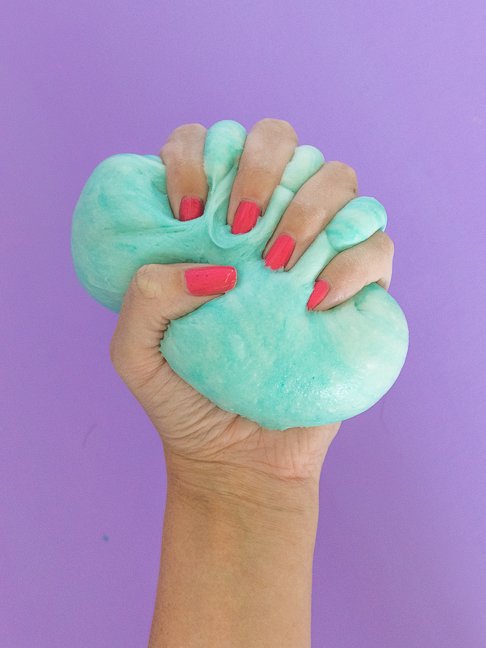 Step 5: Now, it's time to play! For best results, let kids play with the marshmallow slime on a covered surface (wax paper is great) as the dough can still be very sticky. If it becomes to hard to play with after a while, microwave in a bowl for about 10 seconds and knead back to normal.
Like what you see? Don't forget to Pin it!