After a long day of work, chasing toddlers, and hauling ridiculously heavy sports equipment around for your big kid, nothing feels as good as a warm bath. This simple soothing bath soak makes it even easier to relax in a warm tub when you combine epsom salts with real dried flowers and essential oils. Whether you make this for yourself or as a gift, one scoop in your bath will help you unwind at the end of the day. Customize it with your favorite scents and enjoy some well earned YOU time. Which probably doesn't happen that often. Or ever.
Scents and essential oils like eucalyptus, ylang ylang, rose, lavender and several others can help promote relaxation, and some brands make pre-mixed relaxation oils that combine various oils. I combined eucalyptus epsom salt, dried rose petals (my favorite scent), and a variety of essential oils to create my ideal soothing bath soak. The epsom salt also helps to ease light aches and pains, so it's great for post-workouts or even just a foot soak. It stores away easily in a cute container in the cupboard and can be wrapped up as a gift, too!
Here's how to make it: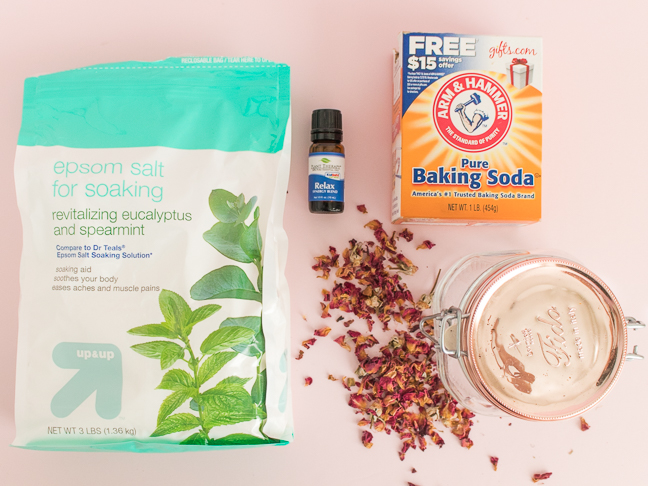 Supplies: 
1 cup epsom salt, eucalyptus or unscented
1/4 cup baking soda
1 cup rose petals or desired dried flowers
4 to 6 drops relaxation essential oil (individual or combo)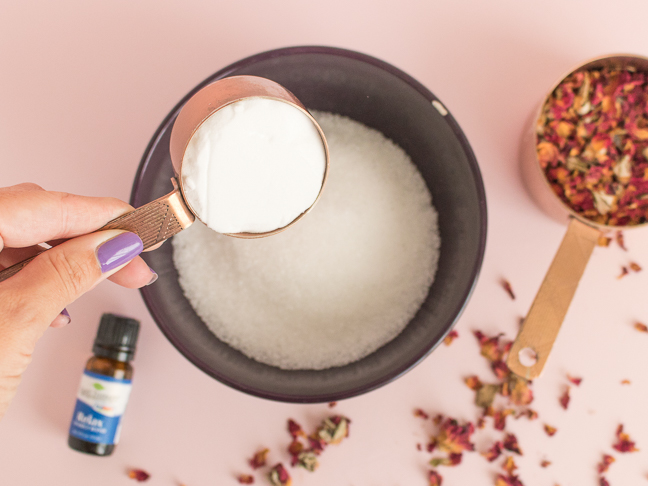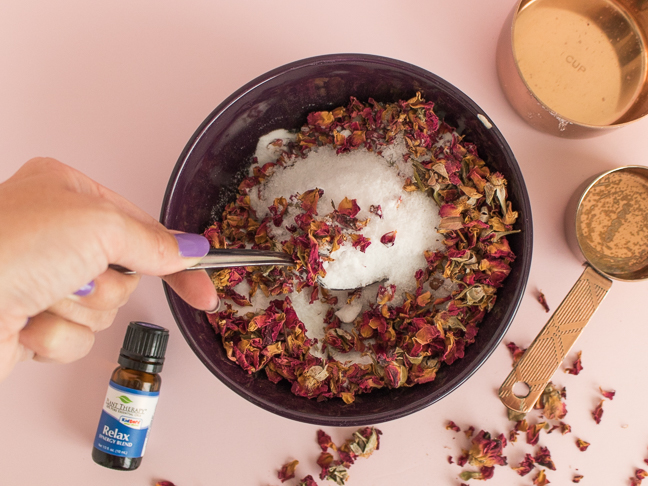 Instructions:
Step 1: Combine all the ingredients in a large bowl and mix well.
Step 2: Transfer to a jar or small container with a lid until ready to use.
Step 3: Scoop about 1/4 cup of soothing bath soak into a warm bath and enjoy for 20 to 30 minutes.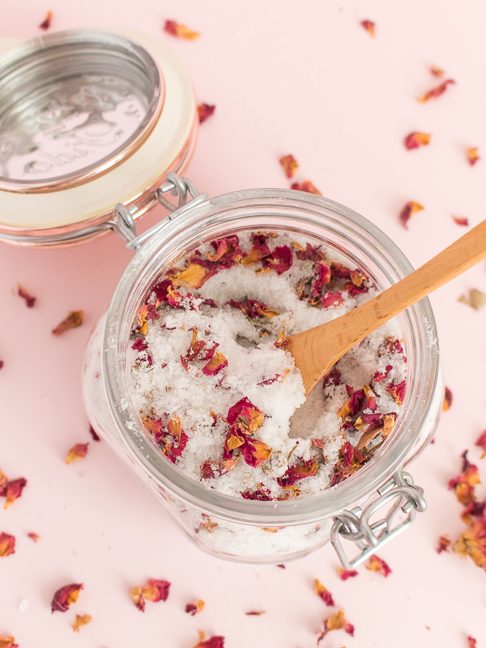 Like what you see? Don't forget to Pin it!