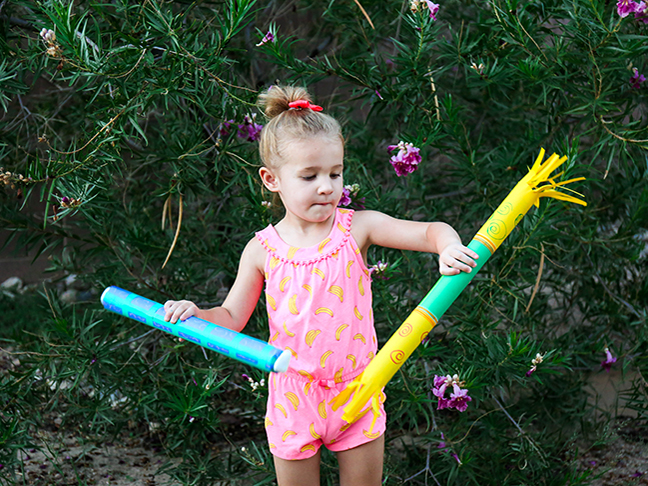 My daughter isn't even 3-years-old yet, but she's already been to several movies in the theater. All I have to do is stick a bucket of popcorn in front of her, and she's golden. The Jungle Book was one of her favorites; she was even quoting it and singing songs after we'd left the theater! (Kaa's "Trust in Me" is regularly on repeat in our household.) In anticipation of the release of The Jungle Book on Blu-ray (August 30), I thought it would be fun to make our own jungle rainsticks together. (It's also available now on digital HD and Disney Movies Anywhere.) So we started crafting and channeling our inner "Mowgli"! Check out how to make your own, in just a few easy steps. And here's the thing: You probably already have all the supplies in your home!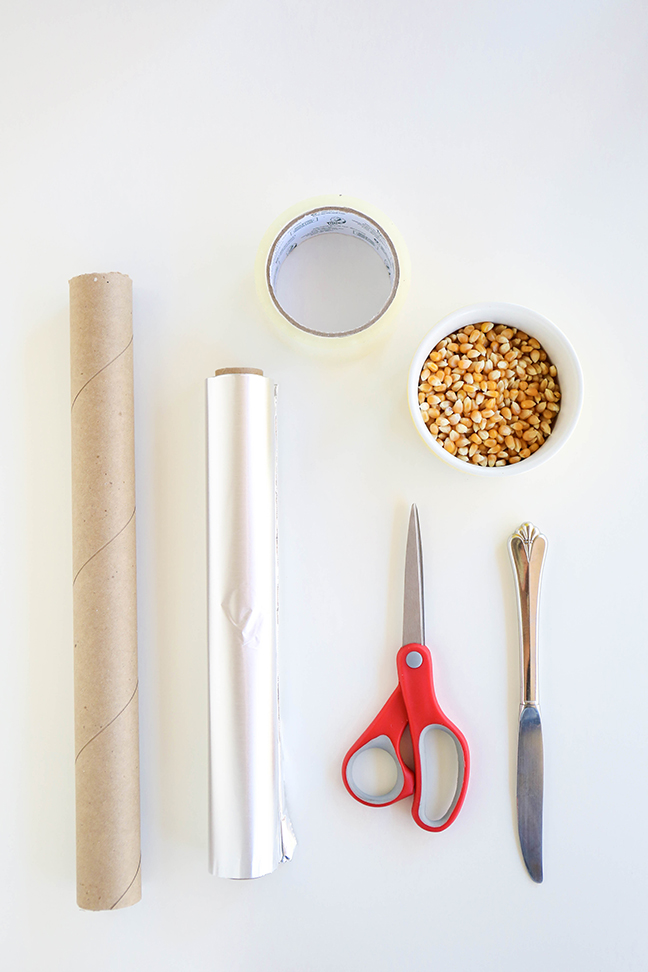 Supplies:
cardboard roll (from paper towels or empty giftwrap)
tinfoil
butter knife
popcorn kernels (3/4 cup)
packaging tape
scissors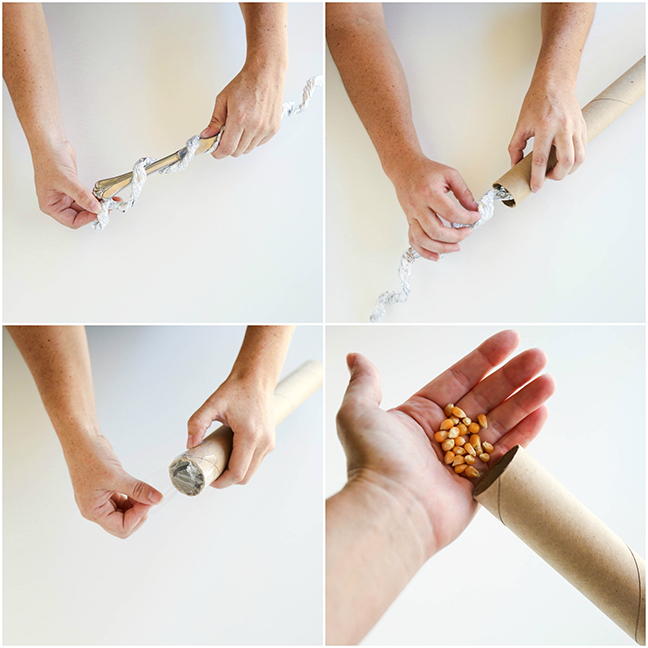 Instructions:
Step 1. Roll out a large piece of tinfoil (25″ long or several inches longer than your cardboard roll) and scrunch to make one long snake-like shape.

Step 2. Wrap the foil around the butter knife to form a coil.

Step 3. Stuff the cardboard roll with the tinfoil coil.

Step 4. Tape one end of the cardboard roll with the packaging tape.

Step 5. Fill the cardboard roll with 3/4 cup popcorn kernels.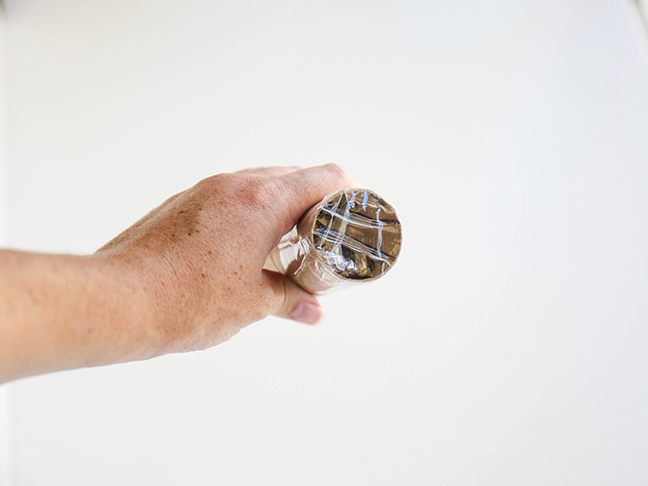 Step 6. Once you've filled the cardboard roll with the popcorn kernels, seal the other end of the roll with tape.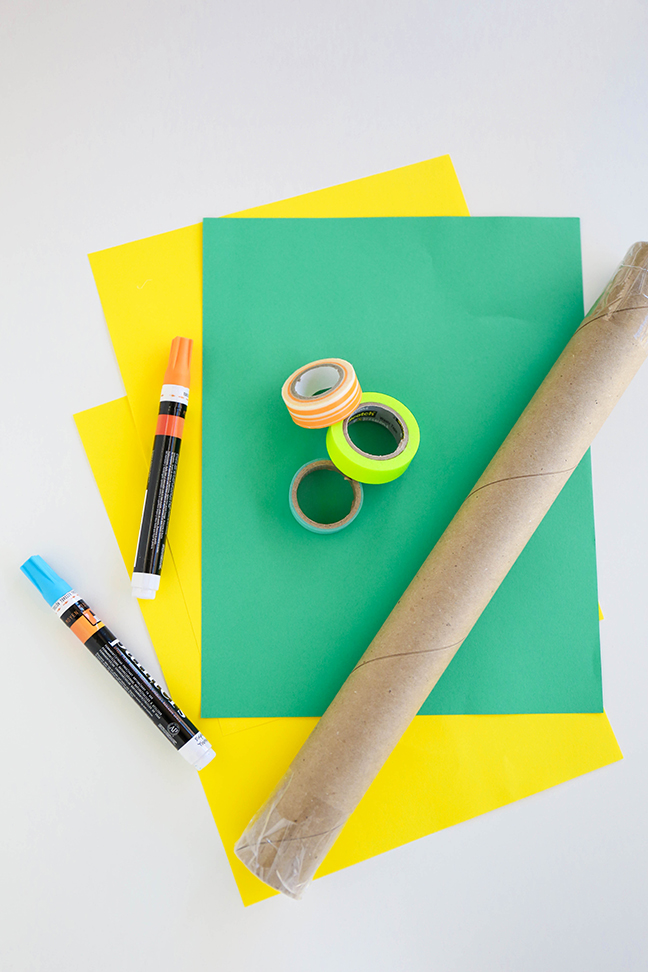 Time to decorate! We used construction paper, paint, paint pens, and washi tape; you can also hot glue items on noodles, beads, or rocks, if you wish.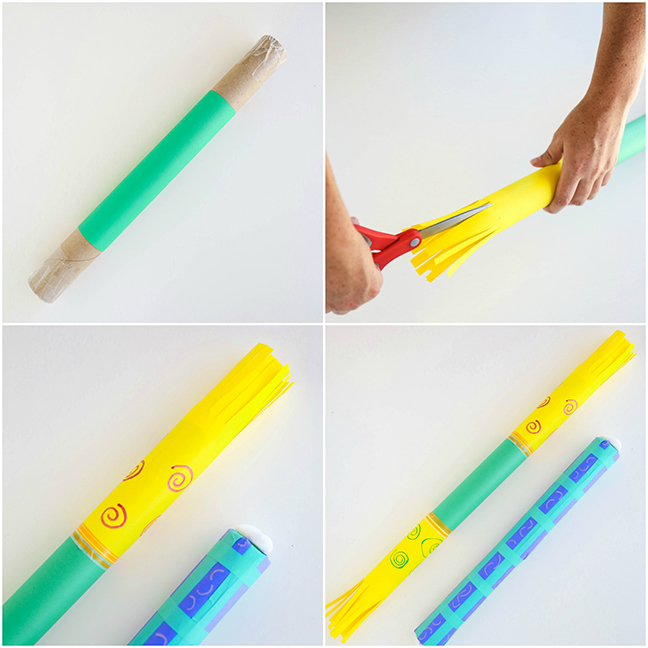 Step 7. Wrap the rainstick in assorted colored paper and use washi tape or hot glue to keep it in place. I chose to shred the ends of the paper and add some color with paint pens. We also glued rocks to each end of one of the rainsticks.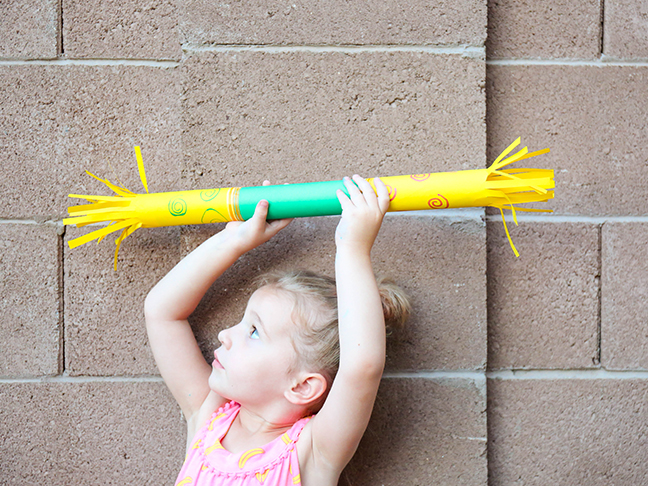 Now get outside and play with them! The coil inside the roll helps to slow down the descent of the popcorn kernels to create a lasting "rain-like" effect!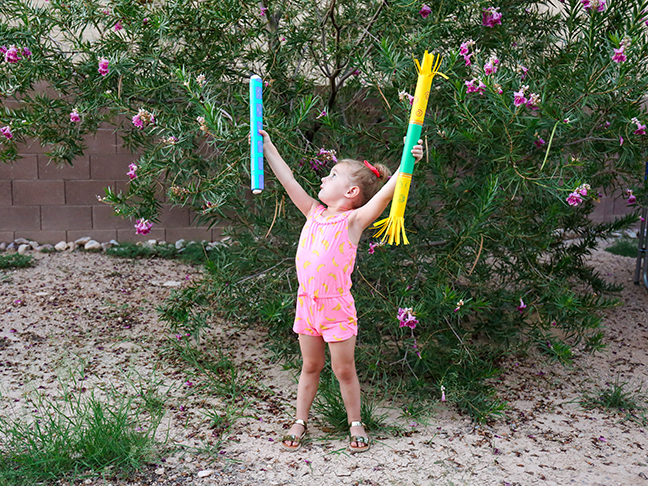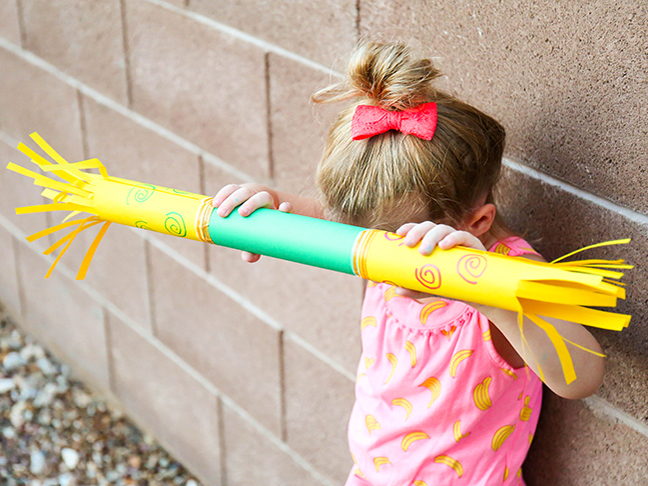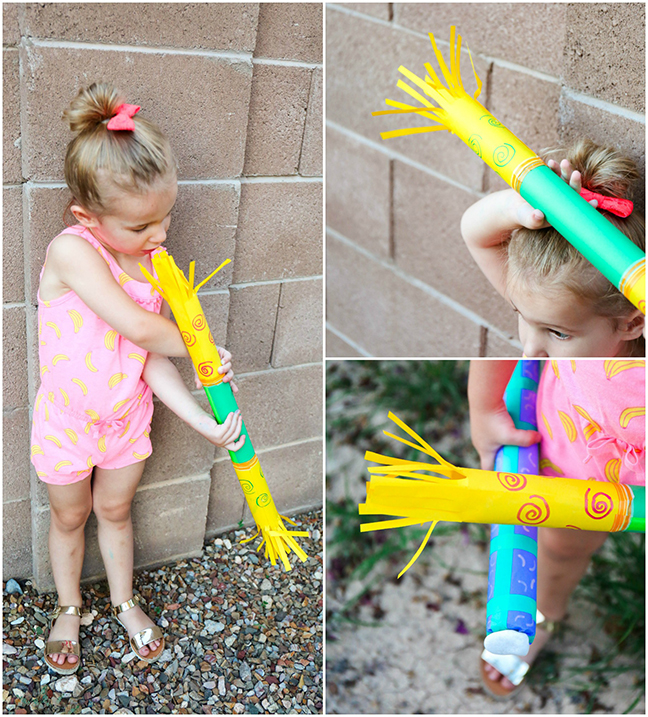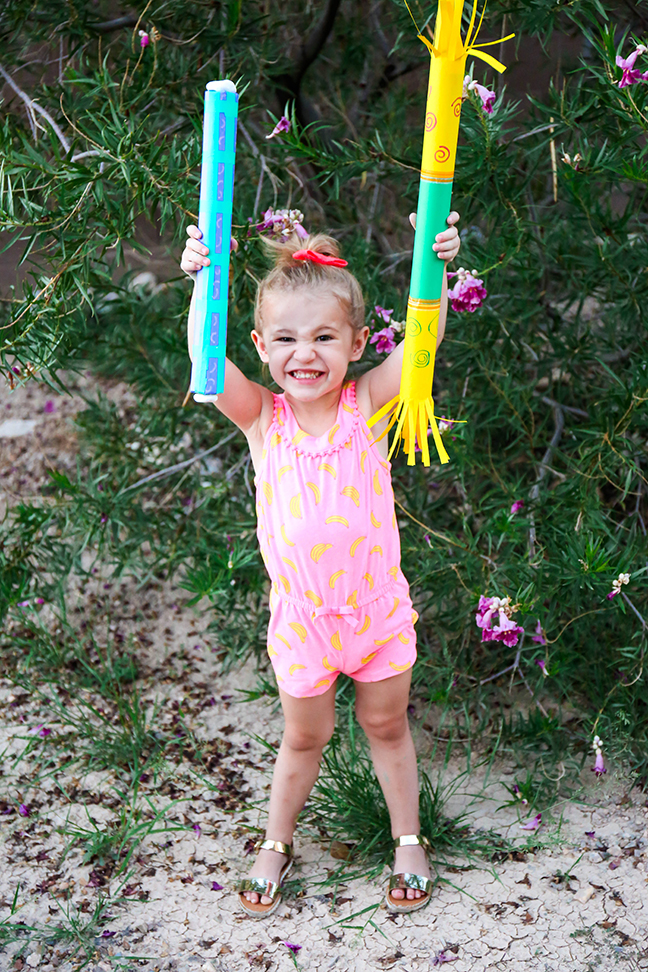 She's definitely practicing her baton twirling and we'll be ready for the jungle!