It's spring and everyone is adding new plants to their home and garden. Instead of simply putting your plants in any old pot, make one that represents each person in your family using paper, craft punches, paint, and Mod-Podge. Get creative and figure out how transform your family into fun, modern faces.
Supplies:
Card stock
Craft punches
Paintbrushes
Craft paint
Mod-Podge
Flower pot
Plants and soil
Instructions: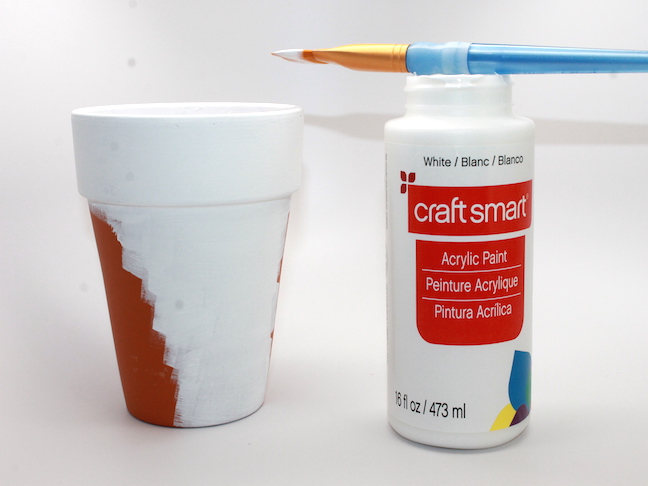 Step 1: Paint your terra cotta flower pot white using craft paint.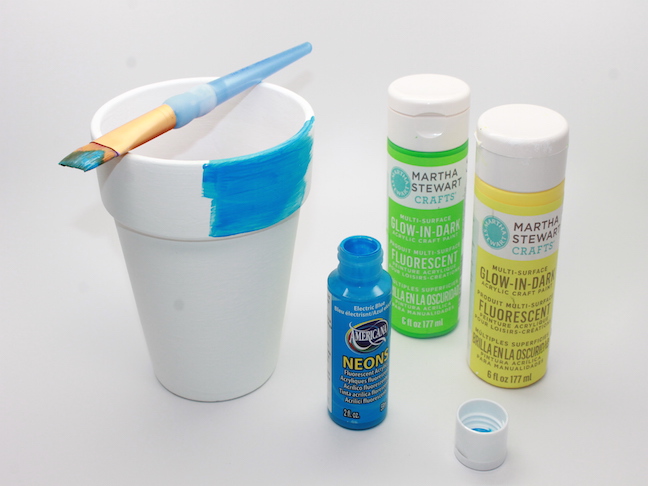 Step 2: Paint the rim of your flower pot with a different color. I used glow-in-the-dark and neon paint.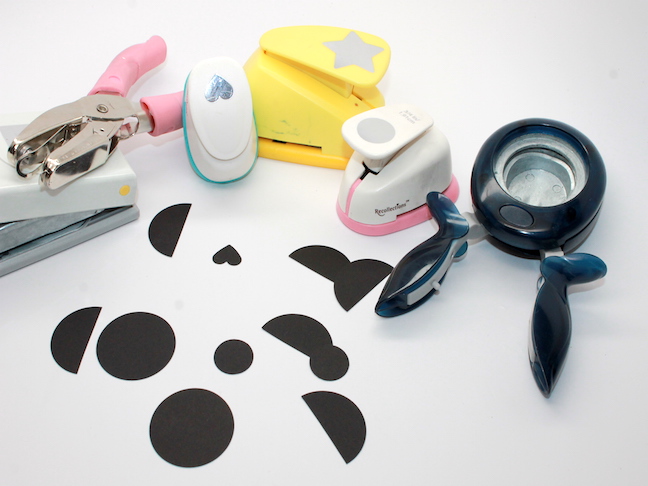 Step 3: Punch shapes out of your card stock using craft punches, and design your faces.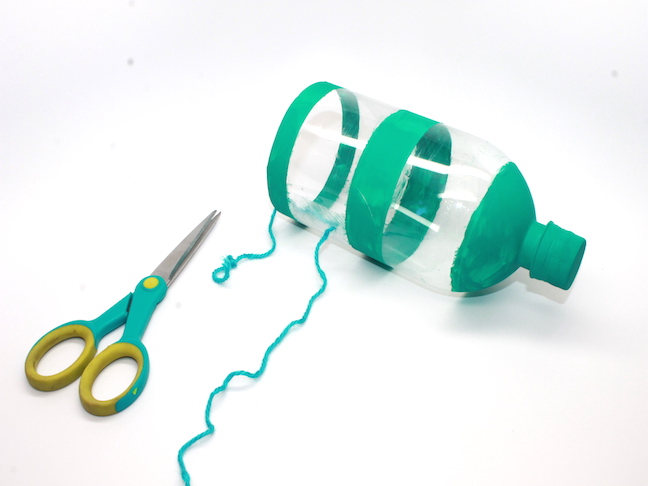 Step 4: Adhere your shapes to your flower pots using Mod-Podge. Simply brush Mod-Podge onto the flower pot, press on your shapes, and reapply the Mod-Podge. After the Mod-Podge dried, it left a film over the flower pot, so I simply repainted the pot white to cover it up.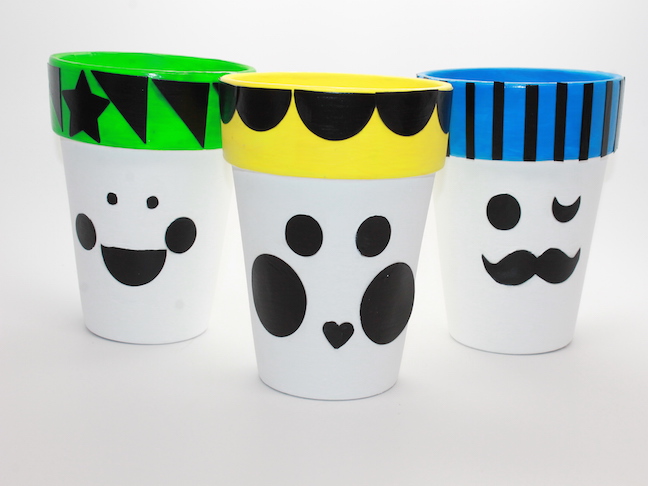 Step 5: Plant your flowers into the pot heads.
Craft project completed!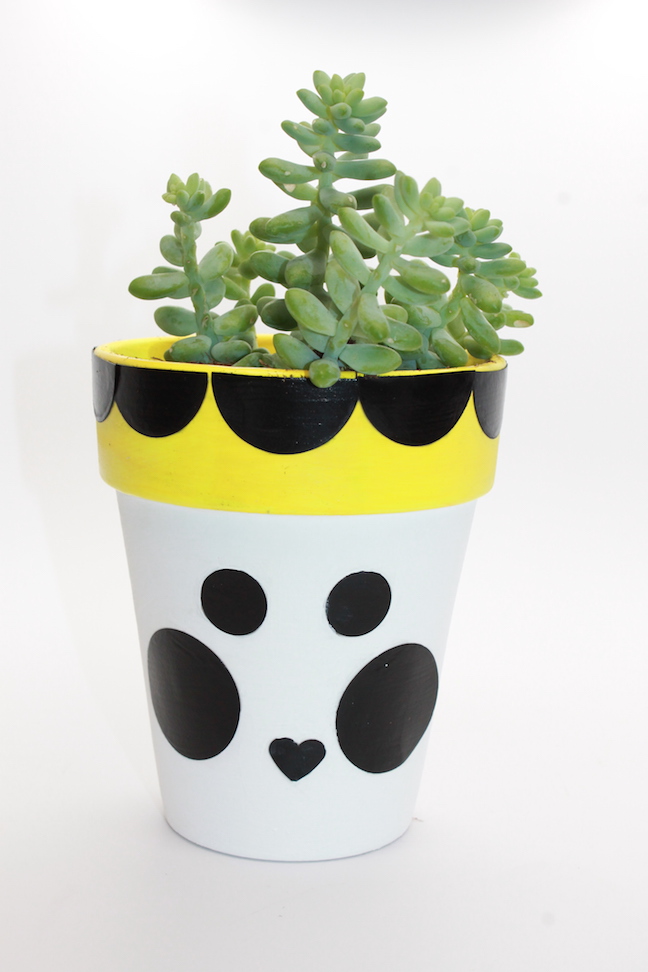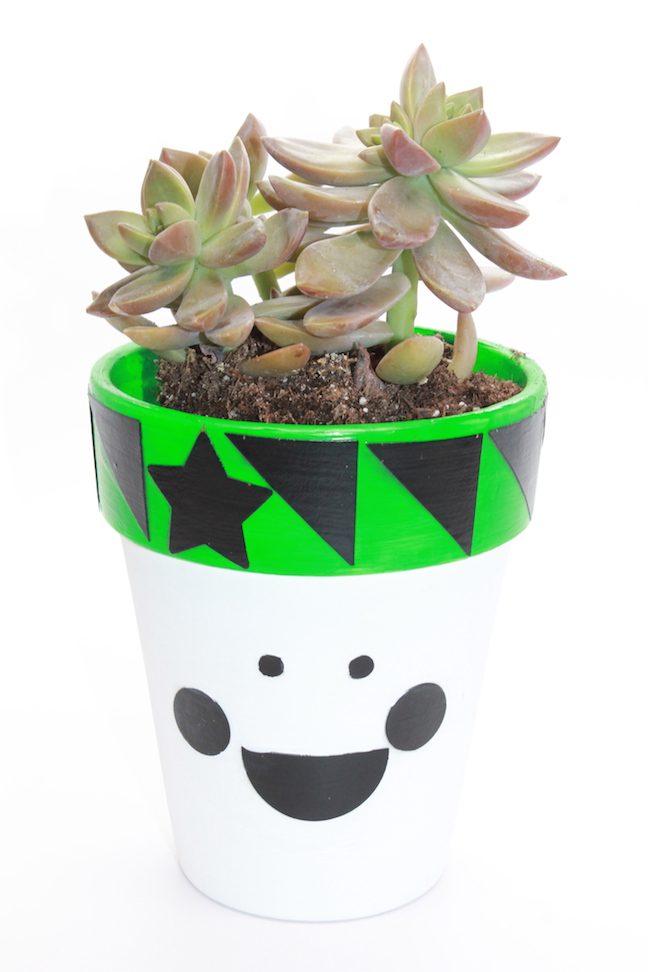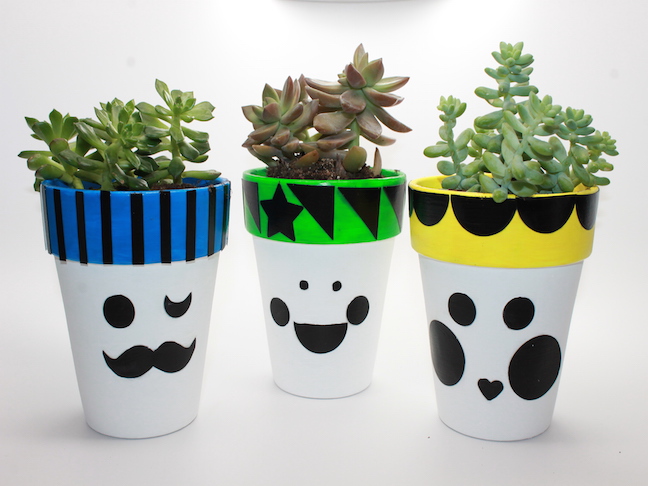 More DIY Garden Projects: