The best gifts around the holidays are the ones you can nibble on. From homemade cakes and pies to cookies and candied nuts, it is always a veritable smorgasbord of treats from Thanksgiving all the way to New Year's. This year, I am using a creative new way to package up my Christmas cookies. Instead of giving them in Tupperware or on a paper plate covered in Saran Wrap, I am dressing them up as gifts themselves in these DIY Christmas cookie wrappers. 
Supplies:
Cookies (This will work just as well with homemade chocolate chip cookies as it will with Candy Cane Joe Joes.)
Wrapping paper (This is an awesome new design from Ikea.)
Wax paper
Scotch tape
Scissors
Ribbon
Gift tags
Instructions: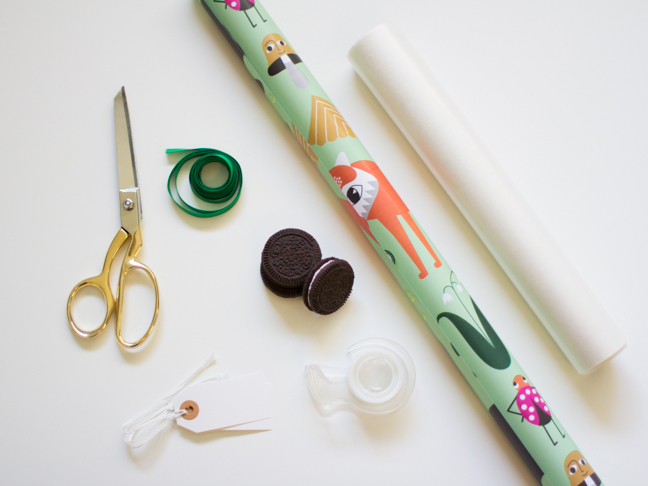 Step 1: Decide the number of cookies you are going to give in each wrapping, and cut enough wrapping paper and wax paper to cover each cookie stack.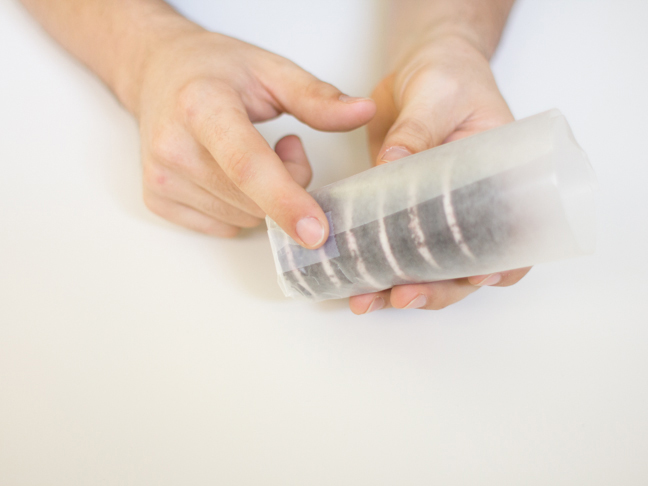 Step 2: Wrap your cookie stack in wax paper and tape the ends. The goal is to seal it off much like you would find a roll of Ritz Crackers fresh out of the package.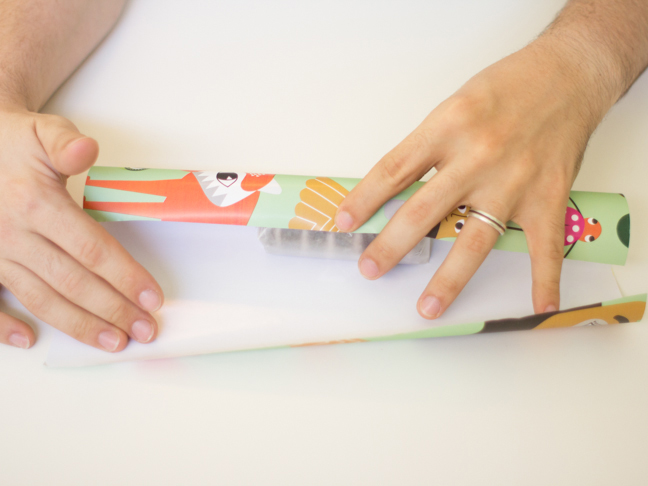 Step 3: Wrap your cookie package in wrapping paper, being sure to align the design to your desired spot. Tape the wrapping paper closed around your cookie stack.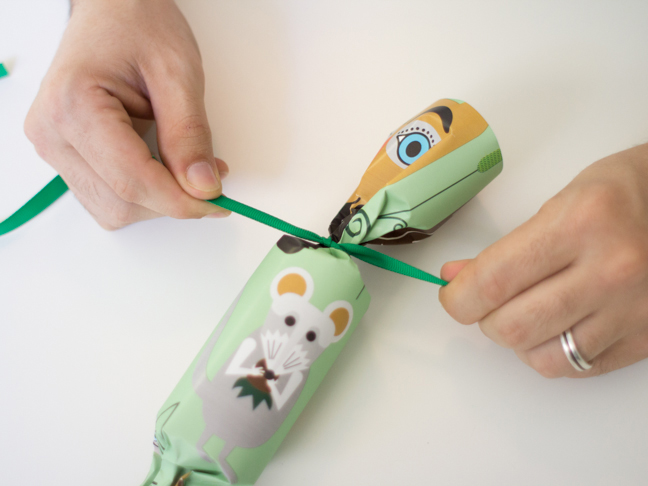 Step 4: Tie ribbons on each end of the cookie stack to make it look like a giant piece of candy.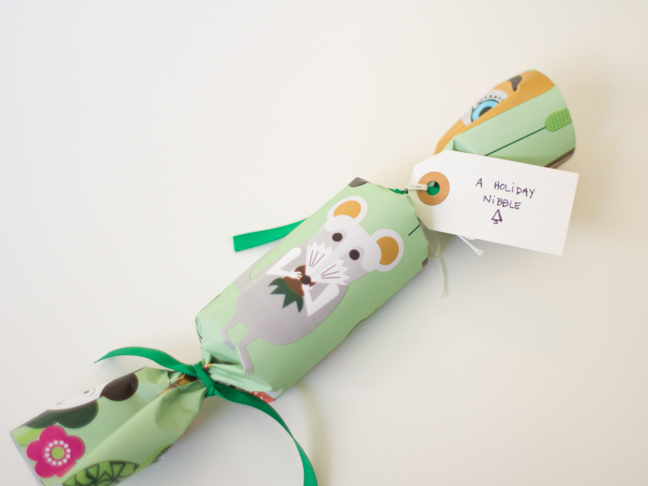 Step 5: Add a gift tag and gift them to all your friends and family!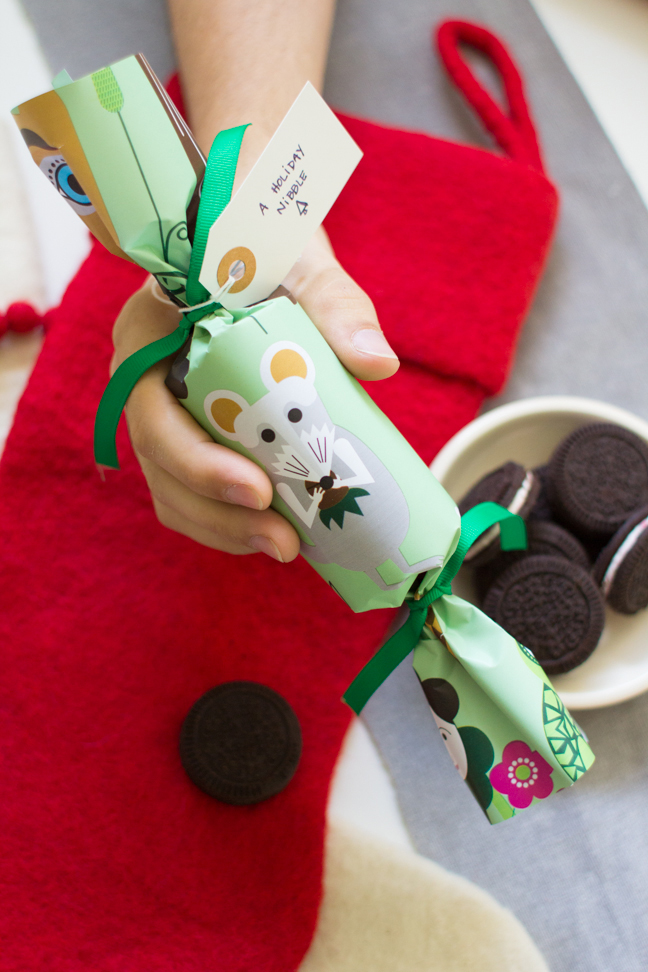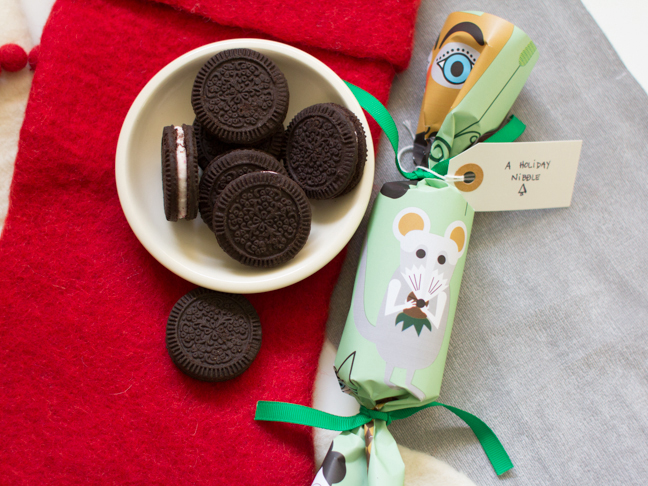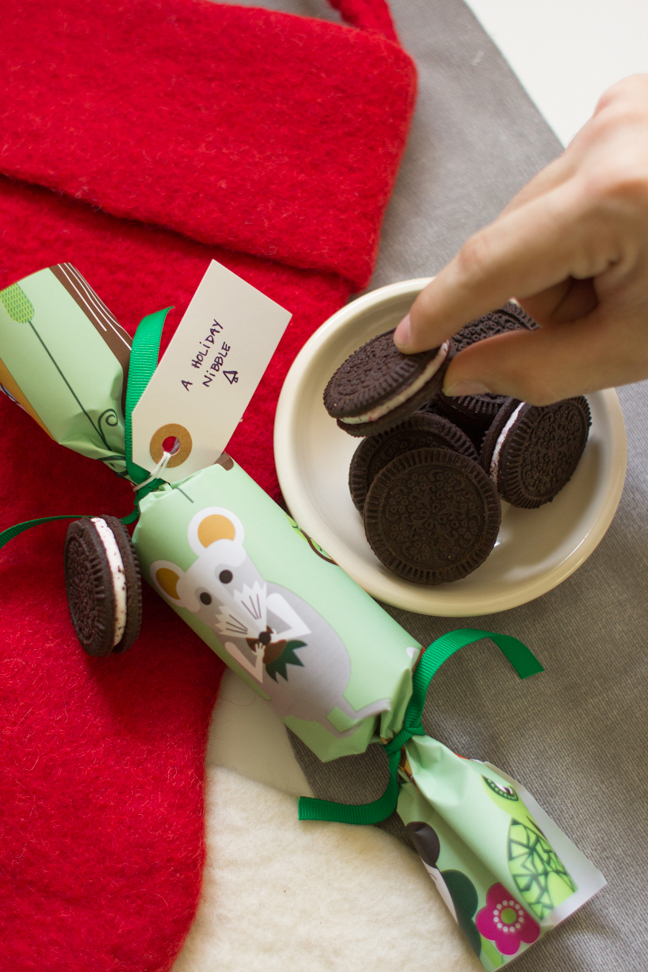 More Christmas Cookie Ideas: