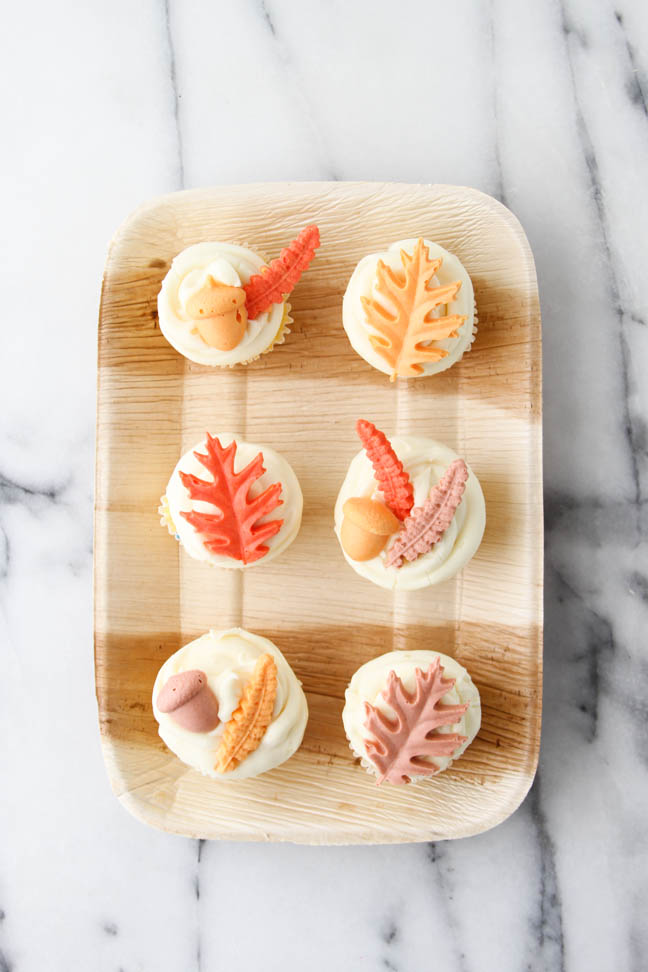 Using silicone molds like this one, you can dress up store bought or homemade cupcakes in minutes.
The fun fall shapes, like acorns and leaves, are made of melted chocolate, which makes these DIY fall leaf cupcake toppers a yummy way to celebrate fall.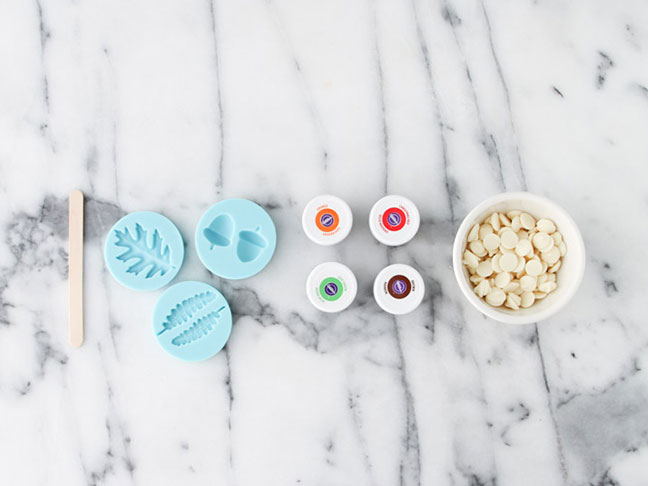 Supplies:
White chocolate chips
Fall silicone molds (I used Martha Stewart molds from Amazon.)
Gel food coloring
Small microwave safe bowl
Popsicle stick or spoon (for stirring)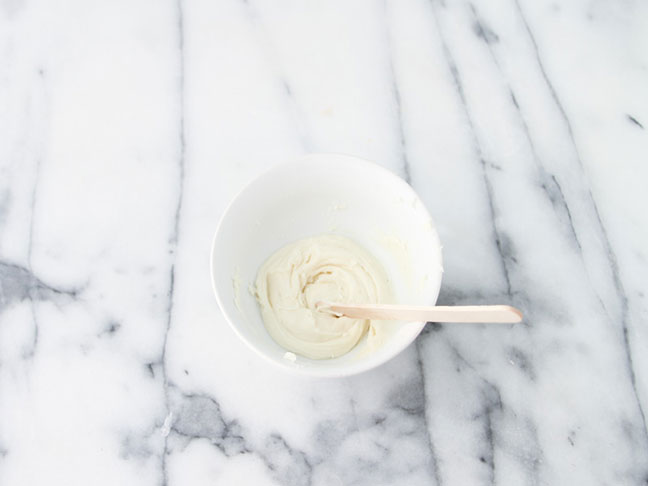 Instructions:
Step 1: Start by melting the chocolate chips in the microwave for 20 seconds at a time until melted (or with a double broiler if you prefer).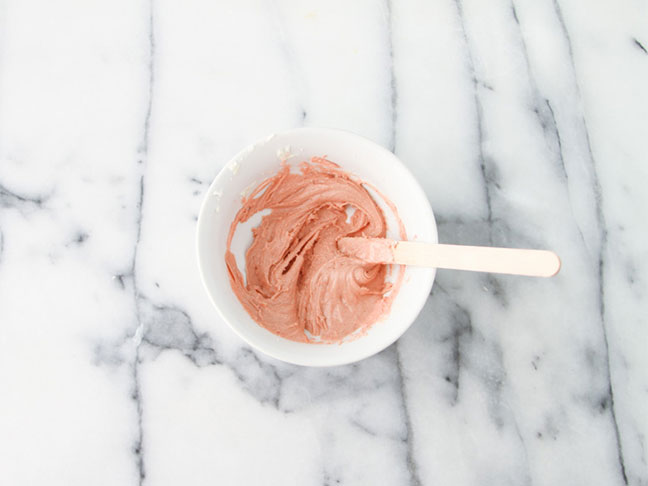 Step 2: Next, add food coloring to the melted chocolate. I used equal parts orange, red, and brown food coloring. Stir.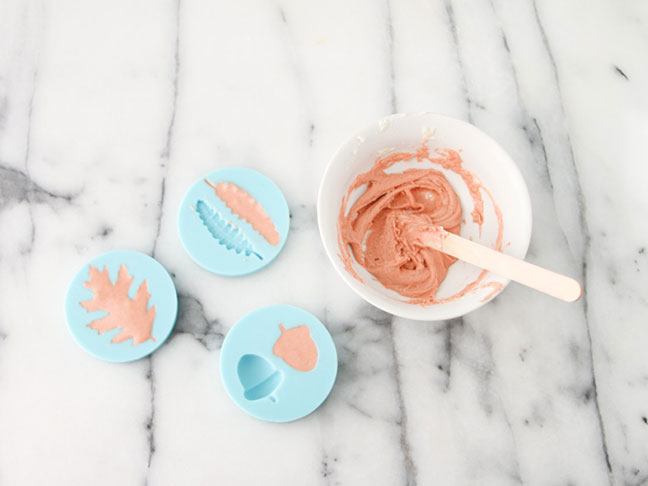 Step 3: Spoon the chocolate into each mold. Once filled, tap the mold on a flat surface to level out the chocolate and make sure it's spread evenly.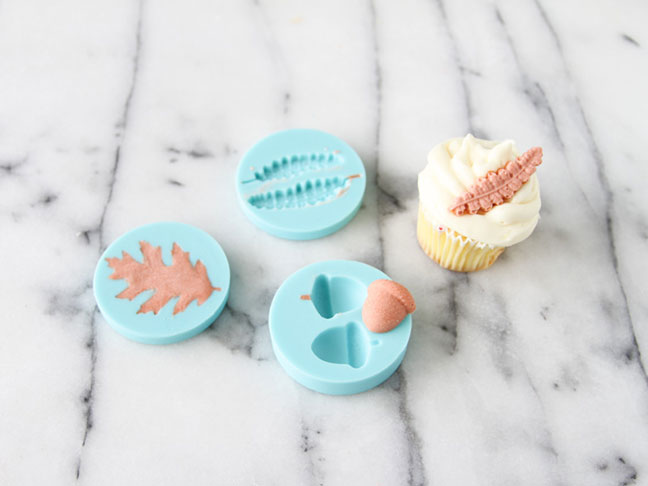 Step 4: Pop the molds into the freezer so the chocolate will harden more quickly. Once hardened, remove from molds and add to cupcakes.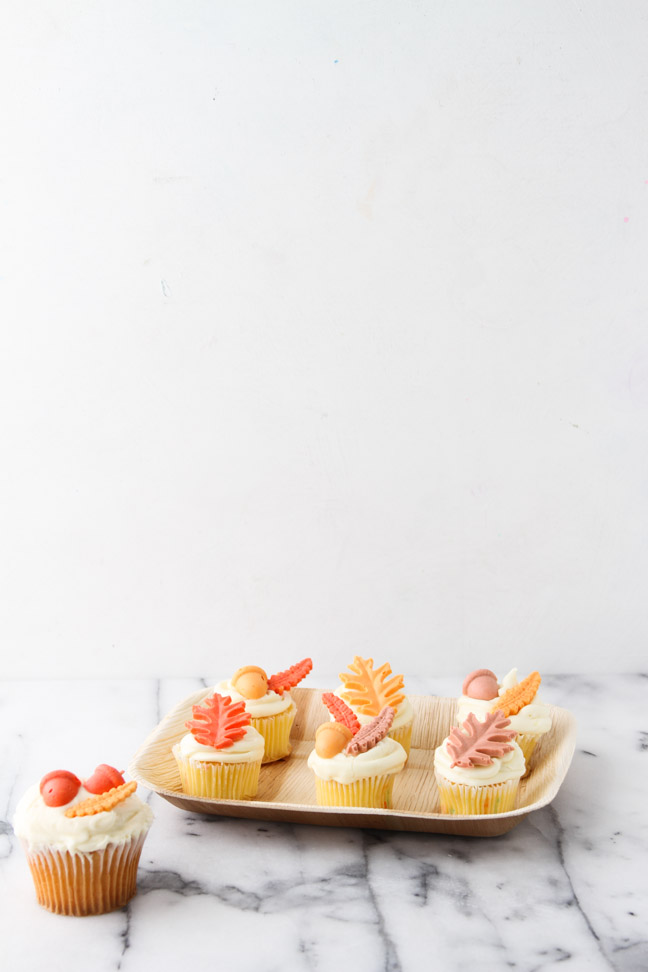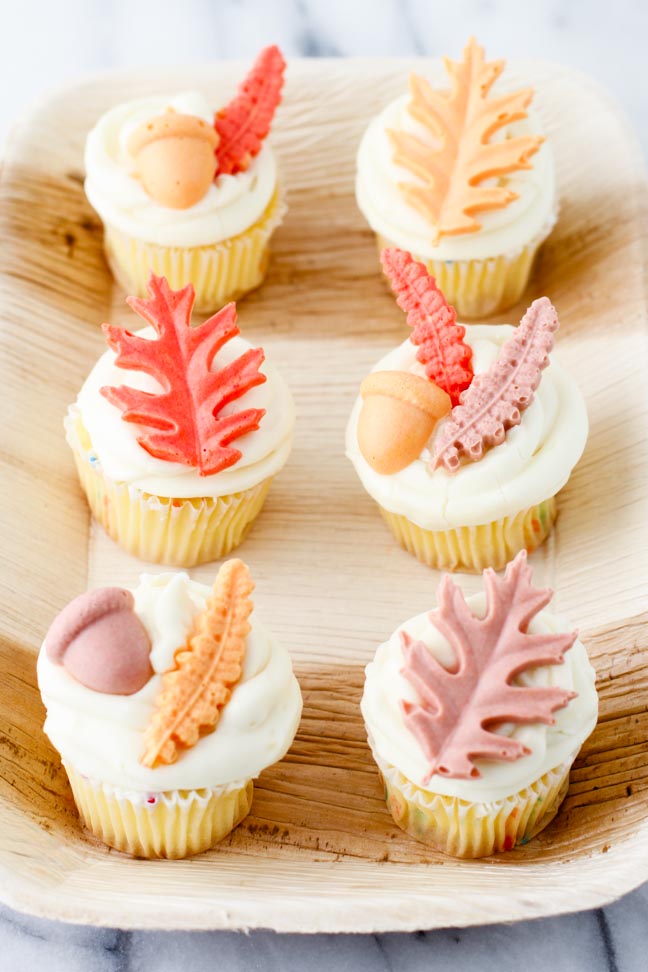 More Fall DIYs: