A good, all-natural Pomade and hair gel at the store can run you upwards of $20 to $30 per canister. Ouch. This recipe for all-natural DIY hair pomade can be made for under a couple dollars. It can also be customized with any essential oils you choose to create a custom smell that is unique to your own personal brand of hair wax.
Whether you're making this as a gift, or for yourself, complement it with some of the most killer men's grooming products. From shampoos and lotions to salves and balms, I've rounded up the best of the best you can buy in the slideshow. Together, they make a birthday gift or Father's Day gift that'll take him from basic to really, really, ridiculously good looking in no time flat.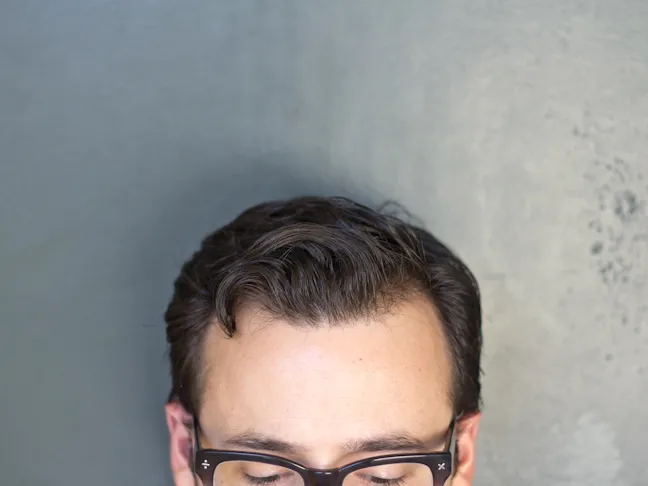 Supplies:
Pure beeswax
Coconut oil
Essential oils
Double boiler
Storage tin
Instructions:
Step 1: Prepare your double boiler. A makeshift double boiler can be made using a small pot of water and a metal bowl. Get about an inch of water in the pot and set it to start boiling.
Step 2: Measure your ingredients. This recipe isn't an exact science, and you can adjust your ingredients according to what consistency you want the pomade to be, and also how large a tin you have to store it in. The basic ratio is one part beeswax to one part coconut oil to one drop of essential oil. To fill a small tin, you can use 8 teaspoons of beeswax and coconut oil and 8 drops of essential oil.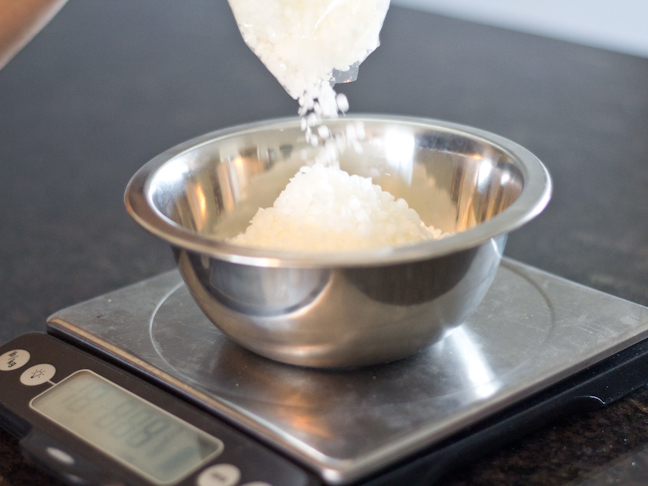 Step 3: Start by adding your beeswax to the metal bowl. Once it has liquefied, add in your coconut oil and your essential oils. Some great essential oils to use are peppermint, lavender, thyme, and any other scent you prefer. Stir the mixture until it is fully liquefied and a consistent color. It's best to use a plastic utensil so you don't get wax all over one of your good spoons.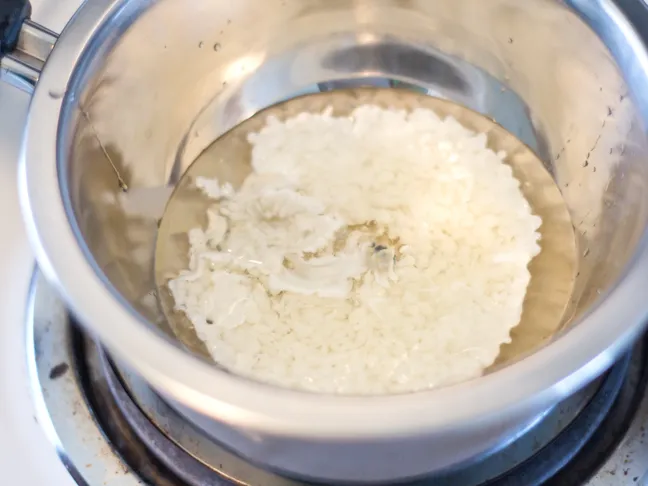 Step 4: Carefully pour the pomade mixture into your tin and let cool for a few hours. You can buy tins on Amazon, or even use an old Altoid's tin. It's also best to clean out your metal bowl while it is still hot and wipe it clean of any remaining wax.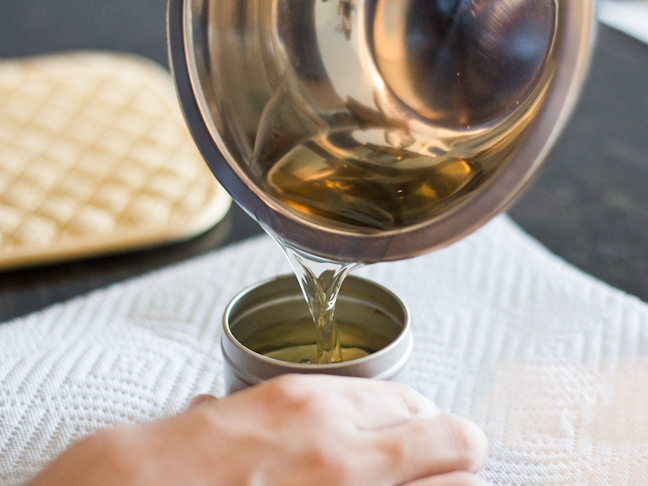 Step 5: Once your pomade has set, feel free to wrap it up and brand your tin. What could be cooler than having a tin of hair product with your own name on it? Dad will love it. Tell him to take a pea-sized dollop of wax and rub it between his palms and then run them through his hair to apply the pomade. Take him out on the town to show off his new 'do.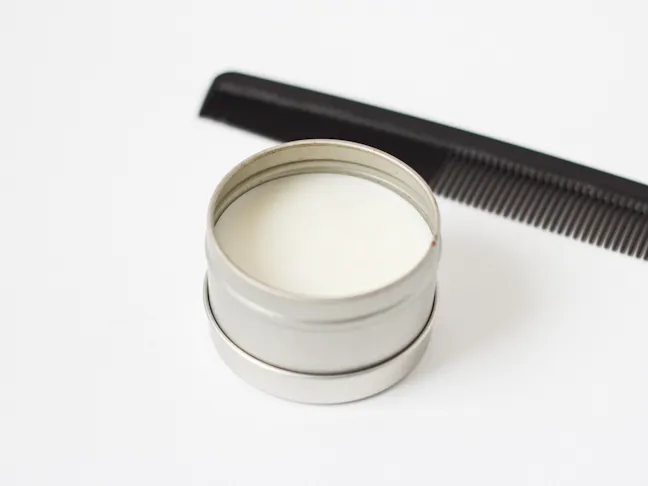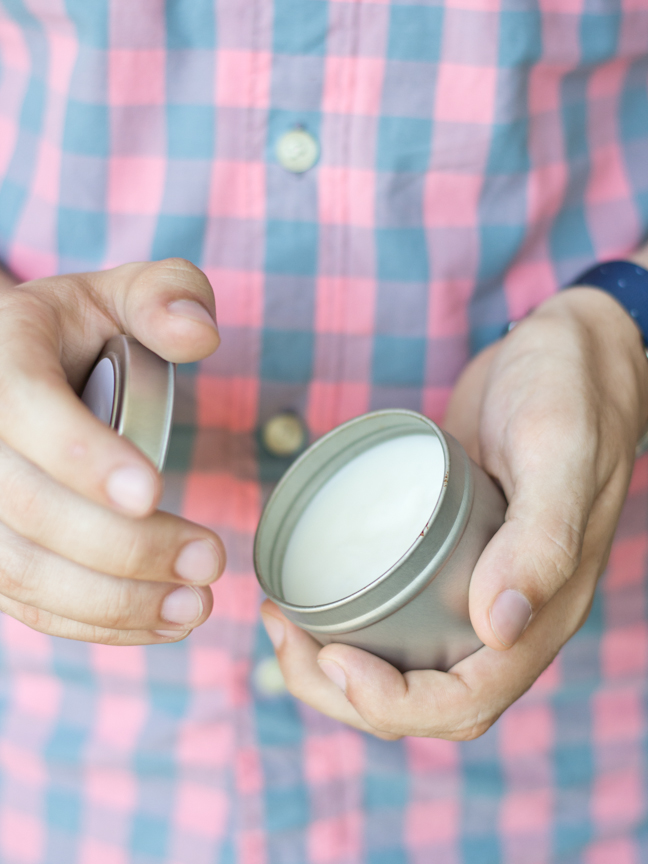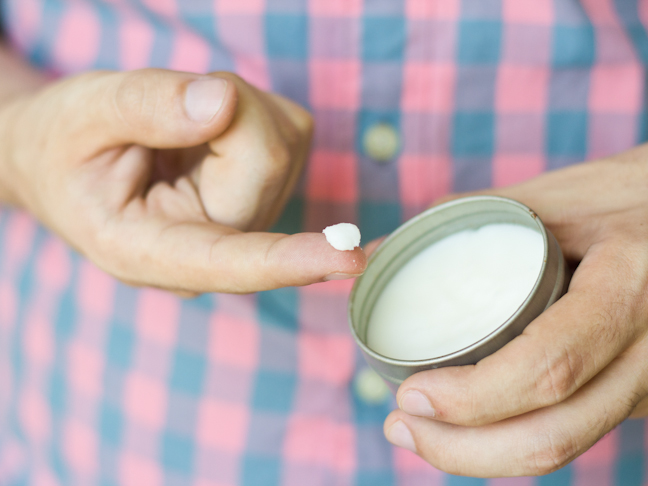 More Father's Day DIYs:
11 Manscaping Products
Harry's Truman Set

Guys need a good shave, and this is it. The Truman set comes with a 5-blade, strong and durable, flex-hinged razor, yummy foaming gel, and extra blades.

Buy it now at Harry's for $15.

Photo:Harry's

Brooklyn Grooming Gentleman's Facial Serum

What is "facial serum", you ask? Well, it's a liquid that penetrates deeper into the skin than your average moisturizer. Believe me, your skin will thank you.

Buy it now at Brooklyn Grooming for $36. 

Photo:Brooklyn Grooming

Ursa Major Fantastic Face Wash

This fantastic, fresh-scented foaming gel cleanser will brighten, soothe, remove oil and grime, and remove dead skin without leaving the face feeling dry.  

Buy it now at Ursa Major for $28.

Photo:Ursa Major

Baxter Daily Protein Shampoo

Dudes need a good shampoo, and this one is nutrient enriched, which means hair will be strong, thick and manageable, while also removing harmful toxins that are harmful to men's hair growth.

Buy it now at Baxter of California for $18.

Photo:Baxter of California

Lather to Lace Working Man's Scrub

For guys who need a more intensive cleanse, this Grease Monkey "Working Man's Scrub" is organic, fresh, and effective.

Buy it now at Lather to Lace for $14.99.

Photo: Lather to Lace

Scout Mob Beard Oil & Beard Wash

Any man rocking a manly scruff is going to need a serious beard oil and wash. Scout Mob's elixir is organic, moisturizing, and comes in four fantastic scents.

Buy it now at Scout Mob for $28.

Photo:Scout Mob

Outlaw Soaps Whiskey Business Lip Balm

Make those lips kissable! This Whiskey and Cola lip balm will moisturize and soften your smackers, and give them a bit of a kick in the process.

Buy it now at Outlaw Soaps for $5.10.

Photo:Outlaw Soaps 

Sam's Natural Foot Salve

The truth is, feet need love, too. This minty salve keeps feet feeling fresh, protected, and moisturized. 

Buy it now at Sam's Natural for $7.95

Photo:Sam's Natural

Lucia Bay Argan Oil

This luxurious oil does a lot more than moisturize skin, it can smooth hair, tame beards, and prep skin for a shave. 

Buy it now at Lucia Bay for $44.

Photo:Lucia Bay 

Kiehl's Ultimate Strength Hand Salve

Guys need to keep their hands protected from dryness, and Kiehl's has the product to make it happen. A super moisturizing blend of botanical oils and natural wax.

Buy it now at Kiehl's for $15.

Photo:Kiehl's