Are you a mom? Or do you have a mom that you love to spoil on Mother's Day? I think it's so beautiful that we have a day to celebrate motherhood; it has got to be the toughest job on the planet, and all you moms out there deserve a celebration every day! These little corsages are the perfect way to make the moms in your life feel special and a little bit spoiled this Mother's Day. They're super simple, and you can make them with just about any flowers you've got on hand! It just takes a few materials and a few minutes to make these DIY corsages for Mother's Day, but they're sure to brighten any mom's day.
Supplies:

two or three complementary types of florals
floral tape
ribbon
scissors
straight pin
Instructions:

Step 1: Choose your florals. They should complement each other in shape and color, and be small enough to form into a corsage. (Larger florals are a little unruly to deal with in this particular project!)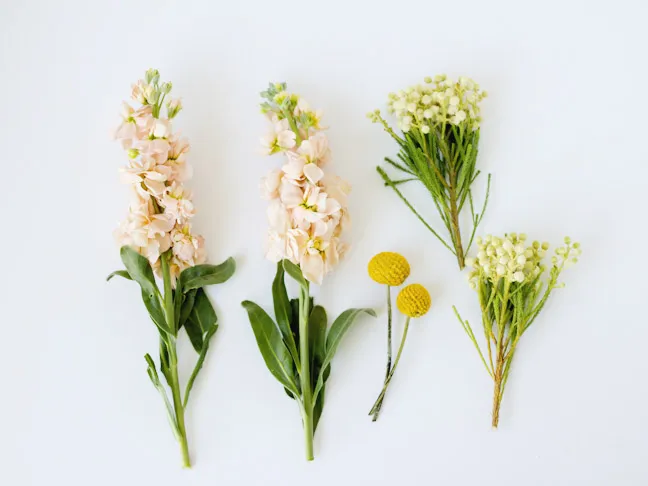 Step 2: Trim a few stems to prepare them for the corsage. Remove excess greenery from the bottom and cut them to about 3″ in length. Stack the florals on one another and arrange them until you're happy with the configuration.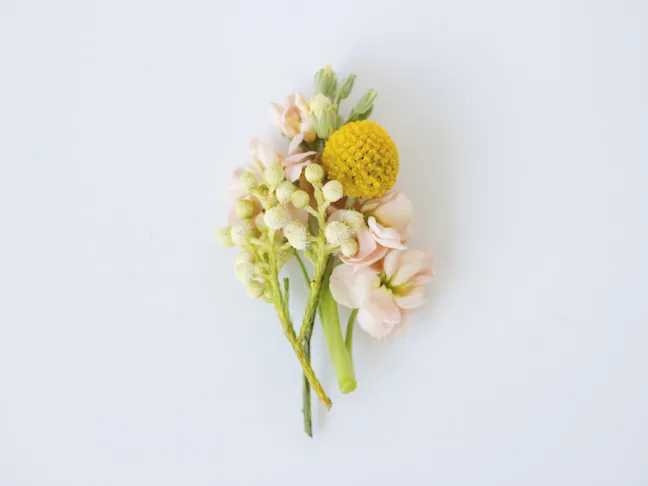 Step 3: Wrap a bit of floral tape around the base of the corsage. Be sure to wrap tightly so that the stems all stay together in the arrangement.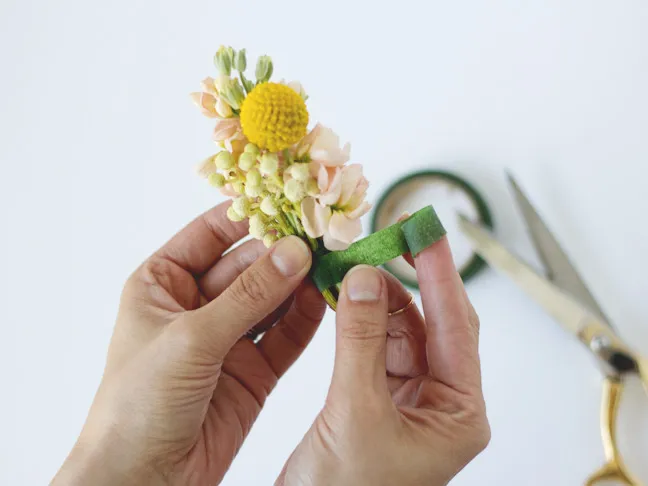 Step 4: Cut a short length of ribbon and tie it around the base of the corsage, hiding the floral tape. I preferred a double knot, but you can also get fancy with bows!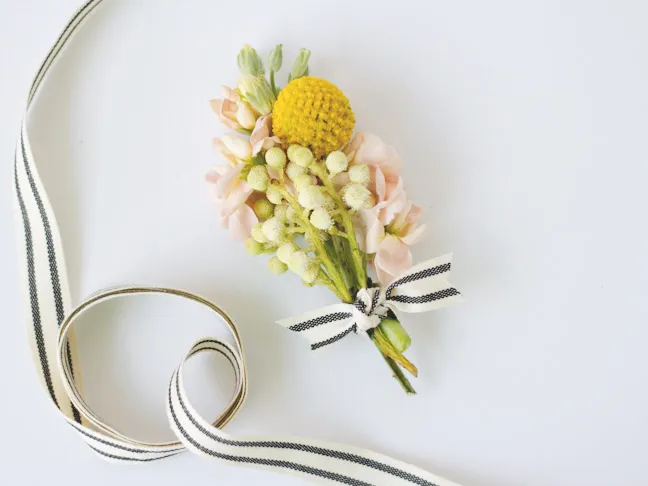 Step 5: Use a straight pin to pin the corsage on Mom! Happy Mother's Day!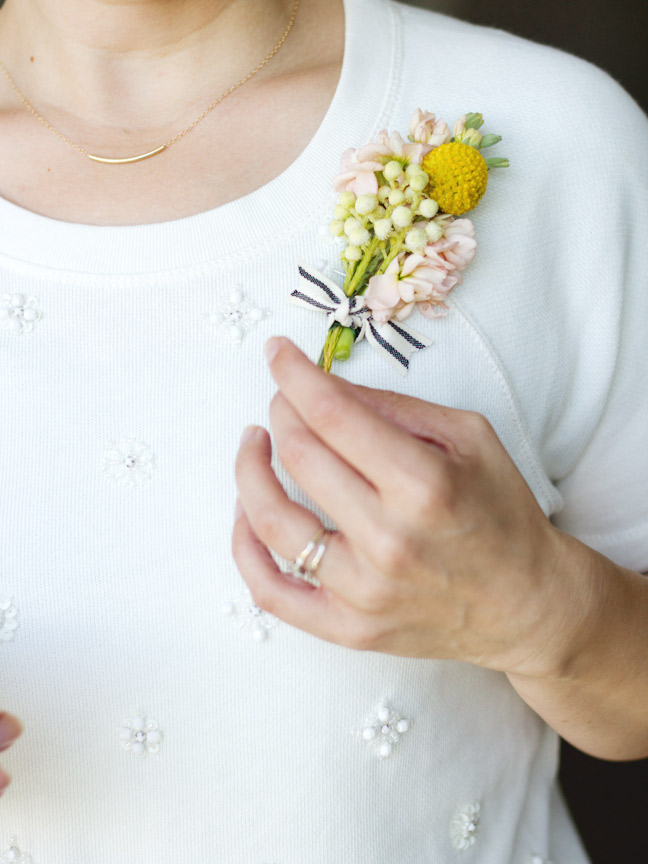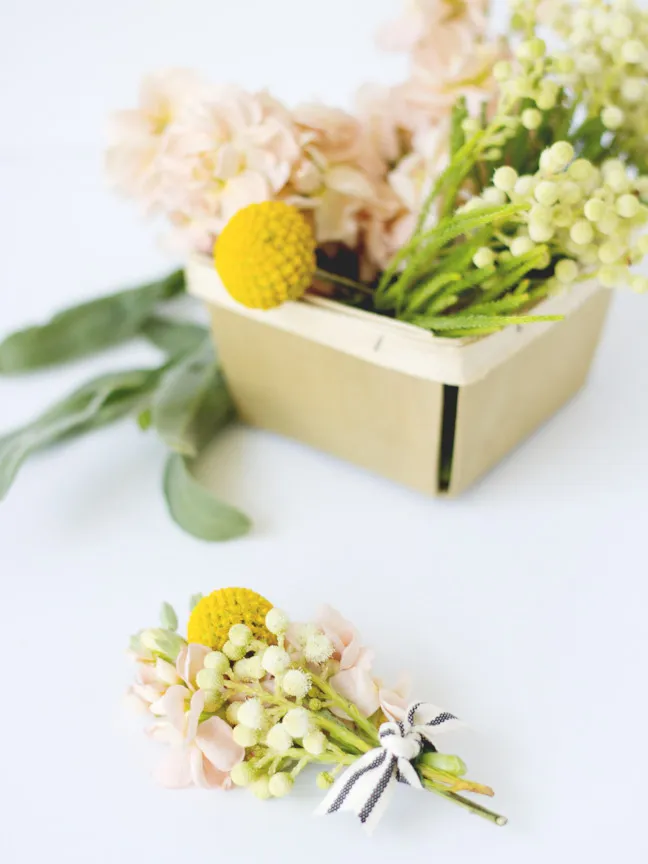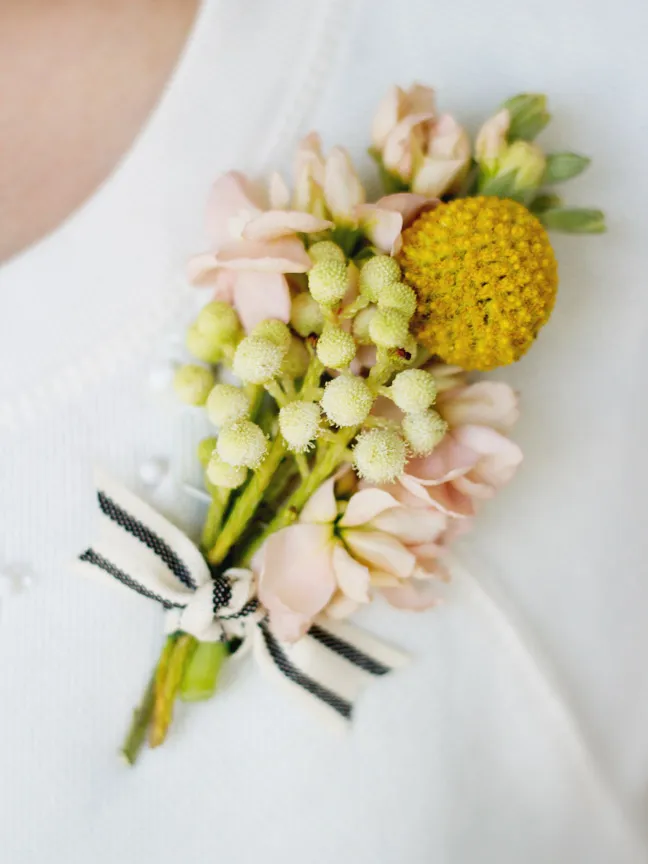 More Mother's Day Crafts: