I love a good Ikea hack, don't you? There's something so satisfying about buying a piece of furniture on the cheap and turning it into a one-of-a-kind piece. I've done a few Ikea hacks lately after a recent move, and this colorful Ikea hack dresser I did for my son's new bedroom is my favorite.
Supplies:

Tarva dresser from Ikea
Annie Sloan chalk paint in Florence
2 other shades of blue paint
paintbrushes
drop cloth
brass knobs
The dresser started as the natural wood Tarva dresser from Ikea. After my very patient husband assembled it for me, I used three shades of blue paint; I used Annie Sloan's chalk paint in Florence as my main color, saving the other two blues for one drawer each.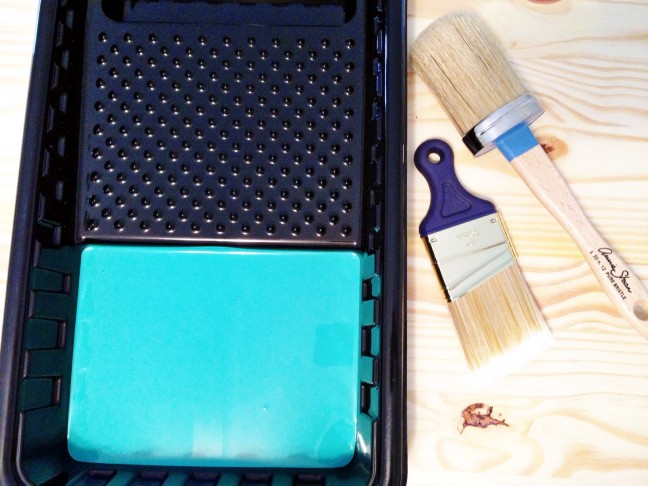 Instructions:

Step 1: I didn't prime the dresser—that's the great thing about the chalk paint, no need to prime or sand. I just took the drawers out and started painting. It's best to lay a drop cloth out and choose a well-ventilated area to paint in.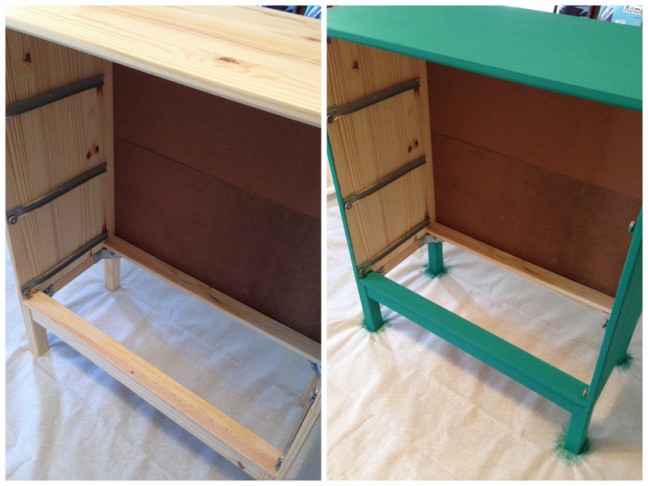 Step 2: After I painted the frame with one coat, I moved on to the dresser drawers. Once the first coat dried on each, I did another coat.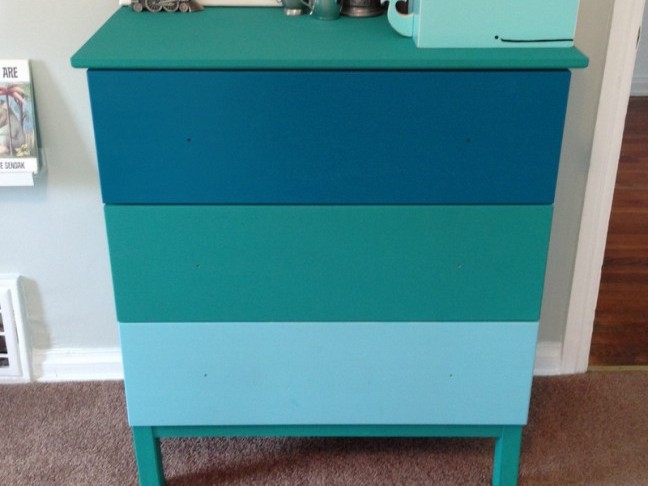 Step 3: Once the paint dries, put the drawers back in and add your drawer pulls or hardware of choice. I added brass knobs from Home Depot.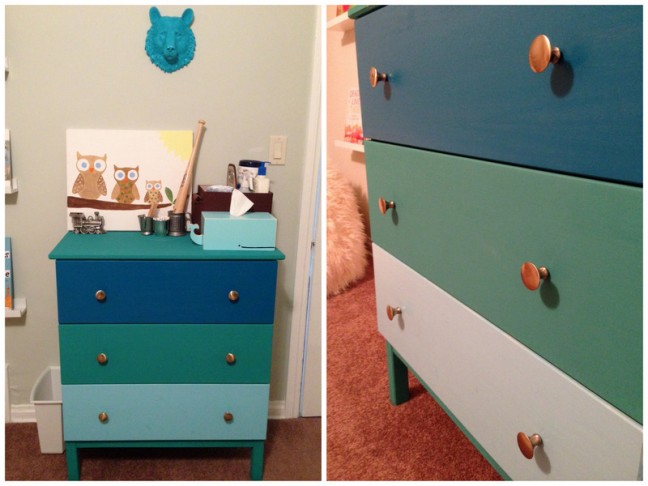 I love how it turned out; it added some fun and color to my son's room. He loved it too. Plus, the size of the dresser is perfect for his height—at three he can open and pick out his own clothes, which is something he is insisting on these days.
What's your favorite Ikea hack? 
Source list: dresser: Ikea / paint: Annie Sloan chalk paint / bean bag: PB Teen / bear head: Near and Deer
More Kids Furniture Ideas: