Materials:

24 lollipop sticks
2 sheets white cardstock paper or heavy white paper
pink ribbon
glue
scissors
Instructions:

Step 1: Print out the Happy Mother's Day free printable sheet on the card stock. You can also use heavy paper if you don't have card stock handy. There are 12 printables per sheet, so for 24 cupcakes you'll want to print the sheet 2 times.

Step 2: Cut the printable cupcake toppers apart with scissors.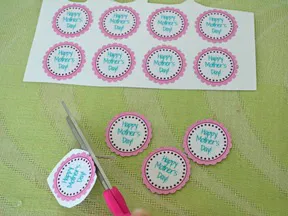 Step 3: Glue a topper to the end of each lollipop stick. Make sure the stick comes out straight from the bottom of the topper. Once you've glued each one flip it over to take a look and make sure it's straight.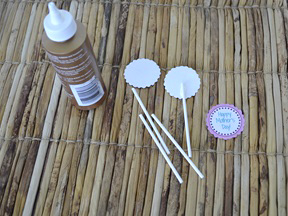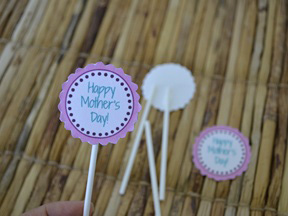 Step 4: Set the toppers aside to let the glue dry completely.
Step 5: Cut the pink ribbon into 24 strips of about 2 inches each.
Step 6: Once the glue has dried on the cupcake toppers, use the pink ribbons to tie a small bow around the lollipop stick at the base of each topper.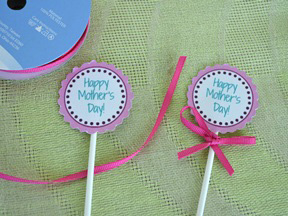 Step 7: Prepare your Happy Mother's Day Cupcakes.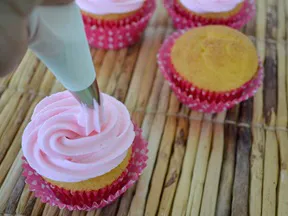 Step 8: Insert a finished cupcake topper into the center of each cupcake.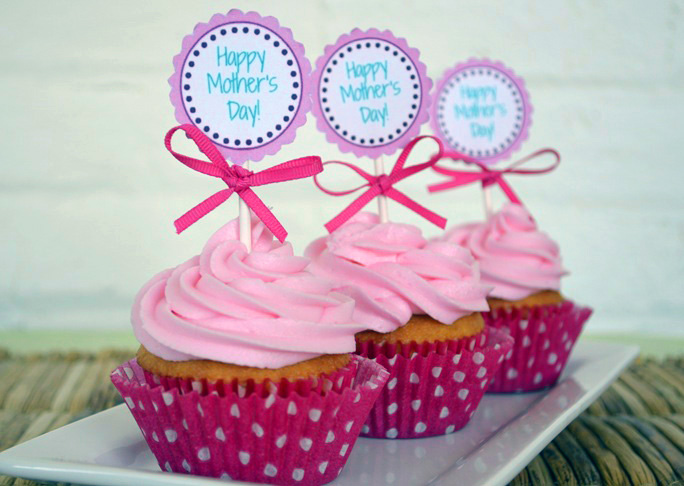 Want more Mother's Day gift ideas?
Find more from Linette Gerlach at The Kid's Fun Review.