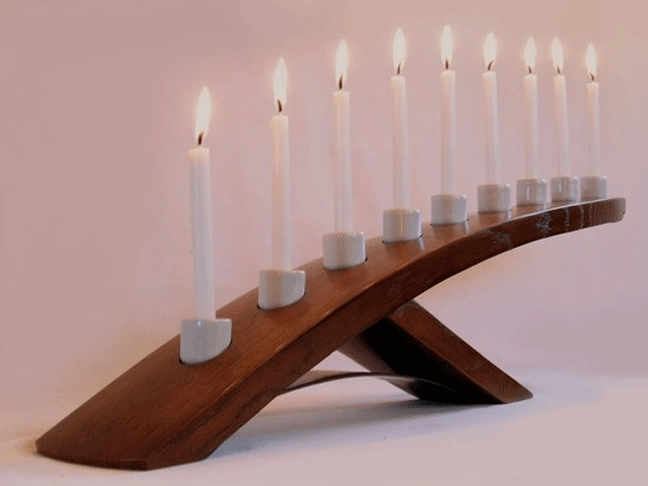 This beautiful wood Menorah is not only stylish in it's design, but it's also "green" because it's made from recycled wine staves from wine barrels, so it's earth friendly too!
---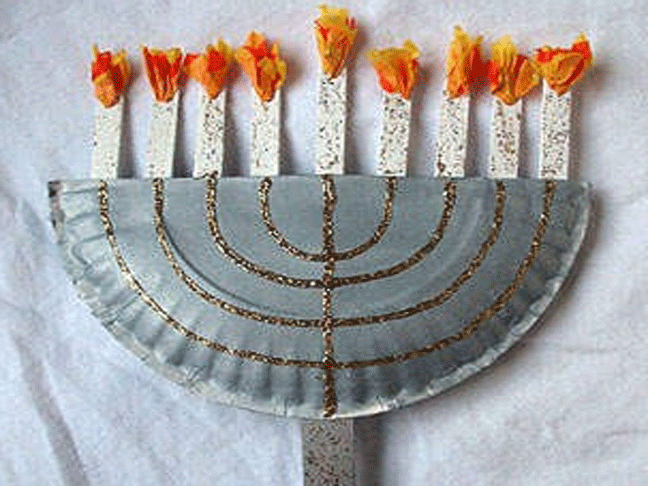 This clever DIY paper plate Menorah is made from paper plates, so it's inexpensive to make and can also be a fun Holiday project for you to make with your kids (ages 5 and up).  
---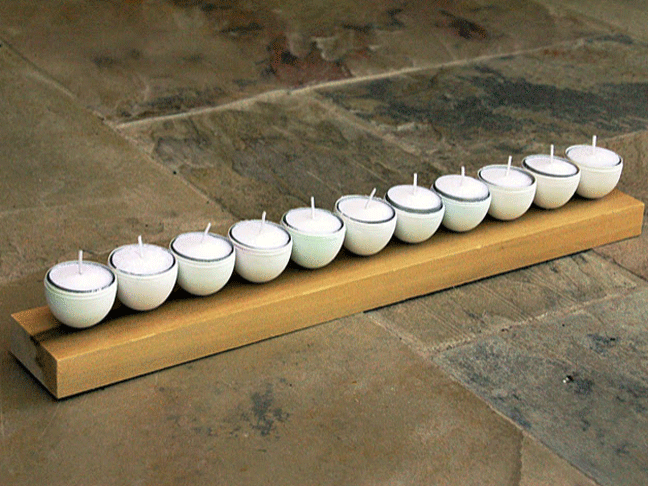 And here's another DIY Menorah tealight project that challenges you to be resourceful and make treasure out of trash.
---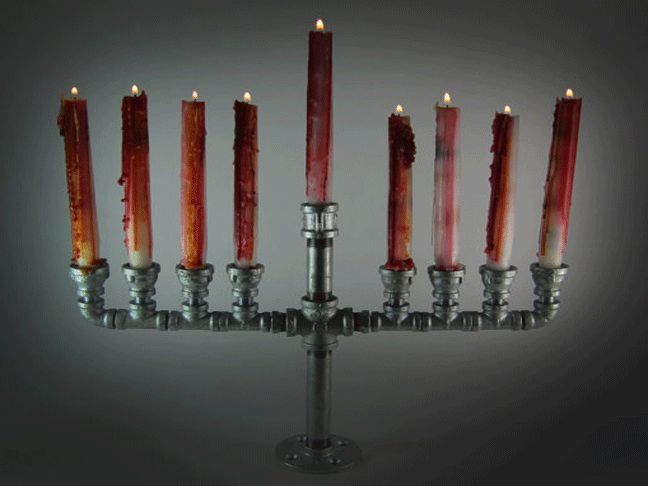 This clever galvanized pipe Menorah fits most standard sized candlelabra candles and makes a unique gift or clever conversation piece too.
---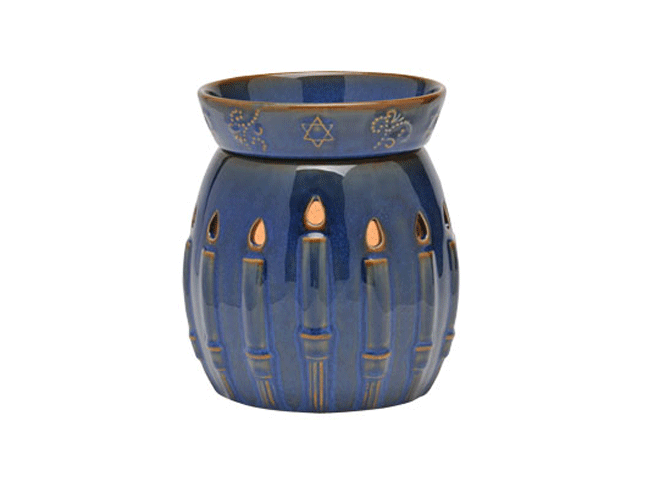 This beautiful blue ceramic Menorah design is a ceramic jar that not only creates a soft light in any room, but also emits a beautiful scent into the room at the same time.
---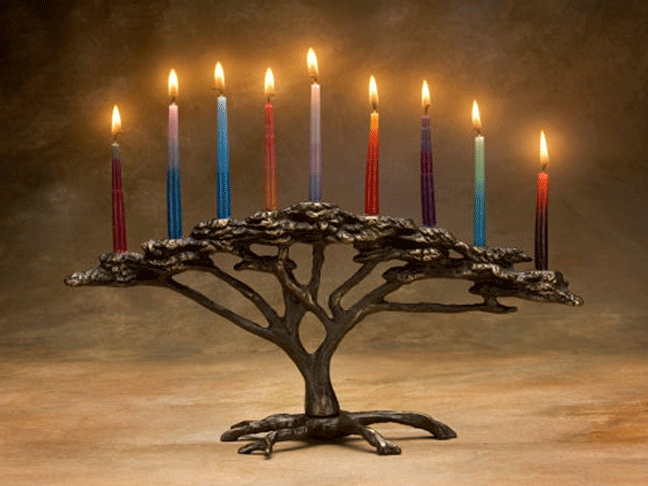 This elegant bronze sand-cast Menorah candle holder could be the perfect addition for your family and it's Tree of Life design is so classic looking, that it could easily be passed on to the next generation too.