Supplies:

plastic or foam pumpkin (I found mine at the dollar store)
spray paint (any light color you choose)
black puffy paint (I used Tulip brand)
newspaper (or any cover to protect your surface)
Instructions:

Step 1: Set up your foam pumkin on newspaper. Prime and paint the foam pumpkin and allow it to dry.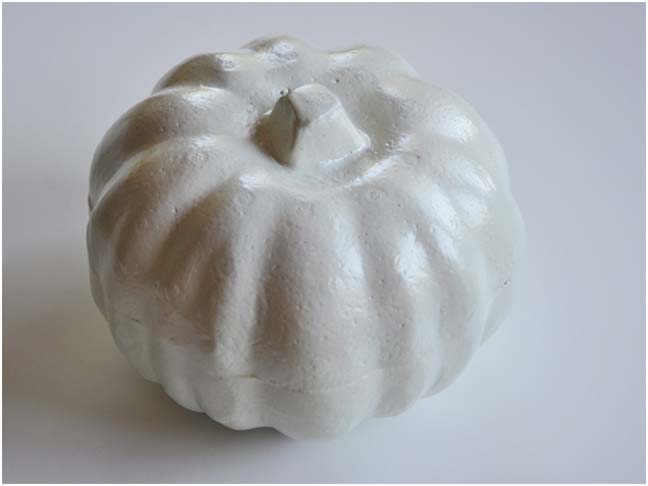 Step 2: Once the pumpkin is dry, gran your black puffy paint! For the Spider Web Effect, start by painting the natural indentations of the pumpkin.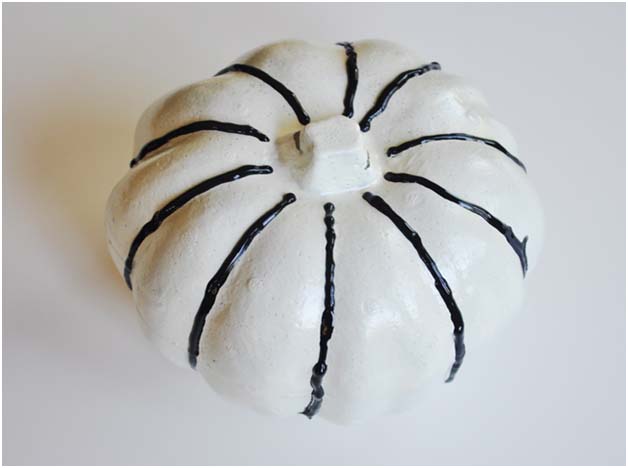 Step 3: Follow by connecting the lines horizontally, making sure to keep it random and uneven.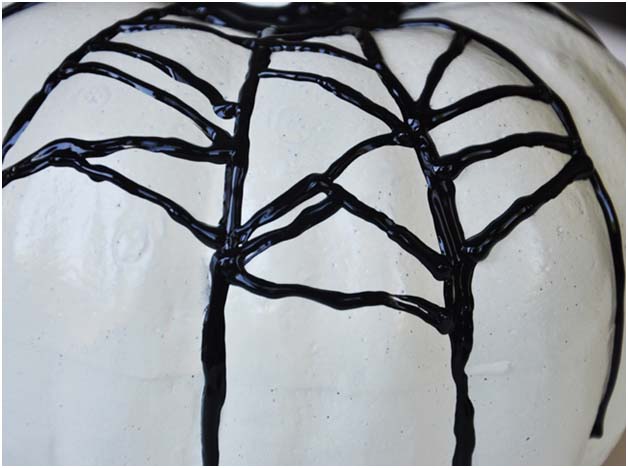 Step 4: To make a Spooky Tree, I just freehanded the image—feel free to draw on the pumpkin with a pencil first as a guide.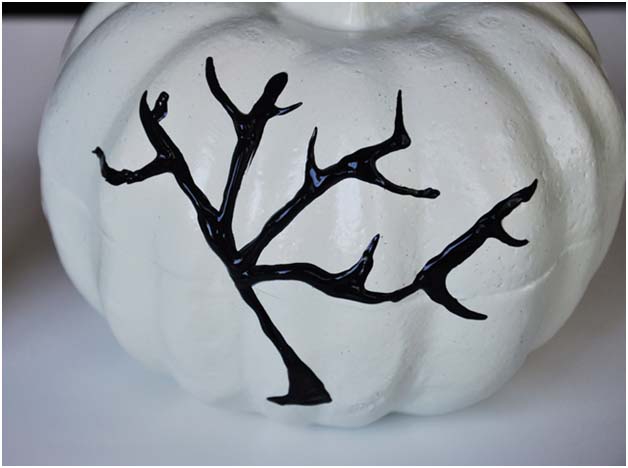 Step 5: Add a few bats to spook up the place!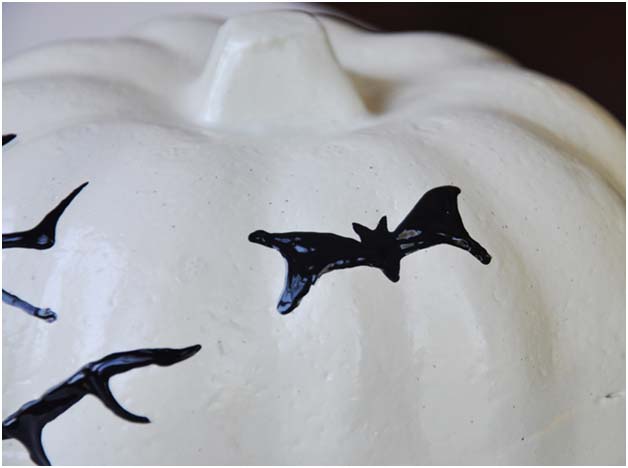 Step 6: Don't forget to paint in the stem of the pumpkin, too.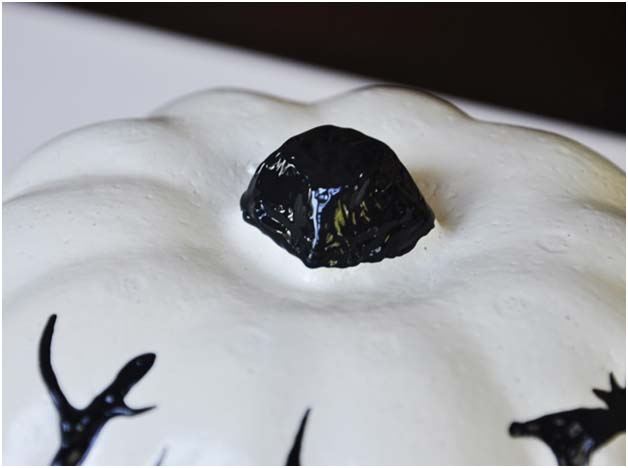 Step 7: Allow to dry for at least 4 hours for the puff paint to set completely. Enjoy your Halloween!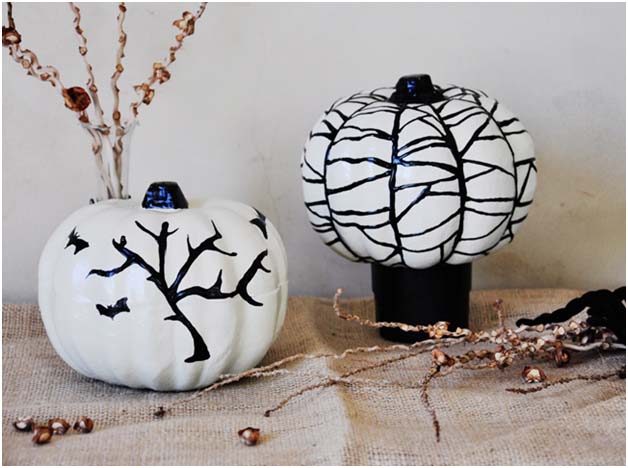 Want more DIY Halloween Decor ideas?