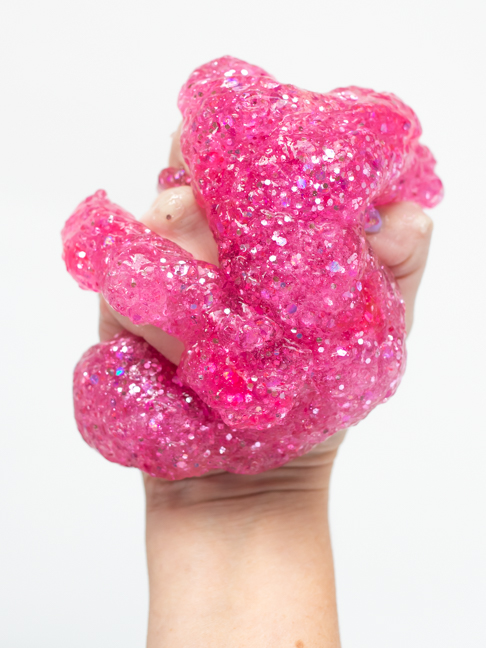 Valentine's Day is a great day to indulge in a box of chocolates, BUT you probably wouldn't mind it if your kids didn't come home with valentines accompanied by candy. Instead, keep their hands busy and their sugar intake low with some glittery Valentine's Day slime! Not only will they love making it but packaging it into small containers is the perfect way to make DIY valentines for your kiddos to give to friends. Candy-free valentines seem to be more and more popular these days…almost as popular as slime.
This easy slime recipe is perfect for making with kids and customizing for Valentine's Day! Add a variety of pink/red glitter combinations to make something that will keep them entertained for hours.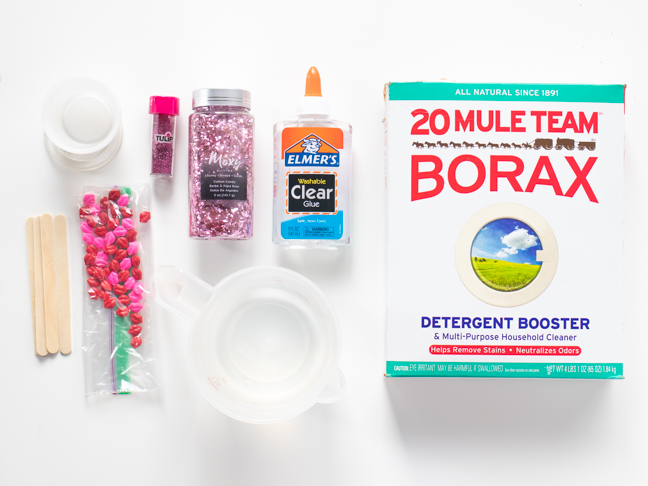 Supplies/Recipe:
1 cup water, filtered recommended
1/2 cup Elmer's washable glue (clear)
1/2 tsp borax powder
Fine pink or red glitter
Large pink or red glitter
Spoons or popsicle sticks
2 small bowls
Note, I ended up not using the lip-shaped sprinkles. The color from the sprinkles comes off almost immediately when added to the slime, so it's better to stick with glitter unless you want to see white sprinkles throughout the slime.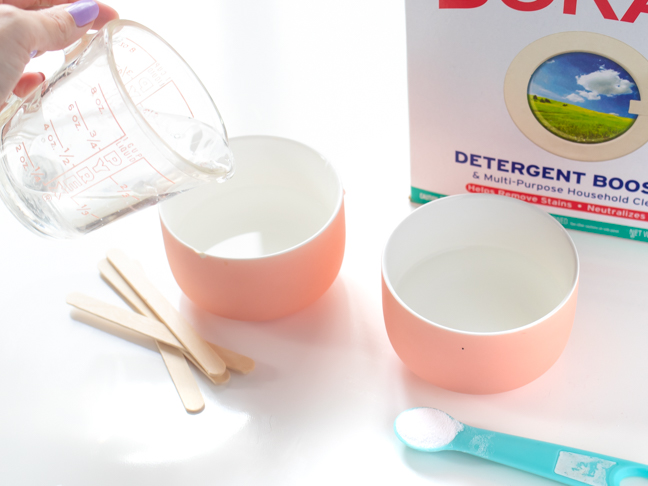 Step 1: In one bowl, combine 1/2 cup water and 1/2 cup glue. Mix well.
Step 2: In second bowl, combine 1/2 cup water and 1/2 tsp borax. Mix until powder is dissolved.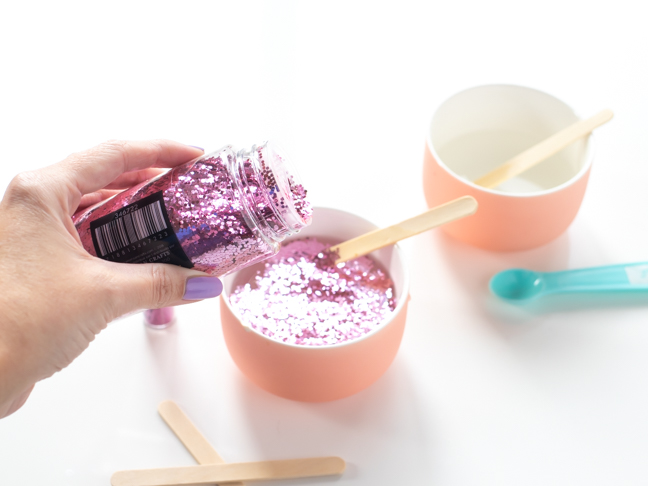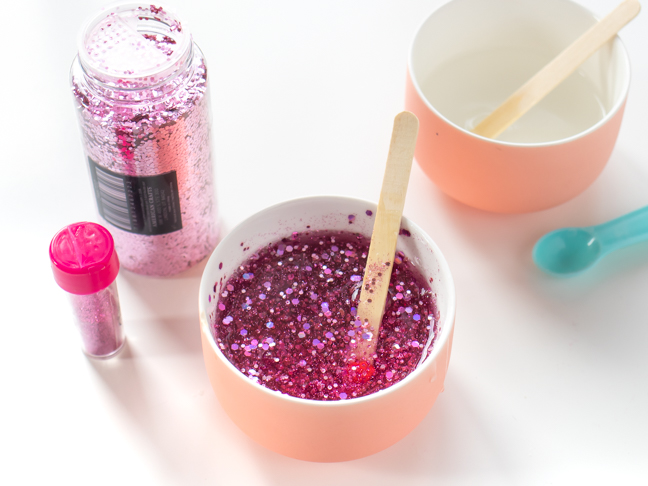 Step 3: Mix all glitters into the glue mixture until you've reached your desired look. Most of the color comes from the fine glitter.
Step 4: Mix the borax bowl into the glue and glitter bowl. It will thicken instantly. Mix well until no longer liquidy.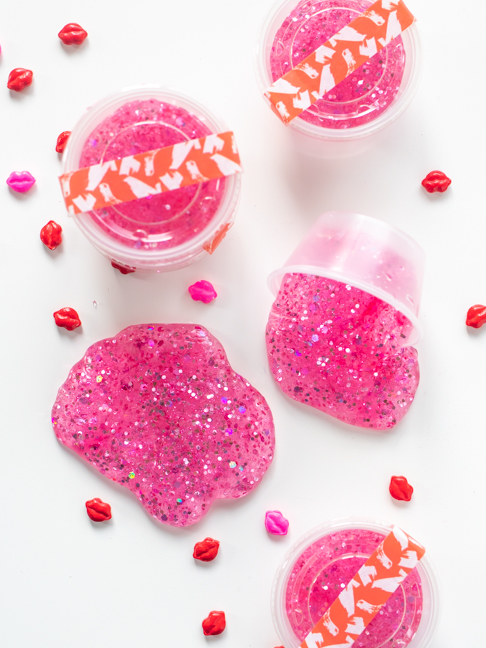 Step 5: Take it out of the bowl, massage it with your hands until smooth. Tear into sections and add to small plastic containers for kids to share with their friends on Valentine's Day!
You can give them out as is, add some printed washi tape or even a print-out that says something like Happy Valen-SLIME Day!
More DIY Slime: