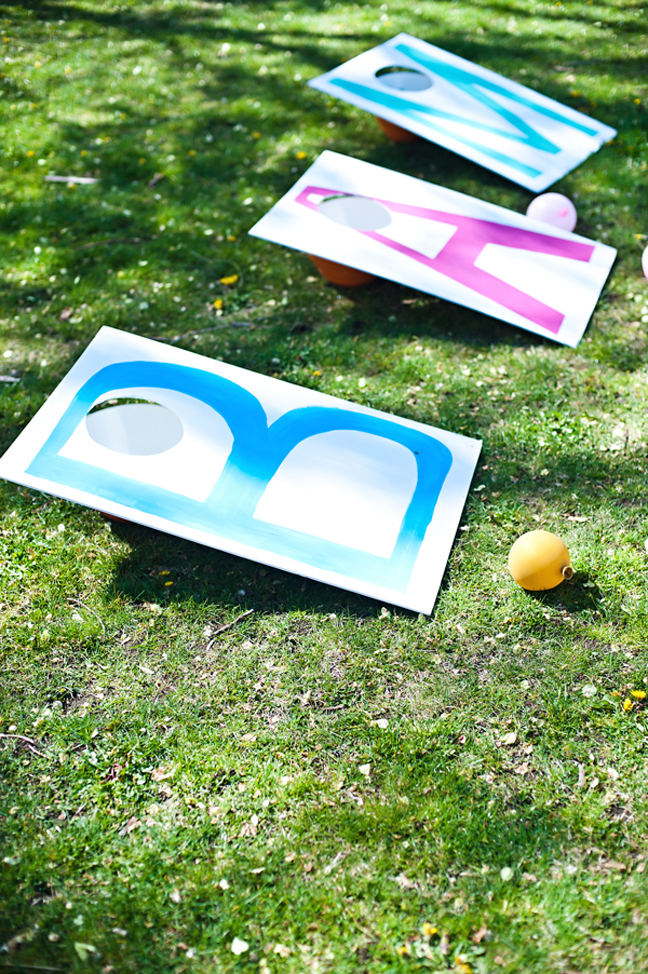 When I'm entertaining outdoors, I love to go bright, festive, and fun. A disposable tablecloth filled with gems, paper plates, and easy-to-eat finger foods are all part of my go-to supply. I also love to have a fun game on hand for the kids and adults to enjoy. Cornhole is the type of game that everyone loves, and it's perfect for summer gatherings. It's low key and and an easy way to get everyone quickly having fun.
Cornhole sets can be super expensive, though, and not exactly prime party style. Instead, make a simple DIY cornhole set out of foam board and get ready for party tossing at its finest.
RELATED: 21 Kid-Friendly Games for the Backyard or Lawn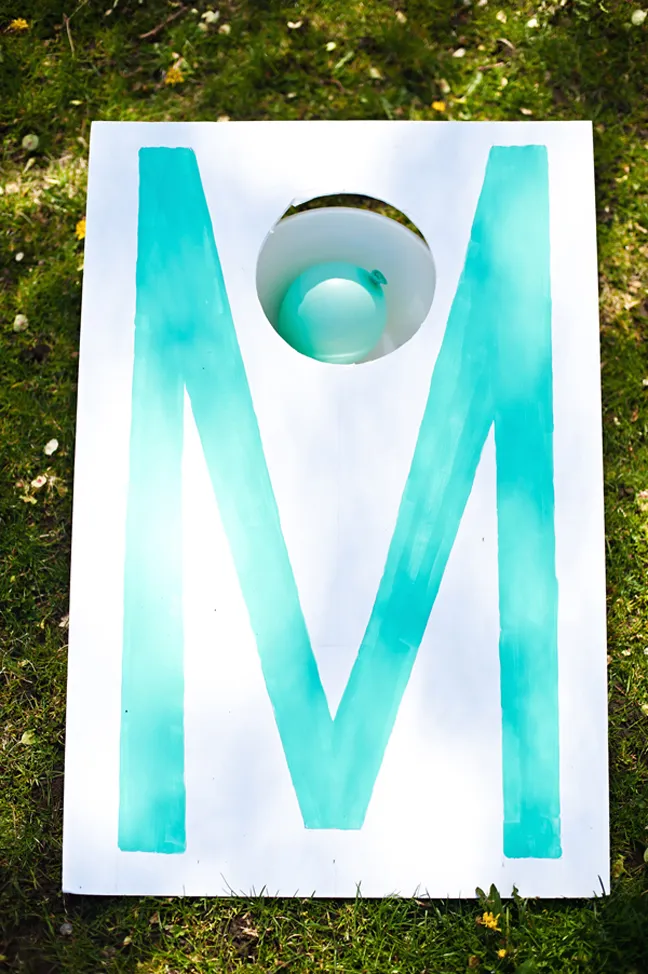 Supplies:
Foam board
X-Acto knife 
2 large bowls to place under each of the boards
Paint or decor to cover the boards
Bean bags, or sand-weighted balloons if you really want a festive game set
Instructions: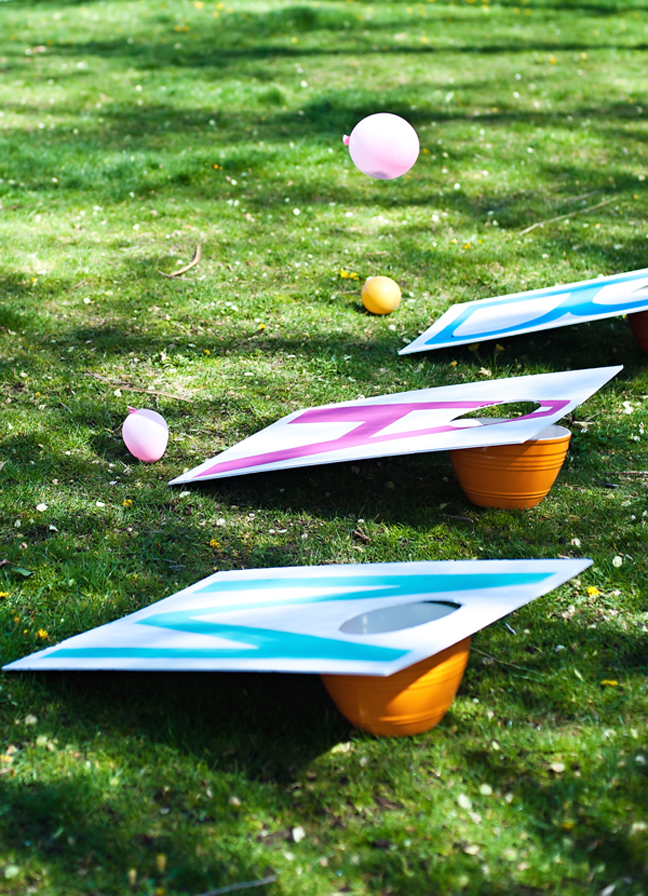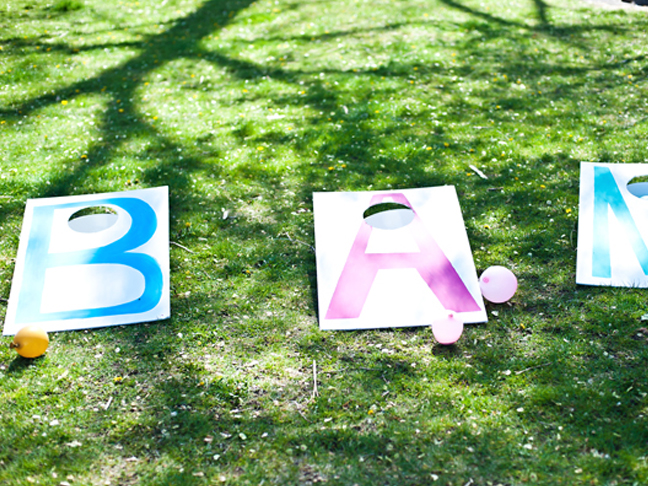 Step 1: Measure to the center of each board and cut a five inch hole centered about a quarter of the way down. (We used a bowl for tracing.)
Step 2: Decorate the boards to your own personal style using paint, markers, washi tape…anything at all! Make a basic set you can use all summer long, or create new boards for each party—they are so easy to create, personalizing them becomes simple. We chose to create three different sets and line them in a row with the wording "BAM" for a recent summer BBQ. 
Step 3: Rest each of the boards on the bowl and toss away for a party game that guests are sure to enjoy.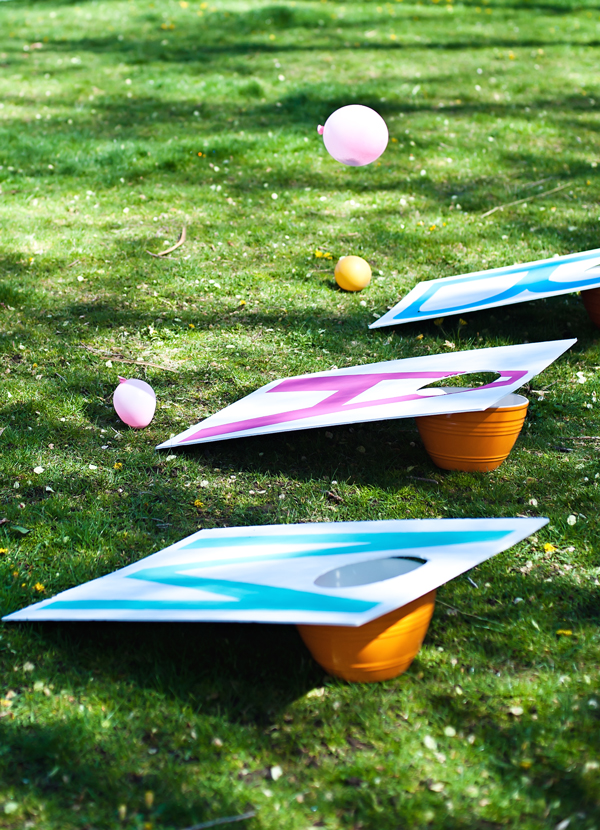 More Summer Party Ideas: