My family is obsessed with fruit. I'm constantly making fruit salads and sugar-free baked apples sweetened with apple juice for dessert. So, I thought it'd be fun to make fruit stamped tea towels.
What's cool about this project is that it will encourage your kids to get excited about fruits and veggies because you can show them different shapes that you can make with them. I thought I'd add a modern touch to the fruit stamps by incorporating geometric shapes into the design as well. 
You can also make these for cute housewarming gifts, or stamp your shapes onto kraft or thick white paper to use as gift wrapping.
Supplies:
Fruit
Craft paint
Plain tea towels (I used flour sack towels)
Paintbrush
Wood block/panels from the craft store
Adhesive craft foam
Scissors
Instructions: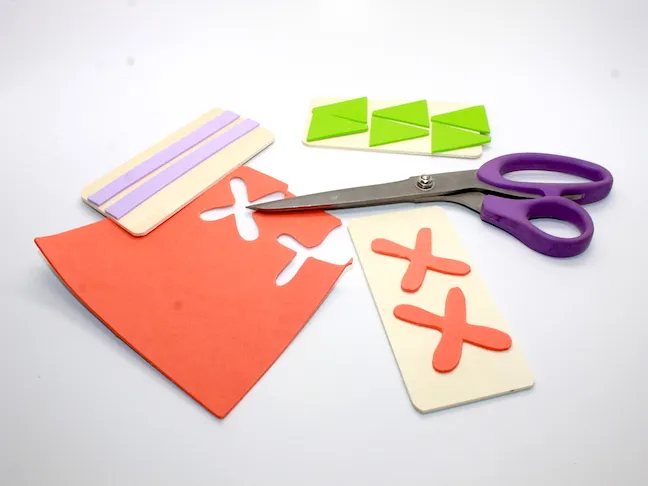 Step 1: Cut your geometric shapes out of the adhesive craft foam and attach it to wooden blocks/panels.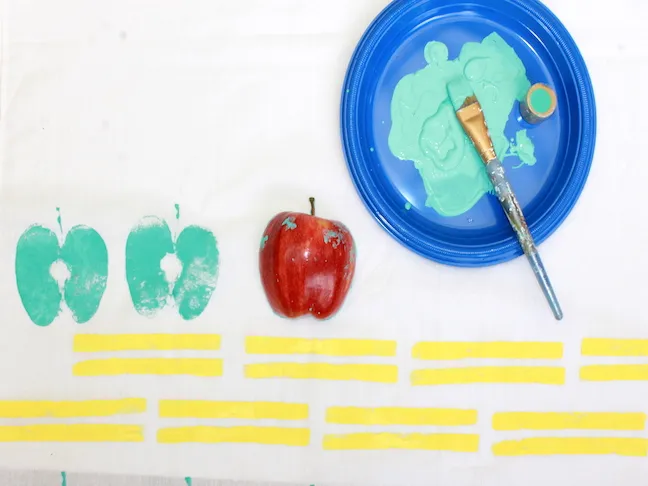 Step 2: Cut your fruit in half. Swipe your paintbrush over it and stamp on the tea towel. Do this over and over with your DIY stamps and fruit until you complete your design. Let dry.
Project complete!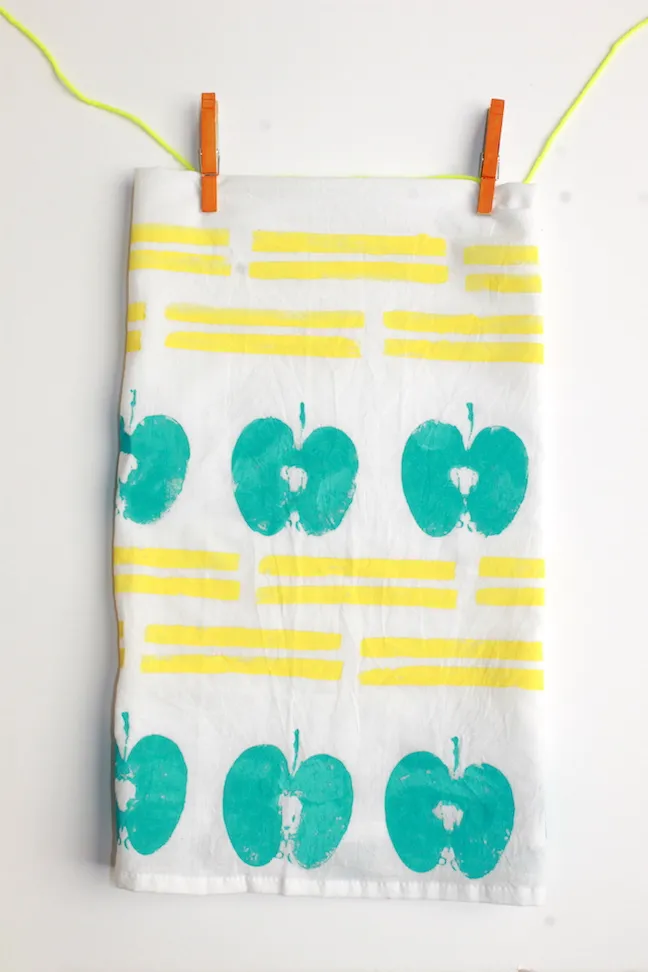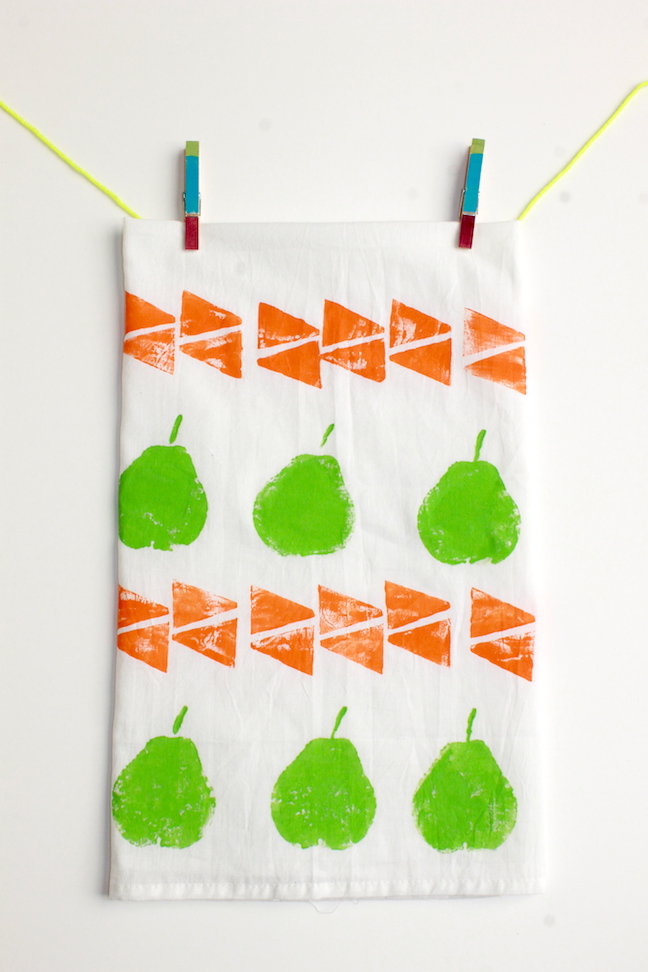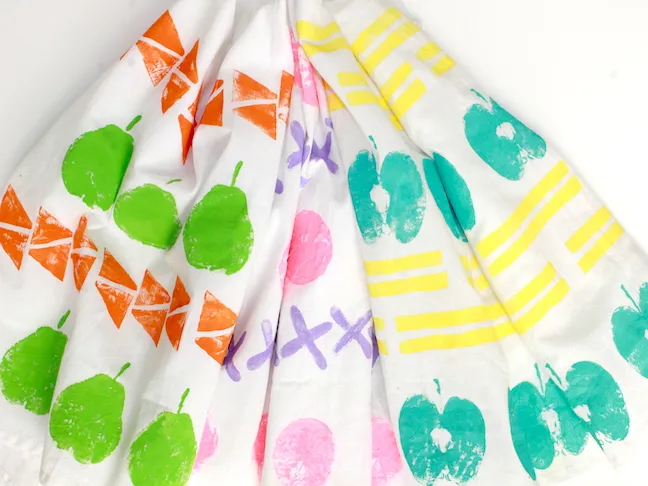 More DIY Tea Towels: