We're spending more time in the backyard nowadays, and my son and I wanted to invite the birds to join the party. This recycled can bird feeder craft was our way of doing it. Not only does it add a pop of color to our backyard, it attract birds (and some squirrels) as well. Plus, many of us have stocked up on pantry staples these days and much of that includes canned goods and this is a great way to put those empty cans to good use.
We hung a few of these for a fun pop of color in a tree in our backyard and they provide an endless source of spring entertainment for us. It sure beats staring at the TV.
Learn how to make a bird feeder out of an old coffee can (or any large can for that matter) in the tutorial below, and check out the slideshow for more fun craft projects made from household items we all typically throw away.
Recycled Can Bird Feeder: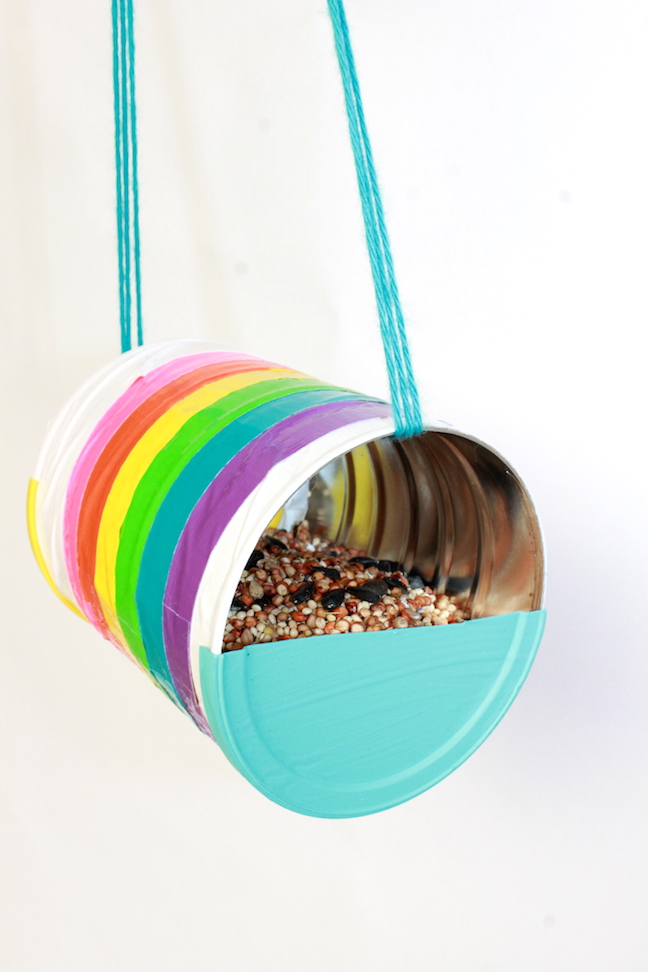 Supplies: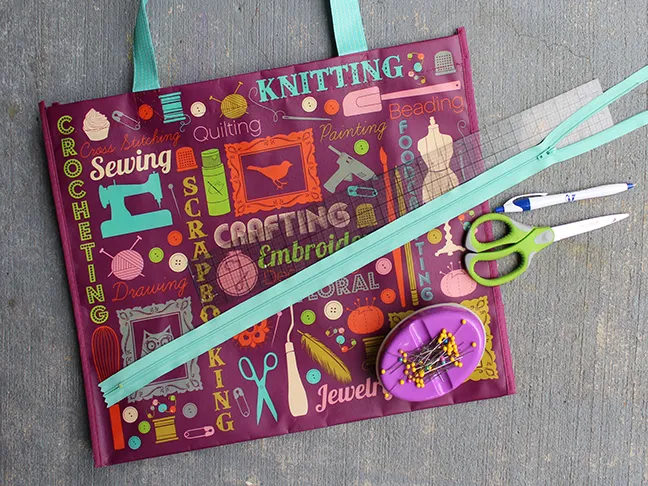 Instructions: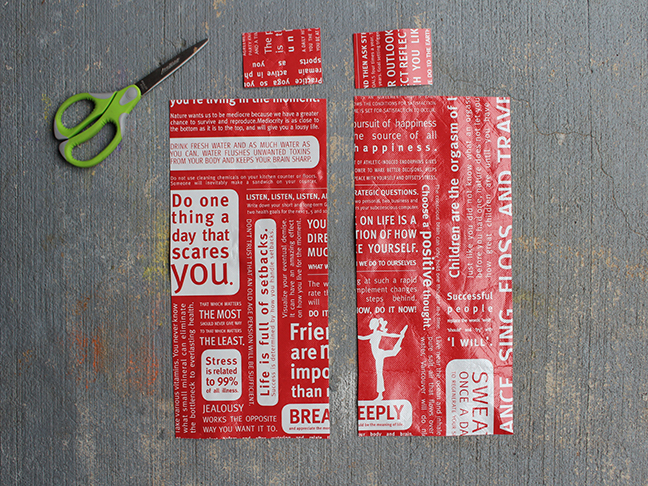 Step 1: Clean and open your coffee can with a can opener.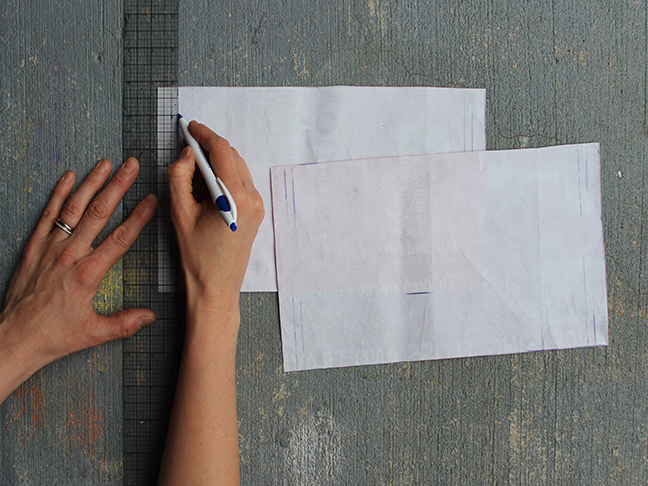 Step 2: Cut the coffee can's plastic lid in half.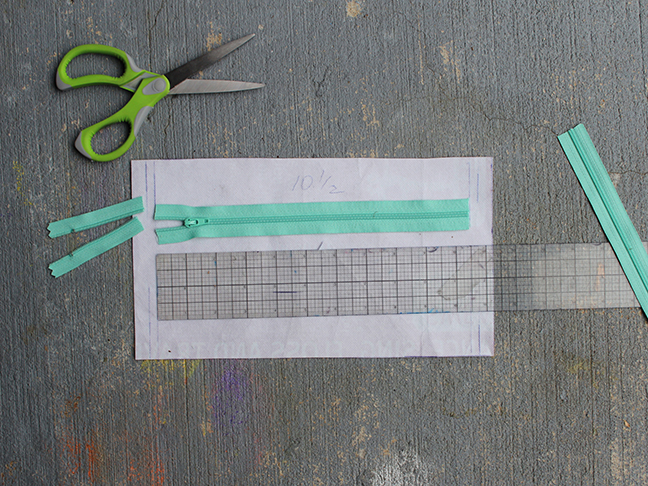 Step 3: Paint your coffee can lid halves. Let dry.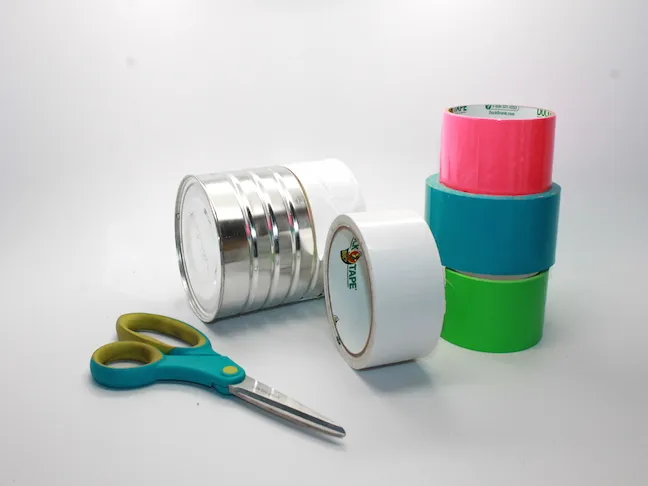 Step 4: Decorate your can with colorful duct tape. Tips: Layer the tape on top of each other to create different widths.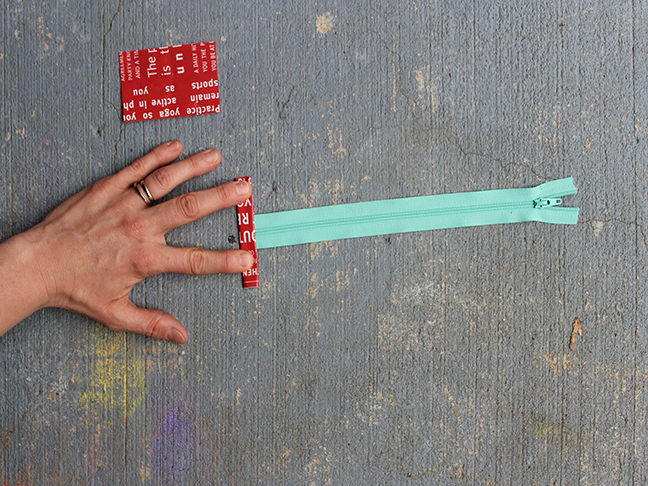 Step 5: Cut yarn or ribbon at your desired length. Thread it through your can. Place the half lid on either side of the can.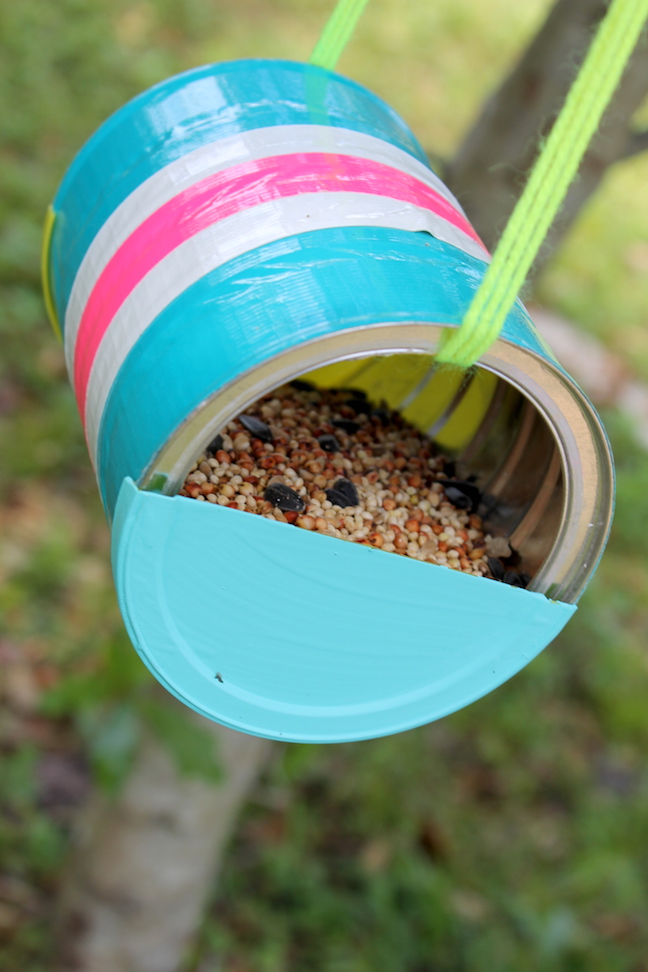 Step 6: Fill your can with birdseed and hang outside.
Project complete!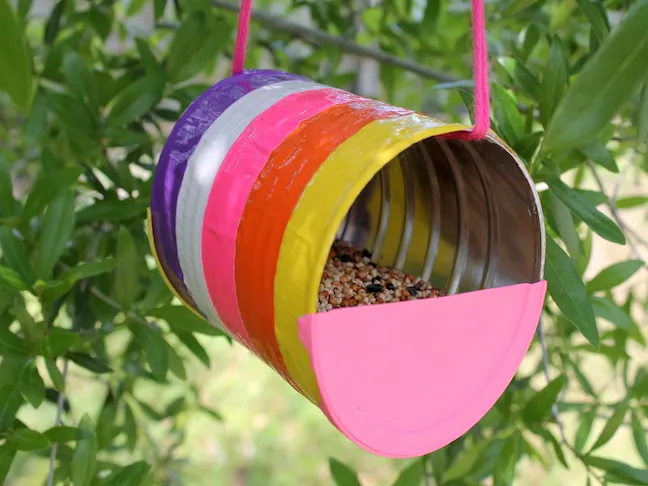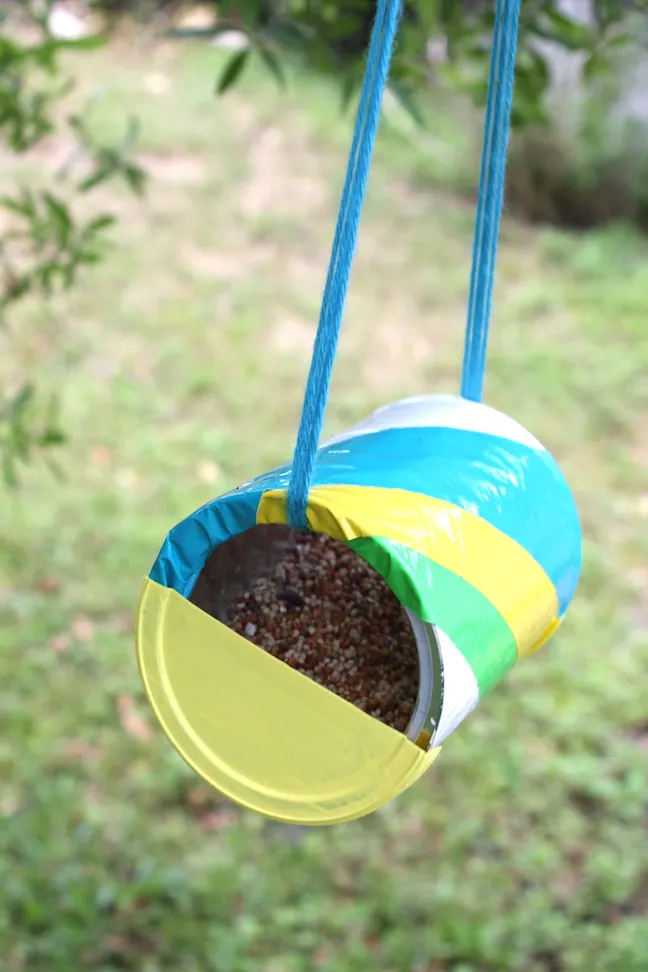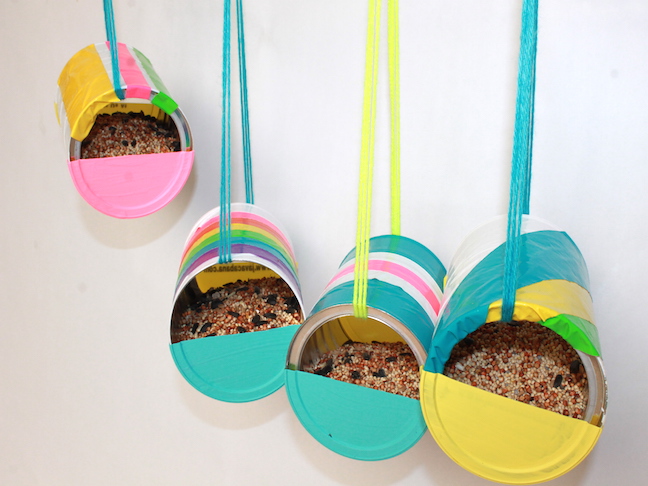 More DIYs for the Backyard:
Recycled & Upcycled DIYs
DIY Cereal Box Cardboard Crowns

Be a king or queen for the day, and feel good about being environmentally friendly royalty because these crowns are made from recycled cereal boxes. Cereal has never looked so royal. 

Photo: Momtastic

DIY Wire Side Table Basket

This DIY wire basket side table was literally a trash-to-treasure project because it's made from a trash can. Who knew flipping a trash can upside down could be so chic? The table is modern with the lines from the trash can, and happy with that pop of yellow. Think twice before tossing out the trash…

Photo: I Spy DIY

DIY Mason Jar Sewing Kit

Upcycle a mason jar into a small, convenient sewing kit. You never know when your little one's favorite shirt will rip.

Photo: Momtastic

DIY Colander Planter

This colander will not be used for pasta in the kitchen anymore. The holes are perfect for a water drainage system for a plant.

Photo: Creative Savings Blog

Upcycled Workout T-Shirt

Add humor to your daily (or monthly) workout with an old T-shirt and funny phrases. It will be a graphic and fun statement next time you get to the gym.

Photo: Momtastic

Upcycled Paint Can Ice Bucket

This ice bucket makeover takes a simple bucket from drab to fab. Paint the walls, then paint the can, and have a nice, cold cocktail. Sounds like a fun makeover weekend to me.

Photo: Hey Let's Make Stuff

DIY Condiment Caddy

You'll be backyard BBQ ready with this DIY condiment caddy. This is a two for the price of one deal---buy the six-pack, make a caddy.

Photo: Momtastic

DIY Light Bulb Vase

DIY light bulb vases...now that's a bright idea. Think twice before throwing out those burnt out light bulbs because they make lovely vases for those freshly picked blooms from the kids.

Photo: The Merry Thought

DIY Belt Strap Shelves

If your belt is old or too tight, whipping up these DIY shelves with belt straps is the way to go.

Photo: At Home in Love

DIY Noodle Car Race Track

My family loves pool noodles in the summer, but now we can use our noodles year round thanks to this genius noodle race car track idea. The race is on. Ready, set, go!

Photo: Ramblings from Utopia

DIY Rake Necklace Hanger

A rake has never been so pretty. When the rake has seen its last day in the yard, or if you have any extra one lying around, it can serve a new purpose inside the house as a DIY necklace hanger.

Photo: Thinking Closet

DIY Teacup Candles

Tea time has a new meaning with these DIY vintage teacup candles. Instead of sipping tea, light a candle. It will still be so proper, and it makes a great gift idea for teachers, friends, and family.

Photo: Hey Gorgeous Events

DIY Shoe Box Makeover

Old shoe boxes get a complete makeover with black and white gift wrap and a button closure. Store all the kids' stuff in these beautiful boxes, and proudly put them on display.

Photo: Skonahem

DIY Fruit Bowl Pendant Light

This DIY wire frame pendant light definitely brightens up a room. The fruit had to find a new home, because this fruit bowl looks too good hanging from the ceiling.

Photo: One-O

Wood Stump Side Table

Justine was not stumped when it came to finding a new home for a tree stump. She transformed a wood stump into a beautiful side table. Next time you go on the hike with the kids, keep your eyes open for a stump. 

Photo: Justine Celina

DIY Glittered Milk Ring Toss

This DIY ring toss game has more bling than my diamond ring, and it's made with materials that are almost always found around the house. Game on.

Photo: Momtastic

DIY Popsicle Stick Wall Art

It's almost time to cool off with popsicles in the hot summer sun. Save those popsicle sticks because, when stacked, they can make amazing geometric wall art.

Photo: Make and Do Crew

Upcycle Old Shirts for Gift Wrap

Before you throw away that old shirt that's too small or out of style, re-think the possibilities of the cotton or polyester fabric. Momtastic has all the details on how you can recycle the old shirt for gift wrap.  

Photo: Momtastic

DIY Leggings Lampshade

Truth be told, as a mom I live in leggings. I wear them all day, every day, which is why this DIY lampshade made from leggings should be no problem if you're a mom living in a legging-loving world like me. 

Photo: Vintage Revivals

DIY Leather Catchall Tray

I always experience a guilty feeling when I throw away a used leather wallet. Now I know why---it was waiting to be made into a DIY leather catchall tray. This is a great Father's Day gift idea.

Photo: Make and Do Crew