I can't believe what was just perfect spring weather mere weeks ago has turned into oppressive heat. All that time I spent figuring out fun activities for my son has quickly shifted into scrambling for indoor activities that don't require too much setup or cause too much of a mess. The thought of cleaning up after paint and art supplies inside the house makes me break out in hives.
One of my go-to indoor activities for my son is balloon ping pong. What stats off as a no-mess craft project for my son then turns into an afternoon of clean fun. Because the balloon travels so slowly it's the perfect activities for toddlers and preschoolers. Here's how to make and play balloon ping pong.
Supplies:
poster board
scissors
washi tape (optional)
big popsicle sticks
pencil
glue
balloon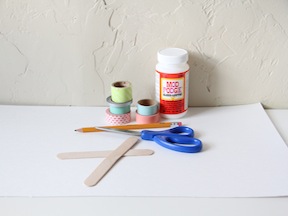 Instructions:
Step 1: Draw out your paddle shapes onto the poster board. I drew one and then traced it for the other so they would match up. You will want to make two paddles (each with two sides), so you'll make four sides total.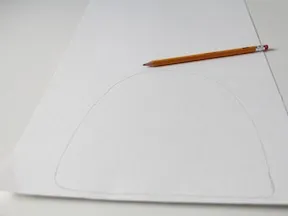 Step 2: Cut out the paddle shapes.

Step 3: Sandwich the popsicle stick in between two sides with a healthy slathering of Mod Podge.  Make sure you cover all the edges really well; you want it as strong as possible.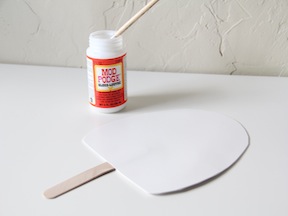 Step 4 (optional): Now, it's time to decorate! This part is totally optional, but so much fun. Let the kids design their own paddles.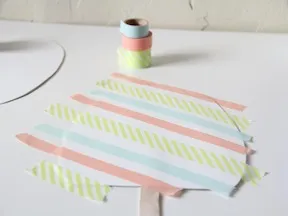 Step 5: Once you are done decorating it's time to play! If you'd like, fashion some kind of net to be really legit. But all you really need are your paddles, a balloon, and a table.