Summer is traditionally the season of day trips, road trips and overnight trips. But this season is different. Many of us aren't traveling us much as we normally do and the only trips we will be taking are to the beach.
A day at the beach was super relaxing before you had kids: You read a book, maybe cracked open a beer. Sometimes you just gazed out into the ocean thinking about life. But these days you need a well-stocked arsenal of beach games and toys for kids to keep them active and entertained. And most importantly, to avoid hearing the dreaded repetition of, "I'm bored."
When looking for beach toys for kids, you need to think beyond a simple bucket and shovel. Think sandcastle-building kits, beach balls, compact sports games for kids of all ages. Because schlepping Elsa's ice palace to the beach to keep your preschoolers happy just isn't an option.
These 7 beach games and toys for kids can turn an average beach day into something epic.
1. Sand Castle Beach Toys by Sand Pal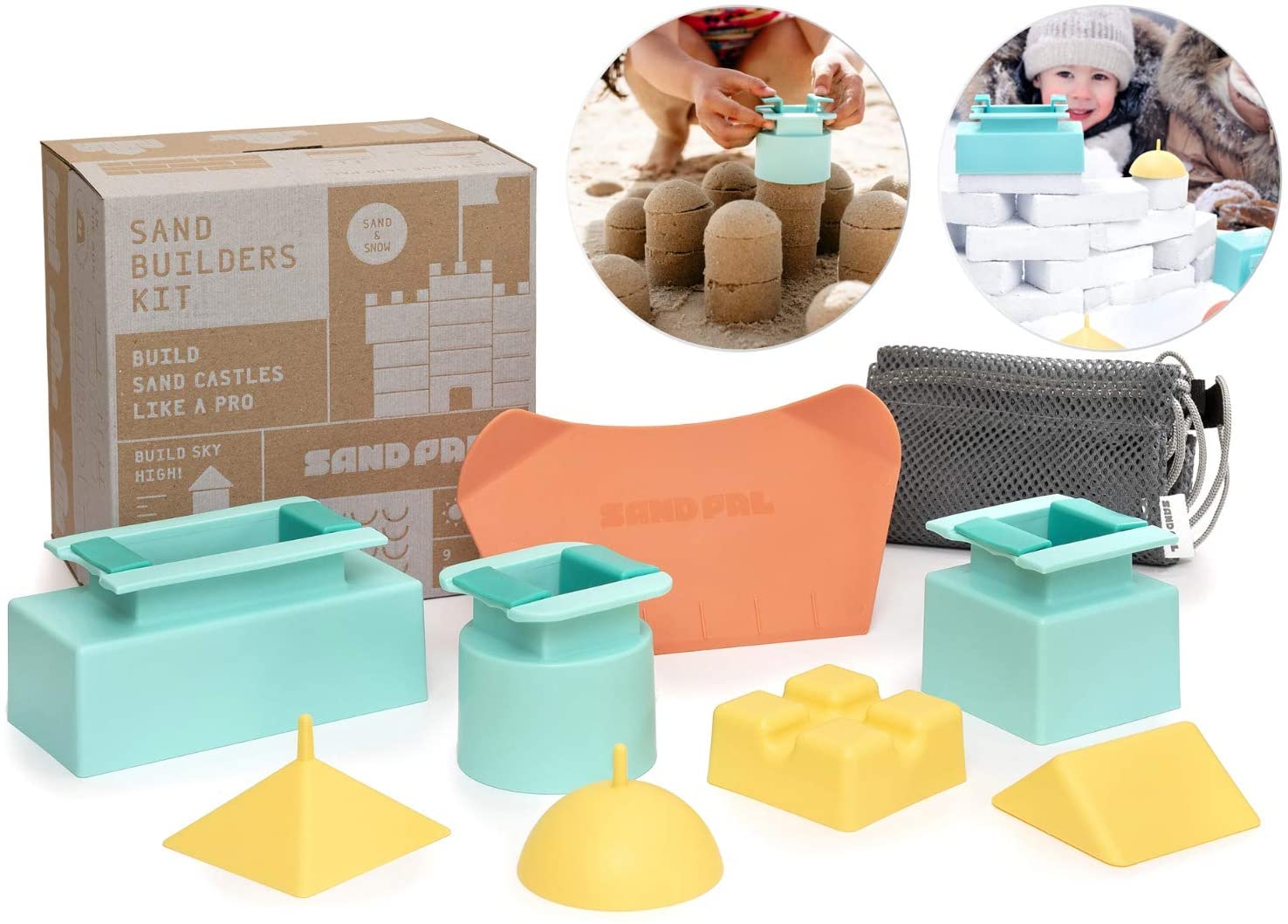 Beach builders 3 and up can use this set of blocks, shovel, and 3-D shapes to build  amazing sand creations – with or without your help. Best part? Everything goes into a mesh bag when you are ready to pack it up, reducing the amount of sand you bring home or into the car.
Buy it from Amazon here!
2. TidalBall Set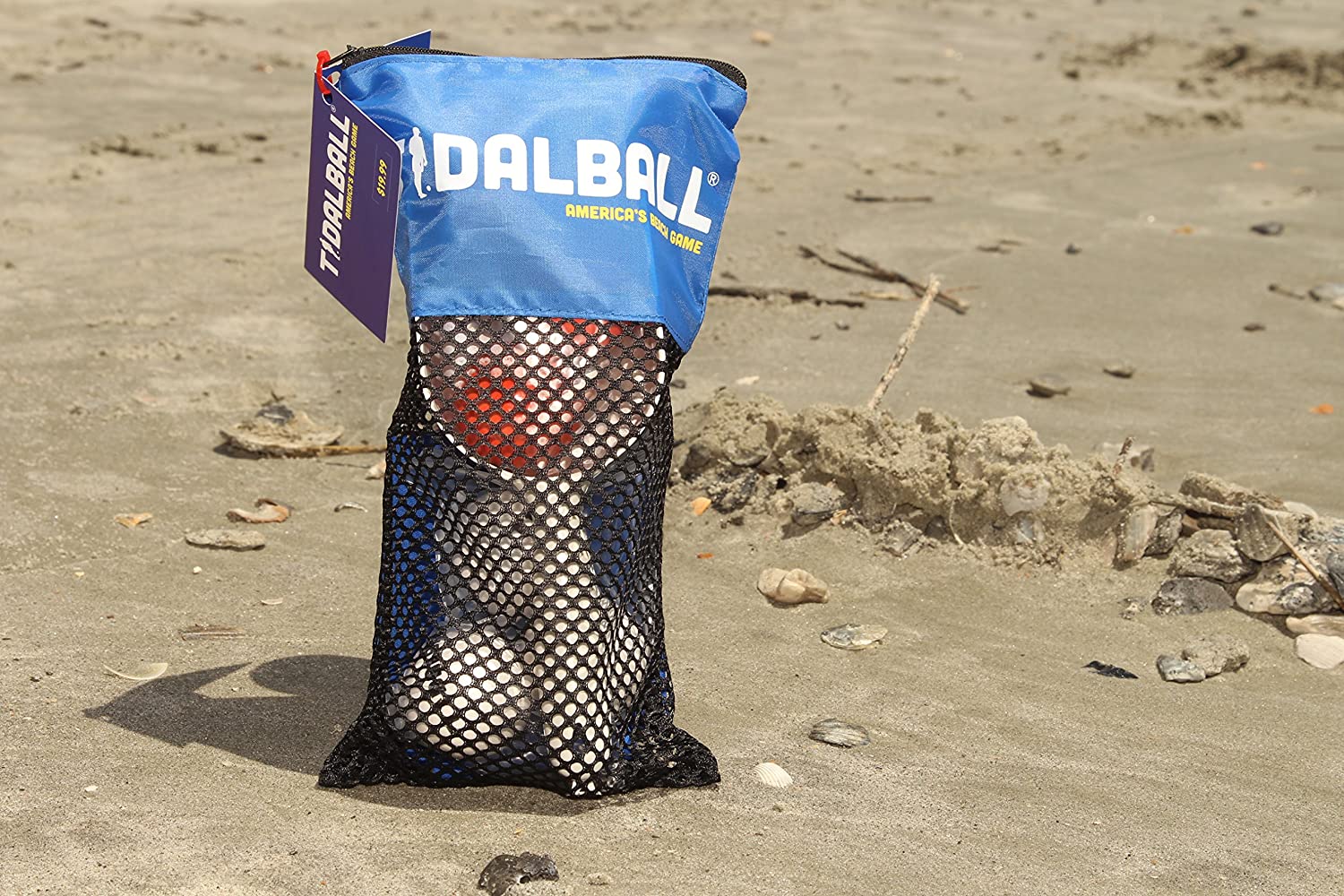 Love cornhole but don't want to drag your set to the beach? TidalBall may be right for you. Here's how it works: there are three balls for each team, and you throw them with the goal of having them fall in a hole in the sand or pit dig behind it. TidalBall even includes a small shovel for you to dig the holes in the sand. Cool, right?
But it from Amazon here!
3. BucketBall – Beach Edition Starter Pack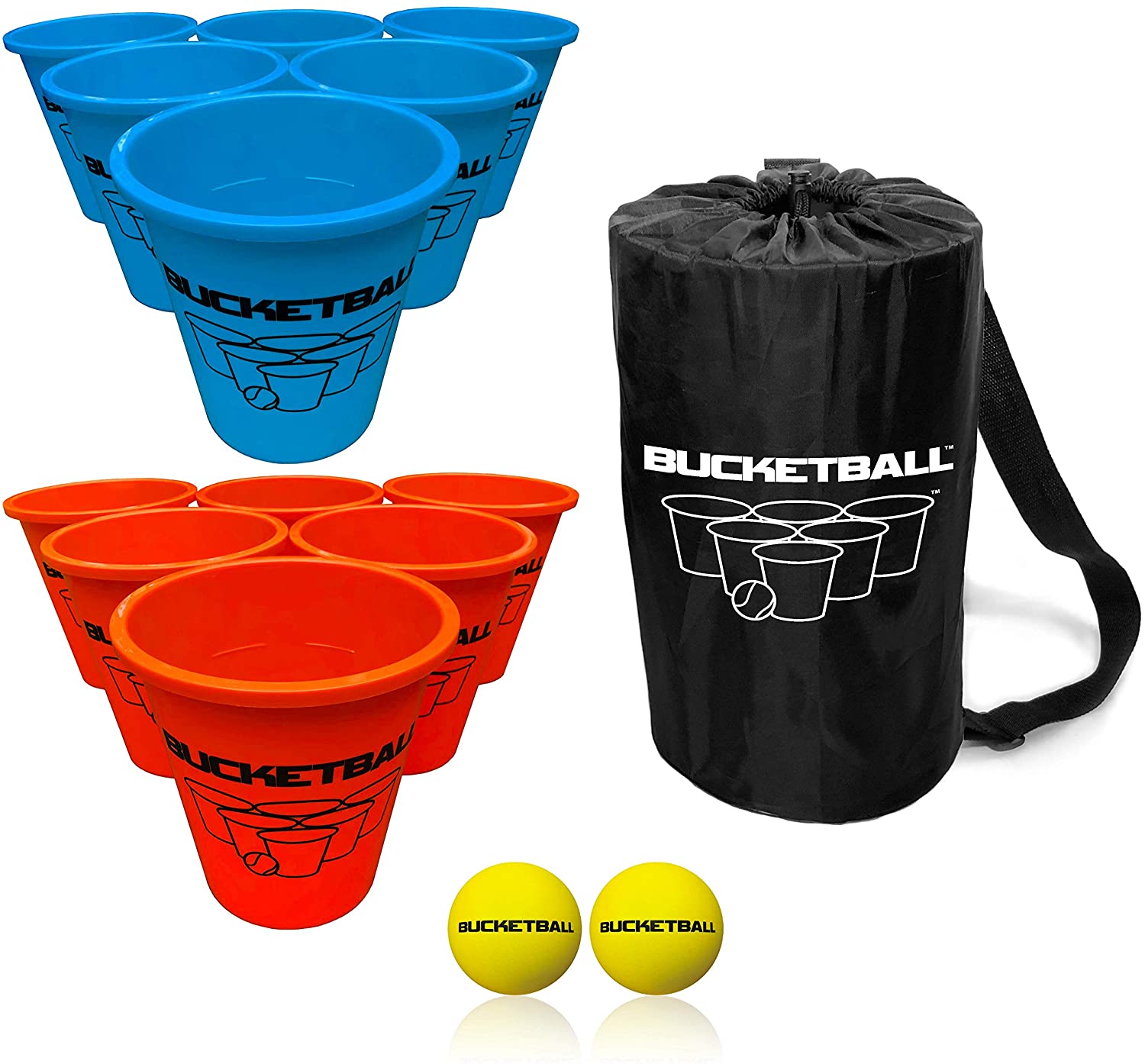 The big sell with this beach friend game is that the balls are extra bouncy, they are waterproof and they float on water. Bucketball is played like beer pong but on a larger scale and is family friendly – so no alcohol required. Enjoy reliving your college days on the beach, without the awful hangovers…and with your kids.
Buy it from Amazon here!
4. Star Wars Death Star Light-Up Beach Ball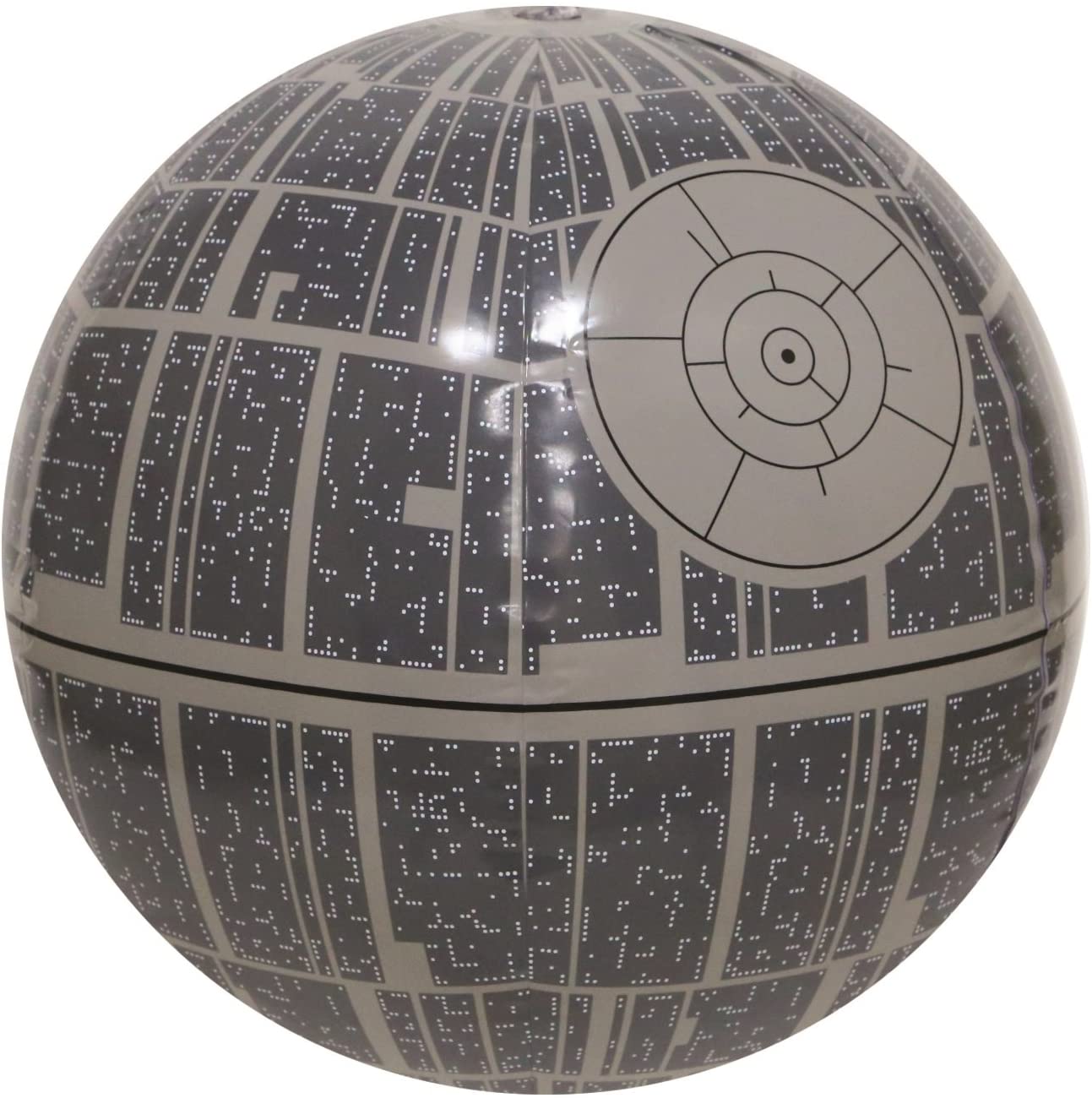 This giant Star Wars themed beach ball lights up each and every time your kids whack it. The LED lights allow the beach fun to continue into the night. Batteries included so the madness can begin immediately.
Buy it from Amazon here!
5. Jazzminton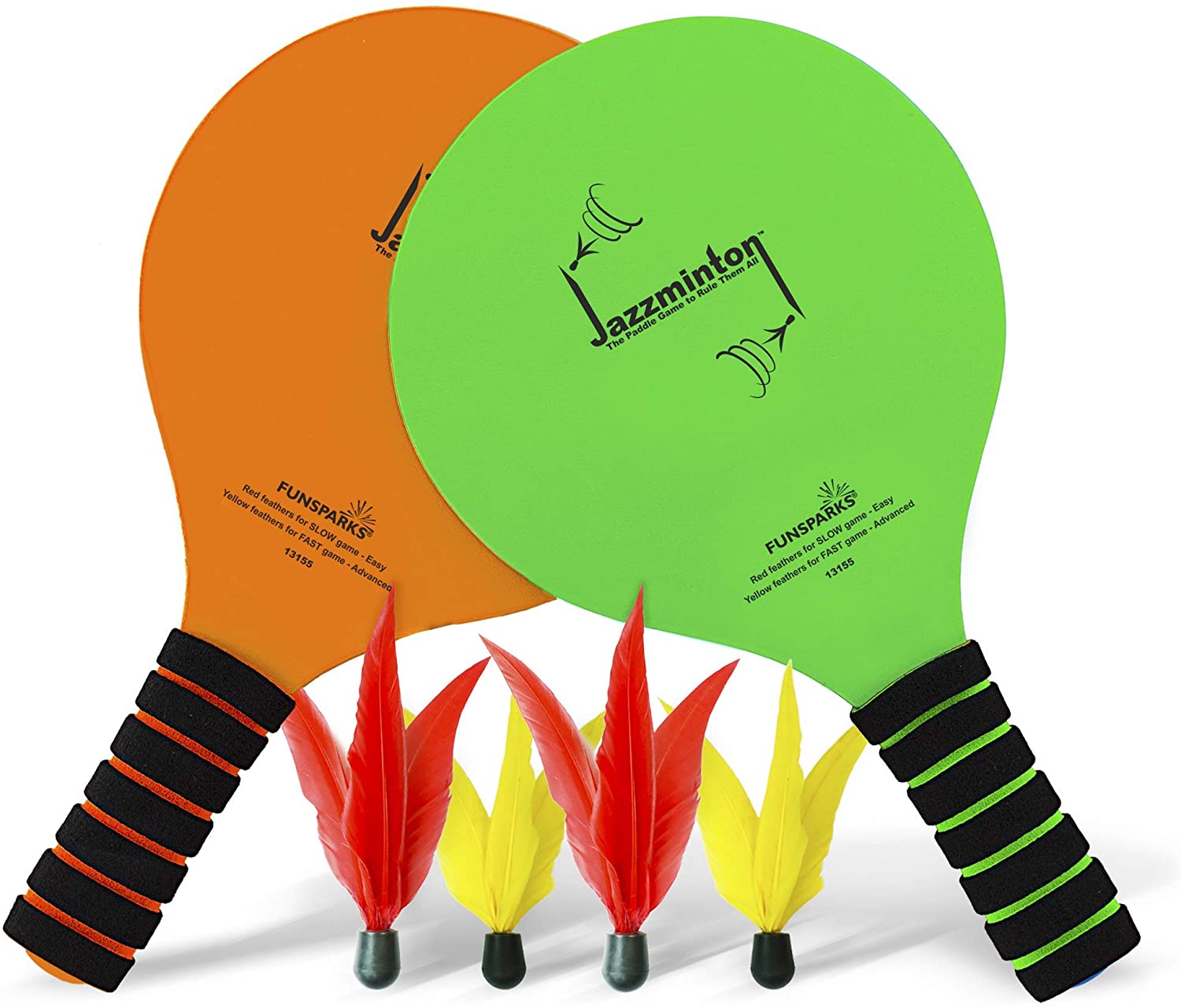 Badminton without the net. Sort of. It's actually is a cross between badminton, ping pong, tennis, and paddle ball. It can be played by all ages and by all skill levels.
Buy it from Amazon here!
6. Large Octopus Kites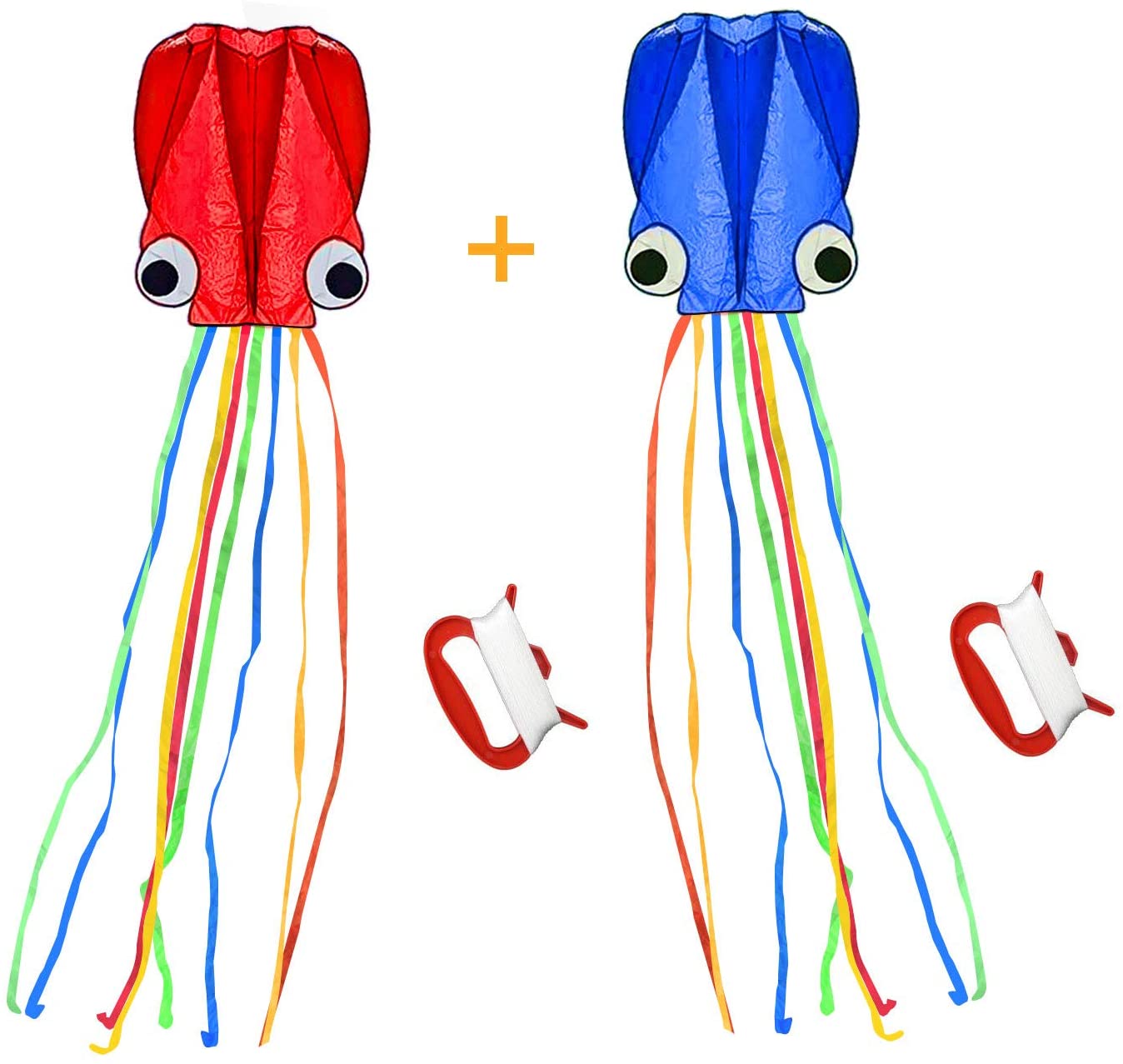 Need to burn off a little energy on the beach? Run up and down the shore with these adorable octopus kites. They come as a set and each kite comes with a carrying case, as well as 200 feet of line that allow you to launch the ocean critters high into the air.
Buy it from Amazon here!
7. Melissa & Doug Seaside Sidekicks Sand Baking Kit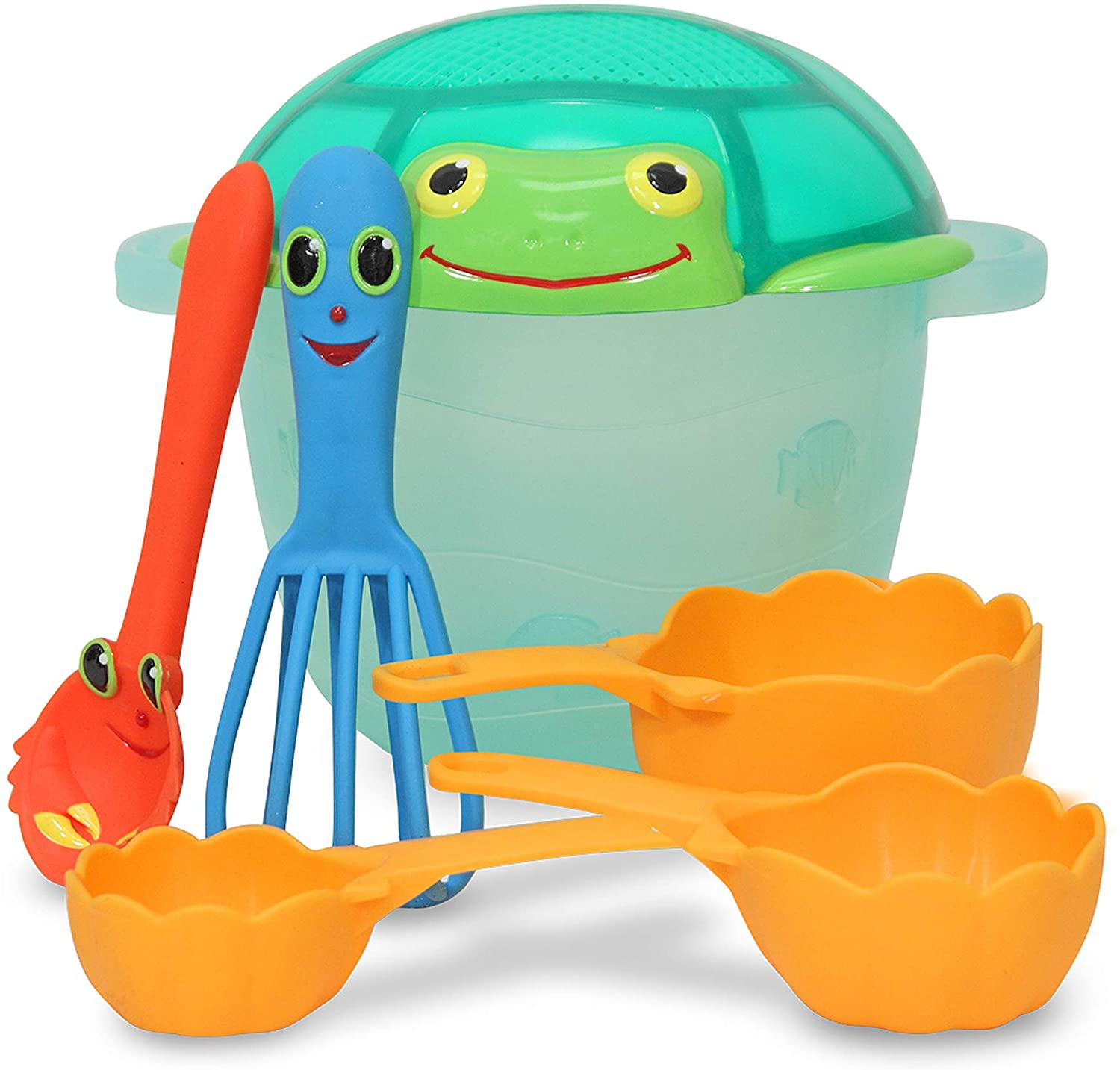 This set has everything your kid needs — mixing bowls, whisks, spoons and measuring cups– to make sandy treats. There's not shortage of delicacies your tots can create with a little imagination and this set.
Buy it from Amazon here!
More Boredom Busting Summer Activities For Kids