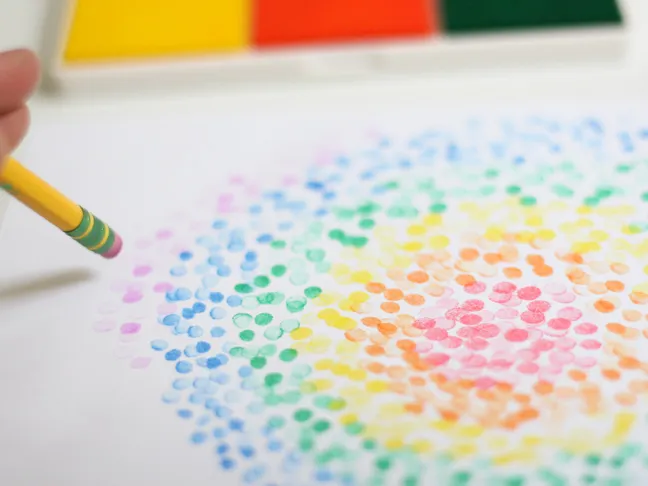 I'm always on the hunt for a quick after school activity for my kids. My son gets a little bored with coloring with markers and crayons sometimes, so every so often I whip out the pencils for this quick and easy art project. You most likely have everything you need for this project around the house, and this even works in coloring books, too. Come to think of it, it's a great intro to Pointillism (who knows, your kiddo could be the next Seurat!).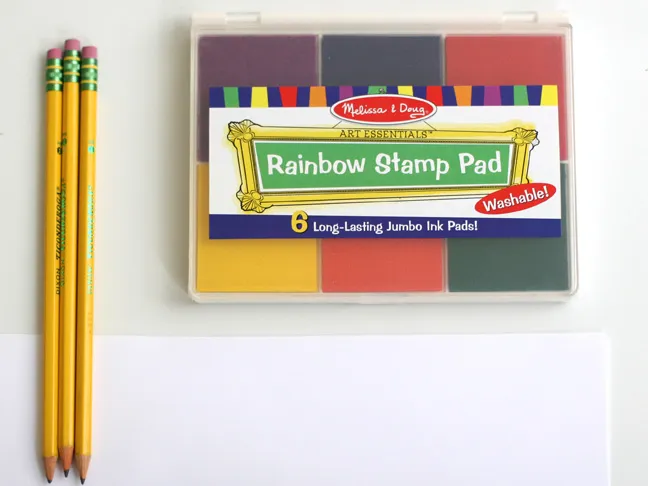 Supplies:
A couple pencils (with erasers!)
A stamp kit, we love the washable kinds of course
Paper or coloring book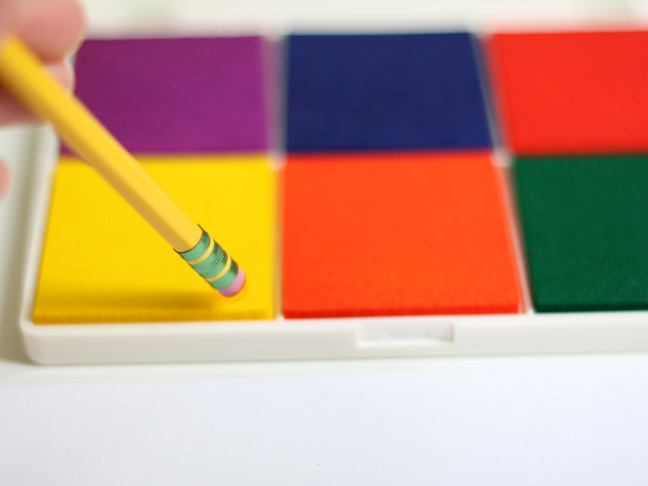 Place the eraser end of the pencil into the ink, just as you would a stamp and press firmly on the paper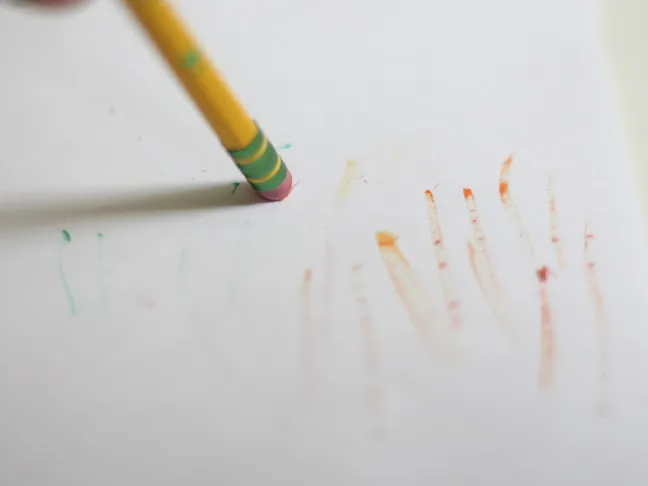 If you're using a stamp pad with more than one color like we are, you might need to have a separate piece of paper to erase between colors. Simply rub the eraser as if you were erasing something on the paper and the ink should come off very quickly so you can move onto the next color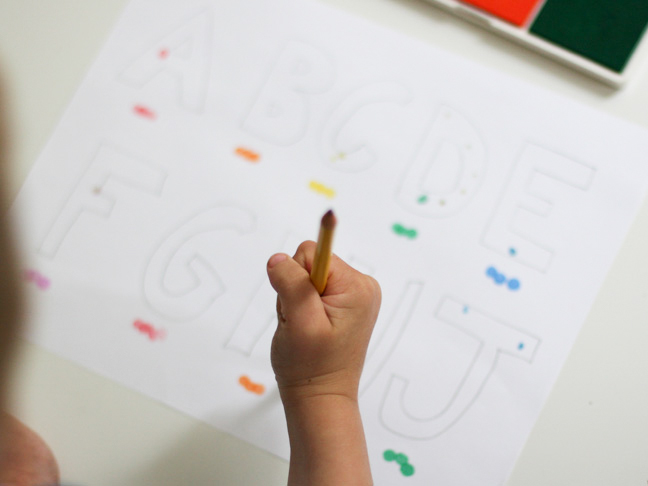 I made an alphabet chart for Henry where he could fill in different colors, but you can also just make any design you choose!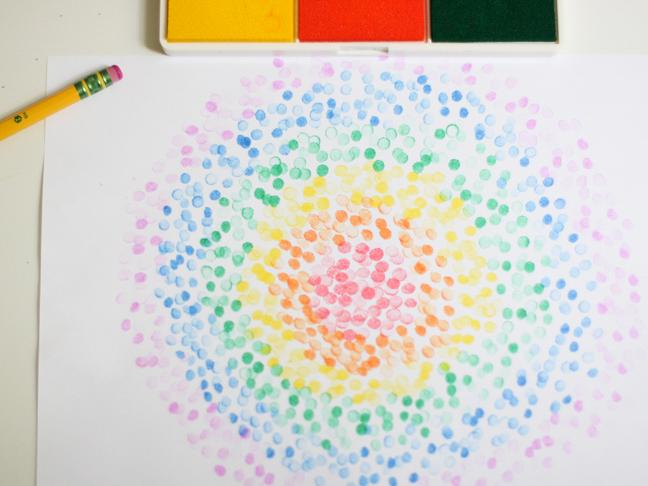 Save
Save