Have you tried LEGO Life? It's a fun, social and safe app for kids that allows them to explore their LEGO building creativity, learn new LEGO skills and be inspired by the whole world of LEGO.
Built by LEGO, the app is aimed at kids from 9-12 and is designed to ignite their creative fires. Kids who love LEGO will adore this opportunity to connect with their favourite bricks on a whole new level.
But is it really safe?
LEGO is delivering on their Digital Child Safety promise and is committed to providing a safe online environment for kids to get creative.
LEGO has put in place strict protocols for using the app with any photo sharing that might reveal the location or even photos of the kids themselves are not permitted through their screening. Kids are represented only as avatars in the app and also have names that are generated by the app, with many to choose from.
The regular videos on the platform showcase new ways to get creative with LEGO, a much better solution to allowing the kids to watch YouTube videos, as these are all hand-selected by the LEGO team and delivered dependent on kids interests.
What can kids do on the app?
Kids are able to see other creators photos, like them and also ask the LEGO designers questions. The whole experience allows them to become more creative in their LEGO building and be empowered to go beyond the box.
They can also add their own photos, and join groups based on their LEGO interests, that helps to tailor their in-app experience and the content that is delivered to them. As fresh and new content is constantly added, kids are challenged to try new things with building and to build on each other's creativity.
LEGOTV series are also offered in the app, giving the kids a safe way to watch their favourite shows based on their LEGO interests. Also, lots of inspiring videos come from LEGO that allow kids to see where creativity and inventiveness can take them after LEGO.
With no personal messaging, all comments being publicly visible, and no personal information being shared, kids are able to have fun on the platform in a social way.
Kids are constantly reminded of their duty to uphold the safety pledge that they have signed by the avatar Captain Safety who reminds the kids of the rules of the space and the best way to stay safe whilst using the app.
With more and more inside time at the moment, it's good to know that the kids can have fun social interactions with like-minded kids through an app like LEGO Life.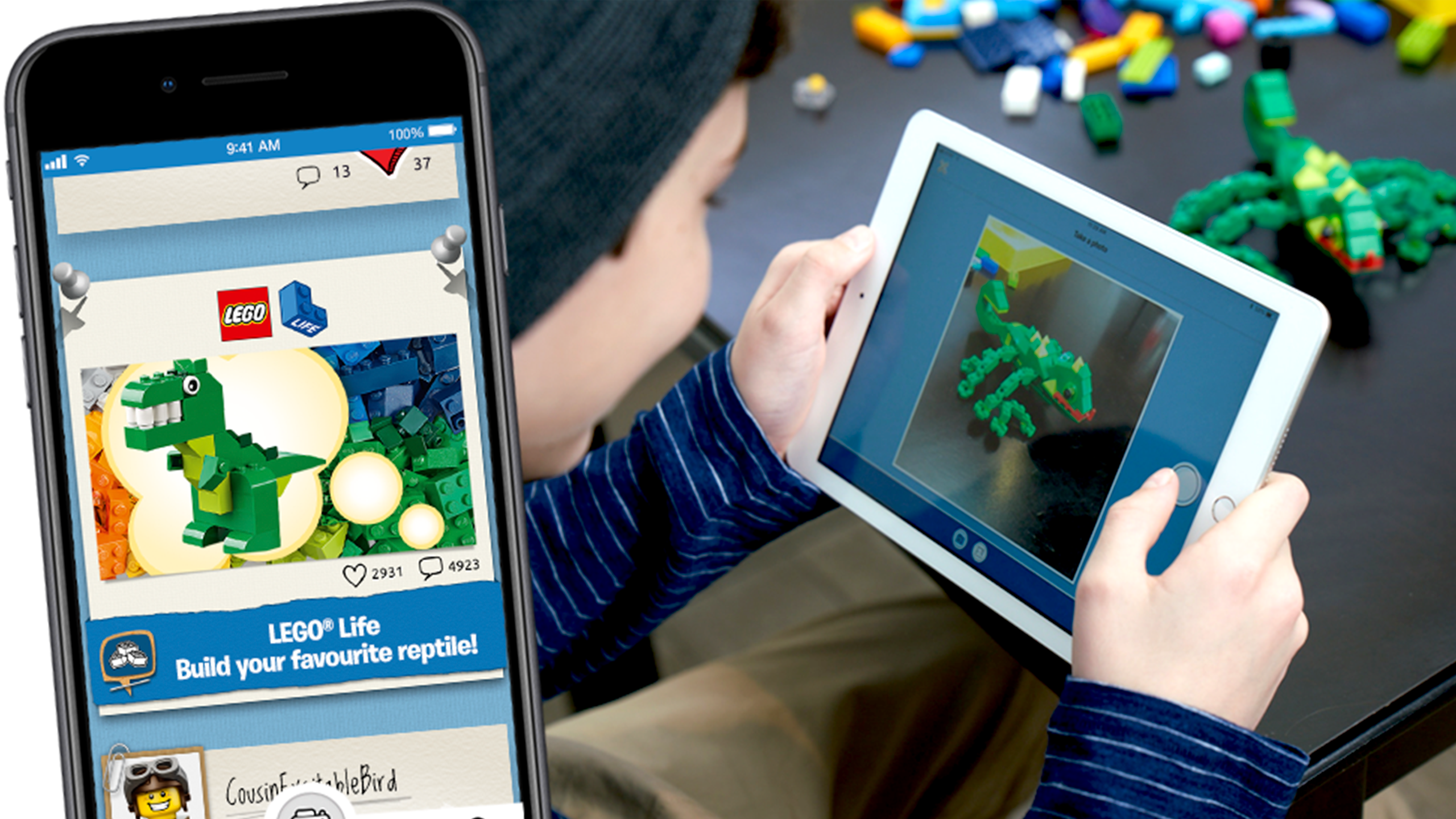 How do you get started?
You will need a parent account on LEGO and need to link that to the child account you will create when you download the app. Talk your child through the digital pledge that they sign, so they completely understand what it is about and talk to them about digital safety.
Then let the fun begin! Start by photographing some of the LEGO creations you have around the house, then like and comment on the creations of others, maybe even make some that are inspired by them. Watch some videos and find more ways to make your LEGO experience fun and creative and enjoy earning in-app badges as you do!
What are you waiting for? Download the app here to start having creative fun! Head here for more info.