Ahoy, adventurous families! Are you considering swapping your landsman status for a nautical escapade? Cruising offers a unique vacation experience that combines relaxation, exploration, and endless activities—all in one floating paradise. But if you're new to cruising with kids, you might be wondering how to keep the little pirates entertained while also enjoying some adult time. Fret not, mateys! We've gathered some top cruising tips to make your family voyage smooth sailing.
1. Choose the Right Ship
When it comes to cruising tips for families, it's crucial to note that not all cruise ships offer the same level of family-friendly features. While some vessels boast amazing kids' clubs, water parks, and zip lines, others are tailored more for an adult audience. Doing your research is essential. Seek out ships that provide a diverse array of activities suitable for all ages.
2. Cabin Choices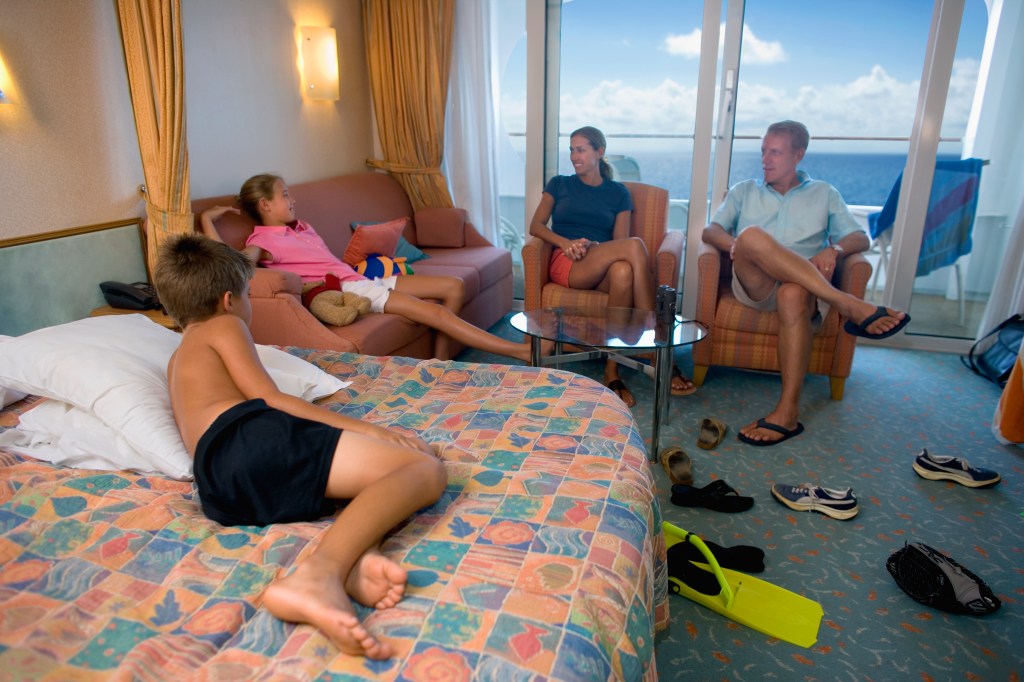 Selecting the right cabin is one of the essential cruising tips when traveling with kids. Family suites or connecting rooms are great for those with more family members. For budget-conscious travelers, interior cabins are wallet-friendly but lack windows, which may not be suitable for youngsters who are claustrophobic.
3. Mealtime Magic
One of our essential cruising tips focuses on the diverse dining experiences you can enjoy while at sea. Cruise ships offer an array of options, from lavish buffets to gourmet meals, catering to the tastes of even the fussiest eaters. To make mealtime more manageable with little ones, many cruise lines provide kids' menus and flexible dining schedules, a real game-changer for families dealing with unpredictable young appetites.
4. Plan Shore Excursions Wisely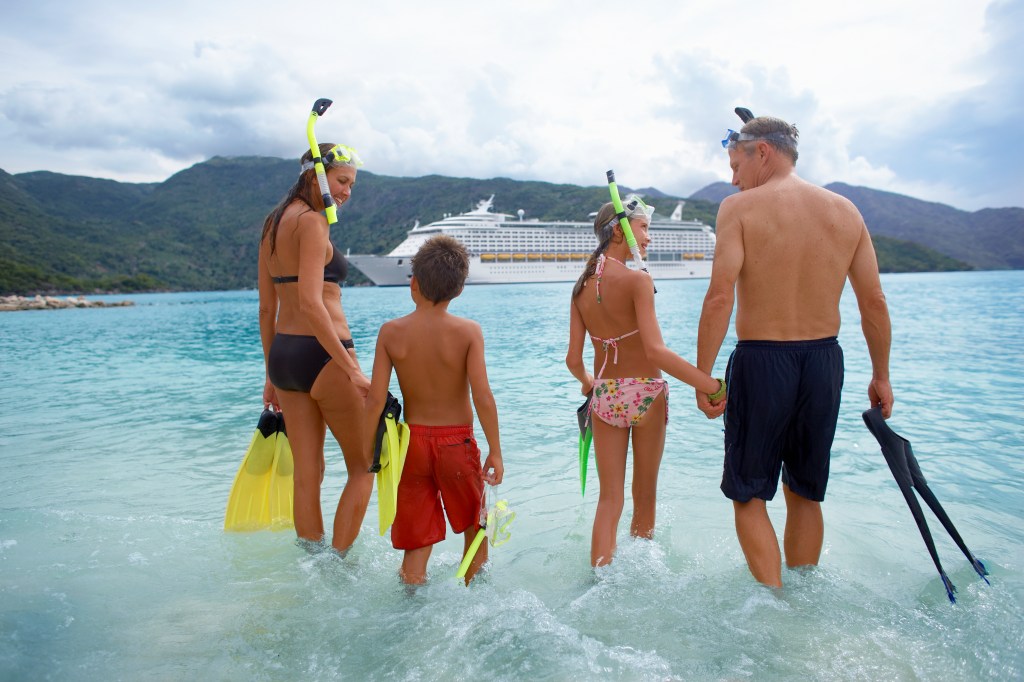 Shore excursions offer a fantastic opportunity to explore new places, but they can be exhausting for younger kids. When selecting excursions, consider the duration and level of physical activity involved. Some cruise lines offer family-friendly options, like beach days or visits to aquariums, which can be more manageable and enjoyable for everyone.
5. Keep 'Em Entertained
One of our top cruising tips is to take advantage of the onboard entertainment. Most ships offer a variety of shows, movies, and activities specifically designed for children. Whether it's a magic show, a treasure hunt, or a kids' disco, there's usually something happening to keep the young ones engaged.
6. Safety First
When it comes to cruising tips for safety, it's generally a secure environment on board, but taking extra precautions is crucial. Educate your children on fundamental safety guidelines, such as avoiding running near the pool and the importance of adult supervision. Numerous cruise lines enhance safety by providing kids with wristbands that display your cabin number and emergency contacts.
7. Adult Time
Truth be told, even the most devoted parents need some downtime. Utilizing the babysitting services or kids' clubs that are commonly available on most cruise ships is one of our key cruising tips. By leaving your children in safe hands for a few hours, you can indulge in adult-only experiences, such as a romantic meal or a rejuvenating spa session.
8. Capture the Memories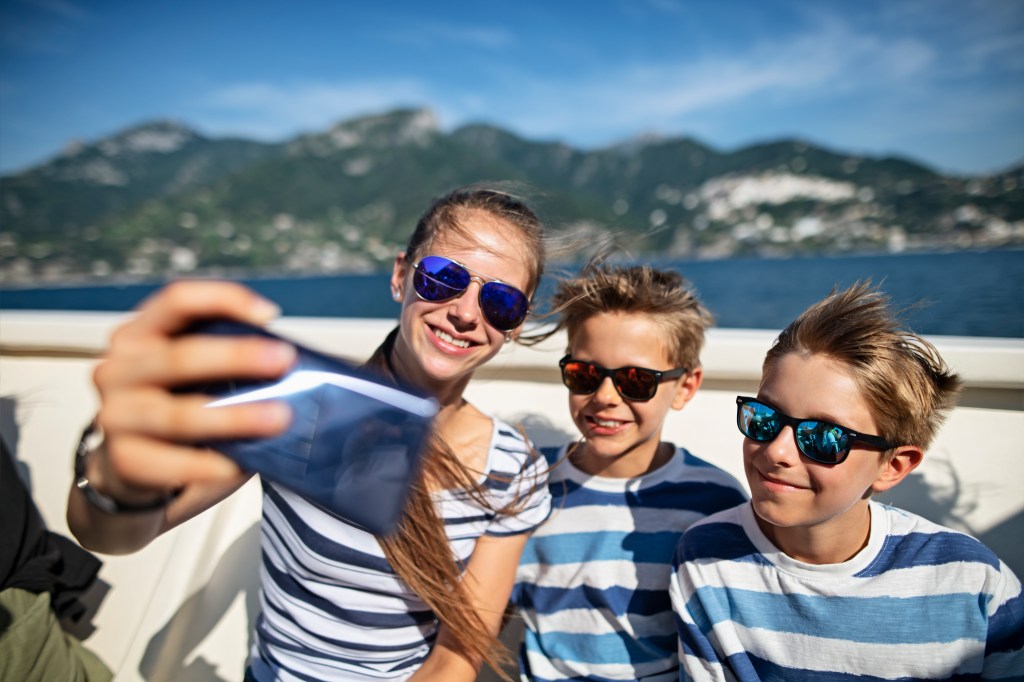 Don't forget to document your family cruise adventure. Whether it's photos of the kids meeting the ship's captain or videos of your shore excursions, capturing these memories will provide a lasting keepsake of your trip.
9. The Final Countdown: Disembarkation
Disembarkation day can be hectic, especially with kids in tow. One of our crucial cruising tips is to prepare the night before. Pack your bags, settle any onboard accounts, and make sure you know the time and location for disembarkation. The smoother the exit, the better your final memories will be.
So there you have it—your ultimate guide to cruising with kids. With a little preparation and these handy cruising tips, your family is sure to have an unforgettable journey on the high seas. Anchors aweigh!
Also check out the 6 Vital Travel Safety Tips To Keep Your Kids Safe and Secure.