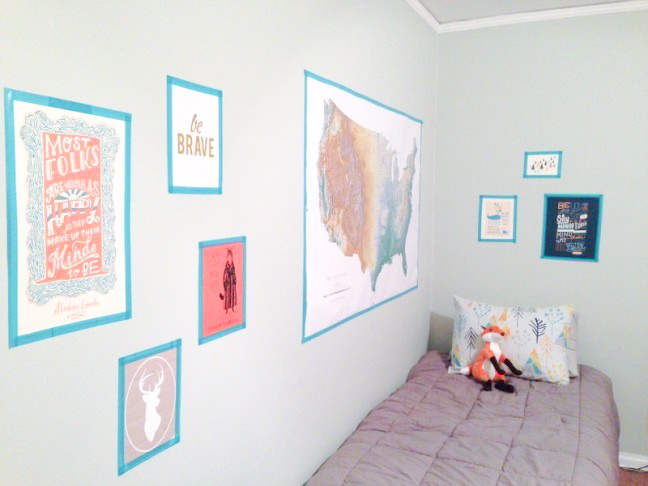 We often spend time picking out creative ideas and cute decor for our kiddos' rooms, but how much time do you spend thinking about kid friendly room design? Just a few adjustments can make your little's room more fun and safe (which means maybe they'll want to spend more unsupervised time playing in there!).
1. Put things within their reach. Want them to play, read, and explore safely on their own? Put toys, books, and other playthings within their reach. The lower the better. You can see how I did that for my sons' shared bedroom for more ideas.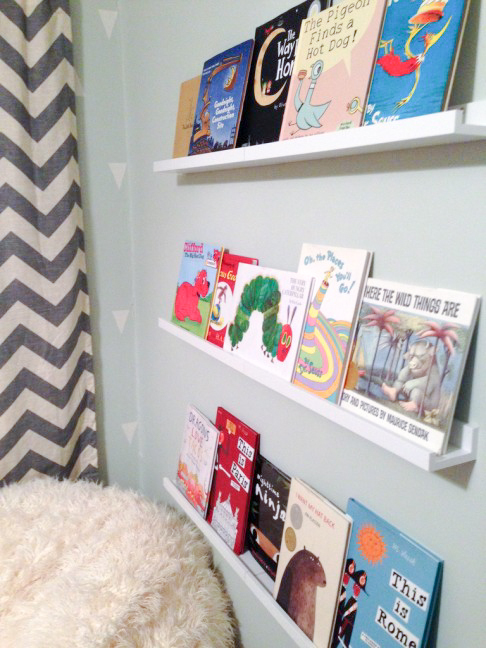 2. Consider replacing heavy frames on walls with washi tape. If you live in an earthquake zone or have a kid that tends to throw things, removing breakable glass and heavy frames from walls that could fall on them is a good idea. Consider this washi tape idea instead.
3. Secure heavy furniture. If your kiddo tends to climb, secure any tippable furniture securely to a wall, or replace it with more kid-friendly furniture.
4. Hide the wires. Make sure any wires and electrical cords are hidden and empty electric outlets are covered.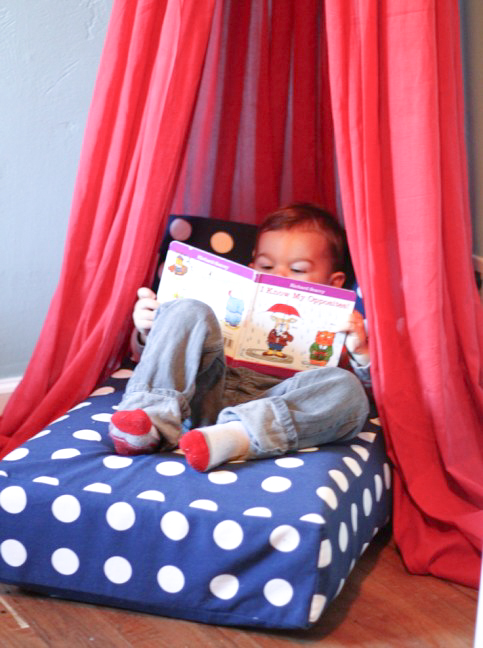 5. Create a reading space. Encourage a love of reading by giving them a good reading space (other than their bed, if possible, since they often don't want to be in their beds at a young age). Display their books where they can see and reach them and put a bean bag, pillow, or chair nearby.
Photo credits: top two from Oh Lovely Day / bottom from Small + Friendly
More Ideas for Kids' Rooms: