The kids are going stir crazy and you can't seem to muster the energy to suit 'em up for a trip outside.  What's an overwhelmed parent to do?  Break out the beach balls!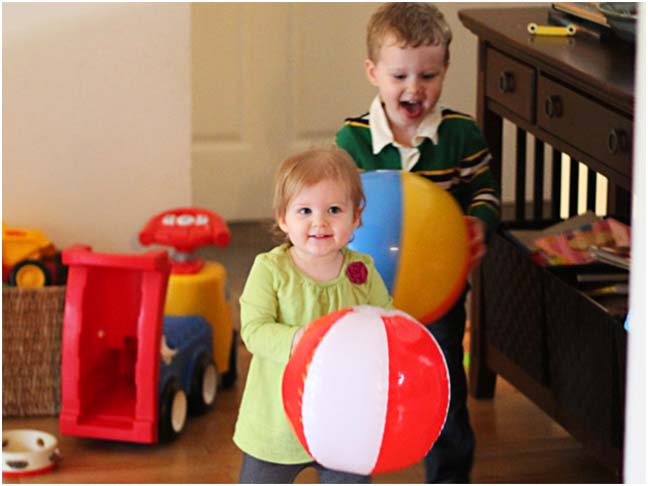 At our house we have no less than three beach balls inflated at all times just for situations like this one.  Cheap, easy to store, and appealing to all ages – they're close to the perfect toy.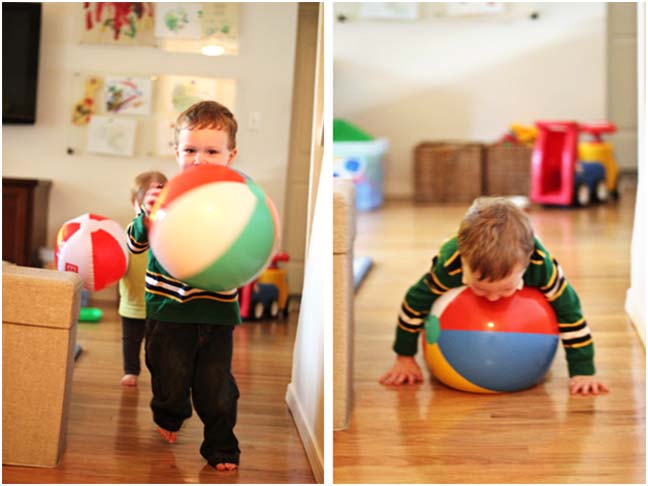 Best of all, they allow the kids to get active without putting your collectibles in too much danger.  We like to kick, throw, chase, and even squish these inflatable wonders until all of our wiggles are gone.  So the next time rain or snow has you stuck inside, take a cue from our family and turn to this summertime classic for some wintertime fun.