We have an open living room that's perfect for entertaining large groups, and now that the Super Bowl is almost here, we're planning our game day snacks like it's our job. For a party crowd, I love making seven layer dip with a big ol' dollop of guac in the center. And I'm sharing the how-to for totally cute (and flavor-packed!) mini seven layer dips that are perfect for a casual party. Everyone can grab their own, so no one has to hover over the snack table to get their dip on. Brilliant.
Before you can make the miniature dips, you have to make the guacamole. Buy it if you're looking for a shortcut—nobody will judge you. But homemade tastes so much better and can be made in five minutes, and that includes ingredient-chopping time!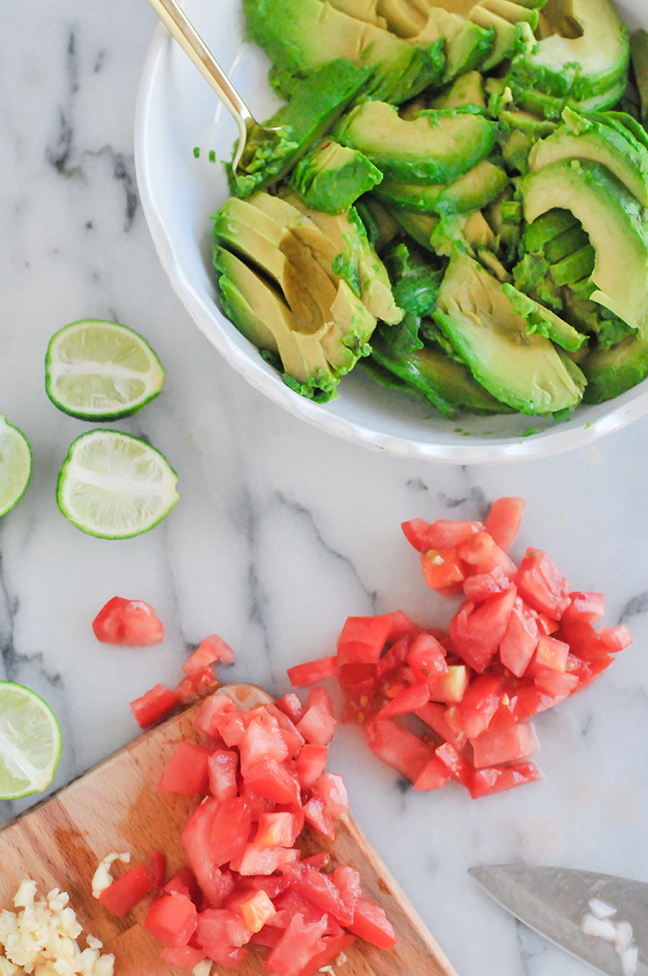 Homemade Guacamole 
(makes 3 cups) \\ Prep time: 5 minutes
Ingredients:
ripe avocados, pitted and sliced: 3
white onion, small: 1
garlic clove, minced: 1
red tomato, diced: 1
small limes, juiced: 3
salt & pepper: to taste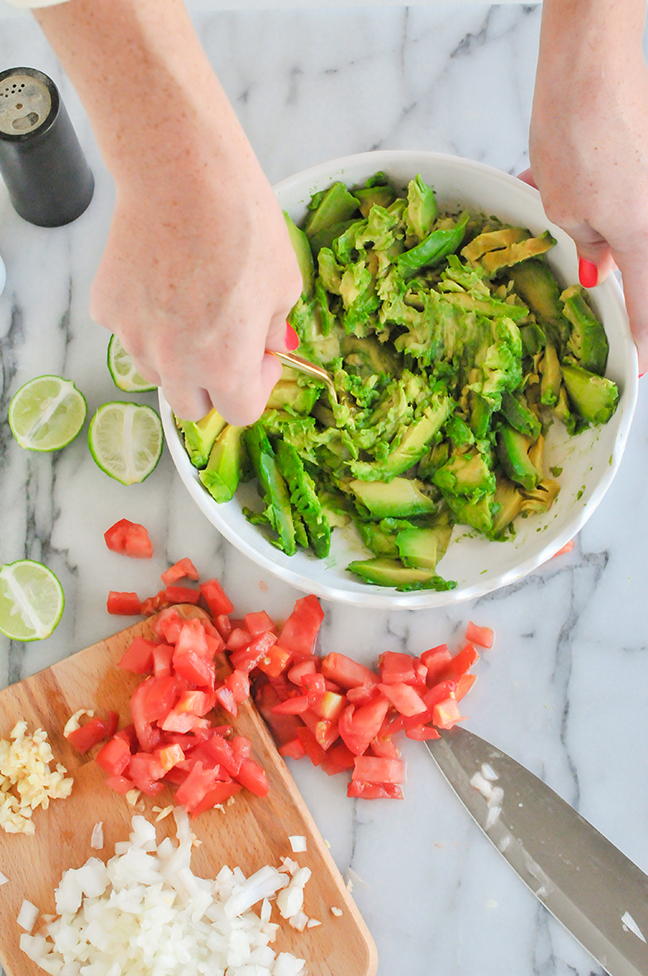 Directions:
Step 1: In a large serving bowl, mash the avocados until soft and resembling a dip. I like to leave a few small chunks instead of mashing it up completely.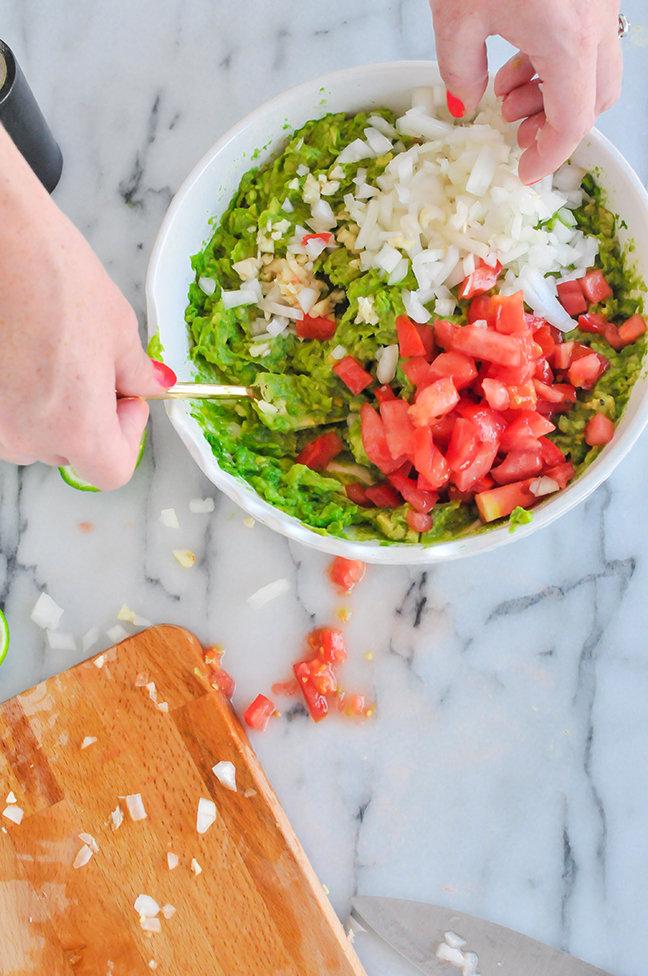 Step 2: Add the onion, garlic, tomato, and lime juice and mix well. Add the salt and pepper to taste.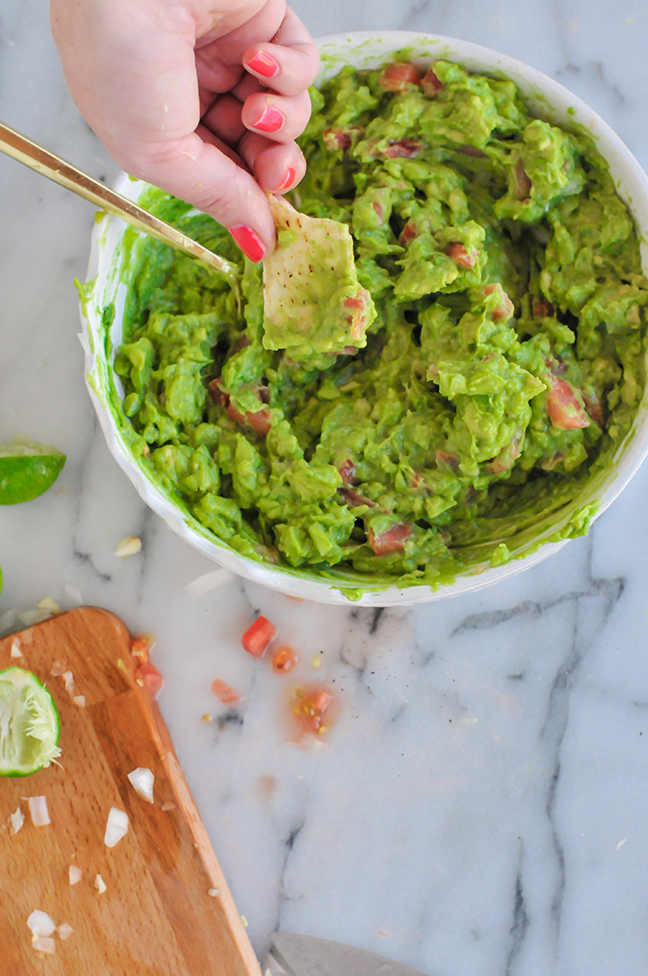 Add a few other ingredients to make miniature seven-layer dips.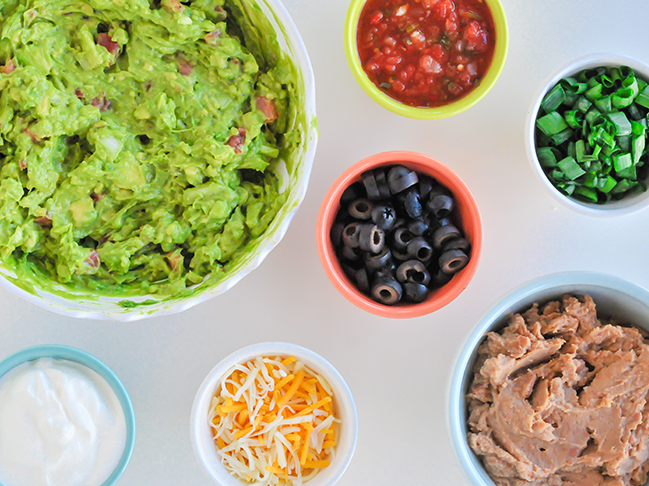 Miniature Seven-Layer Dips
(serves 8) \\ Prep time: 20 minutes
Ingredients:
refried beans: 2½ cups
sour cream: 2 cups
guacamole: 3 cups
salsa: 2 cups
cheese, shredded, Mexican blend: 1 cup
black olives, sliced: ¾ cup
green onions, chopped: 1 cup
Directions:
Step 1: Start by placing a large spoonful (2 tablespoons) into the bottom of each cup.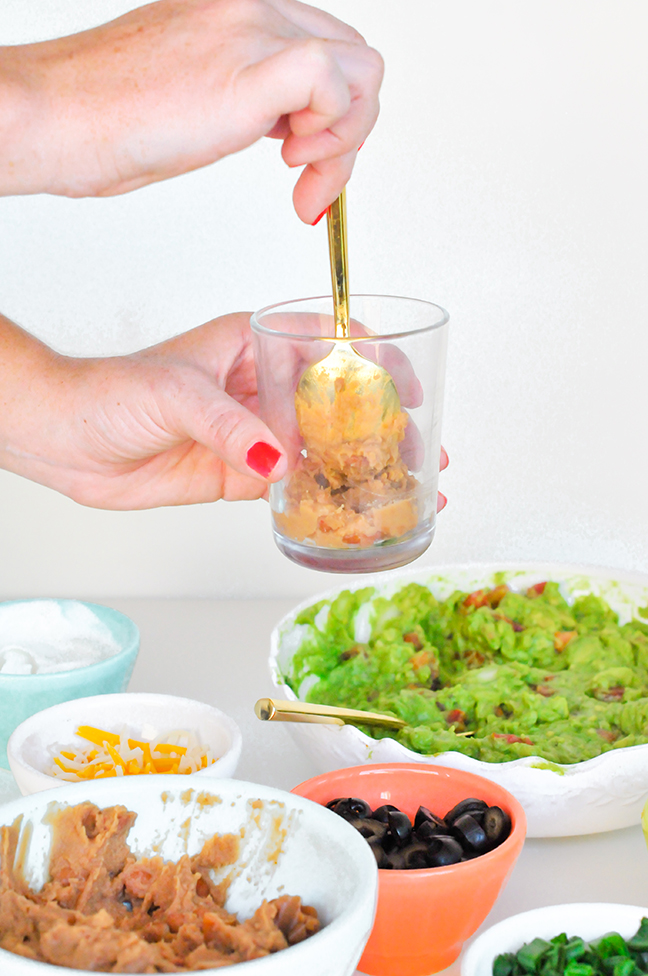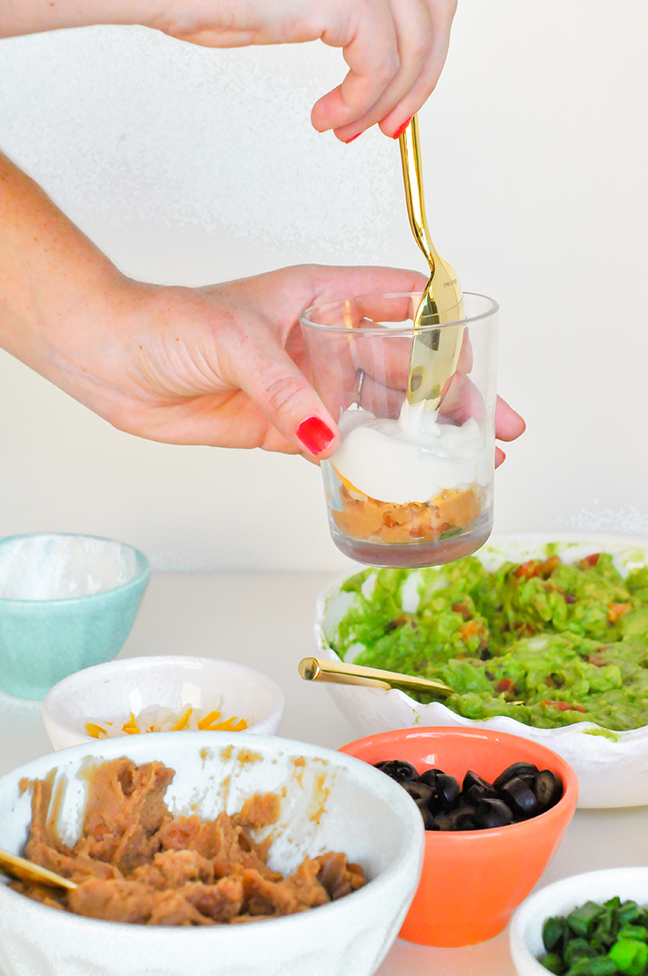 Step 2: Add the sour cream on top of the refried beans. I like to add about ¼ cup to each glass. People love sour cream.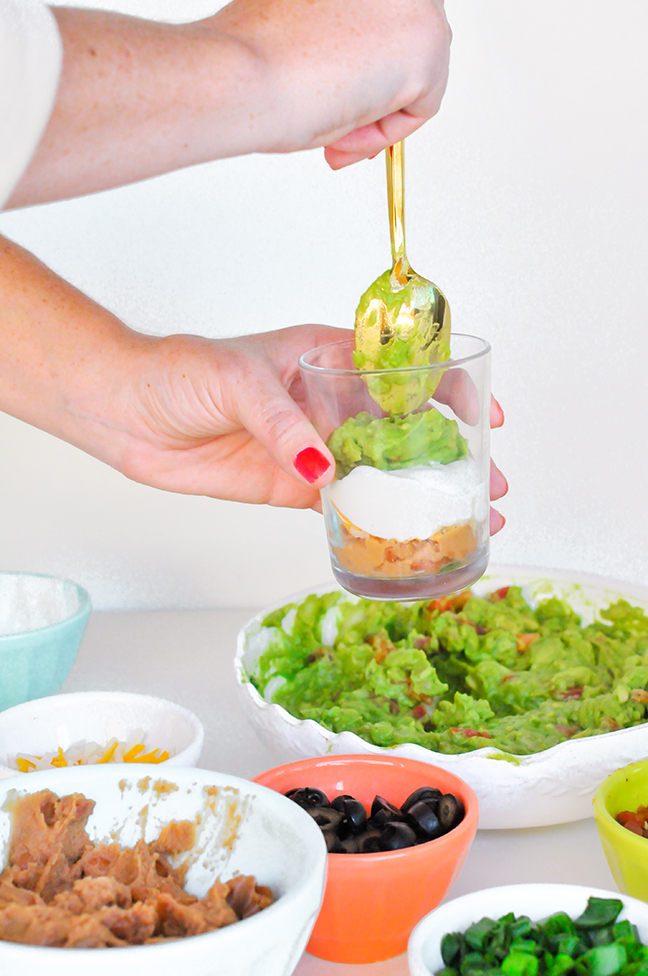 Step 3: Pour on the guacamole! Add at least ¼ cup to each glass.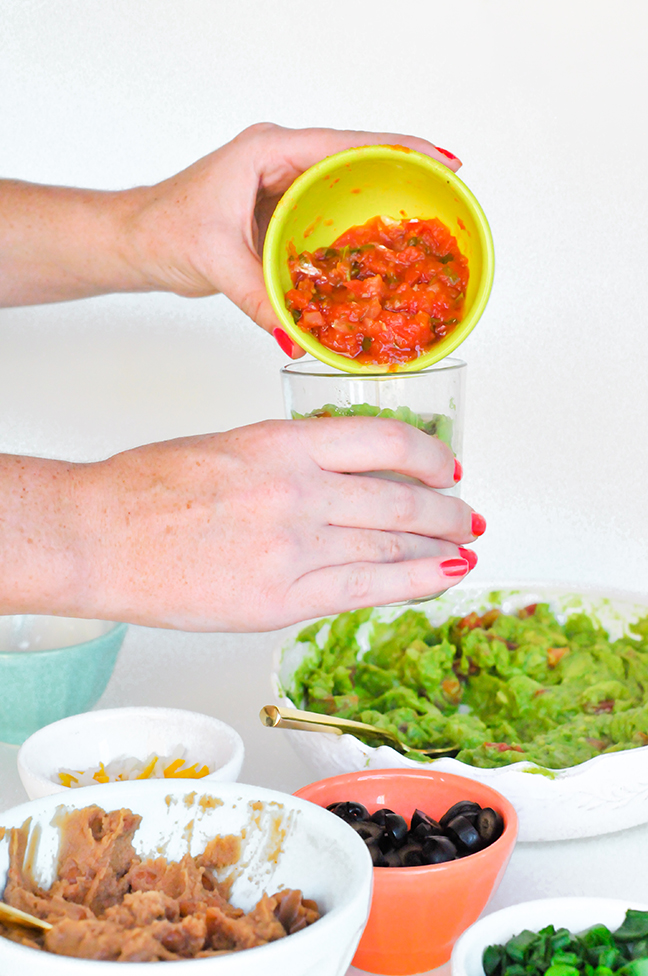 Step 4: Gently pour a layer of salsa on top of the guacamole. I can't handle the heat, so I only like a little bit!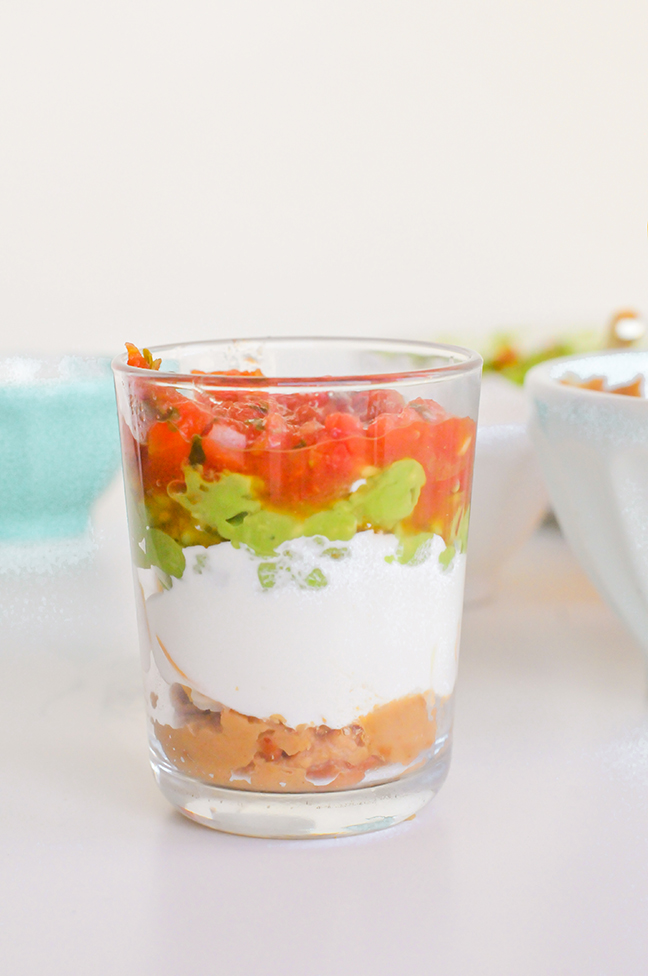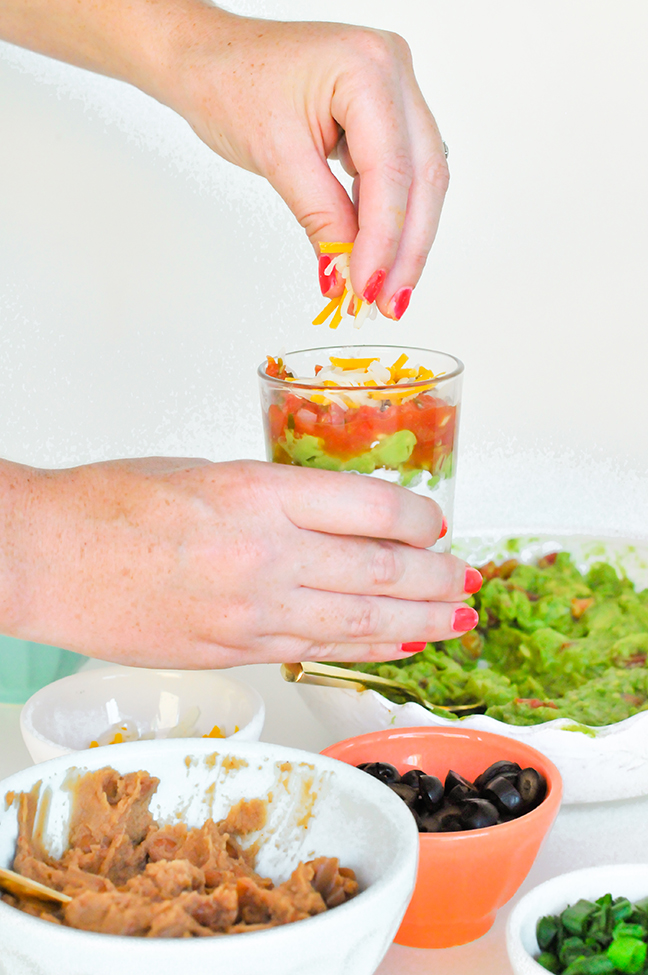 Step 5: Next, sprinkle cheese over the top of the salsa.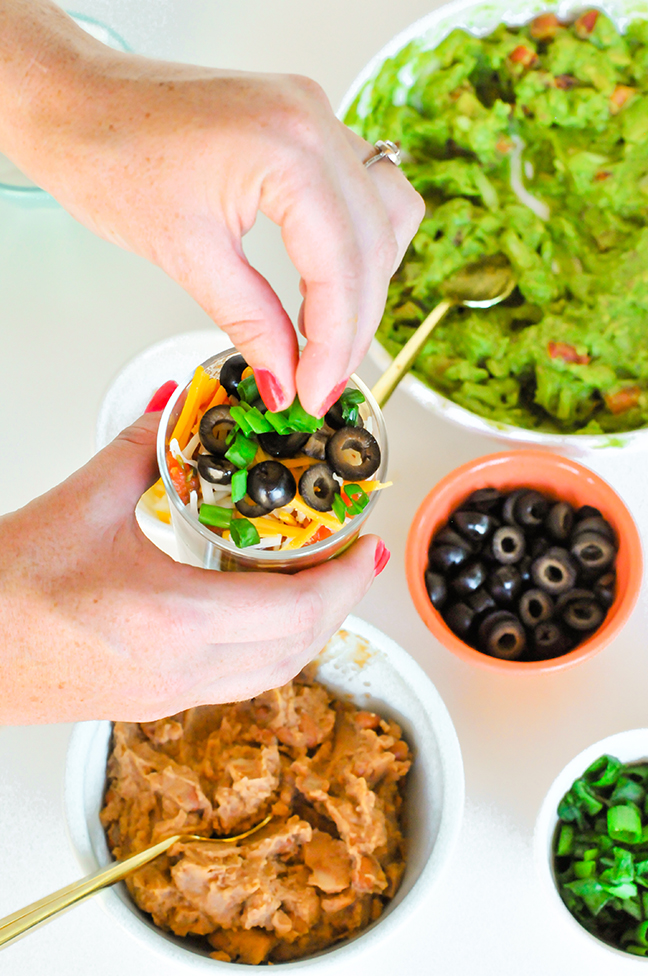 Step 6: Add the olives and then sprinkle the chopped green onions for the finale!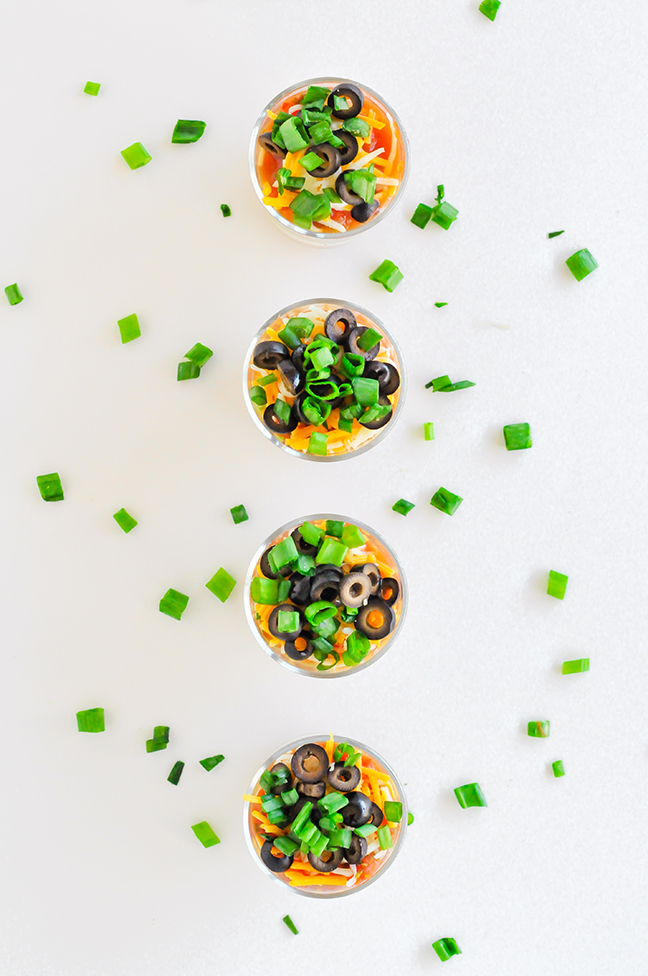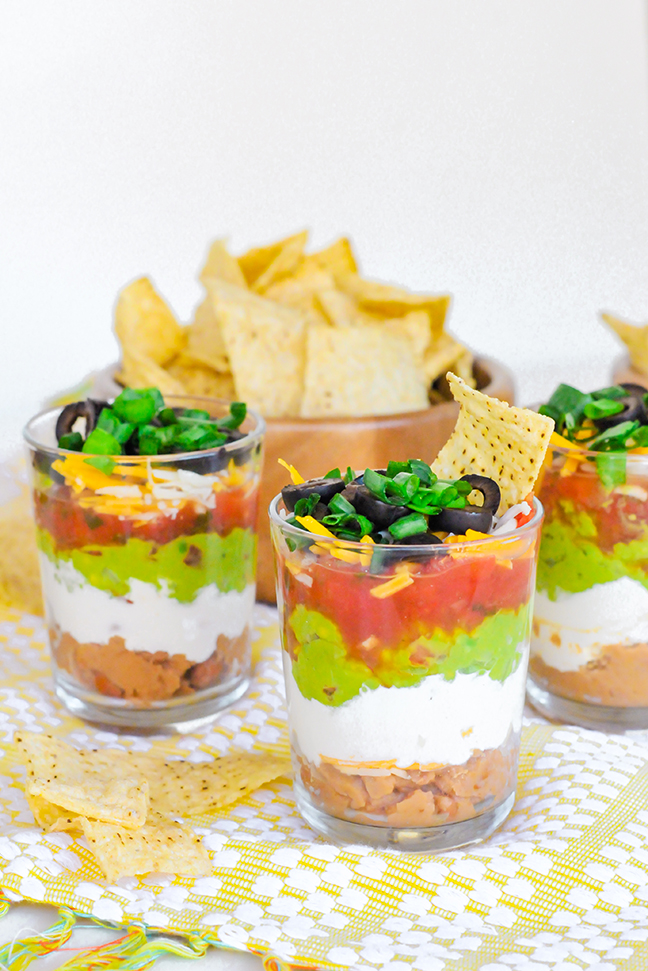 Serve these shot glasses next to a few bowls of tortilla chips and watch your guests quickly snatch them up! They're the perfect size, and your pals will feel so loved for all the *hard work* you put into making these!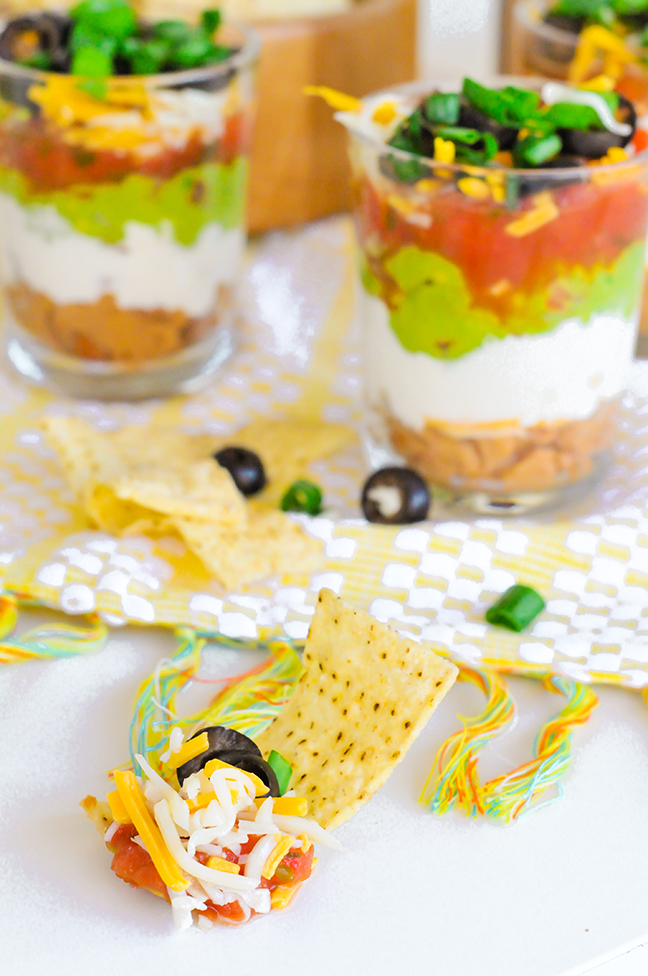 I'm scooping hard to make it down to the layer of homemade guacamole!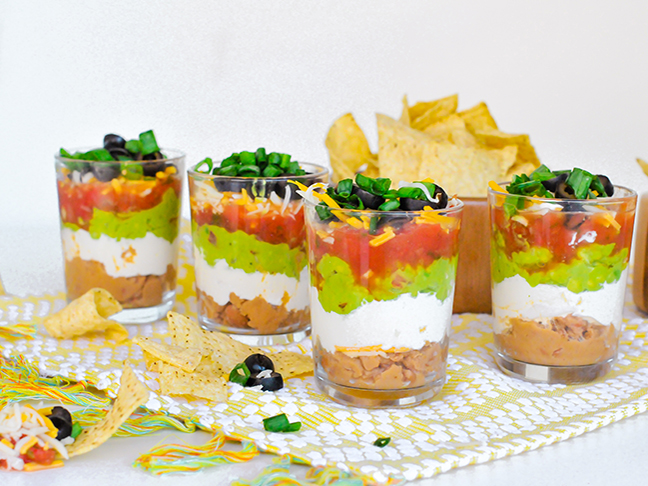 These mini dips can be made up to tw0 days in advance. Simply omit the green onion (or the last three toppings altogether!) and place those on the dips right before your guests arrive.
More Super Bowl Snacks: