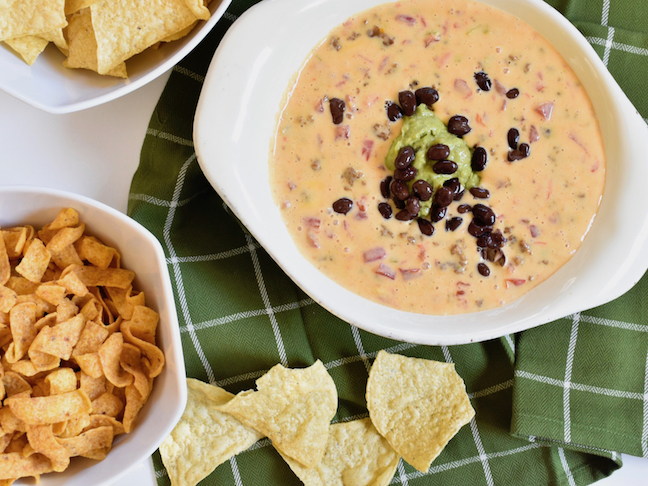 As a mom and wife of football fanatics, I've learned to never underestimate the power of game day snacks. I like football, but happiness on game day for me is more than a good tackle or an epic touchdown. It's a delicious bowl of queso. A Super Bowl game (or any football game, for that matter) without queso is like drinking my morning coffee without cream. I just can't do it. To satisfy my queso obsession, I have a yummy queso recipe that turns out good every single time. Friends and family devour it, too!
I'm sharing my game day joy with you. Follow the easy-to-make dip recipe below.
Game Day Queso 
Ingredients:
Velveeta, 16 oz., cubed
1 jar of Leigh Oliver's White Queso
1 can Rotel diced tomatoes and green chilies
1 pound Chorizo, ground and cooked
chips
Directions: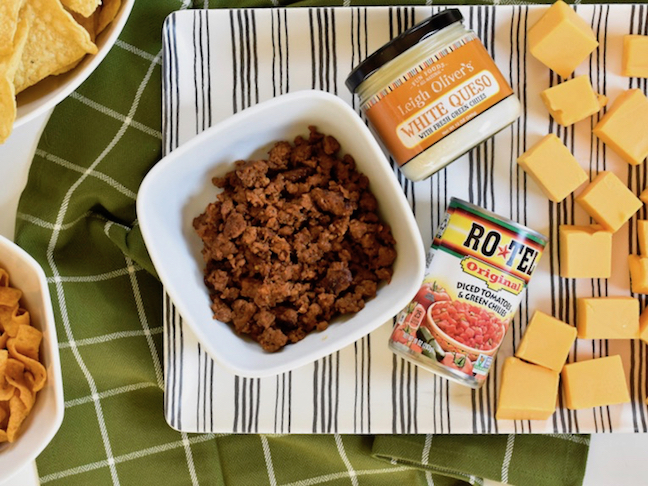 Step 1: Cut the Velveeta block in half. Put half in the fridge, and cut the other half in small cubes. Next, cook the chorizo in a pan until it's fully cooked.
Step 2: Melt the Velveeta cubes in a sauce pan on the stove. Stir the Velveeta so it doesn't burn on the bottom of the pan. Once it's almost fully melted, add the jar of white queso, a can of Rotel tomatoes and half the cooked Chorizo. Save the rest of the Chorizo for tomorrow's breakfast.
Step 3: Stir the ingredients together, and put them in a crock-pot for serving. It's best served in a mini crock-pot because it will stay warm and yummy. Otherwise you have to keep re-heating it.
Step 4: Top with black beans and guacamole for extra flavor. Enjoy!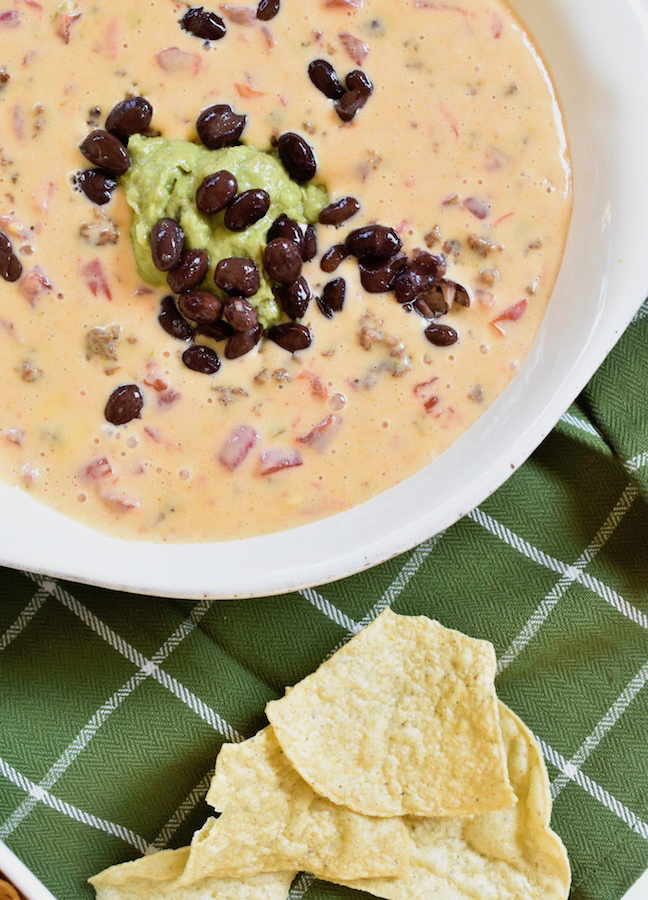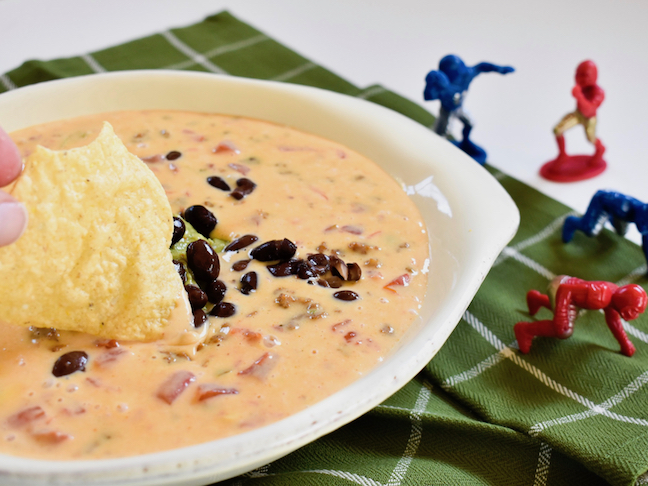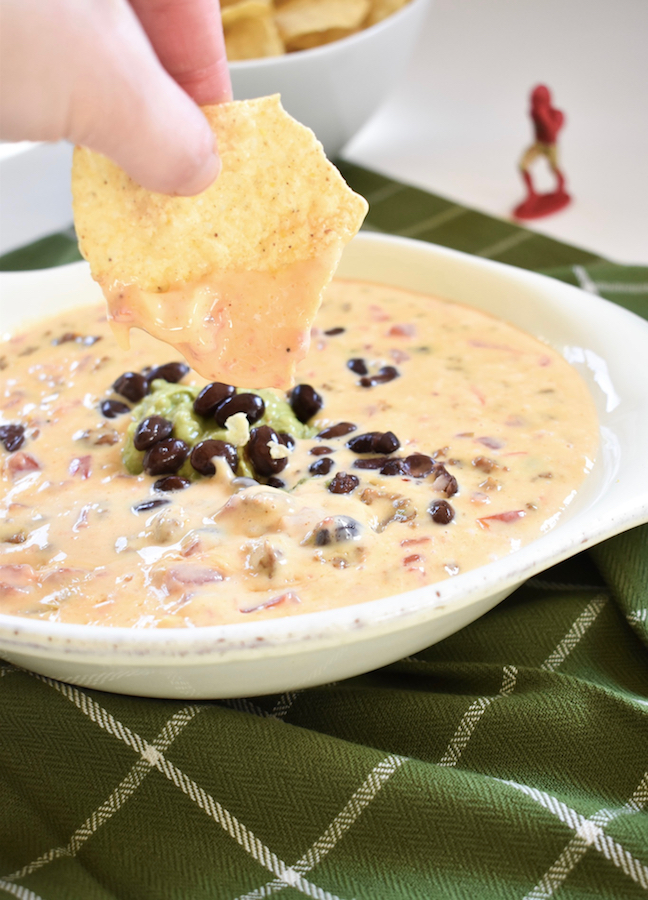 More Dip Recipes: