Camp is one of my favorite summer traditions. I went every year when I was little, and now my daughter is going a lot. So far she is just doing day camps, but we'll graduate to sleep away camp in a couple of years. There are several keys to a good camp experience.
First, you need good gear. There is nothing worse than ruining a prized dress or pair of shoes.
Second, you need the right snacks. For my daughter that is a mix of something healthy and a little sweet treat. The healthy gives them energy and the sweet gives them a little boost. It is like a little kiss in their snack bag! (And that's my trick to packing snacks for campers!)
This year Nestlé has released the Nestlé® Crunch® Girl Scout™ Candy Bars for the second year in a row. They are the most delicious mini candy bars that are flavored like Girl Scout cookies. Seriously! They have Thin Mints®, Caramel & Coconut, and Peanut Butter Crème. I swear, they taste like the real cookie, only better. The cool thing is that the sale of these bars supports the Nestlé® Crunch® Girl Scout™ Candy Bar "Let's Get Her to Camp" Campaign.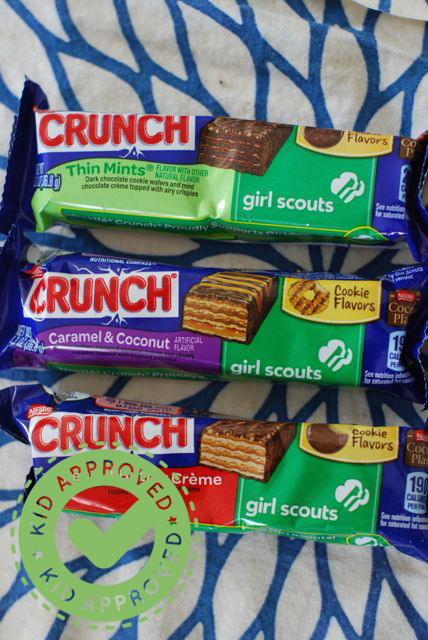 This campaign is helping to raise scholarship money so girls all over the USA have a chance to attend camp. Did you know that studies have shown that girls who attend camp are more likely to engage in environmental stewardship, more readily seek challenges, and be better problem solvers? (Study via www.girlscouts.org.) Learning important skills like that while still having a blast making new friends sounds like a great reason to go to camp to me!
To learn more about this campaign, please visit the Nestlé® Crunch® Let's Get Her to Camp page. You'll even be able to help increase funding for this important project!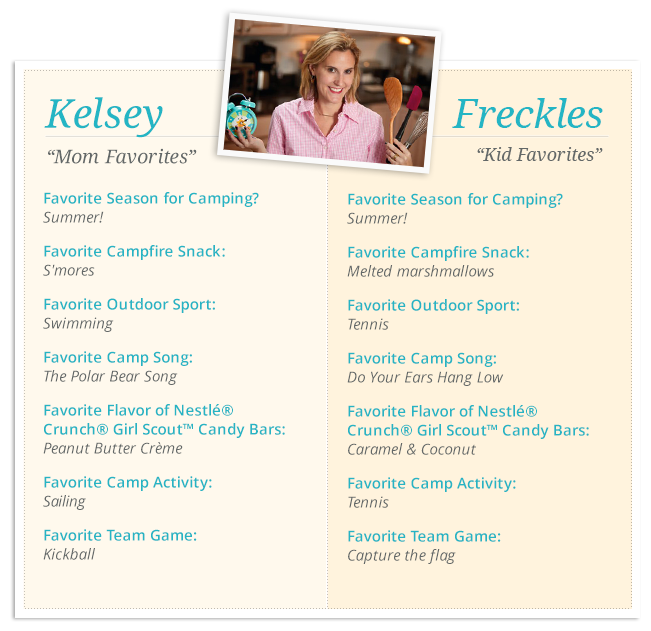 This post was sponsored by Nestlé'® Crunch®