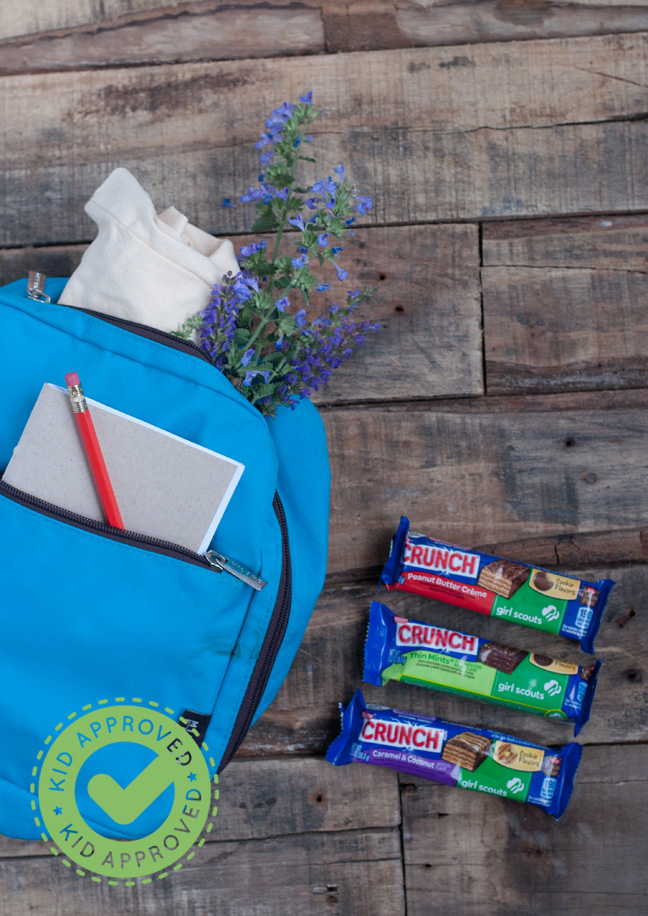 Summer camp is as synonymous with summertime as sunshine, swimming, dripping popsicles, and mosquito bites. Almost everyone has at least one story from their adventures, and most of us have more. For me, summer camp was my first experience being away from my whole immediate family for an extended period of time. I'd stayed with my grandparents before—just my siblings and me—but for camp, I was all by myself.
The first camp I attended was at a beautiful site hidden amongst rolling hills and mature trees. I can remember the car ride there, maybe the last 20 minutes or so, and I can remember thinking, "we are really in the bush now." Granted, my trip was before I paid any attention to direction or location, so we could have been just outside a booming metropolis for all I knew. It did seem like a whole world away from my home.
The cabin I stayed in was very nice—beds along the outside, settled right below large screened windows (no air conditioning here!), with a gathering place in the center surrounded by a wooden bench border and a loft for our counselor. The screen door, I remember, was very loud. Good-byes to my family weren't traumatic, or maybe I just don't remember.
And then I was alone.
I can't remember exactly what age I was when I went, but it must have been before my time of self-doubt and worries whether people would like me because I just jumped in head first and had fun.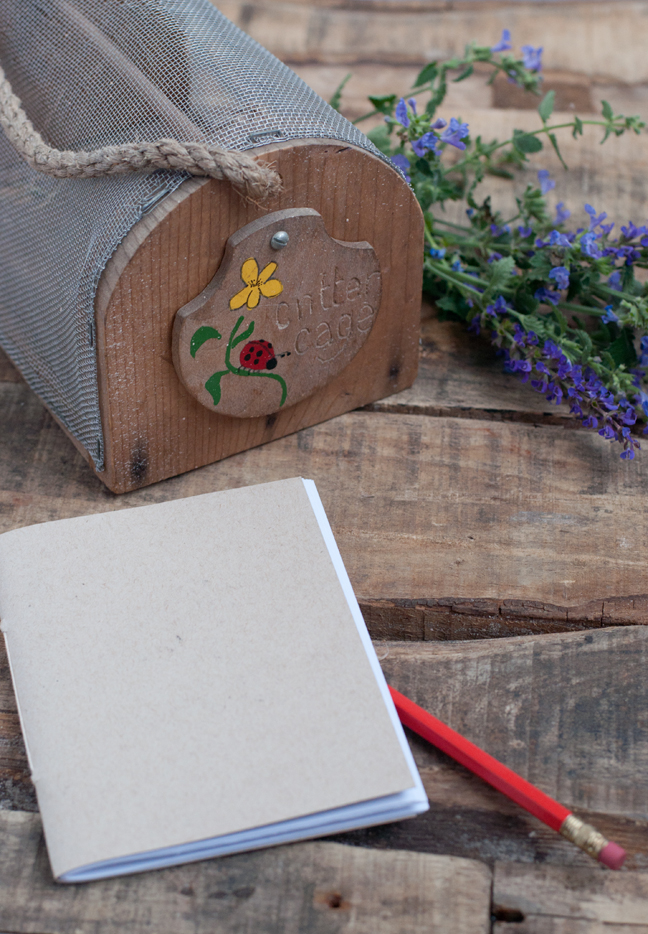 My brain is a bit fuzzy on the activities I participated in, the connections I made, and the things I learned. I must admit, it's been a good length of time since my camp days. However, I do remember the exciting feeling of freedom and feeling entirely capable of handling myself away from my parents. Sure, I didn't have to cook for myself or start my own campfires, but I was in charge of my hygiene (this is a big deal when in the wild), my little corner of our bunkhouse, and how I conducted myself every day. I chose my activities and how I divided my time, and, most importantly, I was in charge of how long my canteen money lasted. Since my mother warned me that when the money was gone it was gone, I made good choices so the money lasted all week.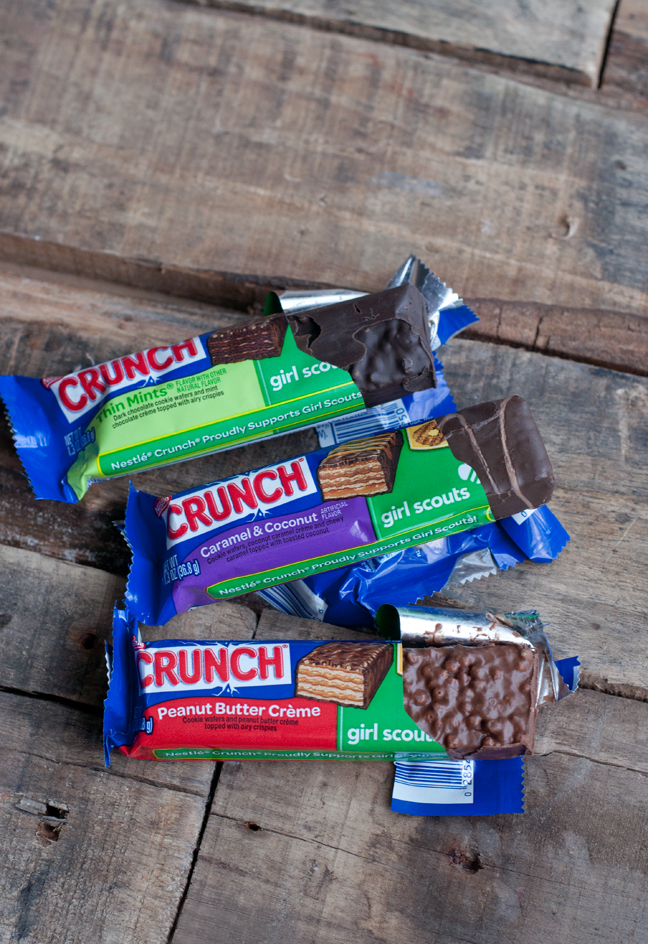 Nestlé® Crunch® Girl Scout™ Candy Bars would have been a good choice at the canteen. Just as classically good as the cookies from which their flavors are inspired, the Nestlé® Crunch® Girl Scout ™ Candy Bars have a lighter, more airy texture which is ideal for summertime. They even boast the yummy crunch Nestlé® Crunch® Candy bars are known for. With three options to choose from—Thin Mints® a mix of dark chocolate and mint crème; Caramel & Coconut, pairing creamy caramel, coconut caramel creme, and toasted coconut; and Peanut Butter Crème, a dreamy mix of peanut butter crème and chocolate coating—there is a flavor to fit the day. Peanut Butter Crème is my personal favorite, and if I were choosing from the counter of the canteen, I would have exclusively purchased it. The heart wants what the heart wants.
One of my very favorite memories was a camp-wide game of capture the flag. It was girls against boys, and even though I didn't know how to play the game, my competitive spirit came alive. I know I did nothing to further my team's apprehension of the flag and, for pete's sake, I never actually saw the flag, but I loved the adrenaline rush I got. The sneaking about, crouching in tall grass, and hiding behind trees—it was an adventure. I even tucked my longish hair up in a hat, and I am convinced my decidedly masculine attire thwarted the other side.
The campfires, swimming in the lake, sweet treats from the canteen, giggling late at night with new friends…my adventures at camp were wonderful and good. I learned I could do it on my own. I was capable. My grasp of the world was just a wee bit bigger, and I grew to deeply appreciate air conditioning. I learned I could trust myself and my abilities, and that is something I hold dear today.
So let the kids go to camp. It's worth it. And if I ever get the chance to play capture the flag again, I'm totally Googling tips on how to win.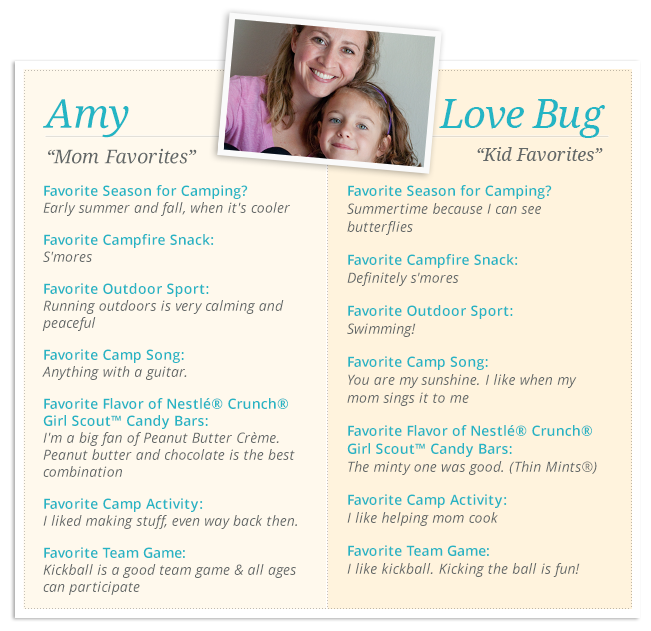 This post was sponsored by Nestlé'® Crunch®