Do you have a kiddo who has a tough time getting in enough fruits & veggies? Let's face it, sometimes even the best of us find ourselves a few servings short. But this little trick might help your family get an extra serving or two and have some fun playing with food at the same time. It just takes a little creativity and an artistic eye. Ready to make some fruit and vegetable shapes? Let's get to it!
Supplies:

a variety of fruits and veggies
knife
cutting board
dish
Instructions:

Step 1: Begin by washing all of your fruits and veggies. Set out all of your materials and see what you have to work with! It's fun to have a variety of shapes and colors. Things like oranges, bananas, berries, pineapples, carrots, zucchini, broccoli, cauliflower, and bell peppers all work well.
Step 2: Begin with simple shapes. Start slicing and look at the shapes you see to decide on some fun food art! For instance, orange slices make great wheels. Slice up some zucchini and bell peppers and you've got yourself a bicycle.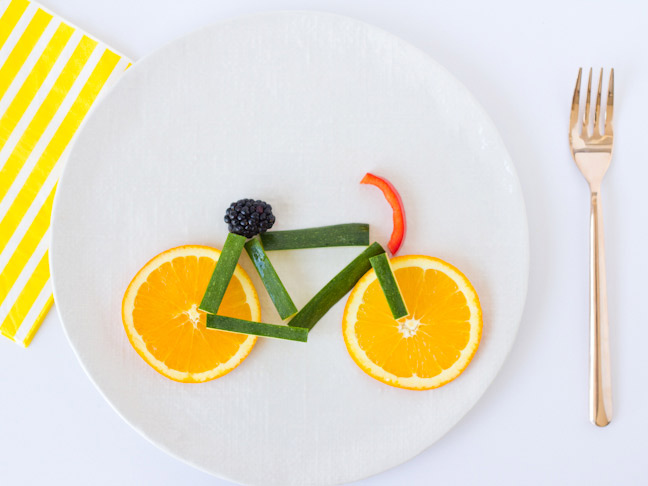 Step 3: Look for more shapes. Broccoli pieces make perfect little trees, so try creating a landscape. (Cauliflower works really well for clouds! This little picture goes particularly well with a side of hummus.)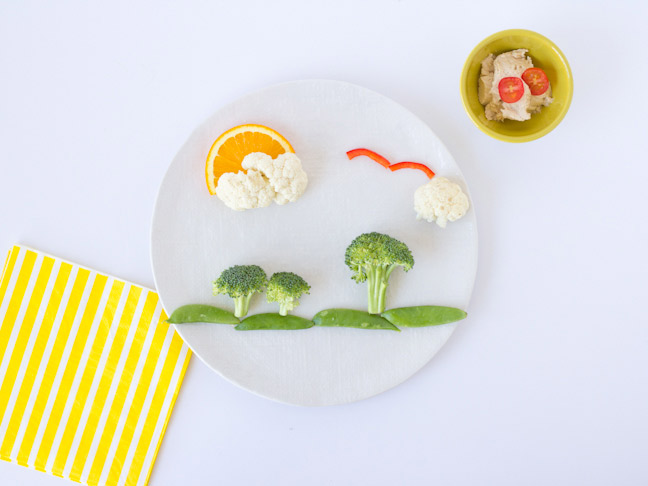 Step 4: Cut up some pieces and let your kids play! Help them design faces of people that they know, choosing hair colors, lips, moustaches, and more. Bon appetit!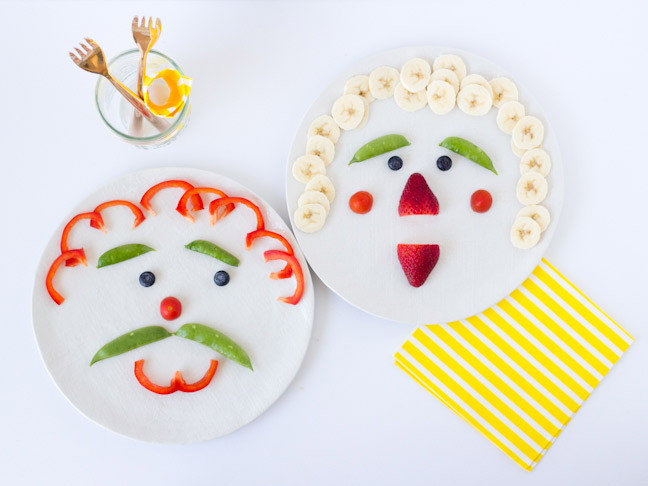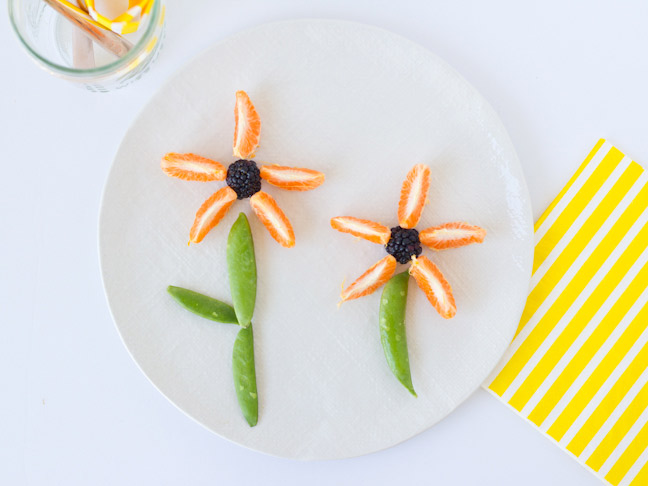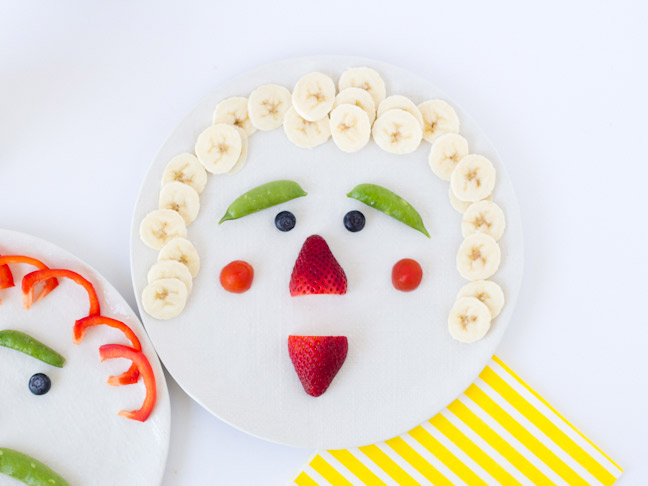 More Snack Ideas for Kids: