We've all been told "Just bring a salad" when we ask what to bring to a dinner or a BBQ. I'm sure I'm not the only one who then goes searching for a salad recipe that is just a little bit different, but still super tasty. After all, who wants to sit down to yet another potato salad?
This Apple and Cranberry Coleslaw recipe is the PERFECT salad to take along to share with your friends and family. While they make think it's 'just' a coleslaw, it's got a few extra ingredients which makes it taste extra special.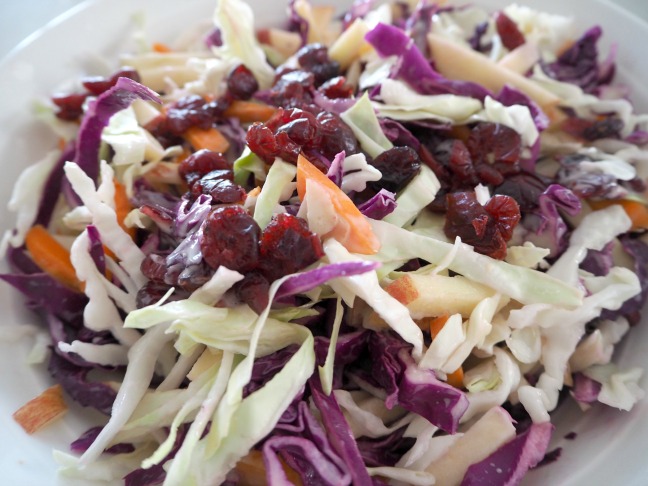 The addition of apple pieces and cranberries give the salad a delicious sweetness. It honestly takes no time at all to put together (and you can make it even make it easier if you use a store-bought dressing – shhh). This one is guaranteed to wow your friends and family.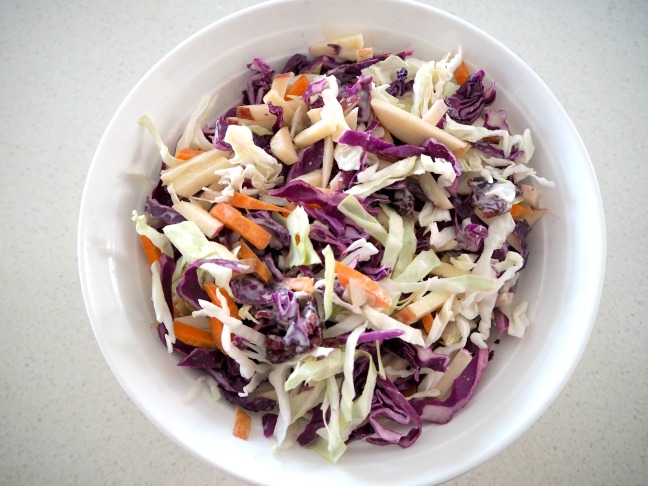 I've made this salad three times over the past two weeks as we can't get enough of it – even the kids!  It's perfect served alongside roast pork, sausages, burgers, steak, grilled chicken (anything really!), so it would be the perfect accompaniment to your Christmas dinner.
This salad will keep for 3 – 4 days in the fridge (it will soften a little if you've added the dressing). I've also been adding a generous helping of it to my standard salad (baby spinach, tomatoes, carrot, avocado and cheese) each day for a delicious and simple lunch which keeps me feeling full for longer – always a bonus!