The yogurt here is high in nutrients and low in fat — all without losing any of the creamy richness I love in traditional egg salads.  It's making little changes like this that can help kids develop a taste for healthy alternatives (something smart to think about during September, Childhood Obesity Awareness Month).
Most kids love eggs, so it's not at all surprising that mine don't!  I can, however, entice them with this! (On occasion.) I love it so much that it's hard for me not to eat most of it with a spoon before it makes its way into a sandwich!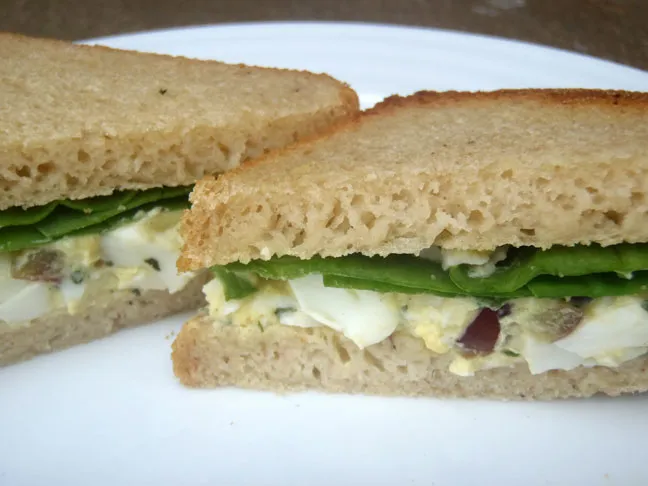 Ingredients:
4 hard boiled eggs
1/2 cup roughly chopped, seedless red grapes
2 tablespoons non-fat plain yogurt
1/2 teaspoon honey mustard
1 tablespoon finely chopped fresh chives
salt and pepper
Preparation:
Makes 1 1/2 cups
In a medium mixing bowl, use a large fork to mash the eggs into very small pieces.  Add the grapes, yogurt, honey mustard, and chives. Combine all of the ingredients well, and season to taste with salt and pepper.