In celebration of the video release of Cloudy with a Chance of Meatballs 2 on Blu-ray Combo Pack and Digital, Kids Activities Blog is thrilled to be working to get the word out!
We thought an event like this deserved something special.  And since creating food to drop from the sky was out of our control since we don't have a Flint Lockwood Diatonic Super Mutating Dynamic Food Replicator (FLDSMDFR for short), we headed to our own food lab (OK, it was the kitchen) to create a magical lunch inspired by the movie.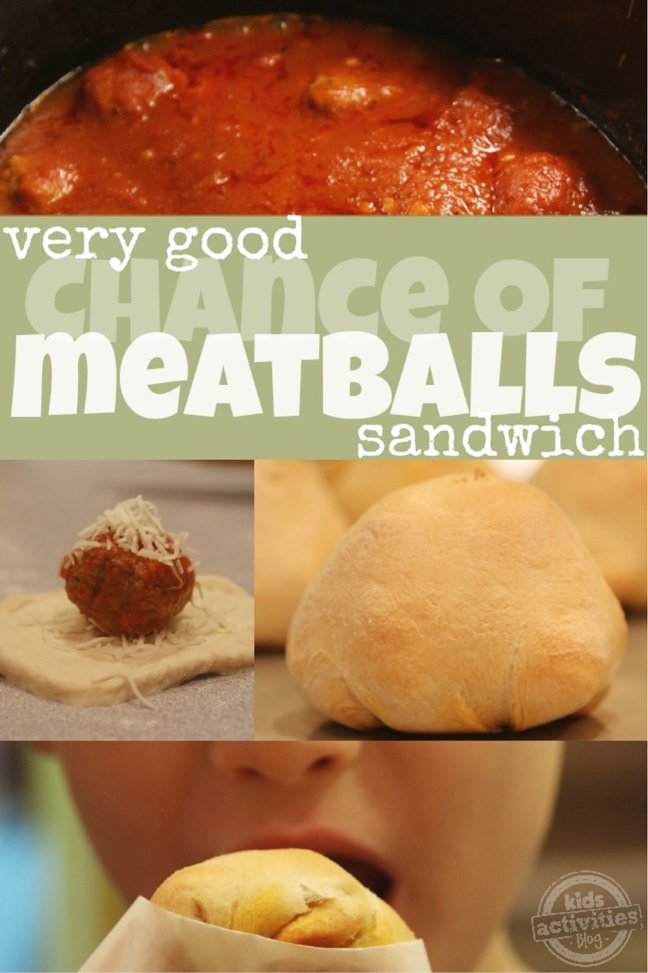 Very Good Chance of Meatballs Sandwich
One of the things that I have difficulty finding is something to send with my kids in their lunchbox that they will actually eat.  On top of that, I have this mom guilt-thing about trying to find a balanced meal.
It is the perfect food storm.
That is where the Very Good Chance of Meatballs Sandwich comes in. It is the perfect grab-and-go food.  It works as an appetizer, is easy to serve when entertaining during the big game, is adored as a family dinner, and the kids will take the left-overs to school in their lunchbox with a smile.
It doesn't contain ANY anchovies and won't attack search parties or try to learn to swim.
Very Good Chance of Meatballs Sandwich Recipe
All of this can be prepared ahead of time and popped into the oven 20 minutes before serving.
Bread Dough for 1 Loaf
12 Meatballs
1 Large Jar of Spaghetti Sauce
Shredded Italian Cheese Blend
Bread Dough – I use a bread machine and use my favorite bread dough recipe.  I set it on manual so that it stops prior to the baking process.  I have also used purchased refrigerated bread dough and even purchased pizza dough.
Meatballs & Sauce – I use frozen meatballs and add them to a jar of my favorite spaghetti sauce in the crock pot and place it on high for 4 hours.  It defrosts the meatballs and lets them soak up a lot of the yummy sauce.
Once the dough and meatballs are ready, I separate the bread dough into 12 small balls on a floured surface.  Using a rolling pin, I flatten each  into a circle about 3x the diameter of the meatballs.
I add a little of the cheese mixture, add the meatball and then a little more cheese before pulling up the sides of the dough to cover the meatball.
After tucking the open end together, place that side down on a greased baking sheet.
Repeat for the rest of the meatballs.
Bake at 350 degrees for 12-15 minutes until golden.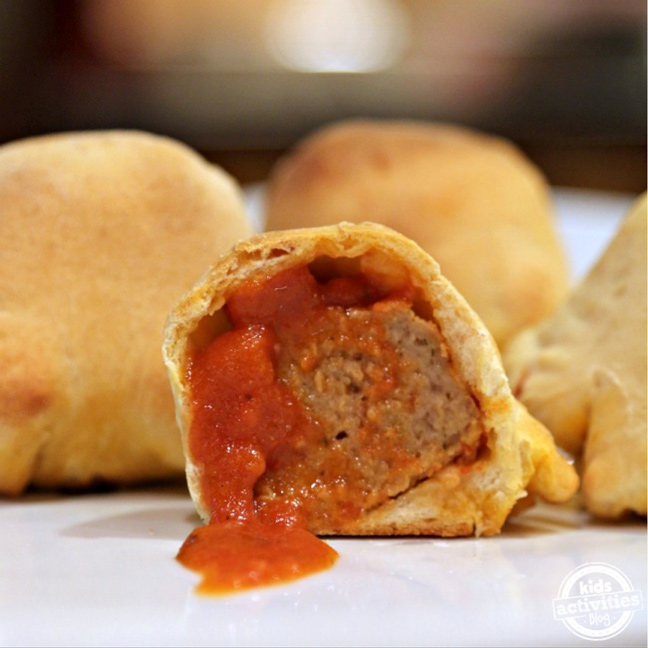 Time for movie night!  Whip up some of these sandwiches, grab some finger foods, pop some popcorn and sit down with the Cloudy with a Chance of Meatballs 2.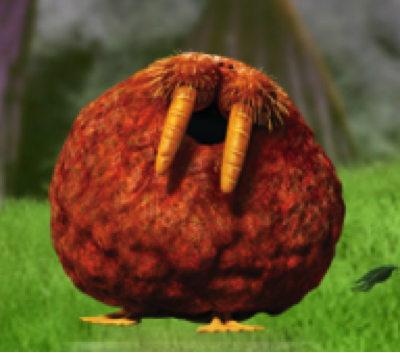 Thanks so much to Cloudy with a Chance of Meatballs 2 for sponsoring this post and inspiring this recipe which my kids have already asked to make again.  
All opinions expressed are my own.  
Get it early on digital today!  On Blu-ray Combo Pack on January 28.
<—-Have you met Meatbalrus?