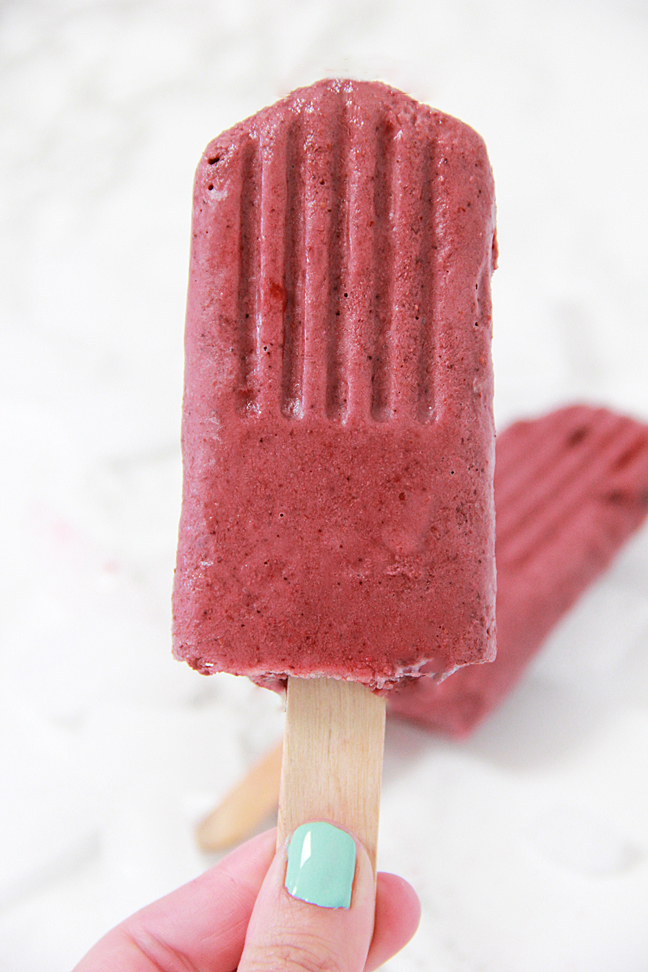 My kid will not eat vegetables. It is terrible. There is all this bribing involved and desperate attempts on my husband's and my part to get her to just eat one flipping piece of a vegetable. She did not fall for the line about broccoli: "Oh, look, you can eat a cute little tree!" Her response: "Trees are gross to eat."
Awesome.
So, I have to be sneaky and hide vegetables wherever I can. Thankfully, she eats up these popsicles, and I make it sound like a special treat. "Wow, you can have one of these every day—even for breakfast!"
Here's how to make berry yogurt kale popsicles (or how to get your child to eat some veggies).
RELATED: 20 Fun Twists on the Classic Peanut Butter & Jelly Sandwich