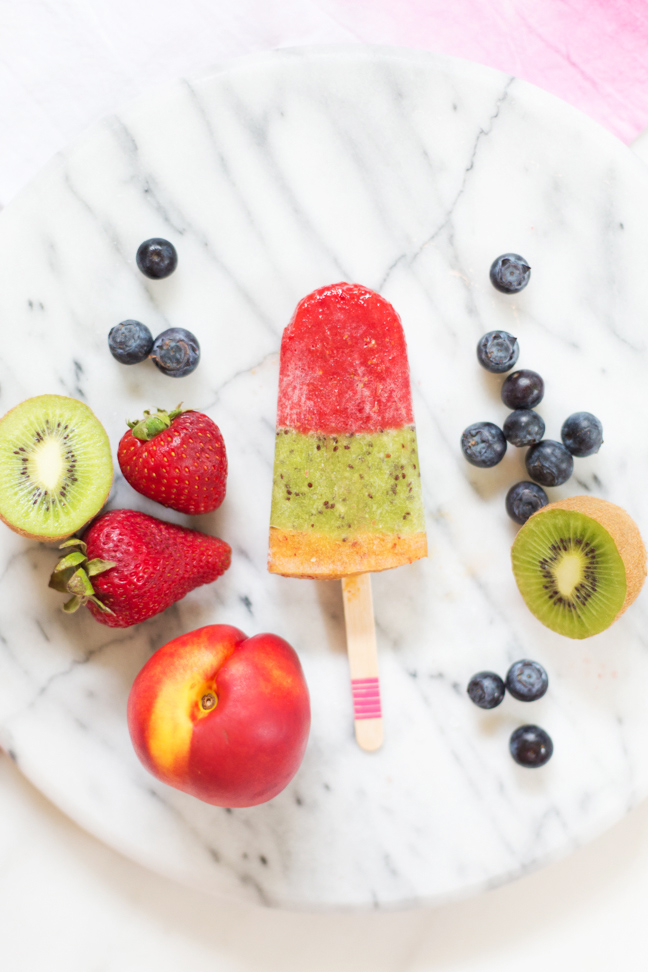 I don't know about you, but summer hit us like a ton of bricks this last week, and all I want to do is stick my head in the freezer. After a week of temps in the 100s, these homemade fruitsicles are keeping me cool (and helping me stay healthy!). These are the perfect snack for a summer afternoon, and since they're 100% fruit you can feel good about giving them to your kiddos, too. Let your family pick their favorite fruits and put together these colorblocked pretties in an afternoon!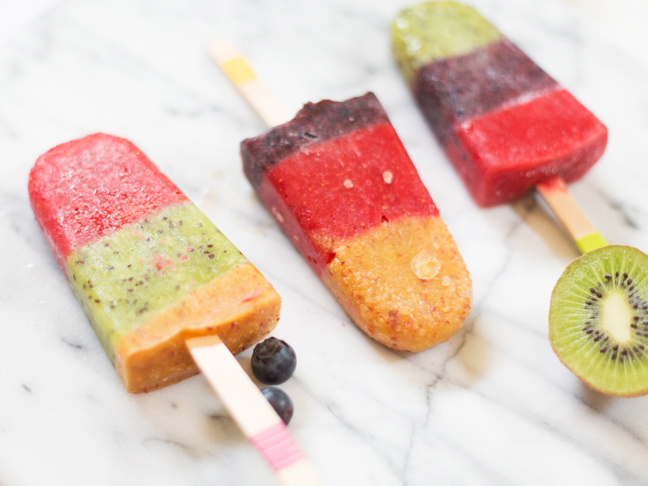 Supplies:
popsicle mold
your favorite fruits
blender or food processor
bowls
spoon
popsicle sticks
washi tape (optional)
Instructions:
Step 1: Choose your favorite fruits. Three or four flavors is ideal. Cut up your fruits, and set aside.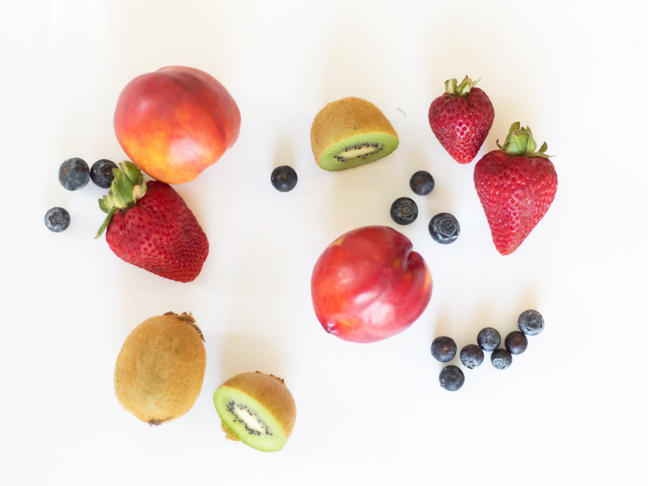 Step 2: Blend each fruit, keeping it in its own individual bowl.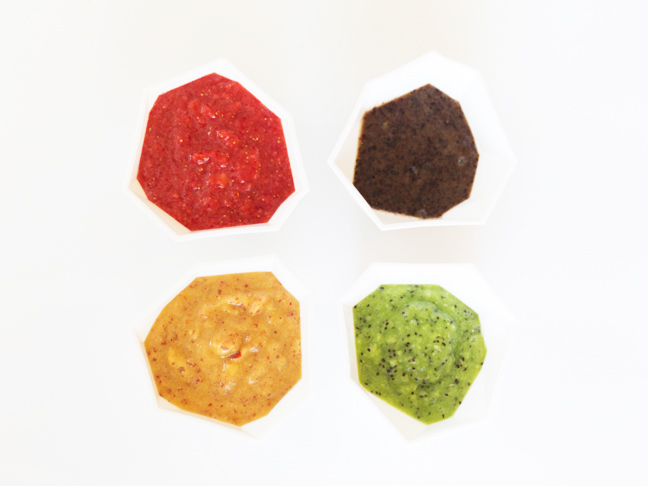 Step 3: Fill each popsicle mold about a third full with one fruit. Set the mold in the freezer to harden slightly.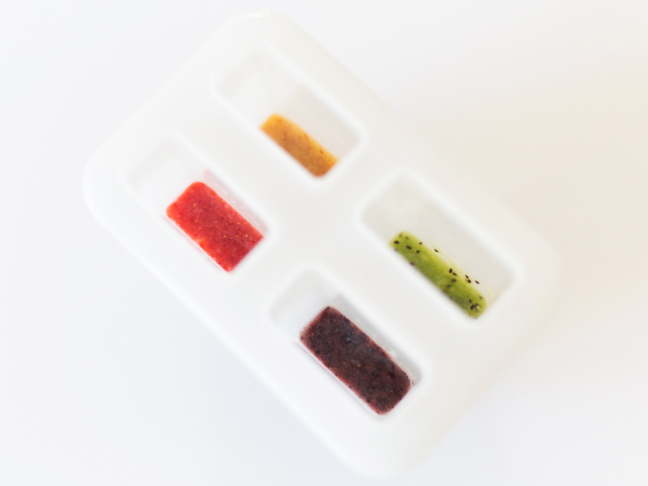 Step 4: If desired, wrap a little washi tape around the bottom of your popsicle sticks for an extra pop of color.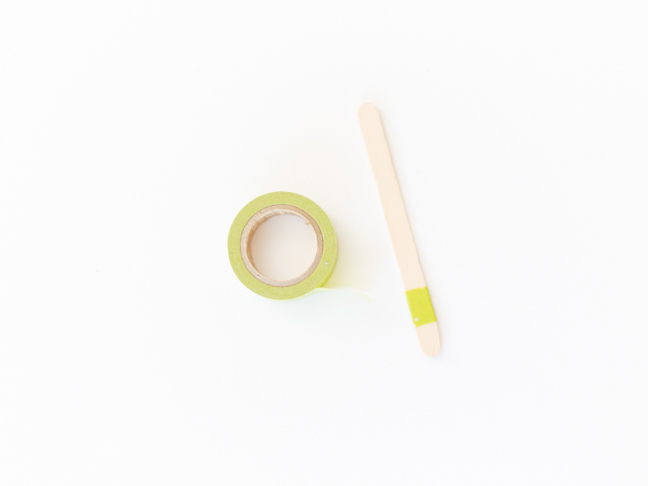 Step 5: Once the first layer is slightly frozen, add your second layer. The next layer should be a different color than the first. Fill another third of each popsicle mold. Once filled, cover the mold with tinfoil and sink your popsicle sticks into the tinfoil and down into the second layer of fruit (the foil will help keep the sticks upright). Freeze again until slightly hard.
Step 6: Fill the molds with more fruit, again in another color. Put the mold back in the freezer until popsicles are fully frozen.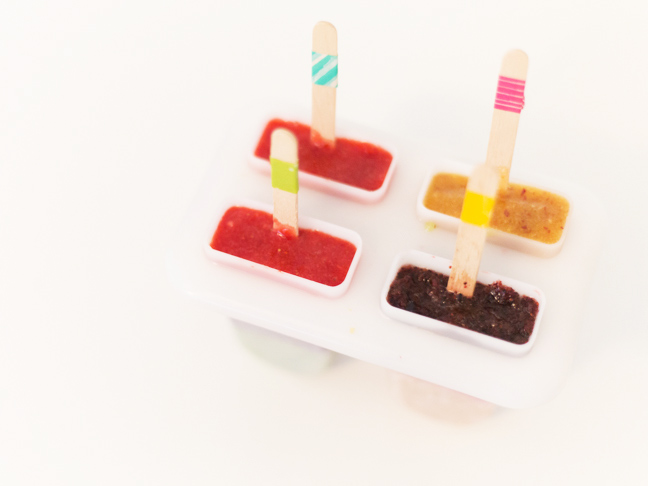 Step 7: Use a bit of warm water on the outside of the mold to remove the popsicles if necessary. Eat and enjoy!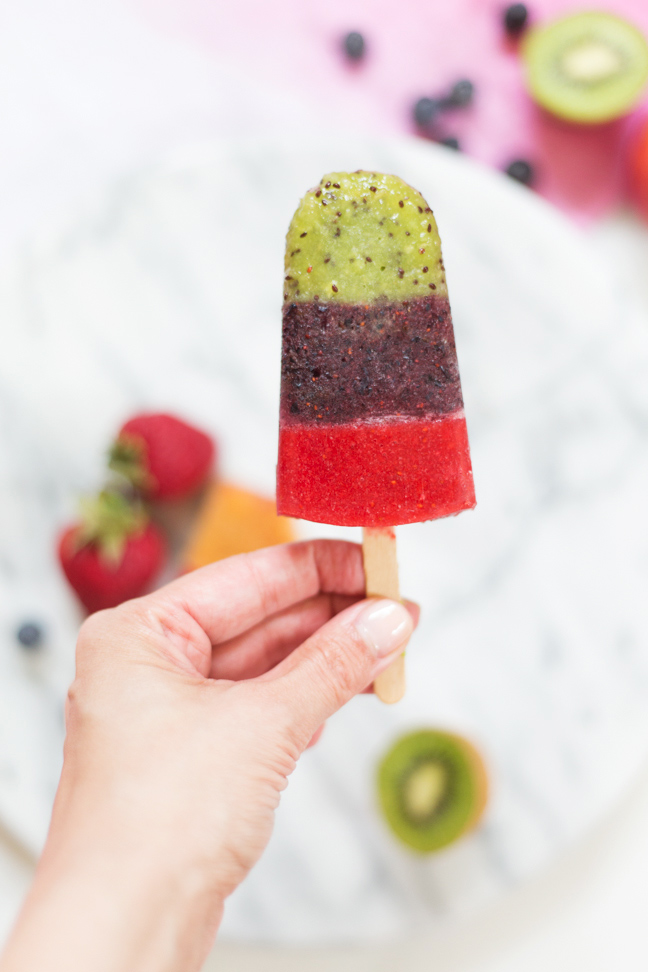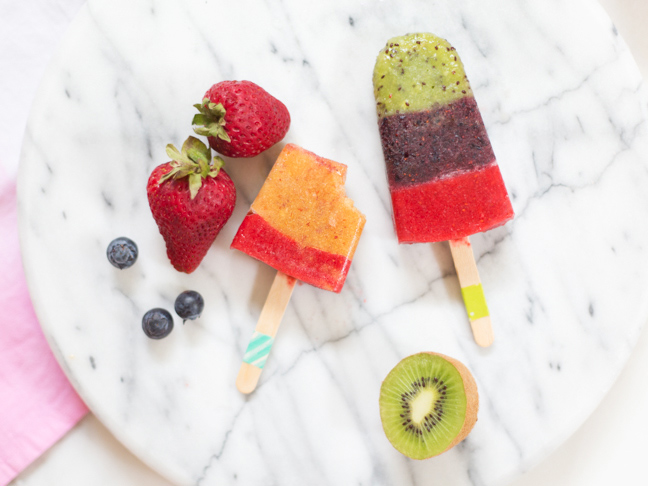 More Popsicle Recipes: