Who doesn't love cake in a jar? I know, I know. We all do! There's such a novelty when it comes to cake in a jar, because it's just plain fun. Which is why today we're making candy corn cake in a jar! No fear. This is so much easier than you think, and it's perfect for Halloween parties because the mason jar makes for a fun display, while also eliminating the need to cut and serve cake on the fly during a party. Bonus! Cake in a jar also makes for easy transport if your party isn't at home. Boom.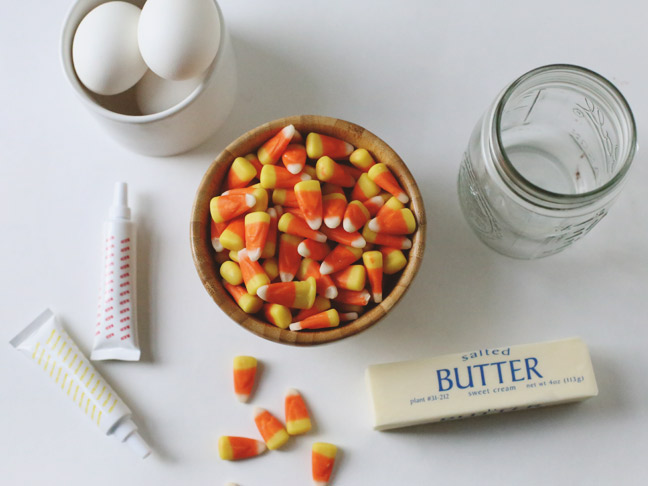 To prove to you this isn't difficult, let's talk ingredients, shall we? You simply need to start with whatever yellow cake mix you pick up at the store, candy corn, white frosting, yellow and red food coloring, and whatever other ingredients your cake mix calls for on the back of the box. (If you're not familiar it's usually super simple stuff you probably already have at home like eggs, butter, and/or oil.)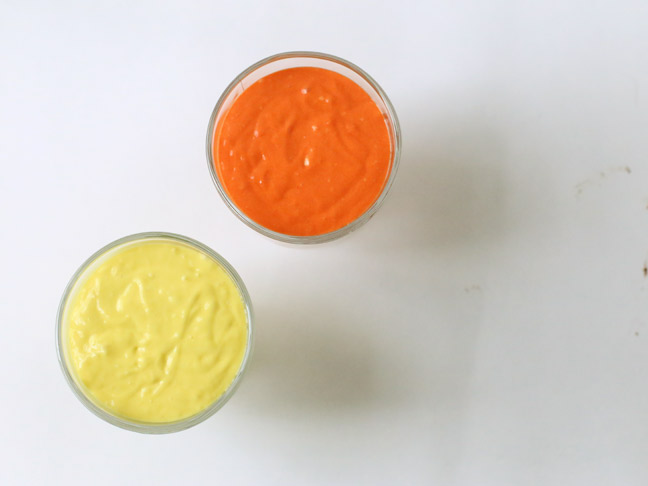 You'll mix up the batter per the instructions on the back of the box and then split it into two bowls. One bowl of batter we'll jazz up with a bit of extra yellow food coloring to punch up the color, and the other we'll mix with yellow and red food coloring until it turns the perfect candy-corn-inspired shade of orange. So fun. So easy.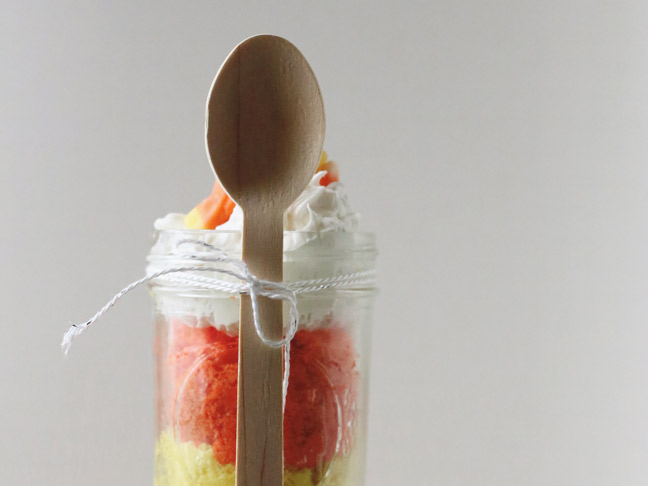 When all is said and done, you'll have these super fun and awesome candy corn inspired cakes in a jar. I like small jam jars, but larger mason jars work, too! Or reuse old pickle jars—that's totally cool, too. So let's do this, okay? Okay!