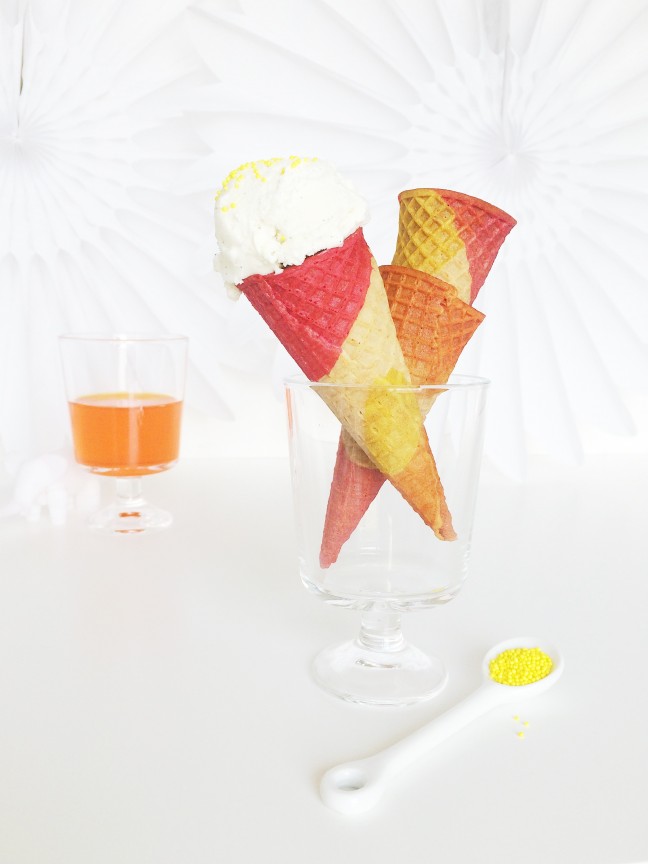 Summer was off to a slow, rainy start in Minnesota, but it's finally kicked into high gear. A slew of 90 degree days has me looking for any excuse to eat a big dose of ice cream. And, since my oldest daughter is out of school, I'm also on the hunt for projects to keep her and her little sister entertained. What better way to marry dessert and DIYs than a summery spin on the dyeing fun that my girls love when they design Easter eggs? Hello, ice cream cones! Meet food coloring!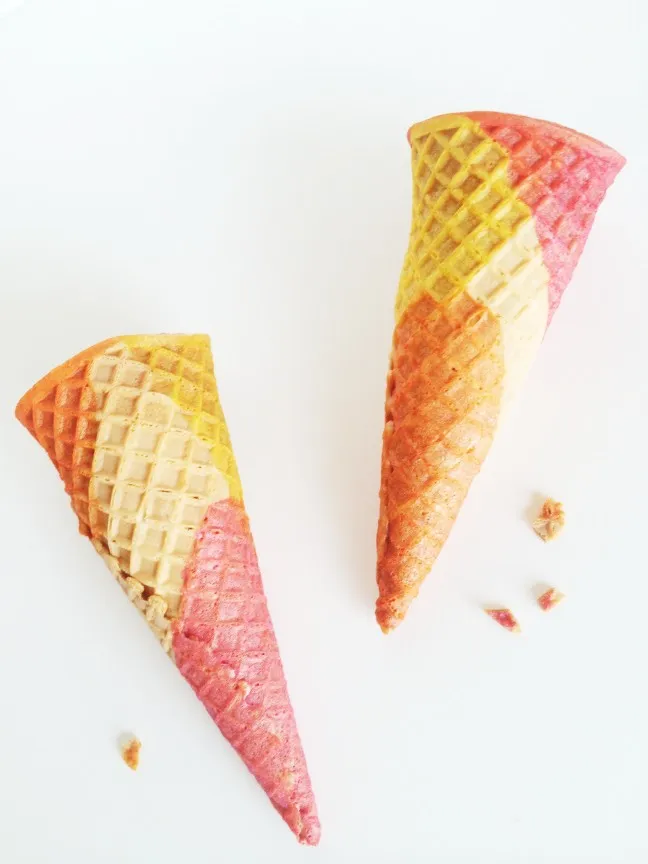 Most of my dessert tables and sweet DIYs are a union of design and color trends, which is evident in this project. Neon, color block, and cones? Yes! My girls were eager to dip and tilt their way to vibrantly hued ice cream cones, and this dyeing ice cream cones project was finger-staining (only temporarily, of course) fun for all three of us.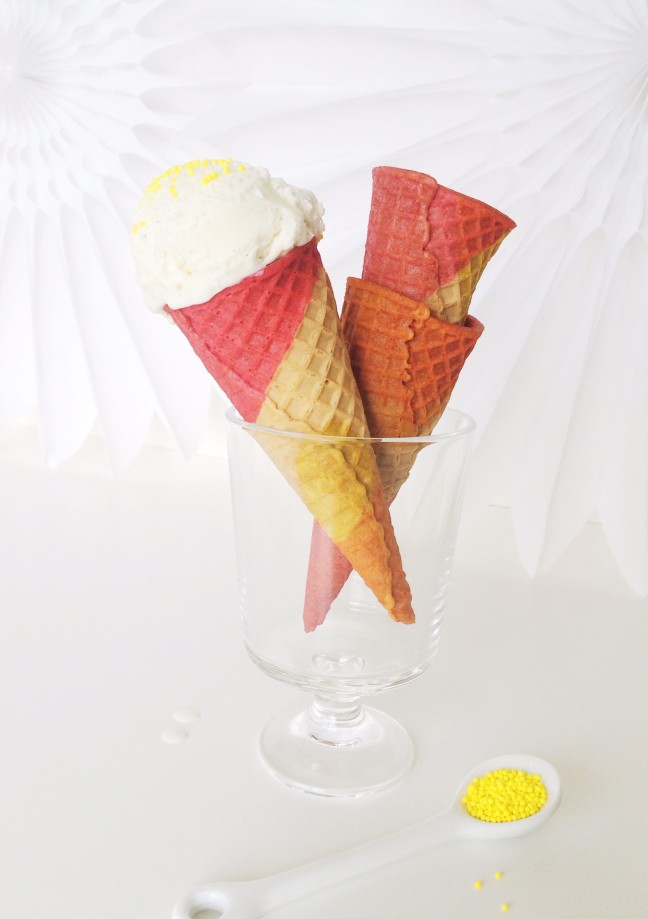 Supplies:
sugar ice cream cones
liquid or gel food coloring
clear plastic cups or glasses
paper towels
Instructions:
Step 1: Line a clean counter top with several paper towels. Following the package instructions, mix your desired colors of food coloring in clear cups or glasses.
Step 2: Lower the tip of an ice cream cone into a glass of dye. To create an angled block of color, tilt the glass to the degree that you want reflected on the cone.
Step 3: After five seconds, remove the cone from the dye. Check to see that you are happy with the color saturation. If you'd like a more intense shade, return the cone to the dye for a few more seconds. Allow excess dye to drip back into the cup before turning the cone upside down and dipping the cone into another color.
Step 4: Once you've dipped the cone to create the color block pattern you like, place the cone on the prepared paper towels and allow to dry overnight. (Tip: If you notice that the cone shape is slightly warped from where it lay on the paper towel, simply reshape the cone by hand when it is partially dry.)
Photos by Shauna Younge of Sweet Tooth for Momtastic
More Ice Cream DIYs: