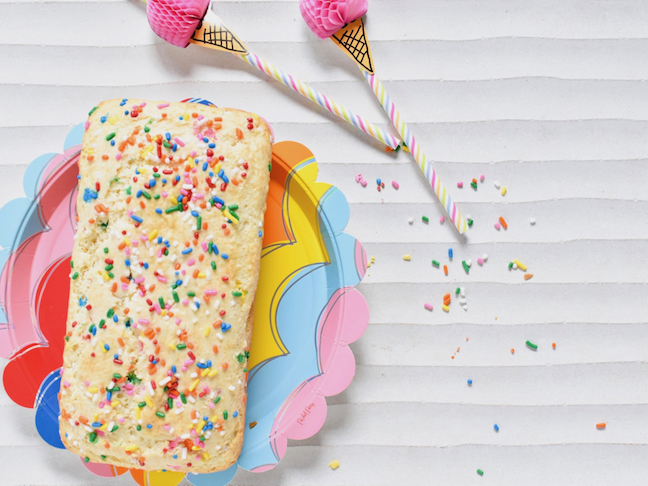 We all scream for ice cream. Now, thanks to a recent TikTok trend, we all scream for ice cream bread. Yes, you heard that right. Bread can made from ice cream! Ice cream brings so much joy in its cold and creamy original form. Never did I think it would be the source of even more deliciousness in a different form, until now. And cooking with ice cream? Seems absurd, right?
Remember when TikTok introduced us to Dalgona Coffee? That was a winner in my book. I had high hopes for the bread, because I love bread and ice cream. The verdict is in: ice cream bread is delish and definitely worth a try. My kids loved it! The bread is not as sweet as I thought, but it has a hint of sweetness, and tastes like real bread.
With every experiment, whether in the kitchen or craft room, there are fails. We tried cookies n' cream ice cream, and it was too thick, and it didn't rise. But, when ice cream is involved, one does not give up. So, we tried again! The vanilla ice cream with sprinkles was a success, followed by another yummy white chocolate raspberry and truffle bread with white chocolate chips. Here's how we did it.
Ice Cream Bread
Ingredients:
Vanilla Ice Cream, 2 cups
Self Rising Flour, 1 3/4 cup
Spatula
Bowl
Bread Pan
Parchment Paper
Non-stick spray
Sprinkles, 1/2 cup
Directions: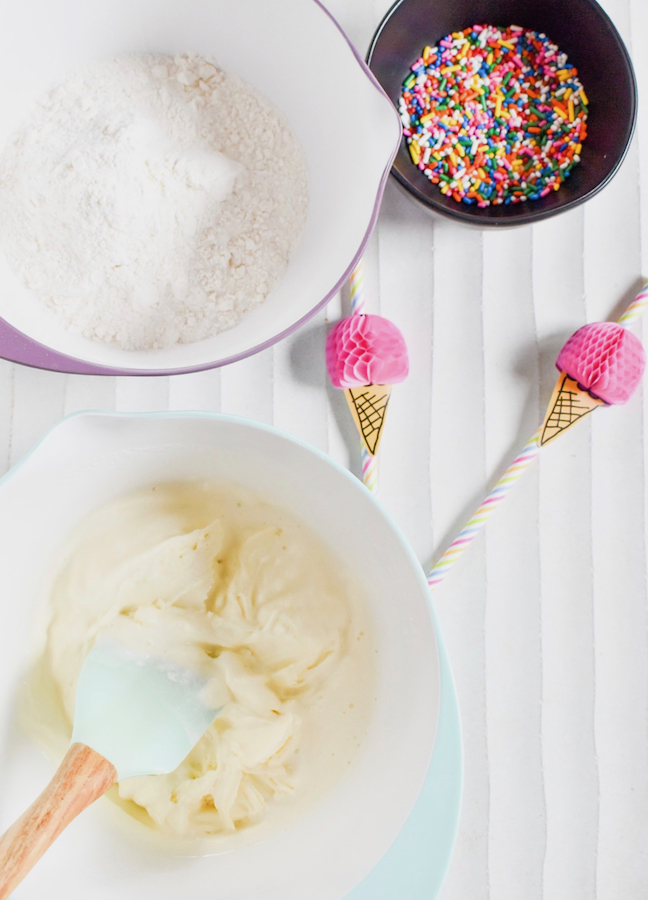 Step 1: Melt two cups of ice cream. I let my bowl sit on the counter for an hour or two until it was melted. You can use the microwave to melt in slowly.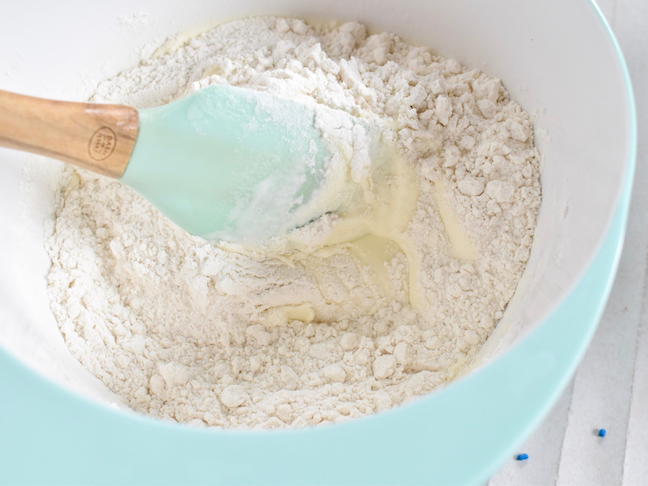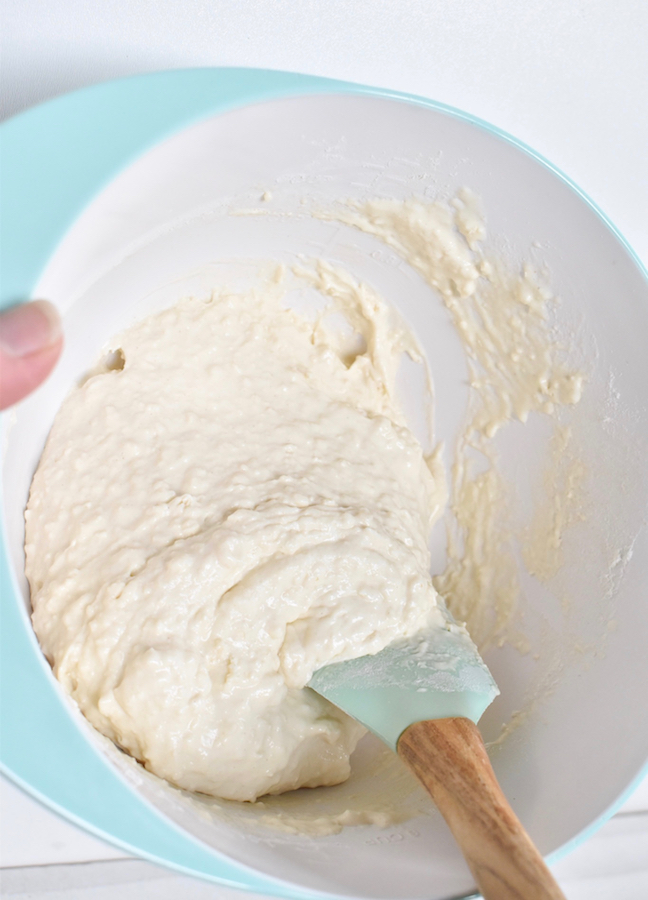 Step 2: Add the self rising flour to the ice cream and mix it together with the spatula. It is IMPORTANT to not over mix it. Stir until combined, then leave it.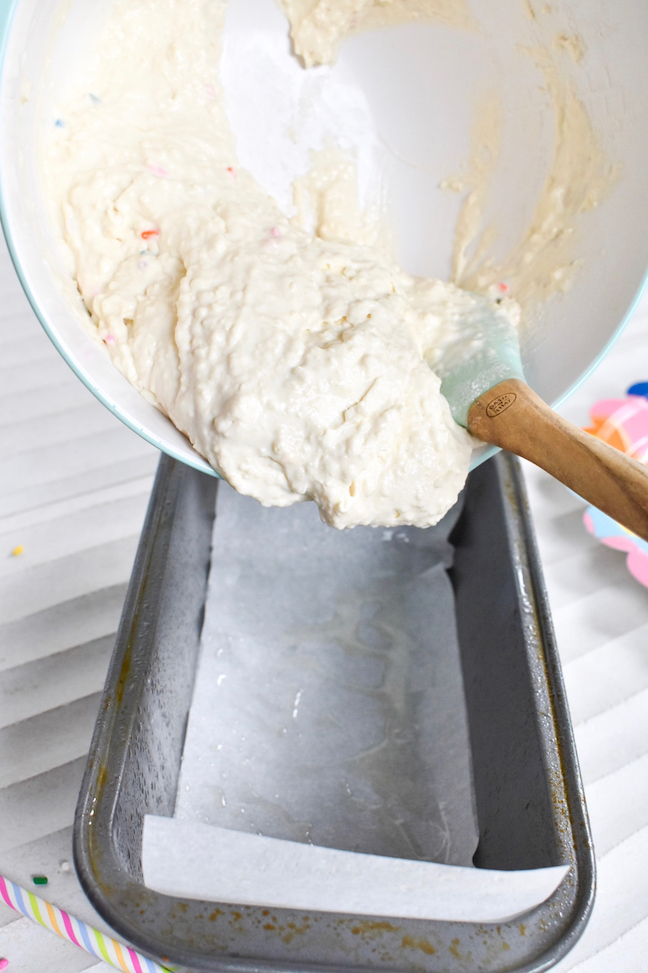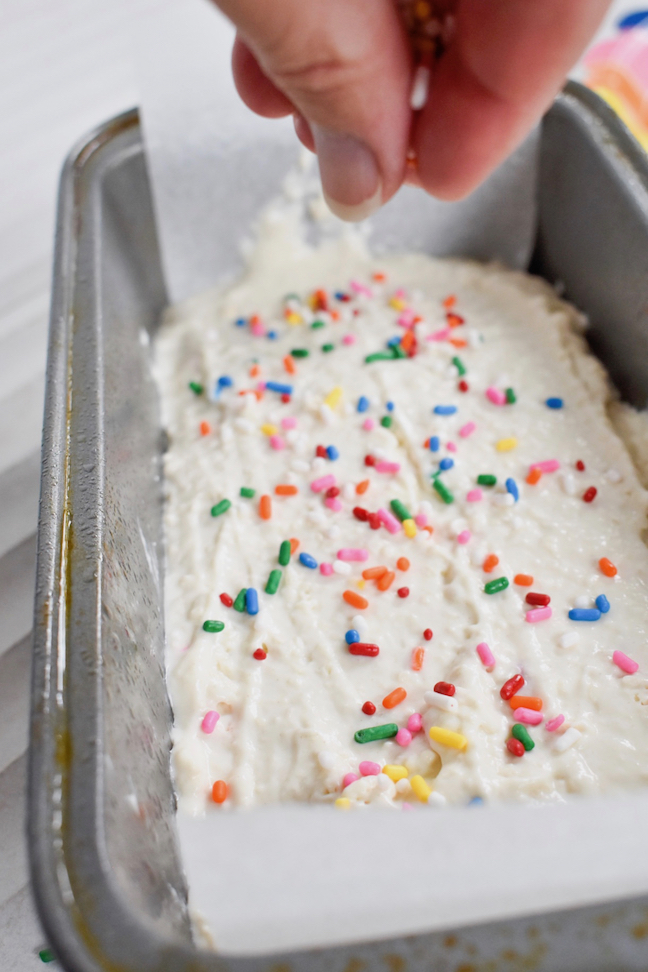 Step 3: Cut parchment paper to line the bread pan. Place the paper inside the bread pan, then spray it with non-stick spray. Pour the batter into the bread pan. Bake at 350 degrees for 40 minutes. Insert a toothpick in the center of the bread, and if it comes out clean, it's done.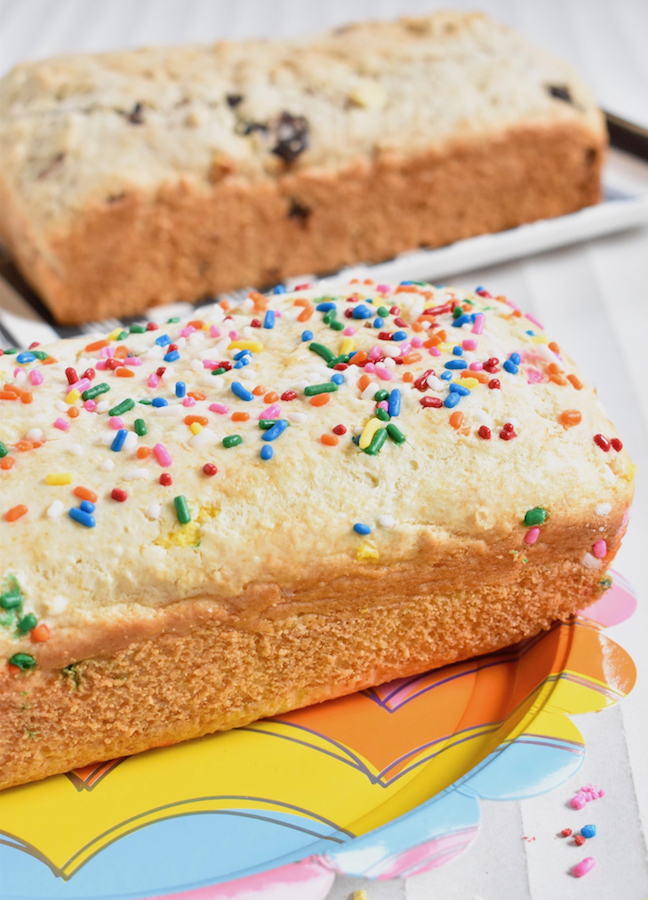 Step 4: Let cool, then slice and serve. This was really good with a dollop of fresh whipping cream on top!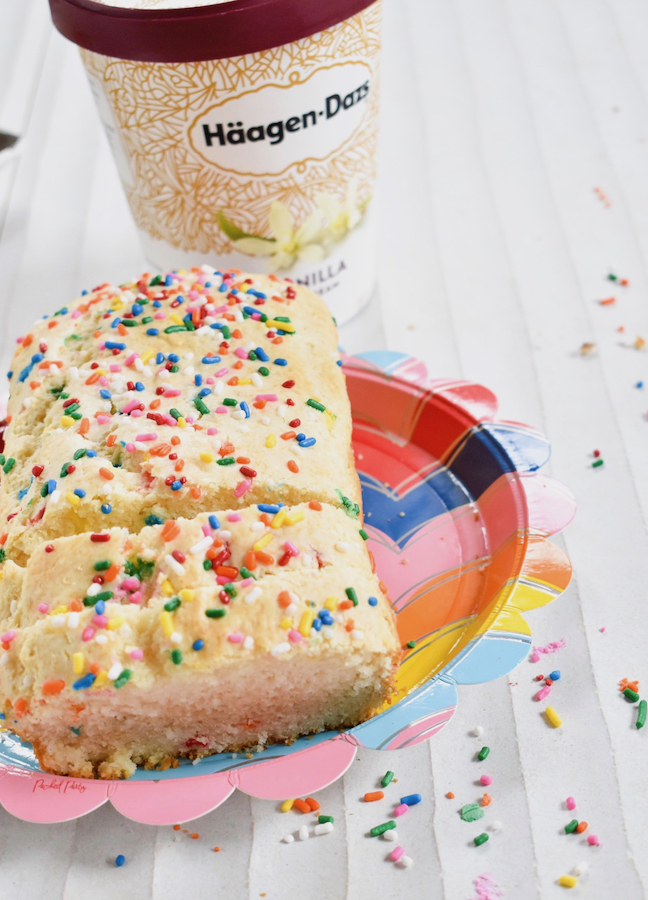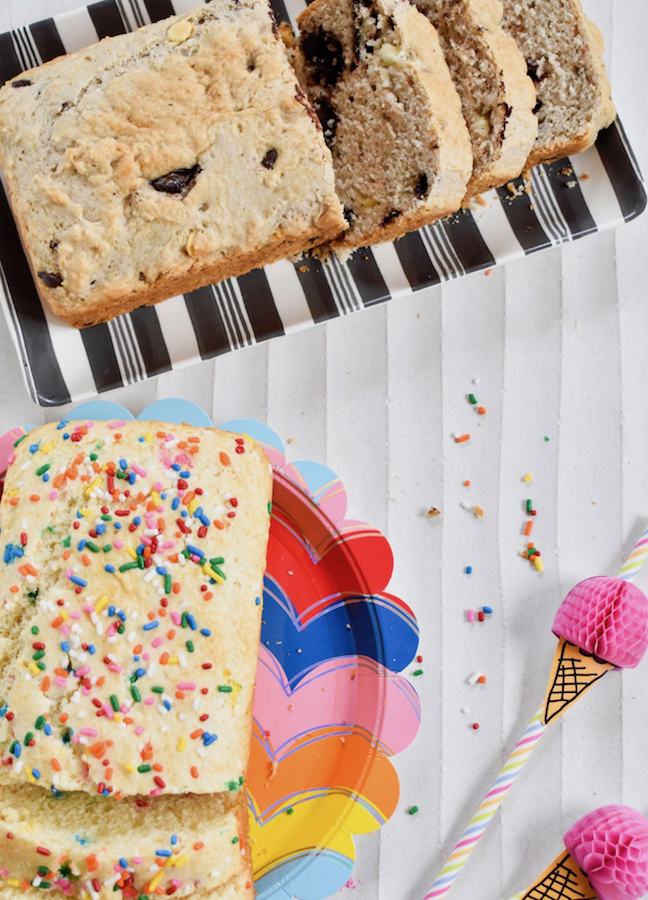 More Food Trends: