yields: 24 small hand pies
Ingredients:

2 cups blueberries, rinsed
1 cup raspberries, rinsed
¼ cup sugar
2 tbsp cornstarch
2 pinches salt
3 refrigerated pie crusts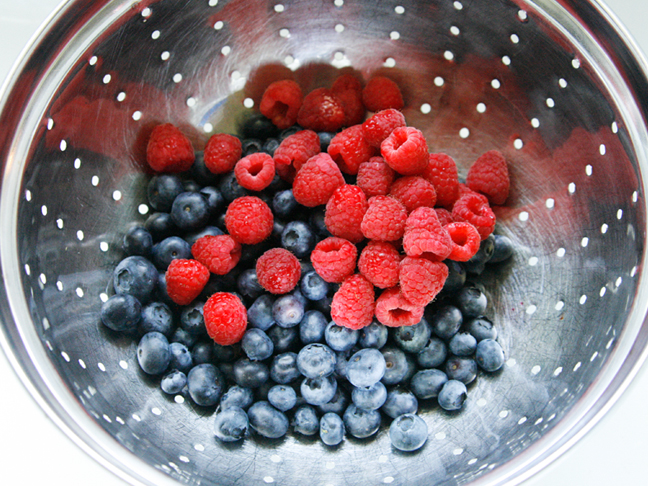 Preparation:

Step 1: Preheat oven to 375 degrees. Line a baking sheet with parchment paper or spray with cooking oil.
Step 2: In a large bowl, stir together the blueberries, raspberries, sugar, cornstarch and salt. Set aside.
Step 3: Unroll the first pie crust onto a floured board. Cut into 8 wedges.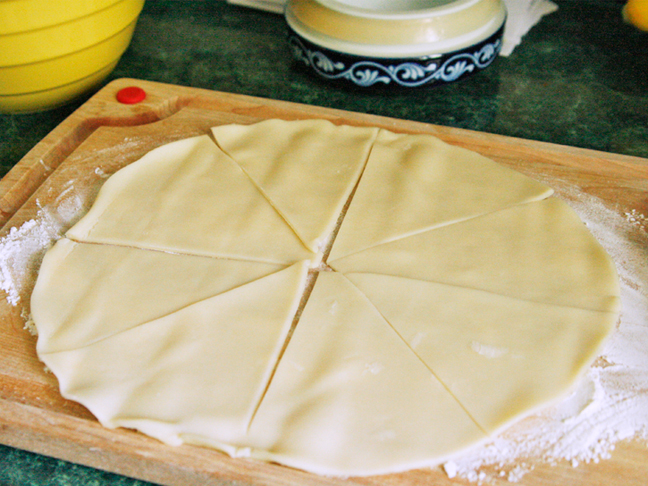 Step 4: Spoon the fruit mixture into the center of each dough piece and fold the edges, pressing to seal. Place on the baking sheet. Repeat the full process with the remaining dough and fruit until all has been used.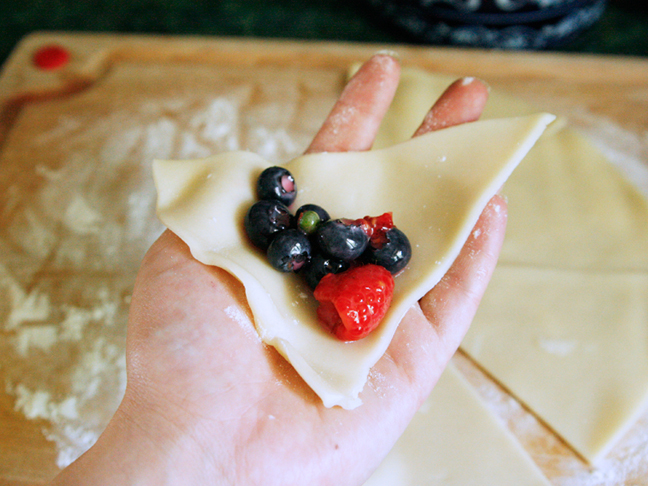 Step 5: Using a sharp knife, cut a small slit into the top of each pie.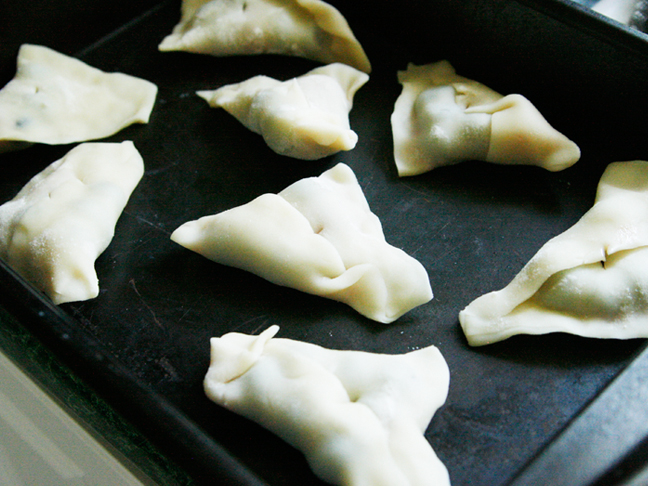 Step 6: Bake pies for 25 – 30 minutes, until golden. Let cool slightly before transferring to a serving plate. These can be served hot or cooled.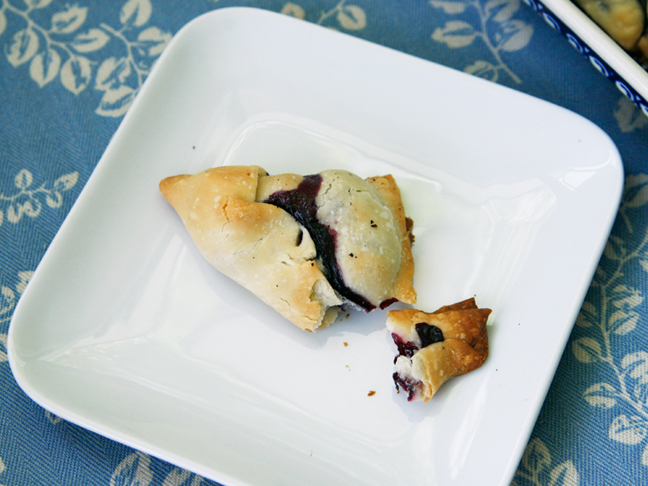 Want more fruity dessert ideas?
Find more recipes from Sarah Caron at Sarah's Cucina Bella.