If you think back to your childhood, many of your memories will centre around food, drink, traditions and experiences. For myself, there are foods and drinks that take me directly back to my childhood.
When I was a kid, no one bat an eyelid at lolly bags being sold in tuckshops at school or canteens at Girls Brigade. I remember I could buy five chocolate drops for five cents when I was in grade one and it was an exciting Girls Brigade night when the lolly bags included a sherbet stick. They were just so cool. To this day, whenever I have a chocolate drop or a sherbet stick, I remember my early childhood years.
Another childhood memory was cordial. I was brought up in a church and Cottee's Cordial was the drink of choice, offered to kids straight after Sunday School. I always had a glass of cordial and an Arnott's biscuit for morning tea every Sunday, just before the church service would start. The guaranteed colours were red, green and orange.
As kids, we didn't talk about flavours, we talked in colours. It was a good morning when a glass of red cordial was available, mixed amongst the cups of green. You had to leave Sunday School straight away to get a glass of red cordial because that would always be the first flavour to go.
Sometimes, my late grandma would be rostered on to serve the cordial and if she was on, she would ensure her little Beckles would get a red cordial. She knew red was my favourite.
Now that I'm a mum, I want my kids to also have their own childhood memories around food and drink. The easiest way for me to do this is at dinner time. I want them to remember dinner time as family time but I don't want them to just remember the experiences and tastes. I want to get them involved in the preparation of dinner because the more involved they are, the more likely they won't be grumbling when they come to the table.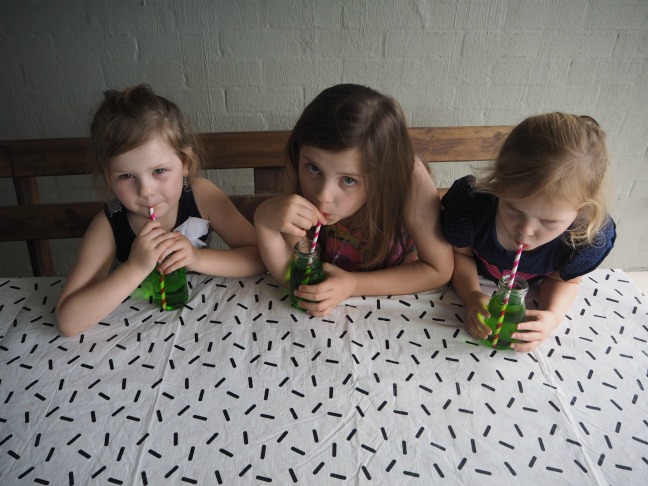 How to Include Kids in Dinner Preparation
My kids aren't always thrilled with the dinners I make for them. It's not because I'm a bad cook, but simply because of their expectations. They would eat chicken nuggets and chips every night if they could, but I know it's not the best for their health. So I have a few tips that get them to the dinner table with very little complaining about what's on their plate.
Give them a Job
While I'm serving the dinner, I get the kids to set the table. This involves turning the light switch on for our pendant lights, setting the placemats and cutlery. It can often be a race for who does what first. I don't mind what game works for them, so long as it gets them to do their chore.
Leave the best 'till last
I have special drink canisters for the kids that look oh so cool and special (they are available for 75 cents each at Kmart). We use plastic cups during the day, but since we're sitting at the table for dinner, we leave the best till last and use glass jar drink canisters. We also have special plates that are different to what we use throughout the day.
Offer Something That's Only For Dinner Time
Water is always offered as a drink with dinner, but I also make up a jug of Cottee's Cordial and pour this into everyone's cup. We mix it up each time as there are so many flavours to choose from. Keeping this drink as something we can enjoy as a family, with dinner, keeps my girls at the dinner table, even if they're not fussed by what's on their plate.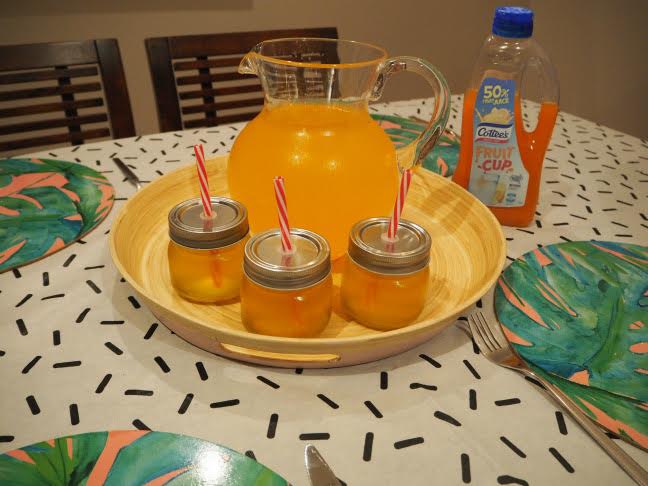 Open up the communication lines
Dinner time can be the best time to interact with each other and discuss the day we've had. We keep the TV on low as background noise. Sometimes we also play a guessing game when we have ABC 4 Kids on, we play a game where we guess the next segment at 7pm when the kids' shows have finished. It's become a family tradition the kids love.
Dinner time may not be the best family time
Not every parent works a 9 to 5 job. There are families where shift work can disrupt simple routines. Dinner time may not be the best time for family time. Instead, why not choose another meal time to connect together, or simply make a daily or weekly tradition of enjoying time together over a drink or snack.
Another way I get to connect with my girls is on an afternoon when I've picked them up from school and kindy. They are usually hungry for a snack, but I'm reluctant to give them a lot of food, as it means they won't get through their dinner. Instead, I offer them a small snack and a drink. We then sit and talk about our day and it can be a great time to simply debrief.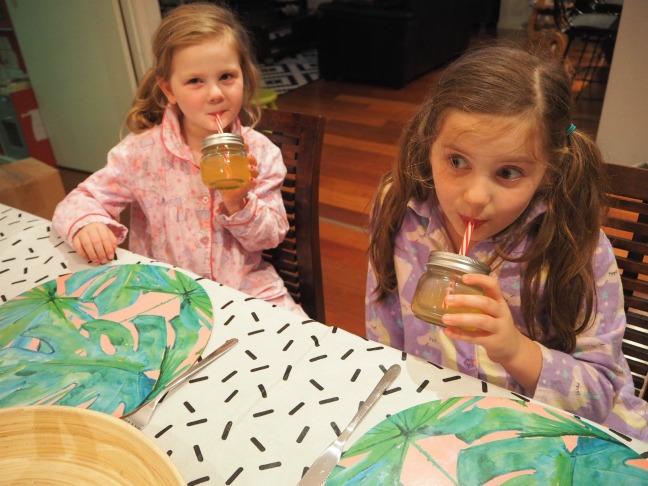 Creating memorable experiences for our children ensures quality time spent together as a family. Why not make the most of the times when we need to pause to eat and drink, and bring back the flavours we enjoyed from our childhood? I can guarantee your kids will look back on these simple rituals as some of their most favourite childhood memories.