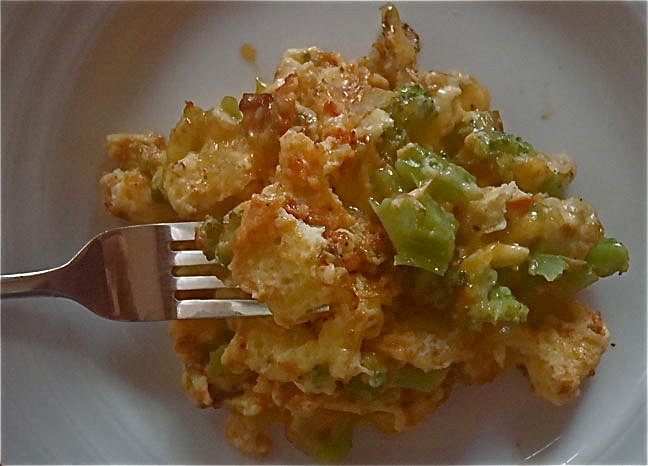 If your kids are like most (not like mine, of course), this is a really great, quick and easy breakfast, even for a busy school day. 
If you don't have broccoli on hand you can use any leftover, cooked vegetable your family enjoys.  Or hey — skip the veggie all together if you want; the tomato paste adds a lovely sweet flavor and is quite healthy to boot!
Ingredients:
4 eggs
1/8 cup finely chopped onion
1/2 teaspoon minced garlic
Olive oil
1 tablespoon tomato paste
1 cup steamed broccoli (see how to steam broccoli in Lemon Broccoli recipe)
1/4 cup graded cheddar cheese
Salt and pepper to taste
Preparation:
Serves 2 to 4
Use a whisk to blend the eggs until frothy.  Set aside.  
Cook the onion and garlic in a medium-sized non-stick saute pan in the olive oil over medium-high heat until they begin to brown, about 3 minutes.  Add the tomato paste and broccoli and stir to combine.  Then add the eggs and continue to cook for about 30 seconds without stirring.  Then, stir the eggs to incorporate them into the vegetables.  Add the cheese and season to taste with salt and pepper.  Serve immediately!