Are you looking for dairy-free Thanksgiving recipes that you can enjoy with your friends and family? If yes, then you have landed at just the right place. We have listed 8 best dairy-free recipes for all. Whether your guests are vegan, lactose intolerant or avoid dairy for other reasons, these recipes will make sure there is something for everyone. So let's get cooking!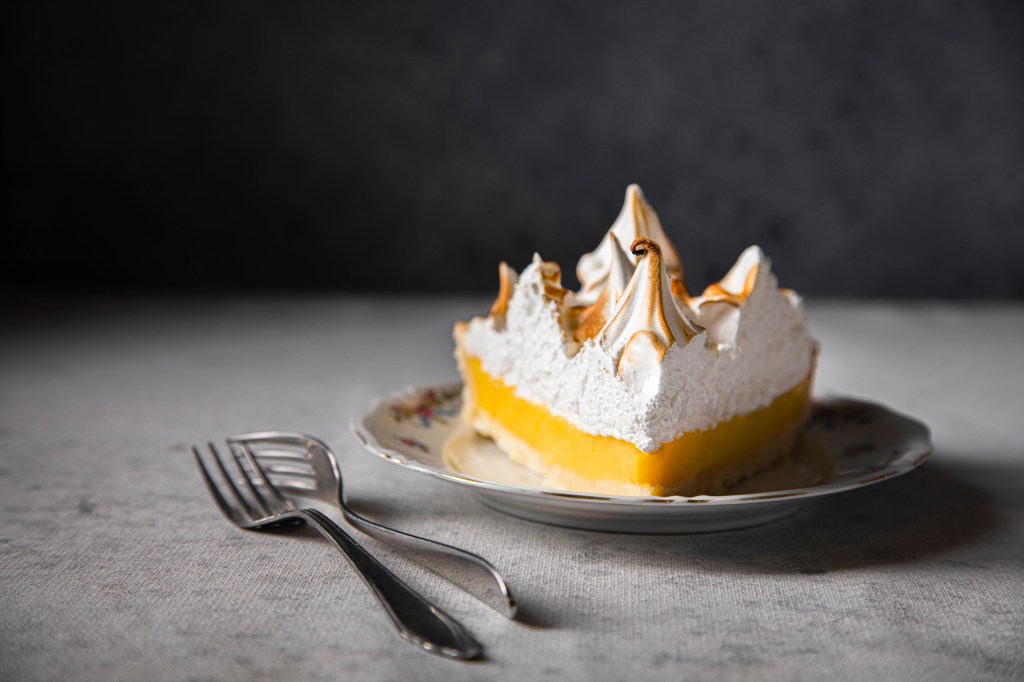 1. Vegan Pumpkin Meringue Pie
You do not have to miss out on pumpkin pie this Thanksgiving, as we have a dairy-free option for you and your guests. And the best part is, you can relish the dish without compromising on the taste. Although it takes around 3 hours to make it, you can prepare it in advance and serve it when your friends and family are gathered around the dinner table.
Simply blend salt, sugar, oats and pecans along with coconut oil until incorporated. Spread the mixture in the pan in a thin layer and bake it until dark brown. Once the layer cools down, spread the pumpkin pie filling made with coconut milk over the crust. Then bake the pie and allow it to cool completely before adding meringue on top of the pie and browning it with a blow torch.
2. Apple Crumble Pie
You must have thought of making apple crumble pie many times before, but avoided it due to dairy restrictions. However, this time, worry no more! Bake this delicious, sweet, gooey apple pie with cinnamon and coconut sugar crumb topping this Thanksgiving.
You can easily swap the butter with coconut oil or any plant-based butter. And if you want to avoid all the hassle of making the base layer, you can simply get the refrigerated pie crust from the store to speed up the process.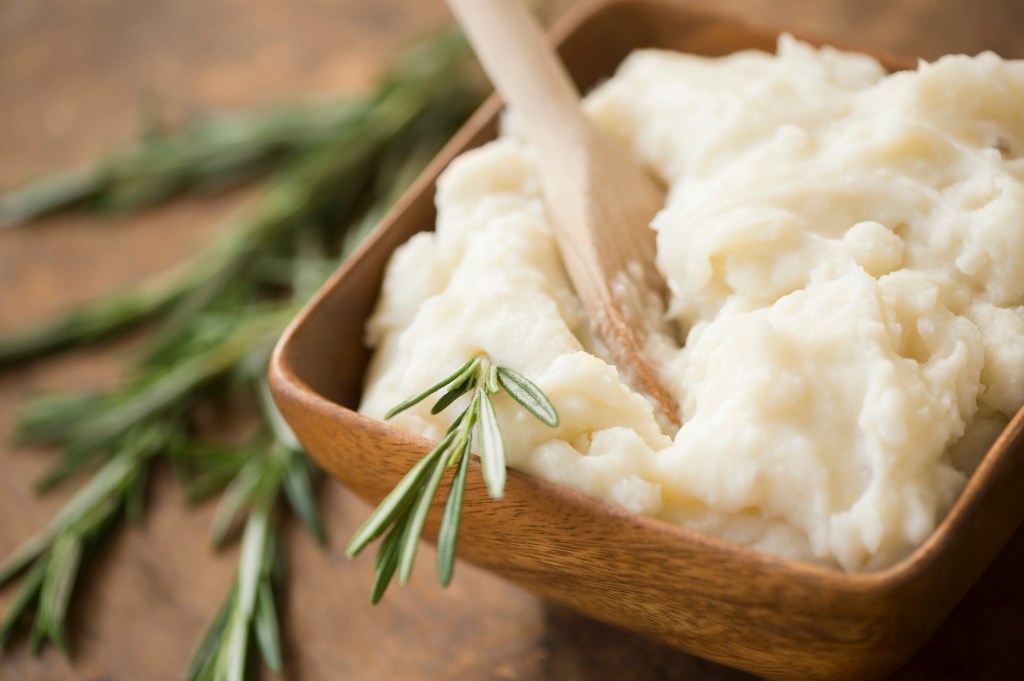 3. Dairy-Free Mashed Potato 
Mashed potatoes are a must for the holiday. You can follow the traditional recipe, switching out the butter in the dish and using olive oil instead. Similarly, replace regular milk or heavy cream with almond milk or any other non-dairy milk to make the dish creamier, fluffier and tastier. Your family is guaranteed to absolutely love the dish.
4. Mashed Sweet Potatoes 
If you have health-conscious family members coming home for the holiday dinner, then make a mashed sweet potato dish for them. This is will surely be one of the stars among your Thanksgiving side dishes. Simply boil the sweet potatoes (with skin) until nice and tender.
Add the spices, salt, green onion, olive oil and almond milk to the drained potatoes and mash them until they get creamier and smoother, as per your liking. You can even prepare the dish in advance and store it in the fridge for up to 4 days, adding a splash of olive oil or almond milk before reheating it if it has dried out. 
5. Corn Bowl 
This recipe is so easy to make that even your little ones can help you with it. All you need is frozen corn, some seasoning, non-dairy butter, chopped veggies like onion, carrots and celery, and herbs like parsley and thyme as well as dairy-free sour cream. Simply melt the butter, add in your chopped veggies, boiled corn and sour cream along with seasonings or topping of your choice, and voila, the dish is ready to be served. 
6. Pecan Pie Bars 
This recipe will be loved by all, especially kids. It is your classic pecan pie, but in the form of a bar. Mix all the ingredients of the crust like flour, maple syrup and coconut oil till you have a nice crumbled texture. Spread the mixture on a pan and bake it till it gets golden brown.
Combine coconut sugar, vanilla, salt, maple syrup and oil in a pan over medium heat until you get a smooth caramel texture. Add in the pecans and then pour the mixture on the crust. Bake the dish for another few minutes. Once cooled, drizzle melted chocolate on the pie and refrigerate the dish before cutting it into bars. Remove them from the fridge at least an hour before serving. 
7. Carrot Pigs in a Blanket 
This easy-to-make finger food will be a showstopper at your Thanksgiving table! Cut carrots into small pieces and coat them in olive oil, salt, cumin and pepper. Divide the store-bought pizza dough and cut it into even pieces.
Place the carrot at one end of the dough and roll it up. Plate the rolled dough on a baking tray, brush it with olive oil, garnish with sesame seeds and bake them till the rolls turn light golden brown. Serve it with your favorite dressing on the side.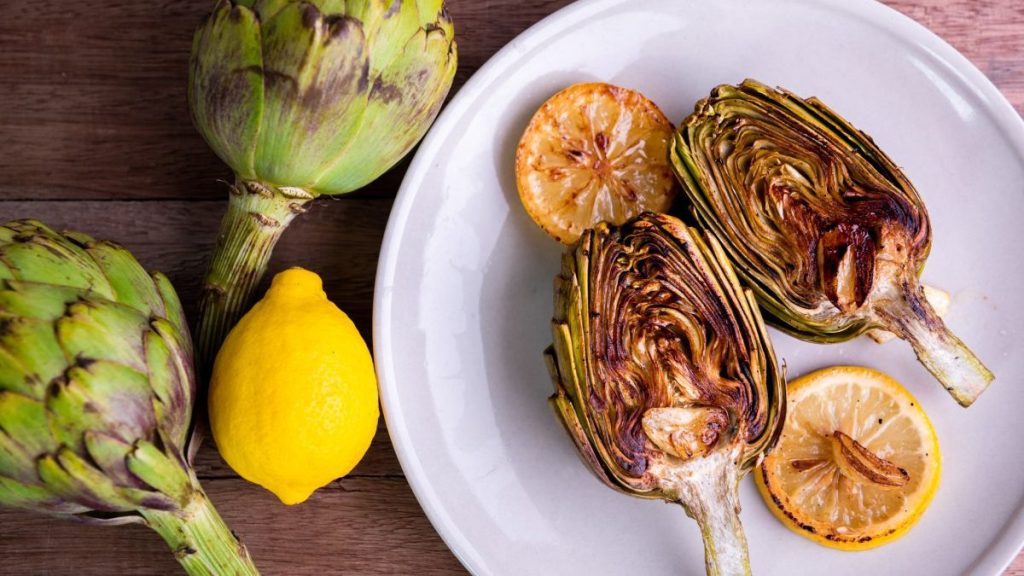 8. Roasted Artichokes
One of the easiest and least messy dishes that will leave everyone impressed is roasted artichokes. Simply boil the artichokes and peel the outer layers, leaving behind the artichoke hearts. Season the artichoke heart with garlic, cloves, salt, pepper and olive oil. Roast them in the oven until golden brown and crispy. And it's done! Serve it with some garlic aioli on the side or any dressing of your choice. 
Aren't these dairy-free recipes easy to make? Which one of these Thanksgiving food items will you be making this holiday season? Do let us know in the comment section below.