Hot cocoa bombs are blowing up the internet! Following in the footsteps of dalgona coffee, pancake cereal, cloud bread, cloud eggs and other dishes that have gone viral this year, the hot cocoa bomb first gained in popularity on TikTok and Instagram. Sure, you can buy them pre-made – actually, you can't. They are sold out everywhere! But they are pretty easy to make and much more fun to DIY at home!
So if you want to impress your family and make ultra-delicious hot chocolate, these hot chocolate bombs will do the trick! Traditional hot chocolate mix is hidden inside a sphere of chocolate with other add-ins for a delicious, modern candy look. Then you simply pour hot milk over the sphere to stir together delicious hot chocolate. It's extremely satisfying watching that chocolate melt in your mug, and kids will LOVE it! Sure, they'll love any hot chocolate, but they'll love this version a lot more.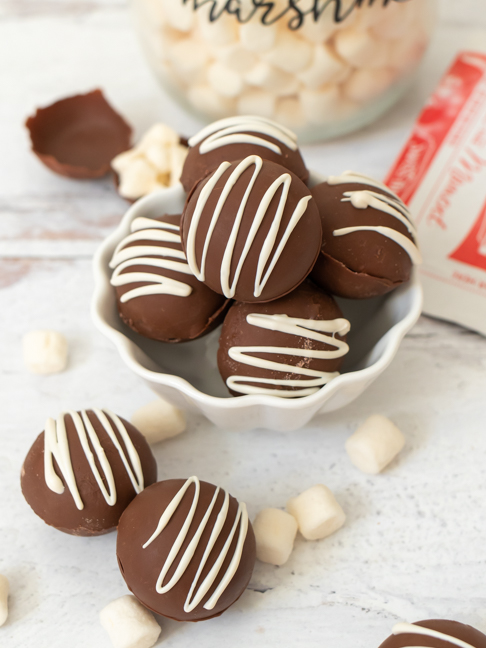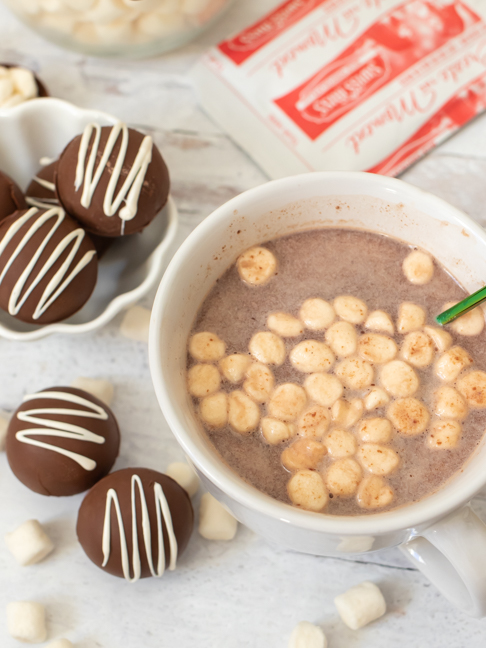 Despite their intimidating spherical appearance, hot chocolate bombs are pretty easy to make with the right tools. Mainly, you'll need a spherical mold. Mine is just a cake pop mold, and it works perfectly for making small balls of hot chocolate. Once they're set, you can package them up in little bags for sweet homemade gifts as well. After all, who doesn't love hot chocolate on a cold night?!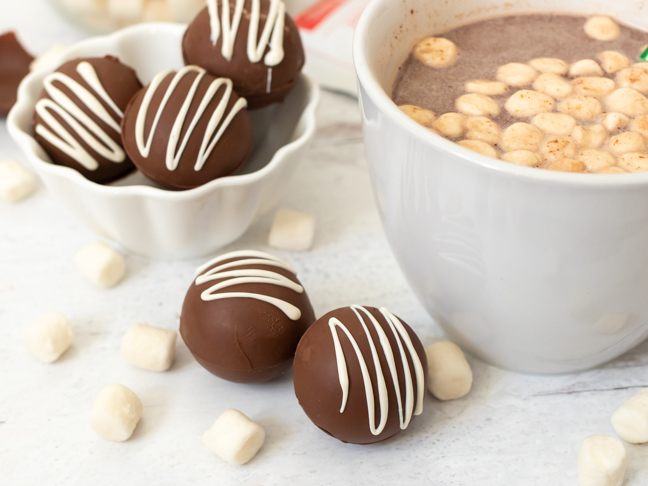 What do you fill the hot chocolate bombs with?
You can add ANY of your favorite hot chocolate mix-ins or toppings inside of your hot chocolate bombs. Marshmallows are always a great choice, but caramel chunks, crushed peppermint or white chocolate are also great additions. Most of the flavor comes from the hot chocolate mix (whether homemade or store-bought). However, the chocolate outside melts into the milk and makes for a creamier beverage. I don't know about you, but I definitely prefer it this way! For best results, always make your hot chocolate with milk. Dairy or diary-free options should all work and result in delicious hot chocolate!
In this example, the mold I used is fairly small. I like to use two hot chocolate bombs in one standard sized mug. This is entirely up to you and the size of spherical mold you can find.
Here's how to make easy hot chocolate bombs for your friends and family (any yourself, of course)!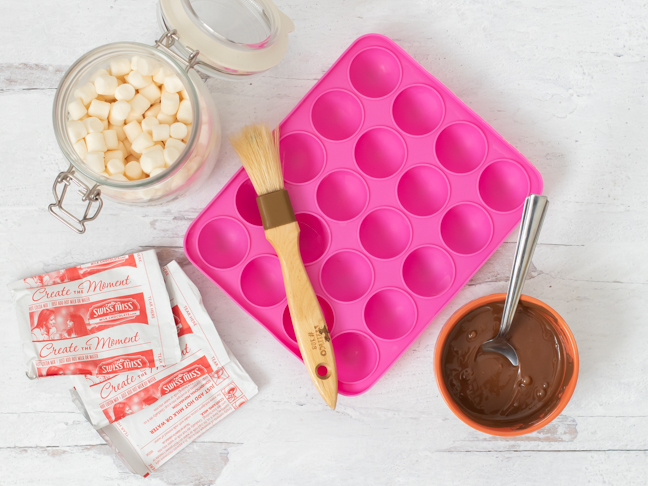 More Hot Cocoa Recipes: