We've all heard of pumpkin bread…but have you ever tried butternut squash bread?! Now that the PSLs are back and the weather is cooling down, it's time to get back to using my oven, which usually means I'm in the kitchen baking batches and batches of pumpkin bread for the next couple months. It gets old after a while, so I experimented with squash puree to update my favorite pumpkin bread recipe. I've gotta say, MOVE OVER PUMPKIN, butternut squash bread is equally delicious!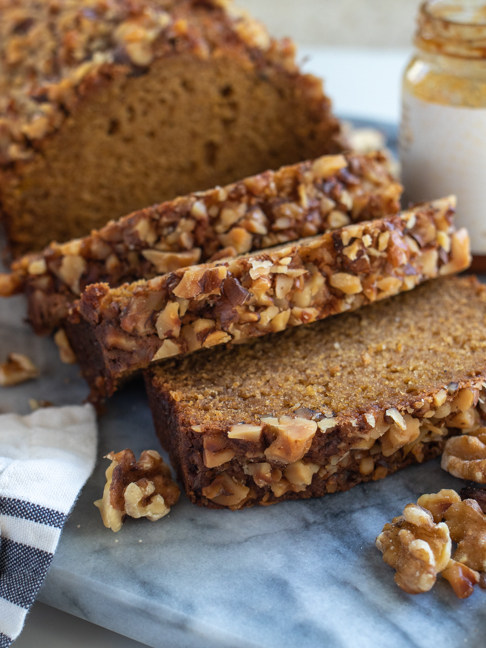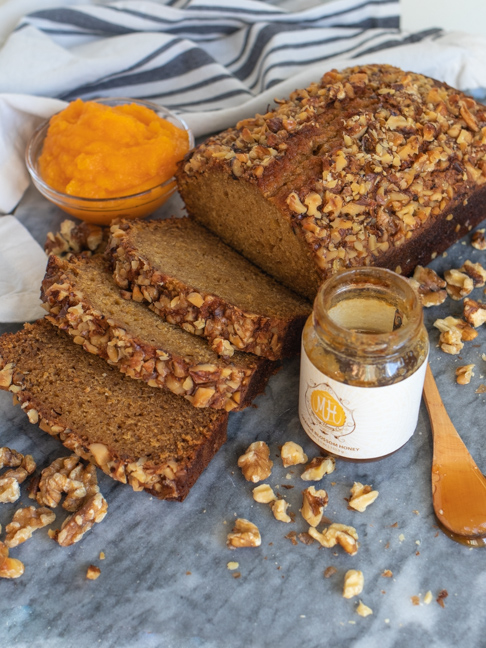 Butternut squash doesn't get enough credit. It's delicious in multiple recipes, including a lot of baked goods! In almost every recipe that uses pumpkin, you could swap it out for butternut squash. The only tricky thing about this recipe is making the squash puree. Typically, you can purchase cans of pumpkin puree for easy baking, but (to my knowledge), butternut squash puree is not so easy to find. Instead, you make the puree from scratch by roasting the squash until softened enough to blend into a puree for your recipe. That said, it's worth every bit of effort! Whether you mix in chocolate chips, top it with walnuts or leave it plain, I've never met anyone who didn't love this recipe! In the end, it does taste very similar to pumpkin bread. Perhaps it's a good alternative for people who say they "don't like" pumpkin?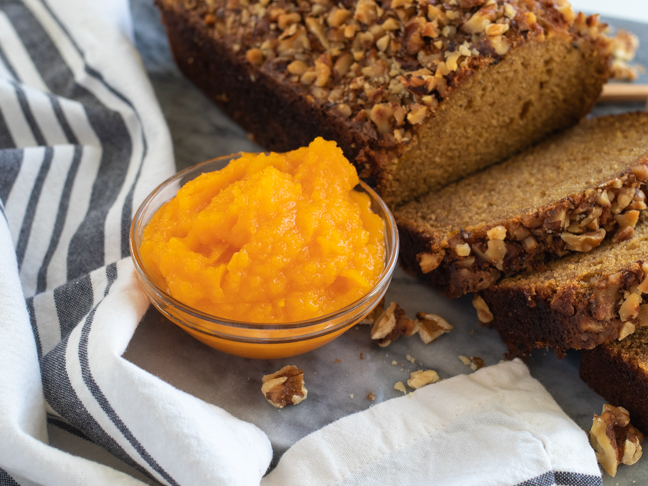 Here's how to make delicious homemade butternut squash bread that's perfect for fall!