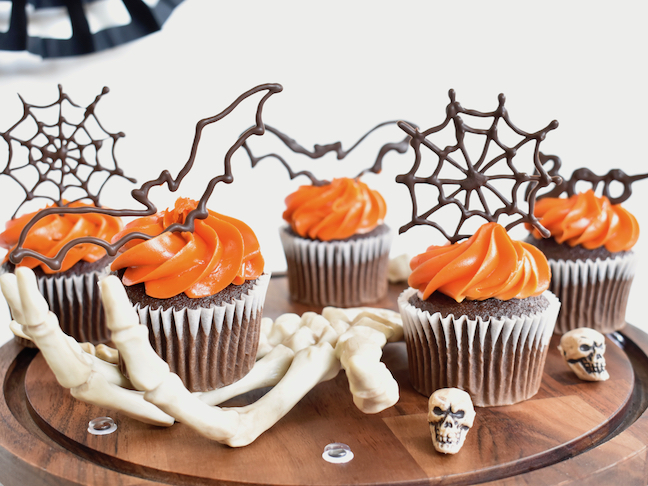 I love to bake, but I am by no means a pastry chef. I would love to bake every week, but I'm limited with my time, especially when it's insanely busy during the holiday season. Halloween is just around the corner, and I know exactly what dessert to make, or not make, but decorate! You got it, they are not homemade; however, they have that extra homemade touch of DIY chocolate Halloween toppers….which counts just as much in my book as being homemade.
Follow these next simple steps to make store-bought cupcakes look display-worthy in no time. Chocolate has never tasted so good, and looked so cute!
Melted Chocolate Cupcake Toppers for Halloween 
Materials:
Cupcakes, store-bought or homemade
Ghiradelli melting wafers
Parchment paper
Print-outs of Halloween-themed objects to trace
Plastic sandwich bag
Directions: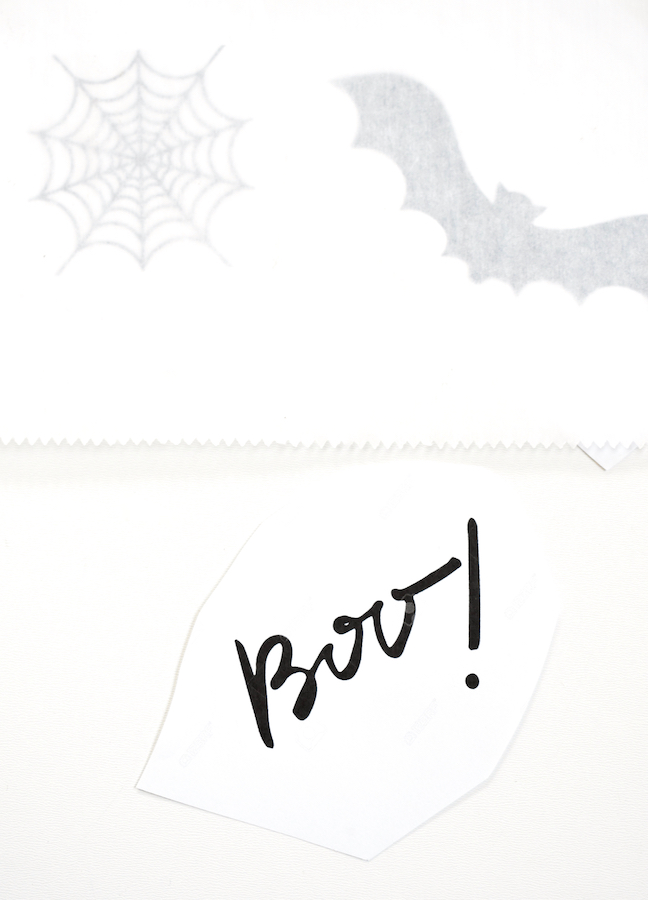 Step 1: Find clipart to trace online. Resize it as needed, and then print it out. Place the artwork under a piece of parchment paper.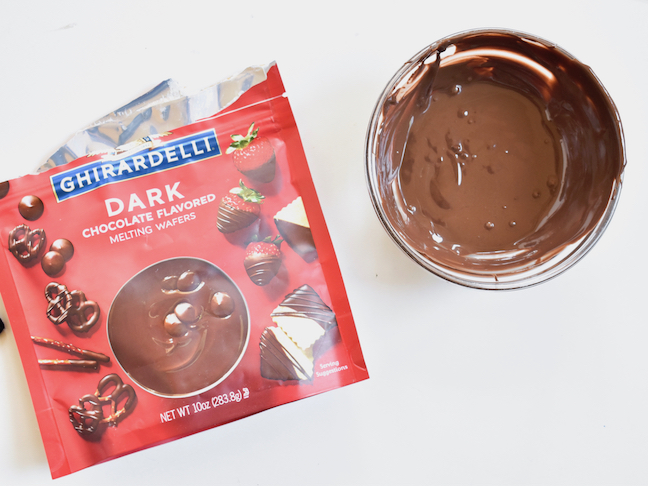 Step 2: Melt the chocolate in a heat-proof glass container in the microwave. Be sure to use the wafer chocolate, because chocolate chips you use in cookies may be delicious, but it is too soft and the designs you make will break easily.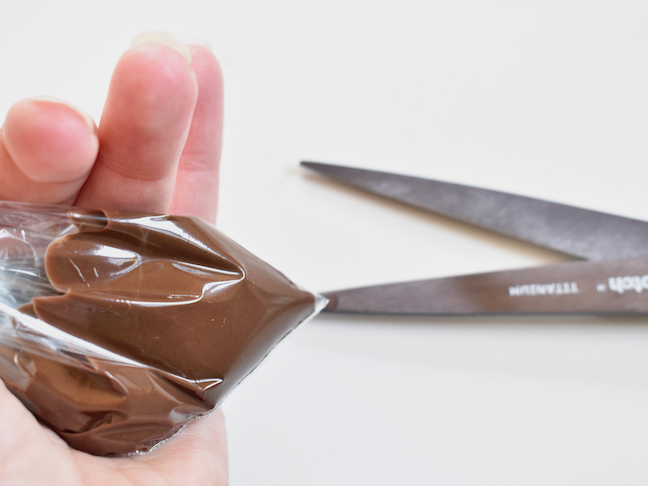 Step 3: Pour the melted chocolate into a plastic bag, and press it into one corner. Cut the corner of the bag. Don't cut too much of the bag, or it will be too large. Don't make it too small, or the designs will be too thin and break. Find a medium size that works.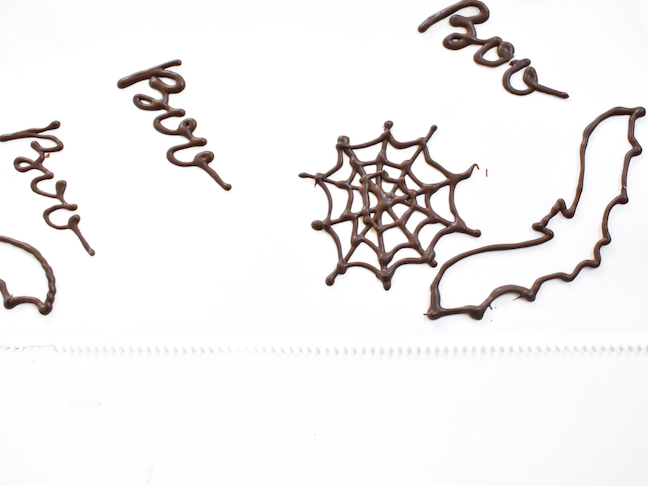 Step 4: Begin to trace the designs with the chocolate. It will harden within 15 minutes, but chill for about 20 minutes to be safe.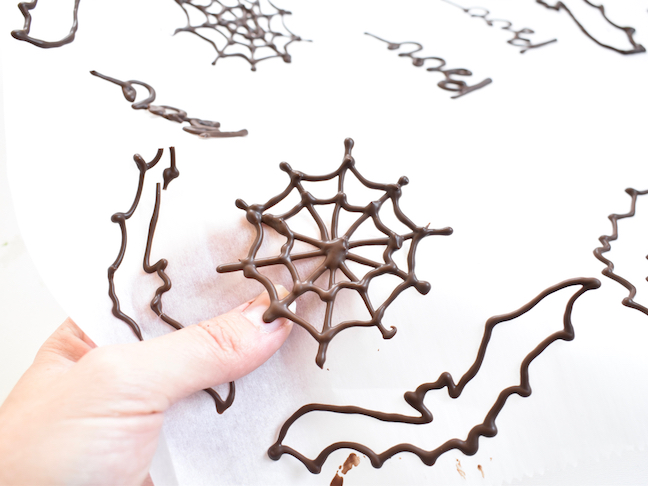 Step 5: Gently peel the paper from the bottom of the designs. Go slow and be careful not to break the chocolate. The bats were harder because there was less chocolate, and the spider webs did not break because there was more chocolate in the design.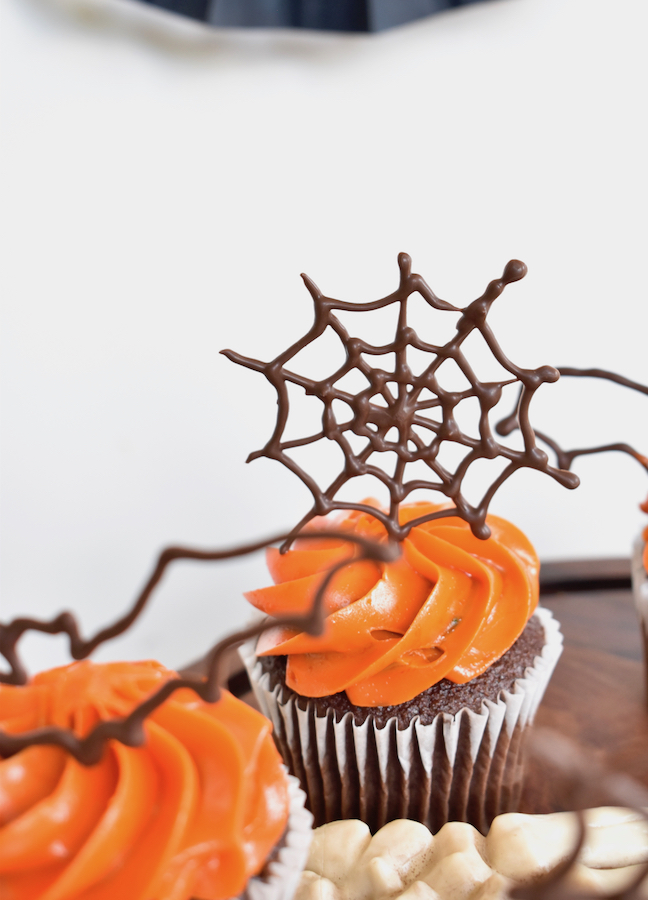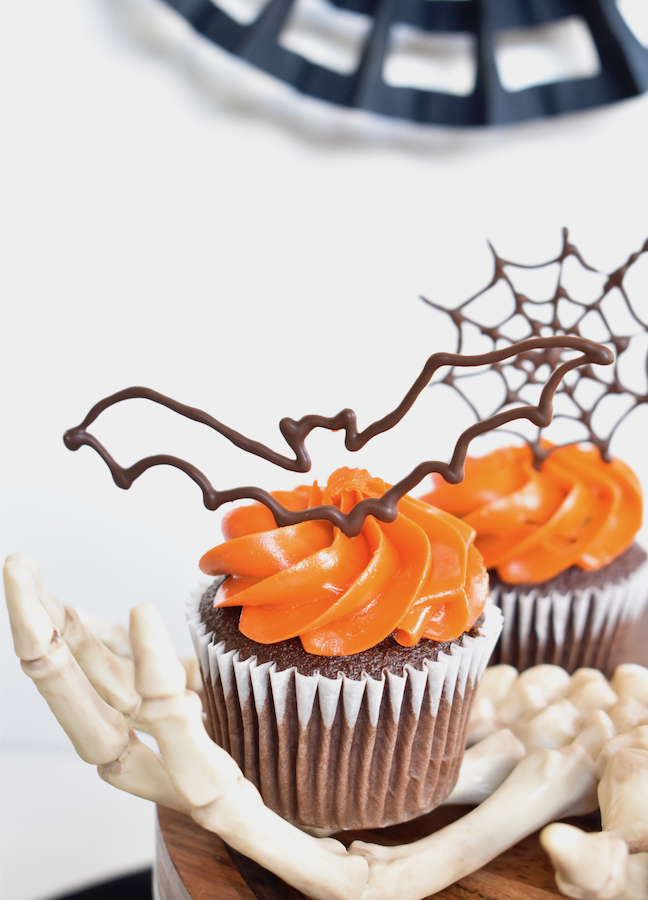 Step 6: Set the pretty chocolate design on the cupcake. You can set it down flat, or keep it upright like I did. You can make these for any holiday, because chocolate is good year-round!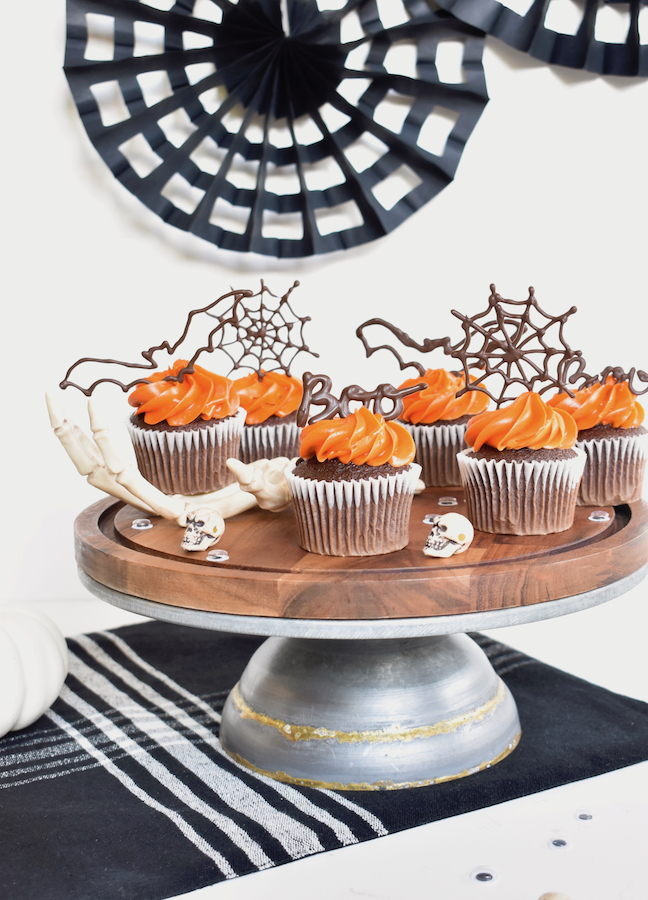 More Easy Halloween Treats: