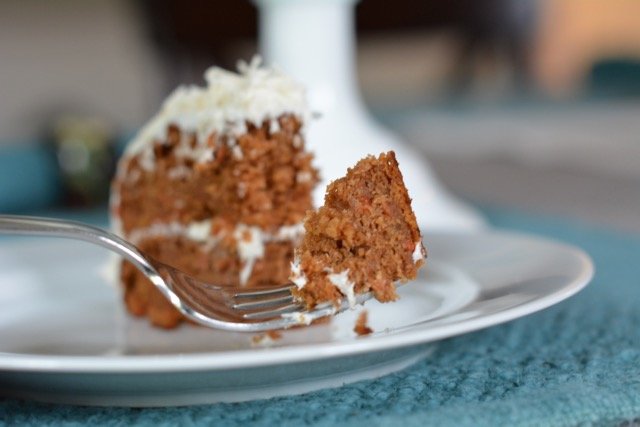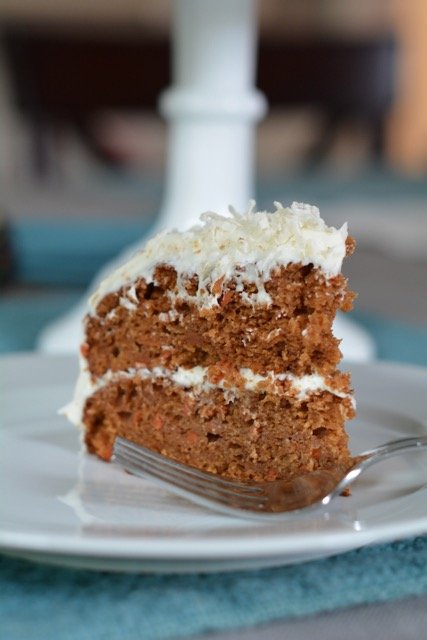 My grandmother made the best carrot cake with cream cheese frosting of all time. I have so many fond memories of licking my plate clean after each slice so as not to miss a single luscious crumb. When I made her carrot cake recipe for my kids several years ago I couldn't figure out why it didn't taste the same as I remembered, until my mother pointed out the my grandmother used to double the frosting recipe. The cake I adored had a layer of cream cheese frosting nearly as thick as the cake itself. No wonder I loved it so much!
These days I've dialed down the cream cheese frosting and dialed up the carrot cake, but it's still amazing nonetheless. I also eliminated the nuts because nobody in my house likes them in baked goods. Plus, some of my kids' friends have nut allergies. I like to focus on flavor when I'm eating it and not the texture, but feel free to add them if you want to.
It's easy to bake, easy to frost, and is coated with shredded coconut to cover any imperfections. This moist, flavorful carrot cake will make guests swoon. Just make sure you have enough on hand for when they inevitably ask for seconds (or thirds!).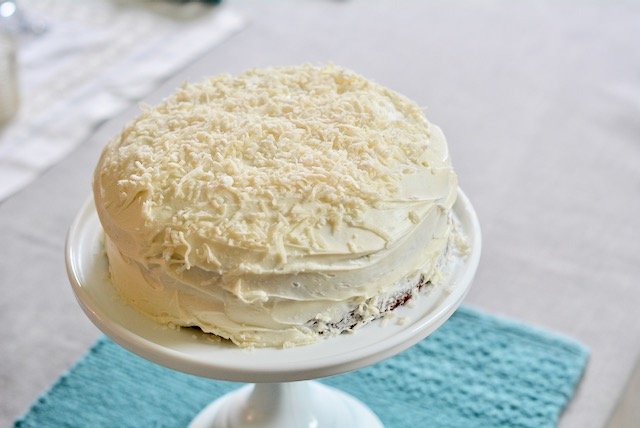 Carrot Cake With Cream Cheese Frosting Recipe