You might know about postpartum bleeding and you might even know about diaper-wearing/leaking, but you certainly know that delivery entails lots of pain, soreness and vaginal sensitivity. Unless you've hired a doula, however, you probably don't know what padsicles are and how they can be postpartum game changers to help ease all the consequences of bruising and tearing.
A padsicle – when a pad meets a popsicle – is basically a frozen pad.  A cold, soothing, healing postpartum pad for new moms to use after vaginal birth. If you're short on time and don't mind spending the money, Frida Mom has cult ones that Moms swear by, called Instant Ice Maxi Pads. We suggest buying two boxes if you're planning on going that route.
If you want to make your own, it's easy!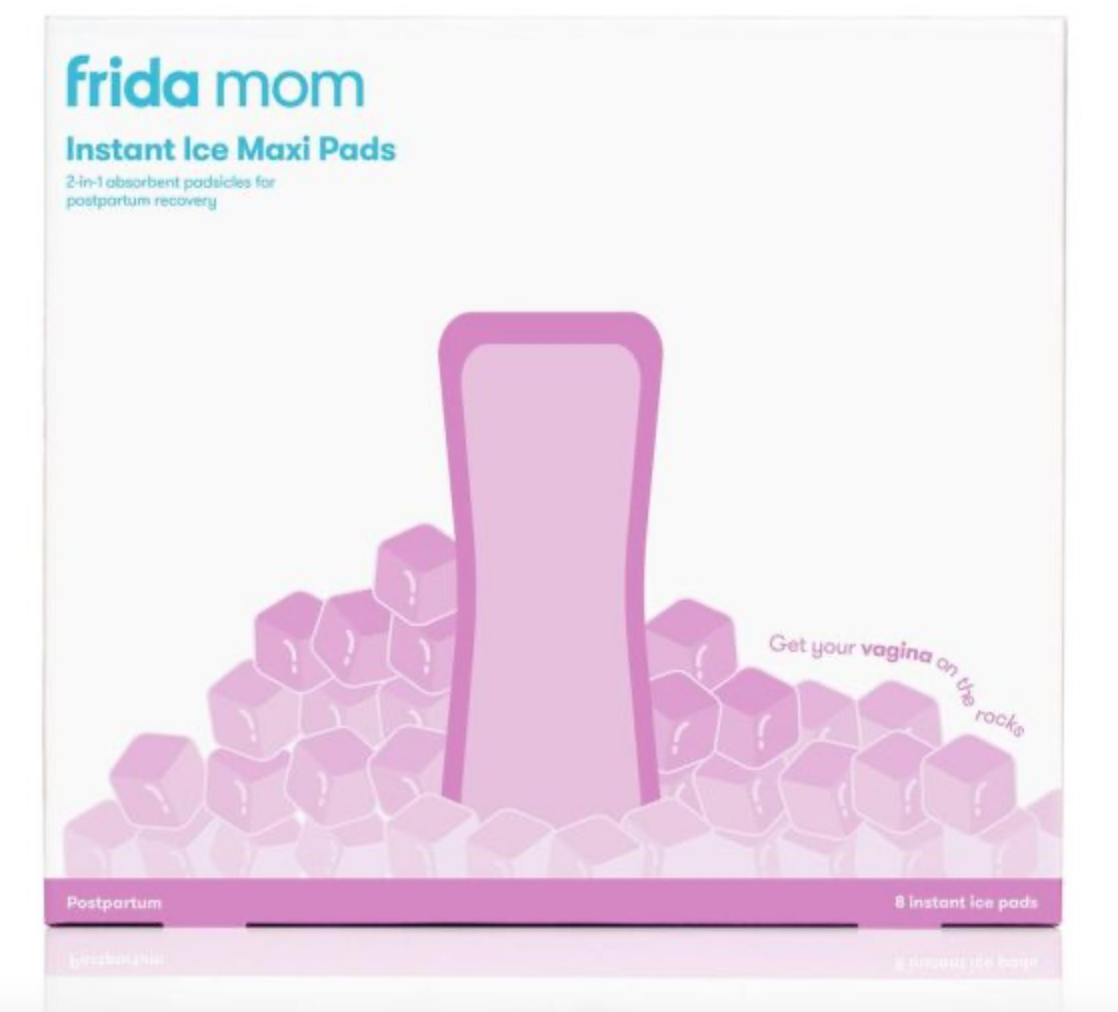 Ideally you'll be making these towards the end of your third trimester. Trust us, the last thing you want to do when you're recovering and caring for a newborn is any extra chores. Having recovery tools in place and ready-to-go is key. Plus, these take some time to freeze and when you're in pain you won't want to wait even a minute for anything that can provide even a smidgen of relief. We suggest making about 14 padsicles (just double check you have room in your freezer first!).
Here's how to DIY your own padisicles: 
Unwrap a pad and lay it fully open on top of a large piece of aluminum foil (we love these pads from The Honey Pot Company) so that it sticks to the foil. Generously pour and spread unscented 100% pure aloe vera gel all over the sanitary napkin. Next, generously pour witch hazel all over the pad. This combo will reduce swelling, itching and pain. The pads from The Honey Pot Company already have some lavender oil on them, but you can add an extra drop if you wish for added anti-inflammatory relief. After you have poured everything over the pad fold the aluminum foil over it and place it in the freezer till you're ready to use it (at least 2-3 hours).
Once you're ready to use your padsicle, let it thaw slightly and use it as you would a regular pad. These do get wet so consider sitting on a towel or in a place where you don't mind leaving a bit of a puddle.
Read About Labor & Delivery: