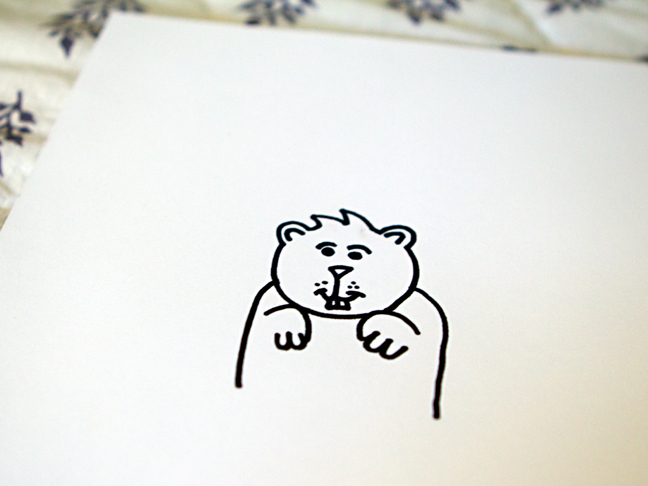 Because I have a blog full of kid art projects and activities, people often assume I have some amount of artistic ability – they couldn't be more wrong.  But that doesn't stop me from getting creative with my kiddos and it shouldn't stop you either.  Hold my hand and I'll walk you through the quick and easy steps to creating this cute groundhog shadow puppet.
Start by checking out this step-by-step tutorial on how to draw a groundhog (it's simple, I swear).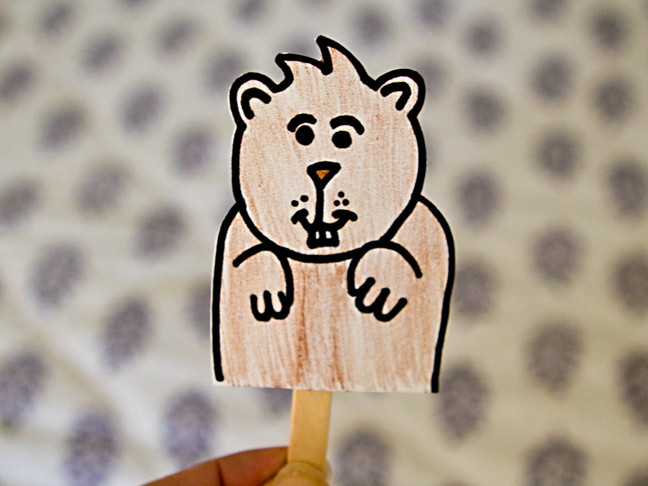 Once you and your kids have your outlines drawn, color your new friend in, cut him out, and glue him to a Popsicle stick.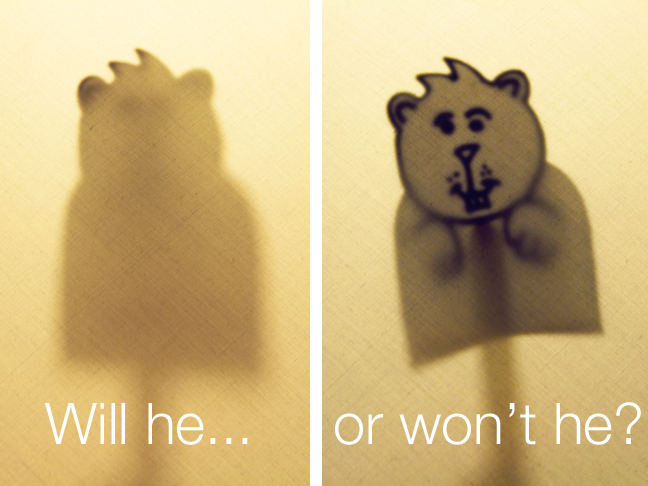 String up a sheet with a lamp behind it and let the shadow puppet theater begin!