Kids don't like to feel left out – heck, no one likes to feel left out! One of the best ways to get children involved in our every day activities is to use a learning tower. These "towers" are especially handy when it comes to avoiding or dealing with picky eaters – in fact, they're sometimes called kitchen towers. The idea of these learning towers is to have a place toddlers and children can safely stand that's counter height so that they can be involved in daily activities like preparing food.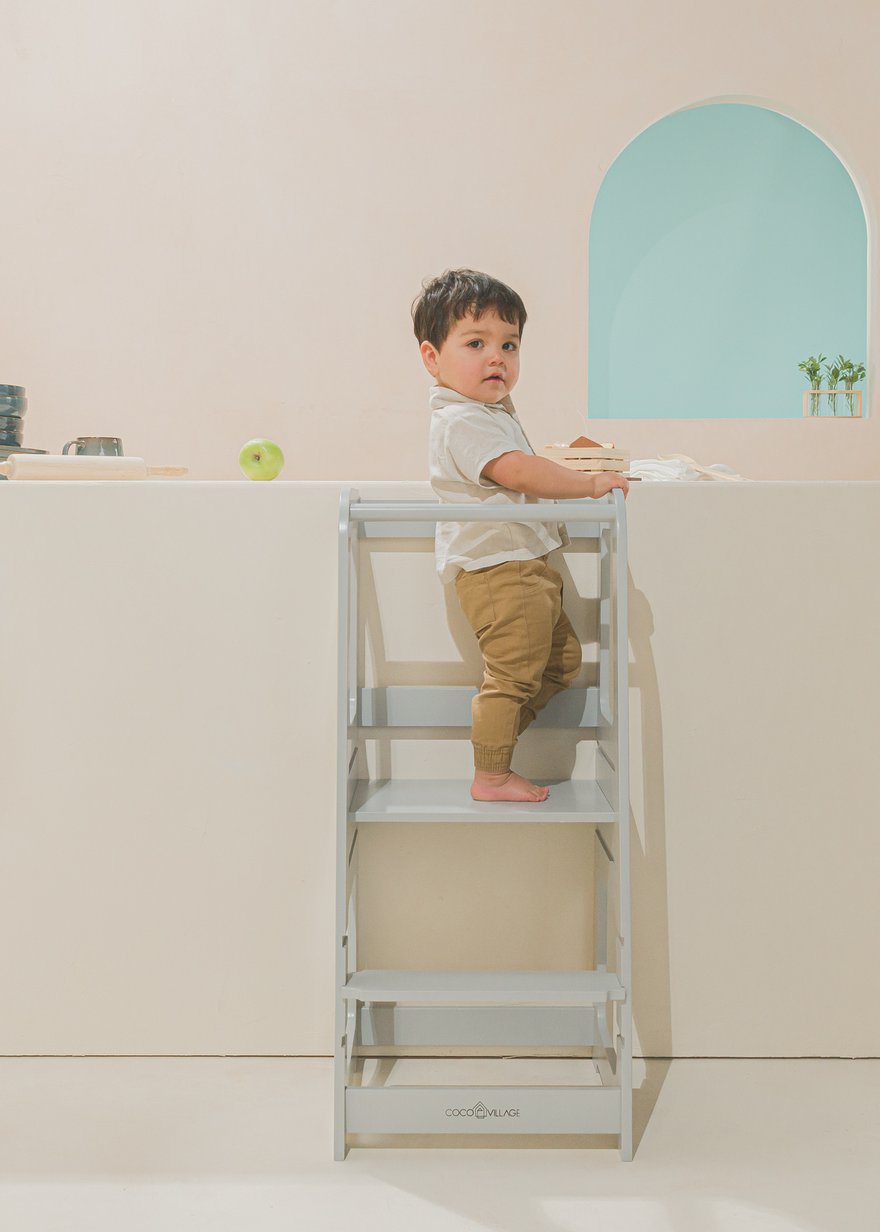 "As soon as our little one's can stand, learning towers are a safe and practical way to bring them up to the parents' level," says Maxime St-Laurent, director of marketing at Coco Village. "We often find ourselves dealing with making dinner and a rambunctious child, and that's a recipe for disaster. The learning tower gives them the opportunity to be part of what parents are doing. Mom or Dad are making spaghetti sauce and the little one can be 'cutting' play pretend vegetables 'to put into the sauce.' Need to get some work done in the garage, get them up on the learning tower and they can start 'building' with you!" Ideally the tower you opt for will be made of wood and will allow your little one to climb in and out by themselves using an adjustable step. The learning tower from Coco Village, for example, features three heights and an adjustable platform so it fully grows with your little one.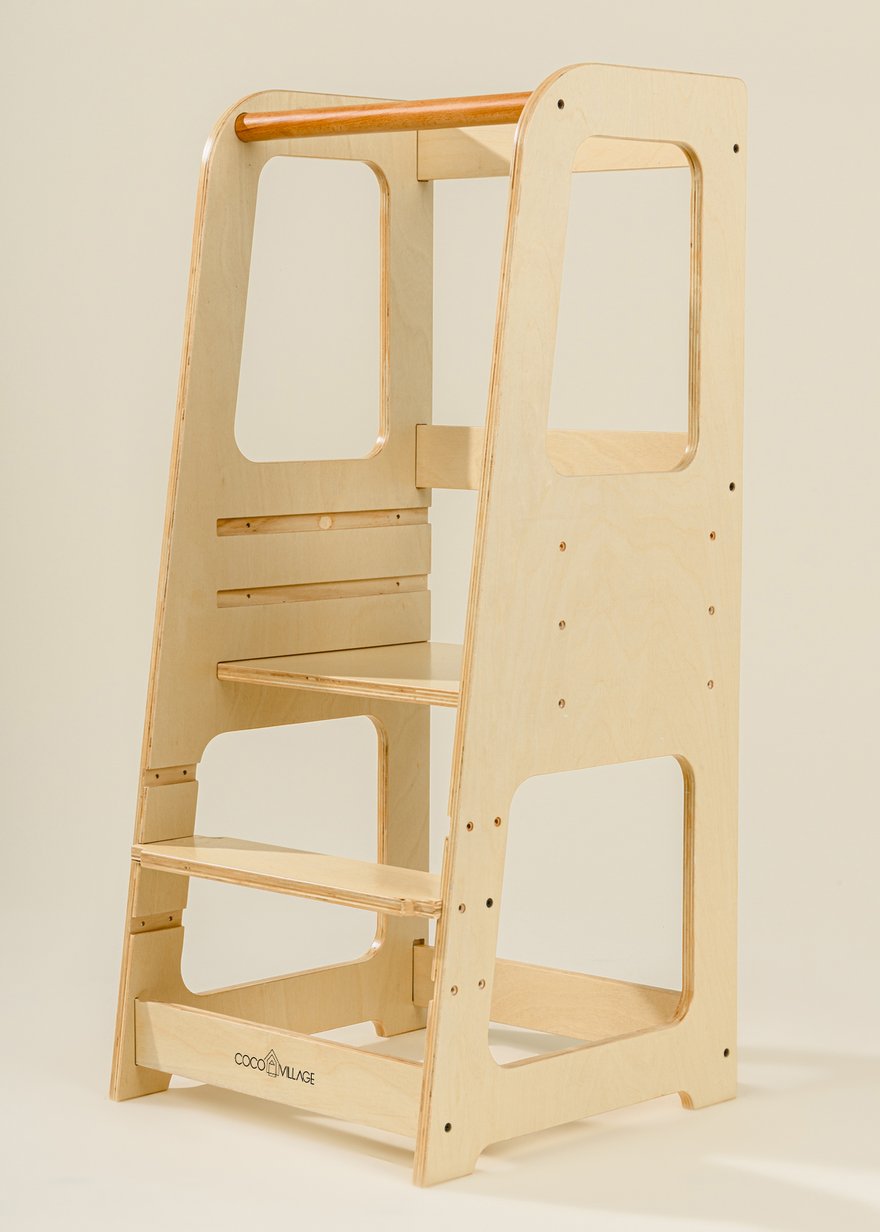 "By raising them up to counter height, the learning tower gives your little helpers the chance to explore food or toys independently and safely, always next to you," says St-Laurent. "They're ideal for 12 months and older. However, it completely depends on the level of comfort your child has standing. As soon as they can stand up safely and in confidence, you got yourself a one way ticket to the learning tower"!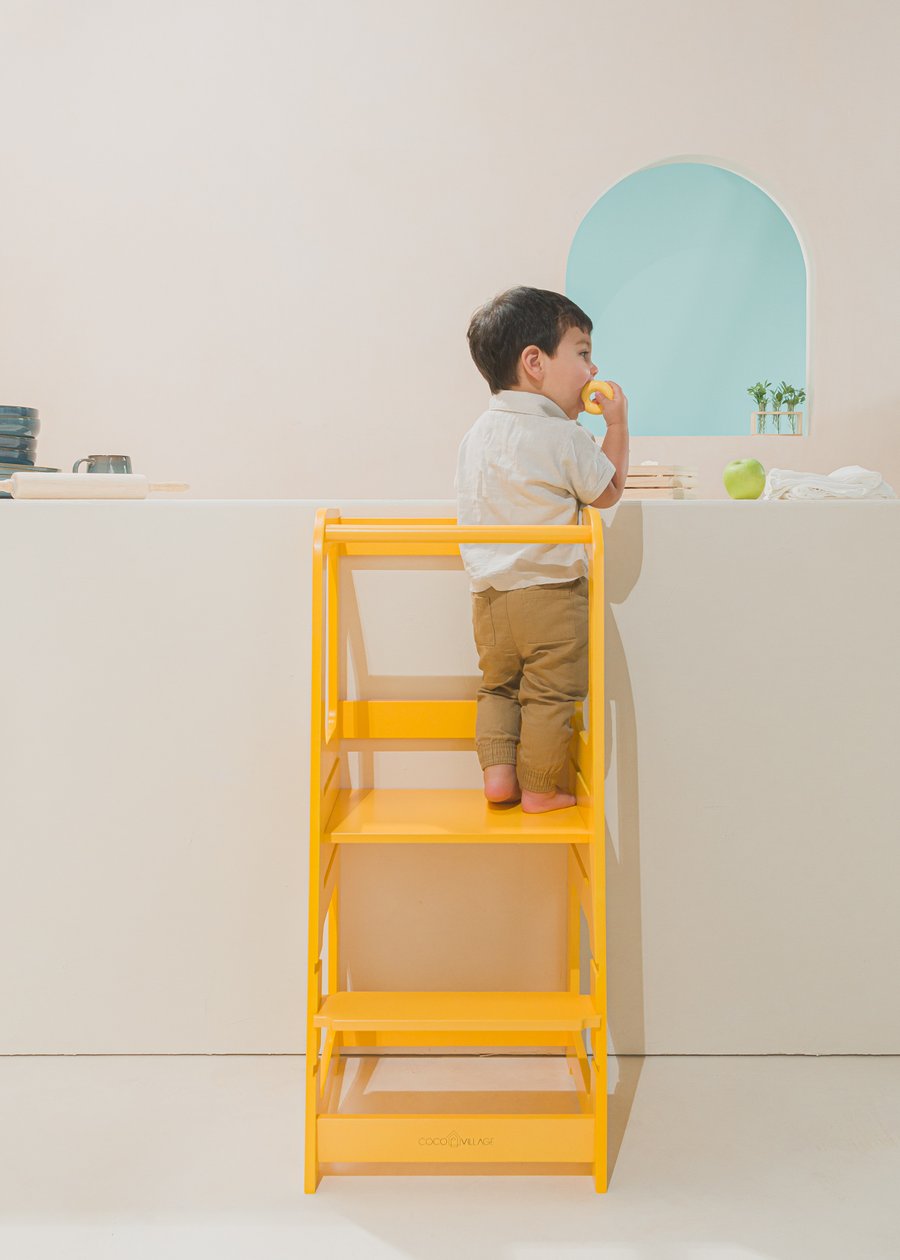 Here's what to look for in a learning tower.
Firstly, make sure it's safe and reliable. This is an item you want to invest in and not opt for cheap plastic.  It needs to be made of a sturdy material, preferably wood, and it needs to be built on a strong base with complete side paneling.
"We have seen quite a few 'creative' interpretations of homemade towers that have been built from a small step stool and spare pieces of two by four wood from around the house that are a disaster waiting to happen," says St-Laurent. "Although it might be a cost-effective method, the safety of our little one's should always be front of mind. People should also be looking at how this piece of furniture will be fitting into their home décor. Too often we will find children furniture in natural wood or a boring solid color that doesn't fit with the house décor we have all worked so hard to attain."
Read About Toddlers: