Never underestimate the strength of a mother. That's the lesson the world is learning after watching 27-year-old new mom, Molly Waitz of Cutchogue, New York finish the prestigious 26.2 mile New York City Marathon while simultaneously pumping breast milk.
"I never thought I would run a marathon and the fact that I was able to do it while working full-time and caring for my child, it was just unbelievable," Waitz told Good Morning America. "Anything is possible if you want to do it."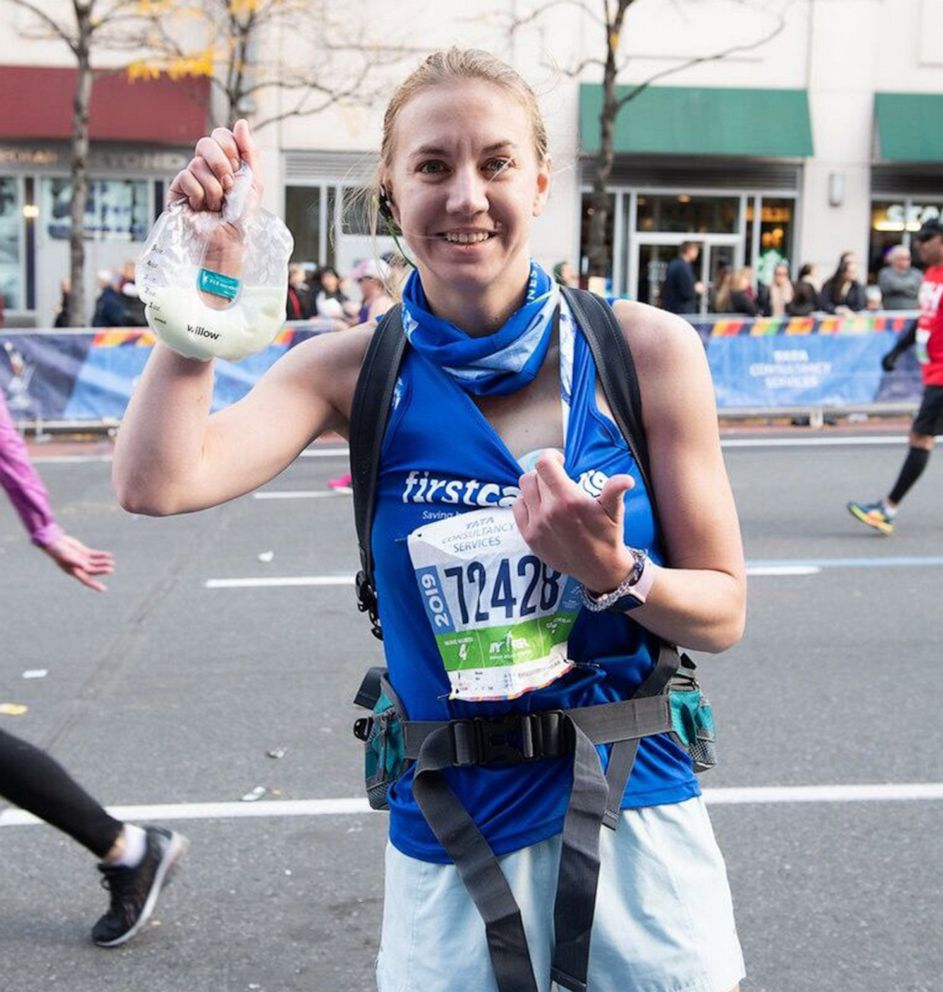 She was able to produce dozens of ounces of milk, hands-free, thanks to a cool pumping device, the Willow Breast Pump, which is the first-ever in-bra wearable pump that collects and stores milk in one convenient device. Waitz was able to pump multiple times and store her milk directly in her sports bra while running the famous marathon. Waitz told GMA that the process was remarkably simple.
The $499 pump is a game-changer especially for moms who pump at work but lack access to clean, safe, and private spaces to do so. By wearing this pump, a mother can pump and store milk without anyone knowing and without having to get up and leave her work. Talk about amazing.
Being able to pump while running a marathon might sound absolutely astonishing – and it is — but how amazing would it be if we lived in a world when mom's being able to pump in public is routine and common?
"I pumped for the first time somewhere between miles three and four and then I did it again right off the Queensboro Bridge, which was mile 16, I slowed down a little bit to do it but I didn't really have to. You could do it blindfolded." Waitz finished the race in six hours and 46 minutes.
When women like Waitz are publically highlighted for doing things like pumping milk in public and while accomplishing great things, we are giving the world the message that moms are amazing, strong, and capable of so much more than we give them credit for.
Congrats, to Waitz on her marvelous feat!
More About Breastfeeding: