I can't wait to hug my second baby (she's due any day now!). I didn't have much of a birth plan with my first child, beyond wanting immediate skin-to-skin contact with her once she was born, and my wishes are the same this time around. That's why I love Huggies' new Hug Plan, which helps moms communicate their wishes for skin-to-skin contact after they deliver.
Hugging your nearly naked baby (a diaper is fine!) to your chest helps regulate his body temperature and improve oxygen level. It stabilizes his heart rate, improves sleep, and helps you form a solid bond. That close contact is so beneficial for your baby and you!
Once you're home from the hospital, cuddle time is just as important. Our newborn will sleep in a bassinet in our room at first, but we're setting up her nursery as an oasis perfect for snuggling, feeding, and getting to know each other.
Here are my cuddle time essentials.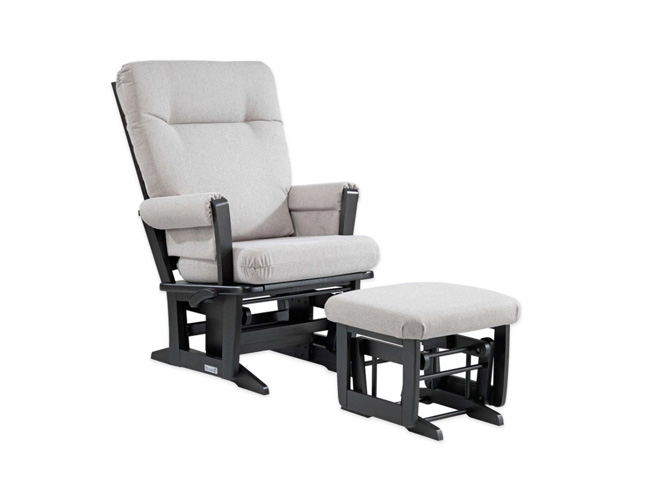 Glider & Ottoman
The glider is your personal comfort zone and a great escape from the world, where you can just relax, hug your baby, nurse her or give her a bottle, and savor the moment. I love this one from Buy Buy Baby, for its reasonable price and attractive, modern aesthetic.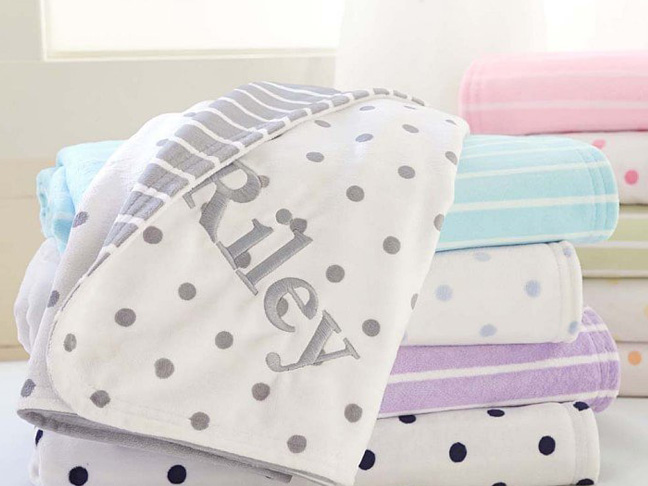 Receiving Blankets
There's nothing in the world that's as magical as wrapping up your infant in a blanket and cuddling her close to your chest. We got a lot of different ones as gifts with our first baby, and honestly loved them all. For warmer climates and/or if you do not have air conditioning, reach for lightweight muslin swaddlers. If you need something heavier, I'm a big fan of these fleece ones from Pottery Barn Kids. Bonus: you can personalize them with baby's name or initials!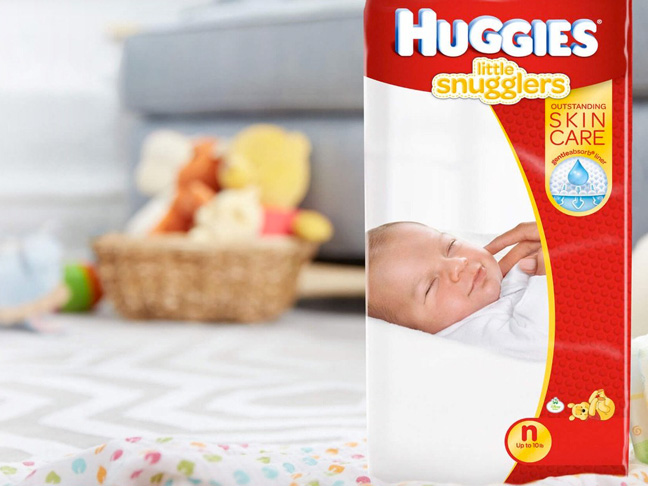 Diapers
We love using Huggies Little Snugglers on our tiny babes and have started stocking up in preparation for girl #2's arrival. These ultra-soft, plush diapers are designed to keep your newborn's skin clean and healthy.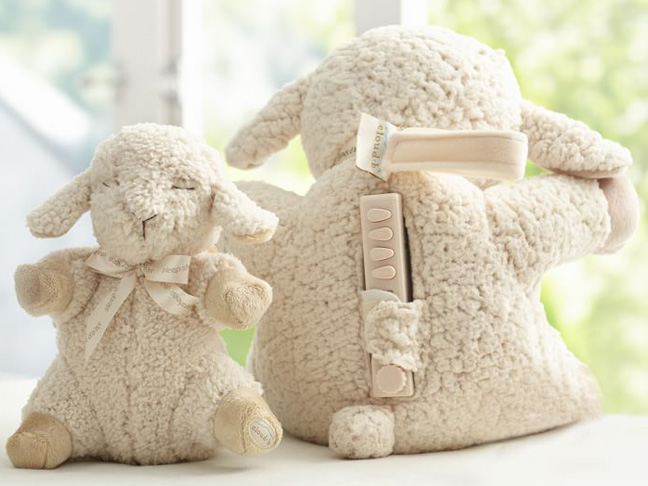 White Noise Maker
Set the mood for relaxing cuddles with a white noise maker. If the air in your home is on the dry side, you might consider one that doubles as a humidifier. For our purposes, this sweet and simple Sleep Sheep has always worked wonders. I love that he does standard white noise as well as playing music, and the Velcro strap on his back lets you affix him pretty much anywhere.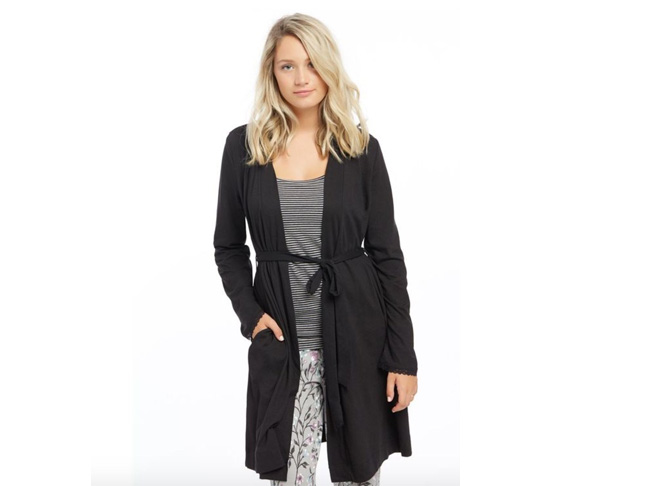 Robe for Mom
I'm a big believer in allotting a little bit of the new-baby budget for Mama's needs. I found we spent a lot of time at home in the early days, in an endless cycle of snuggling, nursing, and sleeping. While guests trickled in and out, I didn't feel much need to get dressed up. But, I did prefer to hang out in a soft and comfy robe that was presentable but easy to open for feeding and skin-to-skin snuggling throughout the day. This one from Motherhood Maternity is a perfect choice.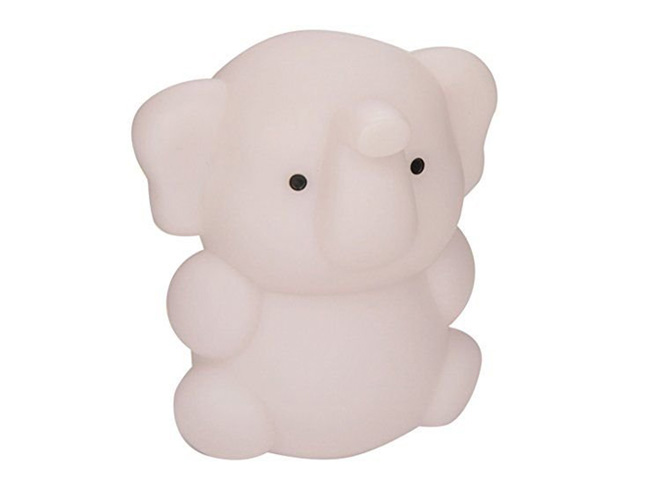 Night Light
Harsh overhead lights are never a good idea when you're trying to relax with a baby. But it's nice to have a soft glow going as you lounge in your glider and cuddle. This cute little guy by Kushie's fills the room with ambient light and it features an automatic shut-off timer making it a perfect transitional item for once Baby is sleeping alone, later.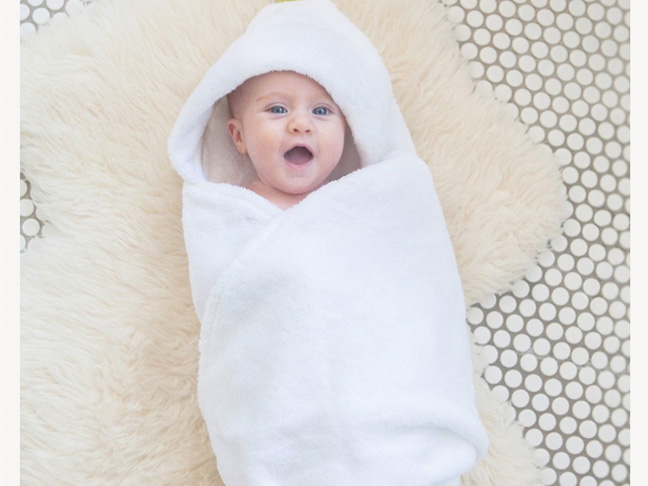 Bath Towel
Wrapping Baby up after a bath is one of the sweetest and most satisfying moments we get to experience as moms, so I love the Puj Hug infant towel. It has silicone tabs that interlock around Mom's neck for a hands-free cuddle and carry. It's made of plush cotton for an extra-soft feel and is completely machine-washable.
Photo (top): Getty